Need Your Smartphone Repaired? When to Fix Your Phone and When to Replace It
Fixing your phone is a good idea if it needs a new battery or has minor screen damage, but buying a new device is sometimes the better option.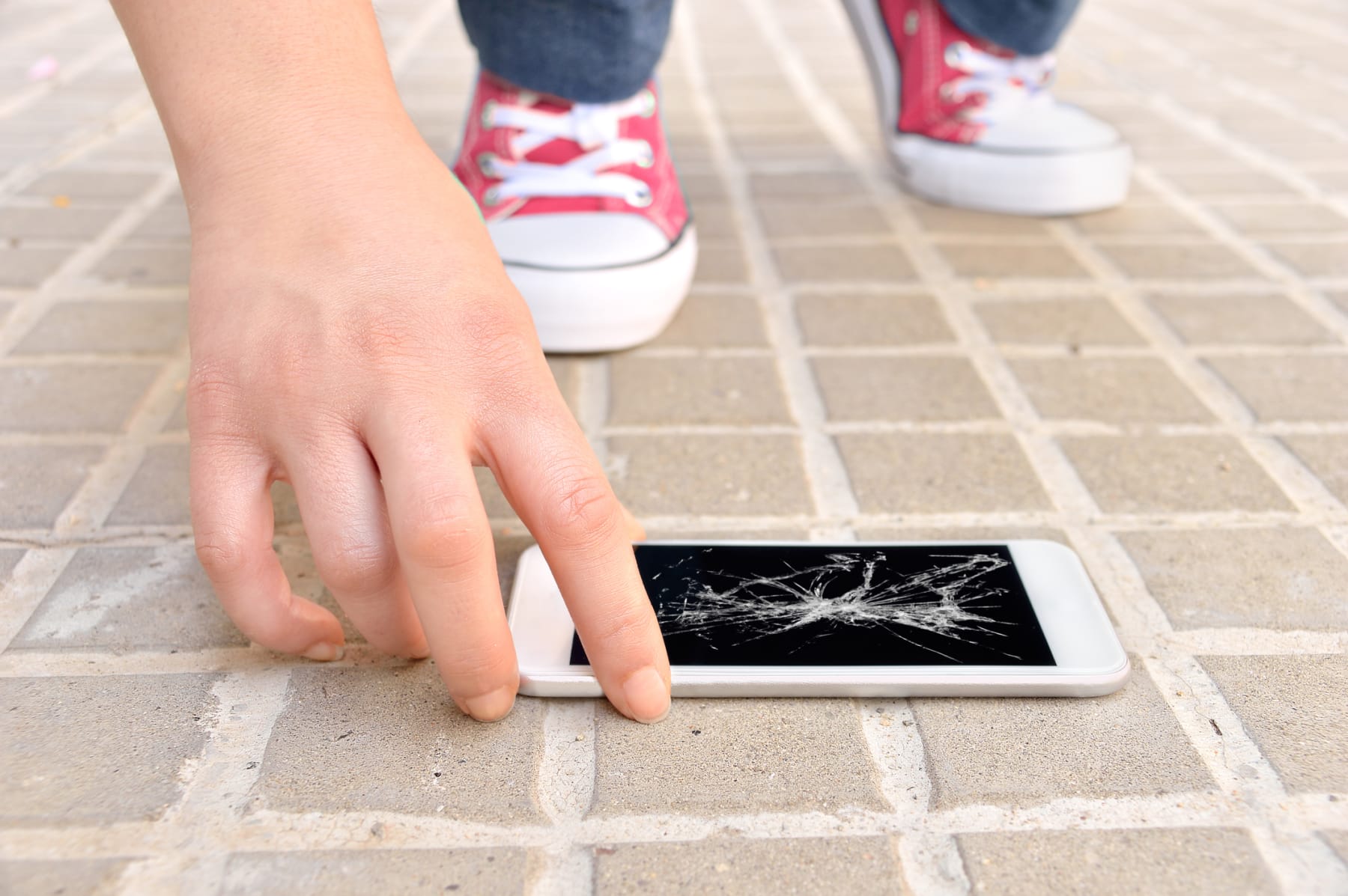 Even the most cautious smartphone users are likely to drop their device at some point during its lifetime. If you've outfitted your latest phone with a good case, you might feel secure, but those cases can only go so far.
Fortunately, you have a number of options available if your smartphone is in need of some TLC. And shops like Batteries Plus can make the phone repair process a lot easier — and more affordable! That's important, as some manufacturers are pushing back on the "right to repair" movement by trying to force consumers to use their own, often more-expensive services.
Today, we'll be going over when it's good to get your smartphone repaired and when it's worth buying a brand-new device instead.
When to Fix Your Phone
There's no hard-and-fast rule on when you should repair your phone versus outright replacing it. Consumers may believe that if it's going to be cheaper to repair, that's obviously the best way to go; however, there are other factors to consider besides the price of each solution, and we discuss those below.
Batteries Plus handles fixes on all the major brands, including Samsung, Apple, Google, Motorola, and LG.
Note that if you decide to fix your phone, you'll need to find a reputable repair shop. That's where Batteries Plus comes in — they handle fixes on all the major brands, including Samsung, Apple, Google, Motorola, and LG.
There's Minor Screen Damage
Smartphones have grown better and more resilient over the years, as have the cases that further protect them. But that isn't always enough to keep your device in pristine condition. If you drop your phone and end up with a cracked screen, you'll probably be better off having it repaired. For instance, you may find that repairing a relatively small crack on an older iPhone is better than springing for a brand-new one. And a Batteries Plus screen repair can help you save even more; you'll get $10 off when you schedule a repair appointment online.
Your Battery Barely Holds a Charge
Sometimes you can do everything right — keep your phone safe, follow the manufacturer's instructions, use the right cords — and still end up with a battery that won't hold a charge for very long. Worse, it might not even charge at all.
Batteries Plus offers 50% off a new battery when you bundle that purchase with another phone repair.
These days, it's important to have a functioning phone on hand for many reasons; being without one can be inconvenient at best and outright distressing at worst. And buying a new battery is a relatively easy and affordable solution. For instance, Batteries Plus offers 50% off a new battery when you bundle that purchase with another iPhone, Google, LG, or Motorola repair.
Have a Samsung phone? Batteries Plus has an offer for those too. You'll still get $10 off when you schedule a repair appointment online, but you'll also snag a free battery with a screen repair. Charging problems, solved.
It's a Brand-New Phone
We've all heard the horror stories: someone springs for the latest-and-greatest smartphone, only to have a terrible accident and drop their shiny new device before their case arrives. Maybe they don't have insurance, or maybe the damage is relatively minor. In either case, the thought of shelling out a fortune for another new phone is enough to make your wallet weep; it's better to fork over a little extra cash (comparatively speaking) to have the new phone repaired, rather than having to buy another one outright.
There's Major Screen Damage (Maybe)
Is your screen fully shattered? If using your phone through a plastic bag is the only way to prevent injury, it's worth finding out the cost to replace the screen. After all, if your phone is still working okay except for the screen, then odds are it's going to be much cheaper to fix that bit than to buy an entirely new phone — especially with the price tag of many phones nearing $1,000 now.
When to Buy a New Phone
Unfortunately, you won't always be able to get a broken phone repaired. And when you can, a repair might not make sense. Sometimes the smarter move is to spring for a new device. In these cases, we recommend trying to hold off until Black Friday if you can — although certain models will see deals throughout the year, as well.
Your Current One Can't Receive Security Updates
Older phones eventually get to the point where they aren't eligible for new security updates from the manufacturer. That can make them vulnerable to spyware, malware, and other issues. If your phone is severely damaged, repairing it is going to be pricey anyway. But if it's not even eligible for security updates, it may be time to cut your losses and purchase a new one.
If your phone is old enough that the repairs would cost way more than what the phone is worth, consider replacing your device.
There's Major Screen Damage (Maybe)
What if your screen is entirely shattered, but the phone is also ancient? If you're only going to get $5 for your phone when you trade it in — and it's more than a few generations old — it's likely not worth going through the trouble to replace the screen. Go ahead and treat yourself to an upgrade if you're able to, as that's probably the best move in this situation.
Your Phone Won't Charge
Sometimes you can do all the right troubleshooting and still not be able to solve your problem. If your phone isn't charging at all, then tech support will likely tell you to go through several steps to determine if the issue is related to the phone itself, the battery, a defective element, or something else. Next, they may suggest replacing the battery. But if none of that works, then buying a new phone is probably going to be your next-best option.
The Smartphone Repairs Just Aren't Worth It
If your phone is old enough that the repairs would cost way more than what the phone is worth, it's time to consider replacing your device. You may adore your current smartphone, but if it's going to cost $300 for the repair and it's worth $10 at best for a trade-in, then the repairs likely aren't going to be worth your time and money. This is especially true if your device has more than one issue and isn't eligible for security updates.
You Want (and Can Afford) a New Phone
Is your phone broken? Are you trying to decide whether you should get a new one instead of bothering to repair your old one? Can you afford a new phone? Do you want a new phone? If you answered yes to all these questions, then maybe accept that it's time to go ahead and buy a new device.
---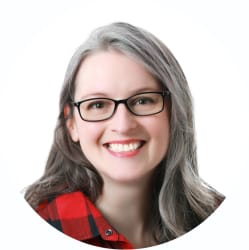 Senior Staff Writer/Consumer Analyst
Julie's work has been featured on CNBC, GoBankingRates, Kiplinger, Marketwatch, Money, The New York Times, Real Simple, US News, WaPo, WSJ, Yahoo!, and more. She's extolled the virtues of DealNews in interviews with Cheddar TV, GMA, various podcasts, and affiliates across the United States, plus one in Canada.
DealNews may be compensated by companies mentioned in this article. Please note that, although prices sometimes fluctuate or expire unexpectedly, all products and deals mentioned in this feature were available at the lowest total price we could find at the time of publication (unless otherwise specified).