How to Find a Dyson Vacuum on Sale
These appliances are pricey, but you can find a great deal at any time, as long as you're flexible when you shop.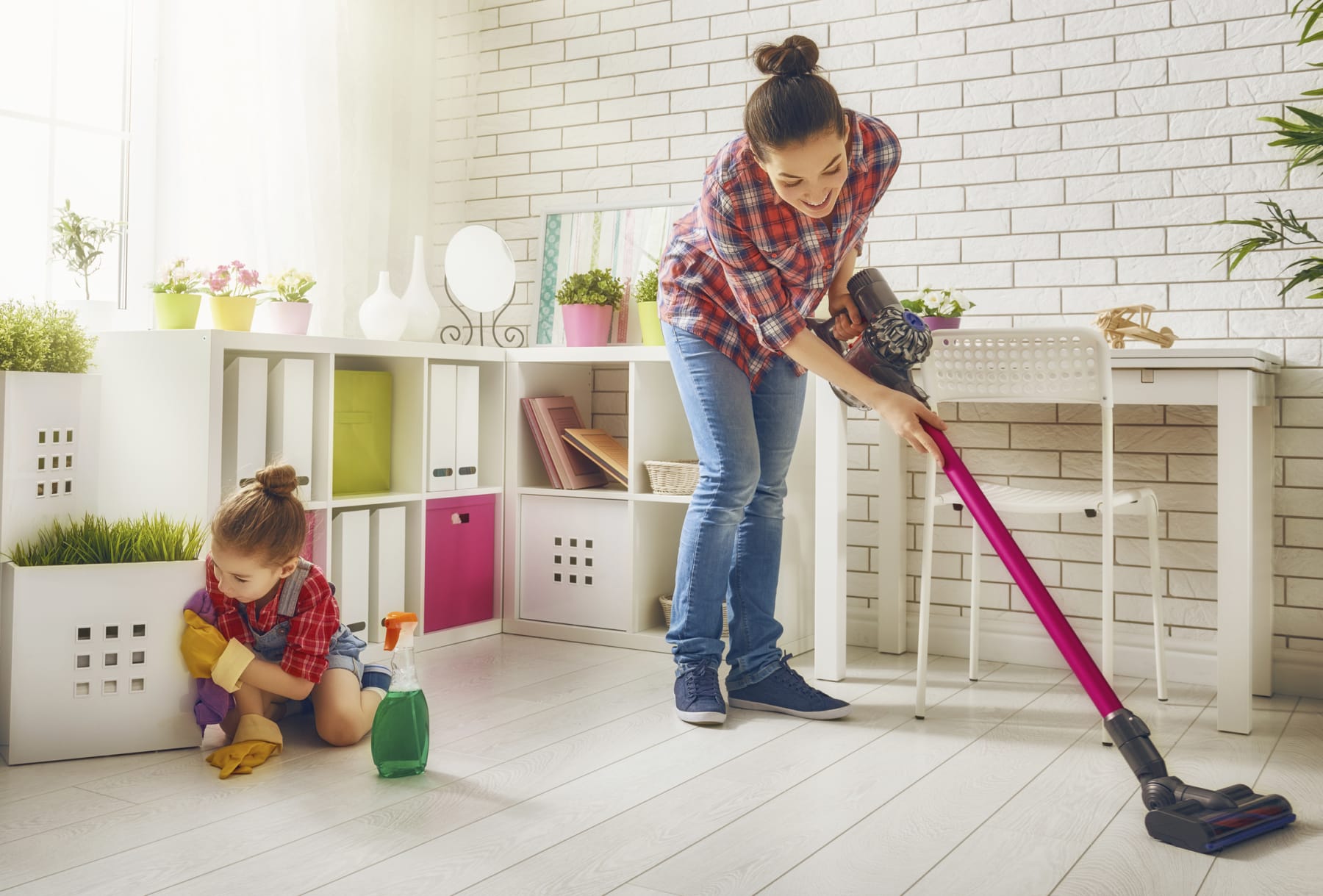 Dyson vacuums have a loyal following, and with good reason — the machines are often highly rated, with users giving them 4 stars or more out of 5 in their reviews. Some even claim that their Dyson vacuum picks up dirt they didn't know their old appliance was missing. But even if they're workhorse machines that leave a cleaner floor behind, they come with high prices. And that leaves many wondering if they're worth it.
Only you can decide if a Dyson vacuum is worth the cost in your situation, but the good news is that you don't have to pay full price. Check out our guide below for ways to find a Dyson vacuum on sale, including the best stores to shop and the kinds of discounts to expect.
Why Are Dyson Vacuums So Expensive?
The Company Has High Standards
Dyson has exceptionally high quality-control standards that involve rigorous testing. Seriously, take a peek behind the curtain of how Dyson tests its models — even performing a Google search about Dyson testing will bring up a number of videos showing the ringer they put these vacuums through.
In addition to learning about the "relentless" testing Dyson vacuums go through, you can read about how Dyson redesigned motors to be smaller and lighter, but also power dense. Dyson states that their machines are designed with "six layers of advanced whole machine filtration," helping to capture the tiniest of particles and keep dust in the machine when you vacuum. As someone who went from one bagless vacuum to a Dyson, this writer can attest that not all bagless vacuums are created equal, and Dysons are absolutely worth the extra cash (especially if you have pets!).
The Vacuums Come With Significant Warranties
The kind of Dyson vacuum you purchase will determine the length of the warranty that comes with it. But the warranties are big selling points regardless. If you purchase a Dyson cordless vacuum, it comes with a 2-year warranty, while corded vacuums have a 5-year warranty.
Dyson cordless vacuums come with a 2-year warranty, while Dyson corded vacuums have a 5-year warranty.
Both types of warranties cover parts, which include batteries as well as select parts for the same length of time as your machine, according to Dyson. Warranties cover repair, as well, meaning Dyson will pick up your machine free of charge. If you'd rather, you can also visit Dyson Service Centers in person. And lastly, Dyson warranties actually have an option for replacement; that is, if they can't repair your machine, they'll replace it as long as it's within the warranty period.
There are exceptions to the warranties, of course. Namely, if you purchase your Dyson vacuum from unauthorized dealers or sellers, it won't be covered. Additionally, the warranties don't cover normal wear and tear, accidental damage, damage caused by misusing the machine or neglecting maintenance, damage from external sources, or faults caused by various uses. While none of the exceptions are surprising, it's still good to familiarize yourself with them here before you make a purchase.
You're Also Paying for R&D
Dyson as a whole invests a ton of money into research and development, so when you pay that high price tag, you can expect some of your dollars to go toward the company working on new products and expanding their lineup. In fact, as late 2020, Dyson had announced it would spend $3.67 billion dollars on new tech and products over the next five years. Keep in mind that when you purchase your new vacuum, billions of dollars have likely gone into research and development on that machine.
Dyson vs. Shark Vacuums: Which are Better?
Shark Vacuums Can Be Affordable... But Not Always
If you've seen the commercials, you might be of the opinion that Shark vacuums are cheaper than Dyson ones. And some of them definitely are — a Shark upright can have an MSRP that's as little as $199.99, for instance, while the lowest MSRP we saw for a Dyson upright was $399.99.
SEE ALSO: How to Find Herman Miller Chairs on Sale
But not all Shark offerings have a more-affordable price tag. The higher end of the Shark upright spectrum is around $500. If you're considering that model, Dyson isn't off the table just because of price. It's not much better for the cordless stick vacuum models either — Shark's start at around a $260 MSRP and get as high as $480. Dyson's offerings in that category start at $400.
Dyson Has More Pros in Terms of Features
Dyson vacuums are made to be lighter so that they're easier to maneuver, no matter where you have to clean. In fact, according to TechRadar, Dyson vacuums are lighter and more compact in general compared to Shark ones.
Dyson also has neat features. On V15 Detect models, for example, the vacuum can apparently detect the type of floor you're vacuuming and adjust the suction accordingly. Dyson cordless vacuums apparently boast more runtime compared to Shark stick vacuums, too, with TechRadar reporting that one Dyson model offers 60 minutes of runtime, while a similar Shark model only runs for 40 minutes on one charge. TechRadar also notes that some Shark models have features that may flick larger pieces of debris around, which means you'll need more passes overall to pick up the mess; Dyson doesn't seem to have those problems.
But Shark Offers More Vacuum Options
At the time of this writing, Dyson had seven cordless models, four upright models, one canister vacuum, and one hardwood floor vacuum available to shop, for a total of 13 models. However, Shark had six upright, eight cordless, three corded stick, five handheld, and two canister models to shop, for a total of 24 models — nearly twice the amount as Dyson. Shark also has a few types of robot vacuums.
When Can You Get a Dyson Vacuum on Sale?
The truth is you can find a good deal on a Dyson vacuum at any time of year — you just have to be flexible.
For some categories, there are specific times of year when you can expect to find a multitude of discounts. Need a new laptop? Back to School season and Black Friday are your best bets. Want a new smartphone? Watch for deals in July and November. However, when it comes to vacuums, it isn't that easy; in fact, a great vacuum deal could surface at any time.
Dyson vacuum deals are available every month of the year, so you can find a great discount — as long as you're flexible.
For instance, in the last year we've listed Dyson vacuum deals every single month. While some months tend to be better than others and have sales rather than offers on individual models, that just means you'll potentially have more opportunities to buy a discounted Dyson vacuum all year long. One particular good time to look for a Dyson vacuum on sale is around March, when retailers know that consumers are invested in spring cleaning.
Where Should You Buy Dyson Vacuums?
Want to know where you can find the best price on a Dyson vacuum? Check out the retailers below, as we saw all of them offer sales and/or discounts on Dyson products in 2021.
The retailer offers a variety of Dyson vacuums at any given time, including models that may have been discontinued. In general, watch for discounts to be in the form of sales that should take around $100 off select units.
If you're able, you can opt for in-store pickup to get your household appliance sooner. However, if it's not available locally or you can't do pickup, know that orders over $39 will ship free. Considering Dyson prices, that won't be a hard minimum to meet. Keep in mind, too, that you likely won't be able to use those famous 20% off coupons on Dyson vacuums, and likely won't receive a discount for being a Beyond+ member either.
Dyson
Shopping at Dyson means you'll always be scoring the latest models, but you'll also be able to shop with confidence knowing that you're purchasing authorized products. And if you think that means you won't be able to take advantage of any discounts, that's just not true. We saw a handful of sales from Dyson itself in 2021, including up to $150 off during a sale in August. At other times that year, we saw the retailer offer anywhere from $100 to $120 off.
SEE ALSO: Do You Need a Connected Home?
Additionally, Dyson offers a "Price Match Promise," where if you find a lower price within 30 days of purchasing, they'll match the lower price as long as certain conditions are met. The vacuum must be the same model and be sold by an authorized Dyson retailer, or by Dyson on a third-party marketplace.
If you want to shop a refurbished Dyson vacuum, the best place to look is eBay, hands down. In fact, the retailer accounted for about two-thirds of the Dyson vacuum deals we listed in 2021. We saw prices on vacuums drop to as low as $140; while that was for a refurbished model, not all the deals we listed were for refurbs. New Dyson stick vacuums fell to prices as low as $200, and there were a number of sales, as well. Depending on what sale you shopped, you could expect to save anywhere from an extra 15% to 20% off, or up to 43% off plus an extra 15% off.
Home Depot
Home Depot might not account for many Dyson deals overall, but the ones they do have are worth checking out. In the spring, the retailer could knock up to 50% off Dyson vacuums, while in May and June they could cut prices by up to 54% off. In either case, these are the kinds of sales that earn our Staff Pick designation, which we reserve for the deals that are the "best of the best."
If you want to buy a refurbished Dyson vacuum, eBay is definitely the best place to look.
Lowe's might not be the home improvement store to shop if you're looking for a general sale, but if you have a particular Dyson model in mind, it's worth watching. For instance, Lowe's has cut the price of the Dyson Small Ball Multi Floor corded upright to as low as $220 in the past; at the time, that was the best price we could find by $179.
Target is another retailer that might not offer outright sales on Dyson vacuums, but has individual deals sometimes. What makes shopping at Target even better is that if you're a RedCard holder, you'll get 5% off your purchase, whether it's online or in-store. And that includes Dyson purchases.
What's the Price of a Dyson Vacuum?
Dyson vacuum prices start at $399.99 if you shop from Dyson directly, regardless of which category you choose. And Dyson has multiple kinds of vacuums available, including cordless, upright, and even ones made for hardwood floors. You may be able to find items for cheaper at other retailers, but those may be models that are discontinued, so keep that in mind before you buy.
Ready to shop? Check out the best vacuum deals (including Dyson offers) available right now!
---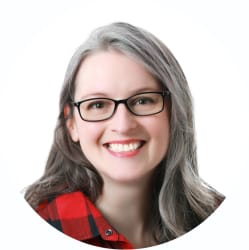 Senior Staff Writer/Consumer Analyst
Julie's work has been featured on CNBC, GoBankingRates, Kiplinger, Marketwatch, Money, The New York Times, Real Simple, US News, WaPo, WSJ, Yahoo!, and more. She's extolled the virtues of DealNews in interviews with Cheddar TV, GMA, various podcasts, and affiliates across the United States, plus one in Canada.
DealNews may be compensated by companies mentioned in this article. Please note that, although prices sometimes fluctuate or expire unexpectedly, all products and deals mentioned in this feature were available at the lowest total price we could find at the time of publication (unless otherwise specified).