10 CBD Products to Try When You Can't Use Marijuana Legally
From oils to gummies and skincare to shampoo, CBD items offer benefits that may warrant regular use.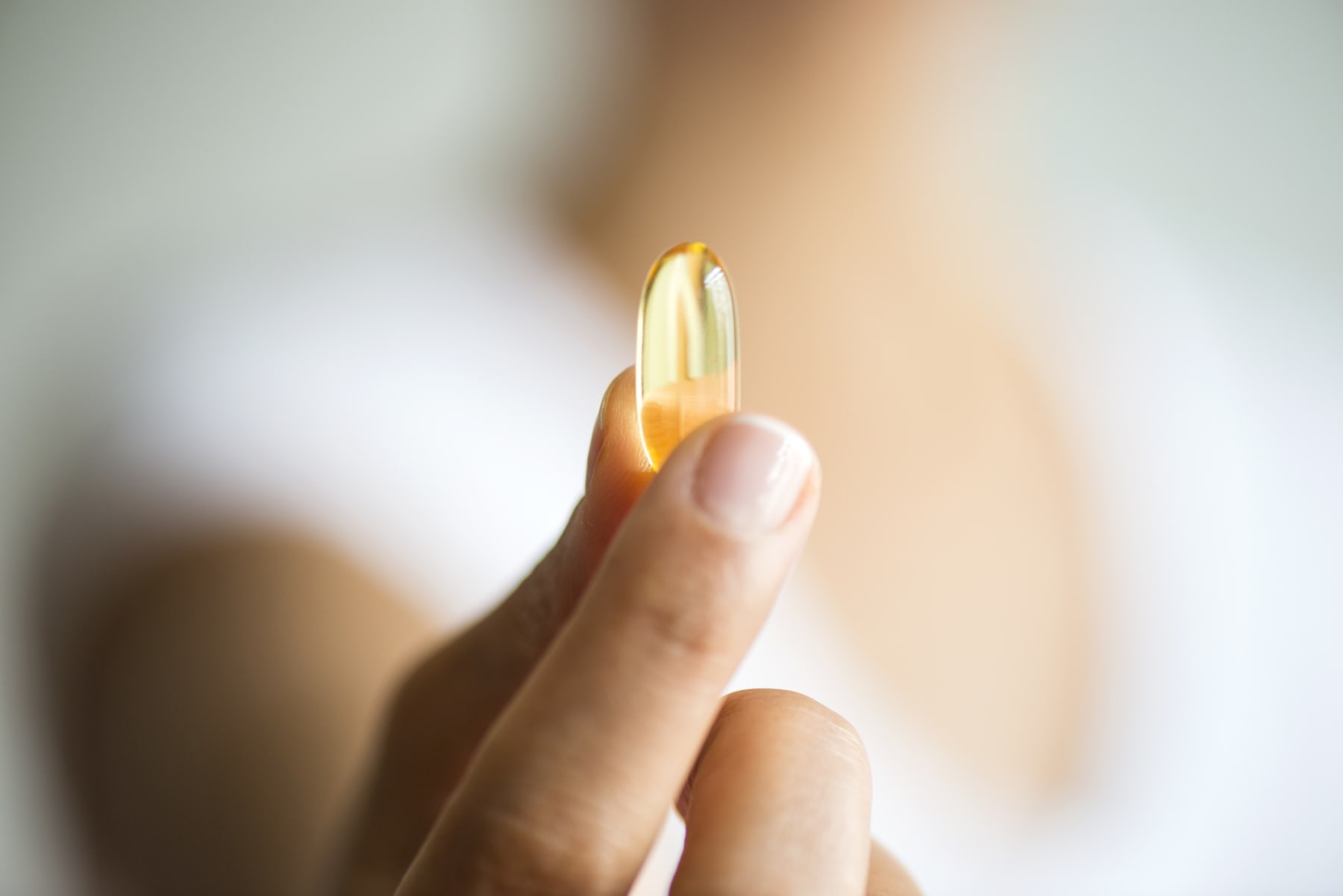 CBD products have exploded in popularity over the last few years. As most states still haven't legalized recreational marijuana, consumers have turned to CBD as a way to relax and ease pain instead. For anxiety sufferers, it's also an appealing alternative if they don't want to try other medications yet.
Whether you're looking for a way to celebrate 4/20 — on April 20, of course — or just want to dip your toe into the world of CBD, we go over 10 different CBD products that are worth considering.
How Much Are CBD Products?
One thing to know about CBD products — they're not cheap. Even the most affordable entry points could still cost something like $1 per gummy or pill. However, these higher prices are actually a plus. Producing high-quality CBD isn't cheap, so it's good to be aware of products that claim to have that as an ingredient, but without the price tag to match.
Look for labels that note the CBD is produced by supercritical CO2 extraction, as it's considered optimal. Also pay attention to the amount of THC, as it shouldn't exceed 0.3% on approved items in the U.S.
What to Know Before Trying CBD
As with any supplement, talk to your doctor before use if you're already on medications, pregnant or nursing, or dealing with chronic conditions. If you have the okay from your physician to give CBD a try, know that you could still find yourself suffering from some unpleasant side effects. As we've noted before, these can include nausea, lightheadedness, irritability, fatigue, dry mouth, sleepiness, and low blood pressure. Additionally, if you're using topical products, you should stop immediately if you experience rash, irritation, or swelling, and contact your doctor.
Talk to your doctor before using CBD products if you're already on medications, pregnant or nursing, or dealing with chronic conditions.
Before taking any CBD products, it's highly recommended that you look for 3rd-party testings to be disclosed. Often, brands will want to be transparent about the results, as they can make them look good and boost confidence in their products. So before you try or buy, check out those 3rd-party tests to see what the results were. If you have any concerns, it's probably best to skip the item.
Alternatively, when talking to your doctor about whether or not it's safe for you to take CBD, you can ask for product recommendations — they may be able to provide you with companies, brands, or products for you to try. At the very least, they may be able to direct you to a knowledgeable source for you to begin your research.
10 CBD Products for When You Can't Use Marijuana Legally
1. Manitoba Harvest BSHE Oil Drops
Concentration: 30 mg CBD per milliliter
Price: $59.99 for 1 fl. oz.
If you're interested in trying out CBD but aren't sure where to start, these broad spectrum hemp extract oil drops are worth checking out. For one thing, they come in two varieties: Unflavored and Peppermint. For another thing, you can take them straight by dropping them under your tongue and holding them there for 30 seconds before swallowing. On the other hand, you can add these drops to drinks like your coffee, tea, smoothie, or even drizzle them over your breakfast.
SEE ALSO: Check Out More CBD Products From Manitoba Harvest!
With so much versatility, you can easily try a little to see what works for you and discover your favorite application. Adding a drop of the peppermint flavor to a cup of peppermint tea sounds like an excellent pre-bedtime treat in our book.
Manitoba Harvest suggests starting small with these — say, one dropperful — and then increasing until you begin to feel the benefits. That means your first bottle may have some trial and error, but once you find the sweet spot, you'll know how much to use regularly. And if you like it, you can score a discount by shopping with subscribe and save — you'll pay $50.99 per 1 oz. bottle that way.
2. Happy Dance Head-to-Toe CBD Coconut Melt
Concentration: 225 mg CBD per 3.6 fl. oz. jar
Price: $25
If you'd rather not dip your toe into the world of CBD by ingesting a supplement, celebrity Kristen Bell has helped develop a line of CBD beauty products that make good alternatives. You can shop them on the Happy Dance site or at Ulta. Either way, you'll pay the same price for a 1-time purchase. However, if you end up liking the Head-to-Toe Coconut Melt, Happy Dance offers a subscribe-and-save option — a jar will only set you back $21.25 in that case.
Celebrity Kristen Bell has helped develop a line of CBD beauty products that make good alternatives to supplements.
Speaking of Ulta, reviewers there seem to be most impressed with the Coconut Melt, which only has two ingredients: CBD and coconut oil. Use it as a skin moisturizer, on your hands and cuticles, as a makeup remover, post-shave, as a hair mask, and more.
Happy Dance also has a CBD All-Over Whipped Body Butter, though it comes with mixed reviews, and the CBD Stress Away Bath Bomb, if soaking in a hot bath sounds nice after a hectic day.
3. Charlotte's Web CBD Gummies: Calm
Concentration: 5 mg CBD per gummy
Price: From $29.99 for a 30-count jar
One of the most popular CBD products is gummies. Gummy vitamins have taken off in recent years for kids and adults alike, and similarly, CBD gummies can be a more enjoyable way to try something formulated to make you feel better. These Charlotte's Web CBD Gummies: Calm are meant to help you manage everyday stresses, ease normal anxiety, and encourage relaxation without drowsiness. That's an important feature, as you shouldn't have to choose between anxiety or being sleepy during a busy workday.
SEE ALSO: What Is CBD Good For?
This variety comes in Lemon Lime flavor, in count of 30, 60, or 90 gummies per jar. It pays to subscribe and save, as that drops the starting price to $26.99, but you'll find even better values if you opt to buy more. For instance, the list price of the 60-count is $44.99 and the 90-count is $56.99. If you think you'll enjoy this product, or can easily pass it off to a friend if you don't, we recommend going for the 90-count for the best value.
4. Penguin and Verma Farms CBD Gummies
Concentration: 10 mg per gummy (Penguin); 25 mg per gummy (Verma Farms)
Price: $45 for a jar of 30 (Penguin); $59.99 for a jar of 20 (Verma Farms)
You're getting two recommendations for one on taste, deal-seekers! Both Penguin CBD and Verma Farms repeatedly take the top two spots on "best CBD" lists across the internet. As both come so highly recommended, in this case you'll want to choose the one with the most interesting flavor and/or the amount of CBD you want per gummy.
Penguin CBD gummies boast 10 mg of CBD per gummy and come in gummy worm form, with a sour-sweet flavor. They look like the Trolli Sour Brite Crawlers, so it's easy to imagine them tasting similarly, as well. Additionally, you can receive a 20% discount by ordering with subscribe and save, which drops the price to $36 per jar.
If you find yourself leaning more toward gummies like these peach rings, you might be more inclined to give Verma Farms a try. There you'll find flavors like Peachy Pau Hana, Maui Melon, and Blueberry Wave. Each jar is $59.99, but you can save 25% by opting for subscribe and save. Can't decide on a flavor? Consider the 3-pack, which comes with those flavors mentioned above for $149.99. Tons of other flavors are available, too, so even if those don't sound interesting, Verma Farms is worth your time.
5. Charlotte's Web CBD Gummies: Sleep
Concentration: 5 mg per gummy
Price: From $29.99 for a 30-count jar
While CBD products are typically meant to help you relax, that doesn't mean they're all suited to help you sleep. However, this one comes highly recommended for exactly that reason. Charlotte's Web gummies also boast affordable prices, which makes them ideal for nearly any budget.
The Charlotte's Web Sleep gummies have melatonin in addition to CBD.
These Sleep gummies are Raspberry-flavored, and like the Calm ones mentioned above, come in 30-, 60-, and 90-count jars. You can also save 10% on these by opting for subscribe and save. The treats are meant to help you maintain regular sleep cycles and enjoy a better and more sound sleep. In addition to the CBD, they also have melatonin.
6. Beboe Therapies High Potency CBD Sheet Mask
Concentration: 50 mg CBD per mask
Price: $18 each, or $78 for five
This CBD product falls more on the luxury end of things, with a price tag to reflect. However, if you're splurging on yourself or a friend, it makes a great pick-me-up for use on your toughest days. These sheet masks are moisturizing and brightening, and purported to calm skin while supporting cell renewal. According to the Beboe Therapies site, they'll leave skin with an "even-toned, energized glow" after a 30-minute soak.
Whether you indulge in Face Mask Fridays, Self-Care Saturdays, or need a way to ward off the Sunday Scaries, these masks are an indulgent way to do so, and come highly recommended as a gift idea from Wirecutter.
7. Manitoba Harvest BSHE Softgels
Concentration: 50 mg per vegan softgel
Price: $89.99 per 30-count jar
Manitoba Harvest has a ton of different CBD and hemp items, but these broad spectrum hemp extract softgels might be the easiest ones to incorporate into your daily routine. Simply take them the way you would any other vitamin or daily medication — with a sip of water. In addition to being vegan, each softgel contains 50 mg of CBD. They're meant to "calm a busy mind," "create a sense of balance," and even "restore the body after a workout," according to Manitoba Harvest.
SEE ALSO: How to Get a Discount on Medications
As with other CBD products, Manitoba Harvest recommends starting with one softgel to see how it affects you. It's also okay to take one softgel and use additional Manitoba Harvest products, like CBD oil drops or sprays, to augment your daily serving size. That's especially useful if you know you'll have a day when you really need it.
8. Kopari CBD Extra-Strength Deodorant
Concentration: 15 mg CBD per stick
Price: $18
In addition to calming effects on your senses, CBD is also known for being soothing to skin. That's why it makes a good addition to items like this deodorant, as underarms can sometimes require a little extra TLC, especially if you shave regularly.
The product listing states that the product is vegan and cruelty-free, besides adhering to the requirements for Nordstrom's Natural Beauty & Wellness products qualifications. This means you won't find any sulfates, phthalates, parabens, petrochemicals, mineral oil, silicone, or talc. It's also formulated to be free of gluten and petroleum. If you're concerned about using a natural deodorant but also want to give CBD a try, this is an excellent way to check both boxes.
9. Vertly Soothing Florals Face Mist
Concentration: Negligible
Price: $48 per bottle
If you're interested in investigating the other health benefits of CBD, here's a great alternative. Another beauty item that falls in the luxury category, this face mist serves a few different purposes. It's meant to nourish and refresh your skin, which makes it ideal if you're stuck in a particularly drying environment on a daily basis, such as an office with the heat cranked up. You can also use it as a toner for a fresh boost throughout the day, or even to set your makeup.
Vertly's face mist is ideal if you're stuck in a particularly drying environment on a daily basis.
10. Christophe Robin Hydrating Shampoo With Aloe Vera
Concentration: Not available
Price: $34 per 250 ml bottle
This is another beauty item to try if you want to see what CBD can do for your body, as opposed to simply relaxing. The hydrating shampoo is made for straight, wavy, curly, and coily hair, whether it's fine, medium, or thick-textured. It could be particularly good for those concerned with hair dryness, color protection, and volumizing. The shampoo is formulated to be free of parabens and phthalates, and also vegan.
Where to Buy CBD
You might think that diving into the world of CBD means finding specialty stores or dispensaries nearby. That's not the case, though! It turns out, you can find an assortment of products at national chains and buy these CBD products online. Just do your research ahead of time so you aren't overwhelmed in-store. Here's just a handful of the stores where you can find at least a small selection of CBD items.
Readers, what's your favorite CBD product? Let us know in the comments below!
---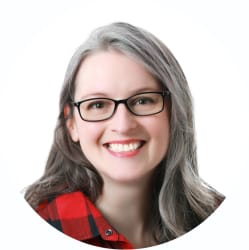 Senior Staff Writer/Consumer Analyst
Julie's work has been featured on CNBC, GoBankingRates, Kiplinger, Marketwatch, Money, The New York Times, Real Simple, US News, WaPo, WSJ, Yahoo!, and more. She's extolled the virtues of DealNews in interviews with Cheddar TV, GMA, various podcasts, and affiliates across the United States, plus one in Canada.
DealNews may be compensated by companies mentioned in this article. Please note that, although prices sometimes fluctuate or expire unexpectedly, all products and deals mentioned in this feature were available at the lowest total price we could find at the time of publication (unless otherwise specified).