10 Back to School Supplies You Should NOT Buy (With Alternatives)
Skip the new desktop, but purchase pre-sharpened pencils to make the start of school easier this year.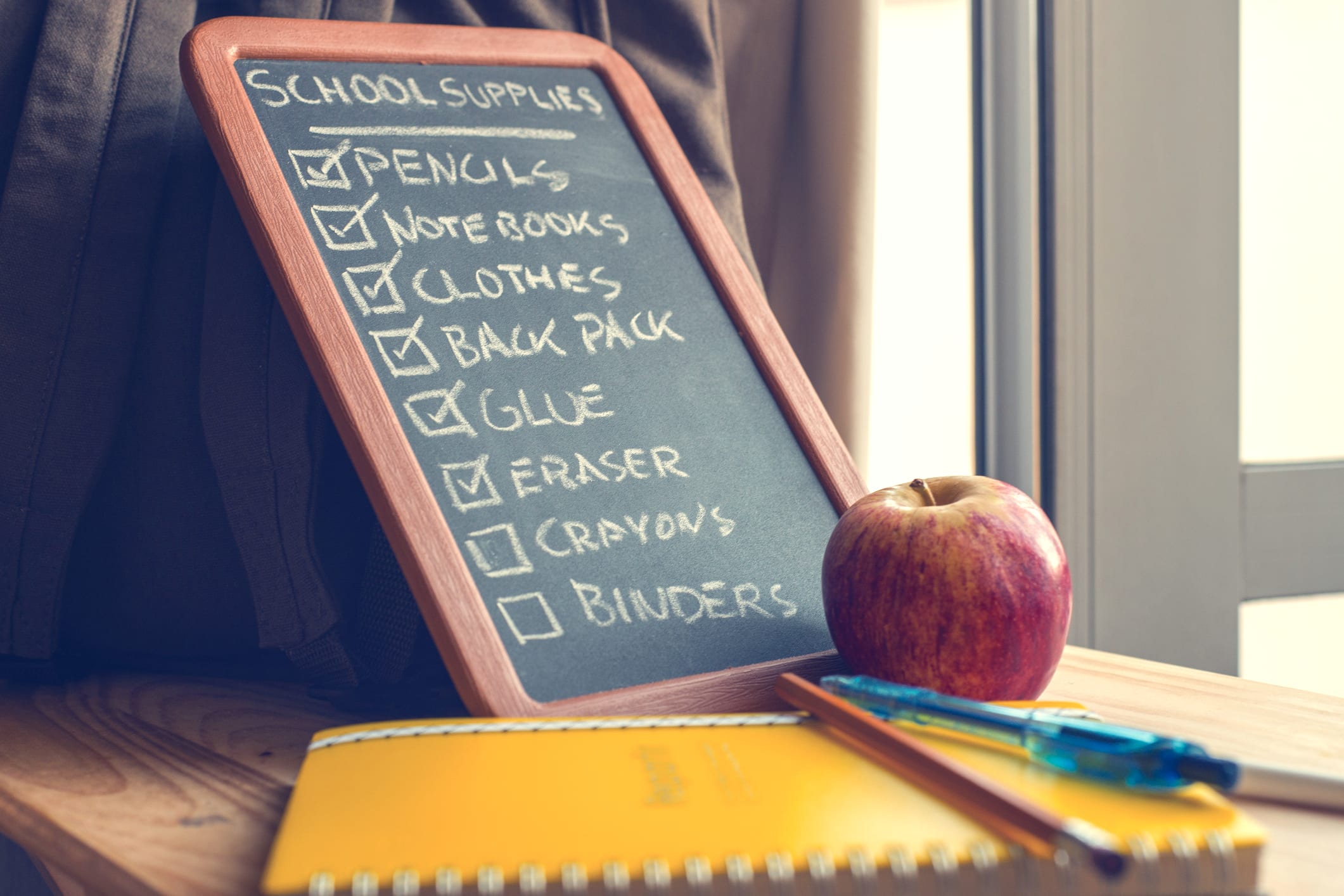 Parents are used to picking up a school supply list and stocking up on standards like pencils, paper, and folders before the academic year kicks off. But Back to School shopping is looking different in 2020.
Fortunately, we're here to help you focus on the supplies you'll need, whether you're sending the kids back to school in person or prepping them to attend virtually. Check out our list of school supplies not to buy below, along with the alternatives for school you should consider.
10 Back to School Supplies You Shouldn't Buy
Office Supplies
The office supply section of many stores has every stationery item you can imagine. While some may seem beneficial to your children, you'll end up wasting money if you buy things they won't need in the classroom.
Office Supply Alternatives: Stick strictly to the gear on the supply list provided by your child's school. You can usually access the list online weeks before school starts.
SEE ALSO: What to Expect From Back to School Sales in 2020
Colorful Gel Pens
You probably recall the days when brightly colored gel pens were the "it" writing utensils. The only problem is that teachers may not accept assignments if students use anything beyond blue or black ink.
Gel Pen Alternatives: Gel pens are fine, but only buy black, blue, and red (if requested).
Unsharpened Pencils
Mechanical pencils might come in cool colors, but they also require lead replacement on a regular basis. So unsharpened pencils are normally the way to go. If your kids are homeschooling, though, sharpening can become a tedious chore, unless you have an electric pencil sharpener.
Unsharpened Pencil Alternatives: Traditional No. 2 pre-sharpened pencils work just as well. And you could spend a fraction of what you'd pay to keep replacing pencils and lead for mechanical iterations, as they run about the same price as unsharpened pencils.
Zipper Binders
The retro, oversize Trapper Keeper binders used to fly off shelves during Back to School shopping season. They're hard to find these days, but big zipper binders are still very much a thing. They're not really worth the investment, though.
Zipper Binder Alternatives: You can buy a 3-ring binder for a fraction of the cost. What's more, not having the ability to stuff items inside a zippered binder could help your student stay organized.
Book Covers
Most book covers start at a few bucks and go up from there, depending on the size, material, and pattern of the fabric. You can save your dough on fancy book covers by making your own in less than 30 minutes.
Book Cover Alternatives: Head over to Pinterest to see countless DIY ideas for book covers. Your student can make their own, or you can join in the crafty fun. Either way, you'll save a few bucks.
SEE ALSO: Everything You Need to Know to Buy Cheap Backpacks for School
White Out
When your child can't adequately express their thoughts the first time around, white out gives them another shot. Unfortunately, some teachers prohibit the use of this correctional fluid because they prefer to see a student's train of thought.
White Out Alternatives: Leave it on the store shelf unless it's on the school supply list.
Graphing Calculators
Many math classes (as well as many standardized tests) outright forbid the use of graphing or scientific calculators. Unless your kid's teacher specifically says they've got to have one of these devices, you can save yourself $100 and skip it.
Graphic Calculator Alternatives: Again, consult your school supply list. Your child may not be allowed to have a calculator at all.
A New Desktop Computer
Some parents might be eyeing a desktop setup for their kids this year if they're participating in virtual schooling. But desktops take up space and aren't portable, so if your child is part of a homeschooling pod, they won't be able to take the computer with them.
Desktop Computer Alternatives: Laptops and tablets take the hassle out of note taking. They also make it easier for your student to conduct research and access documents. Consult with the school about its electronics policy, and see what kind of machine they recommend for your children. (And if they suggest laptops, check out our guide to laptops for kids before you buy!)
Bleeding-Edge Smartphones
Is your son or daughter begging for the latest iPhone or Android handset? Kindly deny their request and propose a more cost-efficient option.
New Smartphone Alternatives: Consider purchasing an older smartphone. You can avoid the steep monthly installments and insurance payments, and potentially save hundreds if the phone breaks or vanishes into thin air.
SEE ALSO: When Is the Best Time to Buy a New Phone?
Jeans
Many kids will be attending school virtually this year, which means they won't be having recess on the playground every day. Odds are, you can safely skip stocking up on new jeans for the school year if this is the situation you're in.
Jean Alternatives: Opt for comfy pajama bottoms or lounge pants instead. Kids will still be able to play around the house in them, and they'll be more comfortable during long school days spent in front of the computer.
4 Back to School Supplies to Buy Later
Over-the-Counter Drugs
Once school's in session, it's only a matter of time before germs start circulating. However, you can't just stock up on over-the-counter cold medication and send it to school with your child. You'll need to request a prescription from your pediatrician and file the appropriate documents with your school nurse first.
Software Programs
Contact the school before buying any software, such as Microsoft Office. They may be able to provide a discount code, or your student may even be able to use the software free of charge.
Backpacks
Lots of schools are starting back virtually, even if they're planning to resume in-person attendance later in the year. Because of this, you can hold off on backpacks for now. Wait until you know for sure your kids will be returning to in-person school before shelling out for a new backpack.
Cold-Weather Clothing
With children staying home more this year, cold-weather kids' clothes won't be as crucial of a purchase — at least, not at first. Jackets aren't as important if kids won't be walking to school or catching the bus. It's okay to hold off for now, and wait for these items to actually go on sale in late fall or during winter.
Readers, do you agree with our list? What Back to School items do you feel are worth skipping? Let us know in the comments below!
---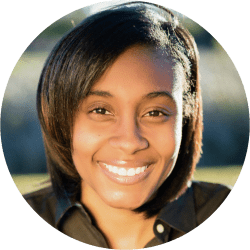 DealNews Contributing Writer
After spending several years as a governmental accountant, Allison transitioned into the world of freelance writing. Her work has appeared on on a number of reputable sites, including The Wall Street Journal, Investopedia, Daily Finance, MSN Money, and Credit.com.
DealNews may be compensated by companies mentioned in this article. Please note that, although prices sometimes fluctuate or expire unexpectedly, all products and deals mentioned in this feature were available at the lowest total price we could find at the time of publication (unless otherwise specified).