Are Unlimited Data Plans Ever Worth It?
It depends on your data usage — and which caveats you can put up with.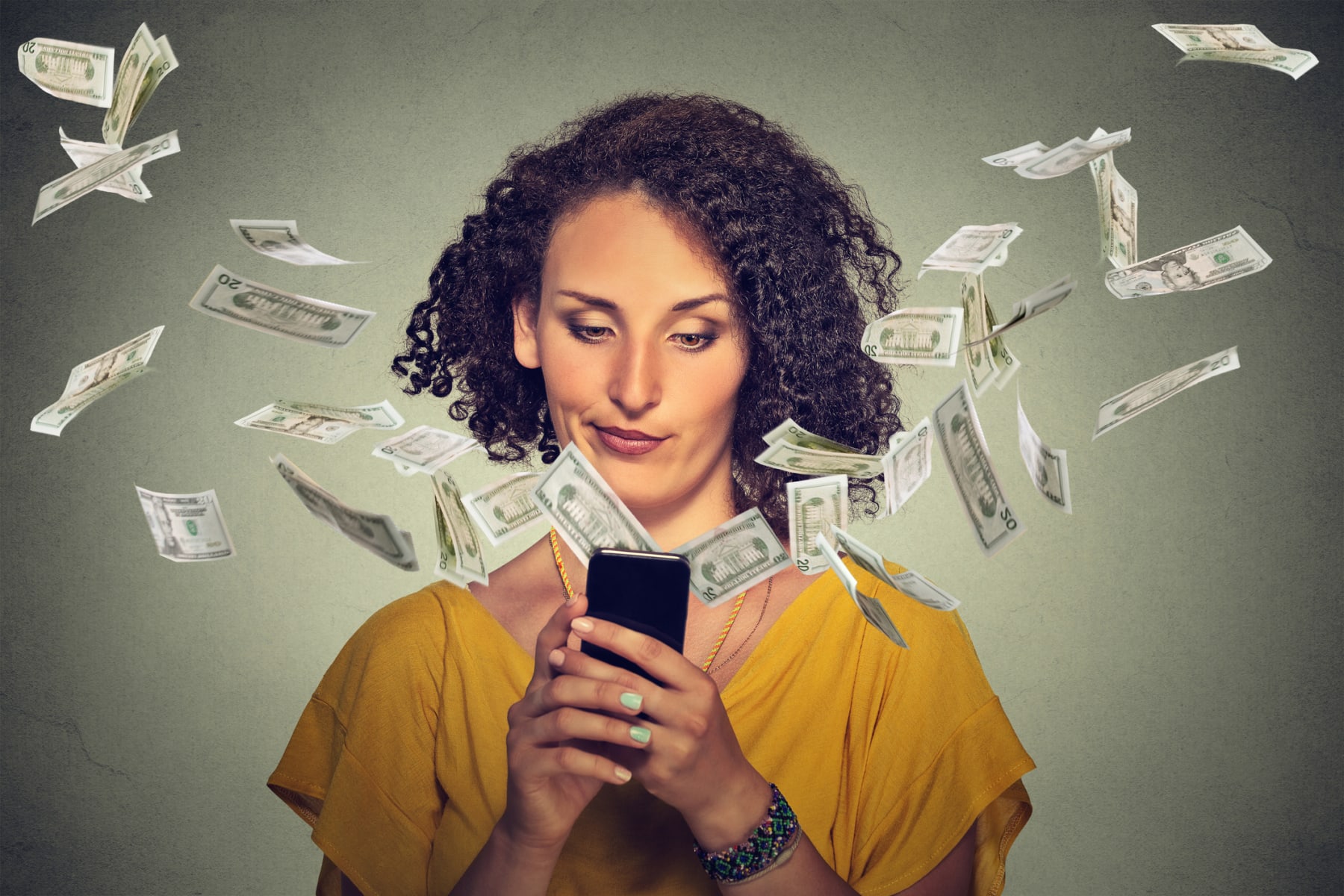 With names like Unlimited Basic, Go Unlimited, and Unlimited &More, "unlimited" data plans can seem pretty confusing these days. After all, how can a plan be unlimited and more? What's more than unlimited?
The features of these plans can be hard to keep track of, too, as multiple carriers have changed their unlimited plans recently. So are unlimited plans even worth the cost? We help answer your questions with our guide to unlimited data plans.
Yes, Unlimited Plans Can Be Worth It
"Unlimited data plans can definitely be worth the cost — if you're a heavy data user," says Logan Abbott, personal finance expert and president of Wirefly, a comparison engine that helps people find and save money on cell phone plans.
If you're a heavy data user, an unlimited plan can be worth the money. But if you use little data, consider smaller carriers that offer plans for under $20.
Abbott shares an example. "If you use 15GB of data per month, you can pay for an unlimited data plan which will cost you between $45-$100 per month depending on the carrier," he says, "whereas if you had a Verizon shared data Large plan, you'd get 8GB of data as part of the $90 plan price, and then you'd pay $15 for every GB past 8GB, bringing your monthly bill to $195.
"So yes, if you're a heavy data user then an unlimited data plan is well worth it from a price standpoint, as well as from a peace of mind standpoint knowing you will not be charged any overages," he adds.
On the flip side, if you're not a heavy data user, then you can take advantage of a multitude of plans that are much cheaper than unlimited data plans. "Plans from smaller carriers like Tello, Ting, and US Mobile can be had for under $10 or $20, depending on how many minutes, messages, and data you need," Abbott says.
Know the Limits of These Plans
The term "unlimited" can be tricky when it comes to cell phones. Don't just rely on the plan's fine print, but ask questions of the carrier, too, and make no assumptions. It's true that with unlimited data plans, you'll get unlimited data, but at some point, you'll be throttled or deprioritized, Abbott says. Throttling refers to decreased data speeds, while deprioritization is more about moving heavy data users to "the back of the line," according to Wirefly.
SEE ALSO: Right Now Is a Terrible Time to Buy an iPhone
He offers examples of these limits. "Sprint's new Unlimited Plus plan has data speeds deprioritized at 50GB of usage per month. T-Mobile also deprioritizes at 50GB of usage. Verizon deprioritizes data speeds at 22GB per month." (So does AT&T.)
"Another caveat is that certain plans, like Verizon's Go Unlimited plan, can be deprioritized at any time during times of network congestion, even before you hit the 22GB limit," Abbott adds.
Lines and Carriers Impact Costs
Price is another thing to watch out for with unlimited plans. "Mobile carriers want to convince you that your plans are going to be unlimited and affordable. The truth is, they make their unlimited plans most affordable for those who are willing to pay for multiple lines," says J.R. Duren, a personal finance analyst at HighYa, a consumer-focused website. "Verizon is a good example of this. If you get four lines, it's $40 per line. If you get one line, it's $75."
'[Mobile carriers] make their unlimited plans most affordable for those who are willing to pay for multiple lines.'
If you want an unlimited data plan from one of the "big four" carriers — Verizon, AT&T, Sprint, or T-Mobile — then you'll pay between $60 and $95 per month, depending on the plan and carrier, Abbott says. Sprint has the cheapest offering, at $60 per month for the Unlimited Basic plan, while Verizon has the most expensive option. Its Above Unlimited plan costs $95.
You can also look at mobile virtual network operators like Cricket Wireless and MetroPCS for unlimited plans, which they offer for $55 per month and $50 per month, respectively, Abbott adds.
Look at Your Data Usage
Much depends on your usage, whether your phone is for personal use or business, and whether you use a lot of data, notes Marshall Armond, CEO of CreditRevo.com. "If your phone is mostly just used for an emergency or not much in terms of data usage then an unlimited plan may not be worth it." Realize, too, he says, that 22 gigs in a month may sound like a lot (in terms of the usage capping or throttling number), but if you're watching a lot of YouTube videos then it'll get up there quickly.
SEE ALSO: When's the Best Time to Buy the Most Popular Smartphones?
Aaron Iara runs the website Effective Nerd, where he teaches "nerdy" people how to save money, particularly on bills and digital items. He says, "When it comes to phone data, we should be looking at our average data usage and access to WiFi. Many phone plans offer 5 or 10 gigabytes of data per month and charge a fee if we go over.
"If we are constantly going over the limit then our current plan is most likely not working for our lifestyle and budget," he adds. "It may be time to move to a bigger or unlimited plan."
Say your plan allows for 5GB of data per month, and each additional gigabyte costs $10. Moving up to the unlimited plan would cost $20. If you're consistently using 8GB per month, the extra 3GB will add an extra $30 to your bill, as opposed to the extra $20 for the unlimited plan.
'For most consumers, unlimited plans are never used to their maximum capacity.'
The bottom line, Iara says, "compare the price of your current data usage against the price of the unlimited plan."
Offering another take on data usage is Sukhjot Basi, who worked in the wireless and consumer payments industry for 22 years. "For most consumers, unlimited plans are never used to their maximum capacity," he says. "One of the main reasons is that WiFi is available almost everywhere and consumers either prefer to text or use video chatting. They need a voice and data plan only when they are on the road."
Consider Alternatives
Abbott says carriers like Ting and Tello are great alternatives to unlimited plans, because they offer customizable plans where you only pay for what you use each month. So instead of spending money on unlimited talk, text, and data that you may not utilize, you can get much smaller packages of each, and only pay for what you use. You can also change your plan each month based on your usage.
What's the Best Unlimited Data Plan?
If you decide to go with an unlimited plan, what's worth checking out? Says Abbott, "Sprint Unlimited Plus at $70 a month, T-Mobile ONE at $70 per month, and Cricket Wireless Unlimited... are my picks for the best value unlimited talk, text, and data plans."
Readers, do you think unlimited plans are worth using? What is your preferred phone plan? Let us know in the comments below!
---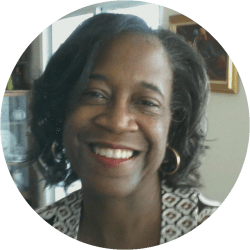 Contributing Writer
Sheryl Nance-Nash is a New York City-based freelance writer specializing in personal finance, small business, general business, and travel. Her work has appeared in The New York Times, Money, DailyFinance.com, Forbes.com, and many more.
DealNews may be compensated by companies mentioned in this article. Please note that, although prices sometimes fluctuate or expire unexpectedly, all products and deals mentioned in this feature were available at the lowest total price we could find at the time of publication (unless otherwise specified).