Everything You Need to Know About the Latest TV Technologies
It's easy to get overwhelmed by the alphabet soup of TV features. But once you learn a few terms and details, you'll be ready to pick your perfect set.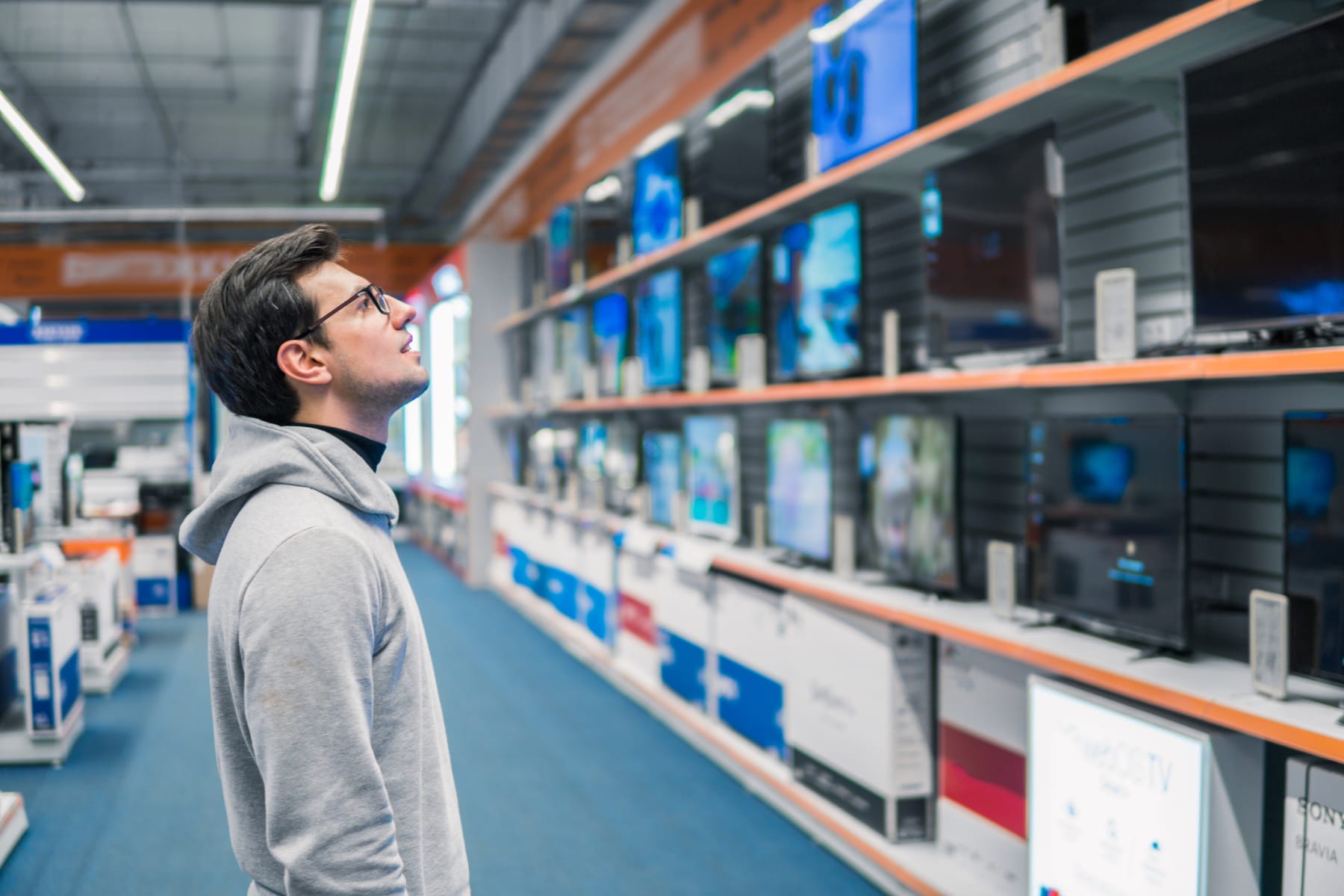 Big electronics purchases can be exciting, but they can also be stressful. That's especially true for TVs, whose descriptions come loaded down with phrases like "4K LED UHD Smart TV." What does that all mean? And, crucially, how much can you expect to pay to get new TV technology?
We've got your back. With this guide to the latest in TV technology, we can help you figure out what TV features to look for, and how much you can expect to pay for them. Once you're done reading, make sure to check out our "Ultimate TV Buying Guide"; it's a helpful TV primer on everything else you'll want to know when shopping for a new set, whether that's before the Super Bowl, on Black Friday, or another time.
Your Guide to the Latest TV Technologies
Choosing a Resolution: 1080p, 4K, or Even 8K
First off, what is resolution? Put simply, it's the number of pixels on the screen. The more pixels you have, the more crispness and detail the TV can display. A 4K display has 3,840 columns and 2,160 rows of pixels. For comparison, a 1080p TV has 1,920 columns and 1,080 rows of pixels. Now there are "8K" TVs, as well, with 7,680 by 4,320 resolution — that's four times the pixels a 4K screen has.
It's hard to find a 50"-plus TV that doesn't offer at least 4K resolution.
Though 1080p was the standard for years, it's being replaced by 4K. If budget is your primary concern, you may be able to save a bit by purchasing a TV with 1080p resolution, but the price gap is shrinking. For example, during the 2019 holiday shopping season, the cheapest new 40" 1080p TV we saw cost $150, while the cheapest new 40" 4K TV we saw cost $180 — a difference, but not a huge one.
For larger screen sizes, 4K is the new standard. (Sometimes it's listed as 2160p or UHD, which stands for "Ultra High Definition.") It's hard to find a TV with a screen size over 50" that doesn't offer at least 4K resolution, and that's probably what most buyers want. Finding 4K-quality content from streaming services is easy, and 4K TV is starting to become available over the air in some areas. Thanks to the new ATSC 3.0/NextGen TV standard, stations in the 40 largest U.S. markets should have the capability to broadcast in 4K by mid-2021.
But what about 8K? Well, there's not a lot of media available natively at that resolution, so getting the most out of all those extra pixels usually means relying on fancy upscaling algorithms. 8K can make a bigger difference on screens you view from a short distance, like computer monitors or virtual reality headsets. But for TVs, with some 8K sets selling for about five times more than comparable 4K sets, we believe most people will be happier with a 4K product.
Smart TVs vs. Streaming Devices
We've covered smart TVs in-depth before, including their drawbacks. But is a smart set right for you?
Well, if you're looking for a larger set, the answer is probably "yes." The vast majority of 50"-plus TVs are smart TVs. That said, if you don't want a smart TV, "dumb" TVs are still out there if you look carefully. In December 2019, we listed deals on eight large TVs that weren't smart. For each screen size, the cheapest non-smart TV cost $10-$50 less than the cheapest smart TV (save for the 75" TVs, where the lowest price for both smart and non-smart sets was $600).
SEE ALSO: The Ultimate TV Buying Guide
Savings are savings, right? Well, not necessarily. If you plan to stream media to your TV, not having a smart TV means more streaming devices you'll need to purchase, if you don't have them available already. Plus, more devices means more space for those devices and more cords in your setup.
At smaller sizes, it's easier to find sets that don't have computerlike capabilities, but they won't necessarily bag you savings. The price difference between a 24" or 32" smart TV and a "dumb" one of the same size isn't large, and a sale or bundled gift card could wipe out the difference.
As for which is the best streaming device, that largely depends on personal preference. Amazon Fire TV devices, Roku players, and Apple TV products all have their own pros and cons, so research streaming boxes before taking the plunge.
What Are the Best TV Sizes?
There's not really a "best" TV size — only a best size for a given space. Consider the space you have available for the TV, and, if you don't plan on mounting it, the size of your TV stand. Then, think about how far away from the TV you'll be sitting.
The bigger your set is, the more distance you'll need between your seating and the TV screen.
Consumer Reports suggests that your screen size be equal to the distance to your couch (in inches) divided by 1.6. If you don't want to break out your calculator, that equates to a 50" screen being appropriate if viewers are 6 feet, 8 inches away, or a 65" screen being good if seating is 8 feet, 8 inches away.
If those screen sizes seem too tiny to you, don't fret — 4K UHD screens are comfortably viewed from closer distances, namely as close as the diagonal measurement of your screen. So you could place a 65" 4K set 5 feet, 5 inches away, or a 98" 4K set about 8 feet away. Wow!
LED vs. QLED vs. OLED TVs
These days, TVs come with plenty of confusing acronyms as part of their descriptions. Here are the most common ones you'll see and what they mean.
LCD: True liquid crystal display TVs don't exist anymore, according to Digital Trends. They used to be manufactured with cold cathode fluorescent lamps for the backlight, but they're no longer made that way. Now LCD panels are used in the manufacturing of other sets.
LED LCD: Sets with this notation have traditional LCD panels backlit by light-emitting diodes. More often than not, you'll see these referred to as LED TVs.
QLED or Quantum LED: This is a marketing term devised by Samsung. The company uses it to describe its newer LED TVs, which are made with traditional LCD panels and LED backlights. However, between the LCD panel and the LED backlight, there's a nanoparticle filter that can produce more pure and saturated colors. You'll see this term on sets by Samsung and companies that have partnered with Samsung, like TCL.
OLED: Organic light-emitting diode displays don't use LCD panels. Rather, these sets can adjust the luminosity of each individual pixel. This means they can display pure blacks and you get an "infinite contrast ratio," which can lead to exceptional picture quality. According to Rtings.com, OLED does have its drawbacks, with slight image retention and changes in brightness.
SEE ALSO: When Is the Best Time to Buy a TV?
While we wouldn't dare offend TV buffs by suggesting there aren't big differences in picture quality among the various types, we'd be remiss not to point out the other big difference: price. For example, the best deal we listed for a 55" OLED TV during November and December 2019 rang up at $1,197 — quite a bit more than $200, the best price we saw for a 55" LED smart TV. QLED TVs occupy a middle ground in price: we saw 55" QLED TVs as low as $378 in the last two months of 2019.
For most people, opting for an LED model is the best way to go. It tends to offer the best value and is found in a wide range of sizes to suit different spaces.
TV Ports to Know About
TVs come with a variety of ports so you can connect all your favorite entertainment devices. Here are the ports and connectors you should consider when shopping for a new set.
HDMI ports: They're used to stream audio and HD video. TVs with HDMI 1.4 ports exist, but you'll want HDMI 2.0 ports for 4K or 8K video content. HDMI 2.0 ports are compatible with the newer HDMI 2.1 cables. You'll want enough ports to accommodate gaming consoles, too. In essence, the more ports, the merrier.
USB ports: You'll need these to access multimedia files from a thumb drive, or you can use them to power streaming devices such as the Google Chromecast or Roku Streaming Stick+.
A/V jacks: You can use these to connect a DVD player to your TV.
Coaxial cables: You'll need these to connect cable boxes and digital TV antennas.
Ethernet ports: Most smart TVs come with both an Ethernet port and wireless connectivity. It's probably worth a small amount of hassle to connect your TV to the internet by Ethernet cable, unless your WiFi is very strong and reliable.
Bluetooth capability: While not a "port," specifically, Bluetooth capability can keep you from fiddling with cables to connect certain devices. It's worth checking for.
Curved TV or Flat-Screen TV?
A few years ago, curved TVs were touted as the next big thing. But these models never really grew in popularity and even now can be harder to find. Curved models are reportedly supposed to be better at immersing the viewer in their entertainment, as well as having better viewing angles. However, the differences between a flat and curved screen aren't necessarily worth the cost.
The differences between curved and flat TVs are so minor that for most consumers, a flat screen is fine.
Take viewing angles, for instance. Up close, the sides of a flat screen will begin to darken, but as no one likely watches TV comfortably that way, it doesn't need to be an important factor when shopping. Additionally, when viewing from a 20-degree angle, both types of TVs begin to lose color accuracy. The results are very similar, so it's probably not worth springing for a pricey curved version.
Finally, at more extreme angles like 45 degrees, you can get added dimension on the right side of a curved TV. But at this point the picture quality has deteriorated, and as Rtings.com says, if you're watching from an angle like that, your viewing experience is already subpar.
The differences between curved and flat TVs are so minor that for most consumers, a flat screen is fine. If you have the money and enjoy the aesthetic of a curved set, it's okay to go for it. But again, for most people, a flat screen is all they need.
What Is Refresh Rate?
Refresh rate is how many times per second a video screen is updated. Typically, the higher the refresh rate, the smoother and more natural-looking motion will be. Many older TVs have a rate of 60Hz, which means the picture refreshes 60 times per second. Newer models frequently have twice that rate, at 120Hz. Some models will be listed as having 240Hz or higher, but as CNET points out, "no 4K TV has a native panel refresh rate higher than 120Hz."
SEE ALSO: Can You Still Buy a Non-Smart TV?
As a general rule, it's better to opt for a higher rate than a lower one. In most cases, though, that should come down to choosing between 60Hz and 120Hz.
How About HDR?
HDR, or "High Dynamic Range," is another often-confusing term, thanks to the sheer variety of different names for it. We've covered HDR extensively before, but the short answer is HDR is a feature that expands the set's range of contrast and improves color accuracy.
With the promise of a better picture, a 4K HDR TV might sound like the perfect way to go. HDR TVs are able to produce more light in certain areas of images. However, just because a TV can display that type of content doesn't mean it will do so well.
Then we have HDR standards like HDR10, HDR10+, Dolby Vision, HLG, SL-HDR1... you might worry that this is the beginning of another format war. But don't stress: each one is trying to accomplish something different and is largely cross-compatible with others.
What's the Deal With Picture Modes?
Picture modes are another feature to consider before buying a new TV. Which modes are available? And how do they differ?
Picture modes are preset programs on TVs, designed to make it easier for users to view their media optimally. Most often, you'll see modes such as cinema, dynamic, standard, and sports, though other types can be loaded, as well.
The sports preset usually boosts colors, to make it easier to see players against the background.
Each one of these programs involves adjustments to five main settings to provide the best viewing experience. With each change in picture mode, tweaks are made to color temperature, backlight, motion enhancer, gamma, and edge enhancement. That's a mouthful, but here's what you can expect from each mode:
Cinema
Usually, these profiles are designed to offer more-accurate color representation, to show the media as the director intended. However, you may also find that your media has a warmer hue, which is less harsh than blue light, and more ideal in settings with low light. If you're watching a movie during the day or with a lot of ambient light, though, you might need a different setting.
Standard
Most often, this is the setting your TV will have out of the box. It'll tend to offer a bluish hue and have evenly balanced contrast, sharpness, and brightness settings. Standard mode is suited for everyday viewing. You may also appreciate this option — as opposed to the cinema mode — if your room is filled with a lot of natural light.
Dynamic
The dynamic setting is the opposite of what you'll see in cinema mode — expect a bluish hue and colors that pop. This mode can also give you images that look oversaturated, and whatever you're viewing might appear unnaturally bright.
Sports
Whatever sports you like to watch, this is a solid mode to utilize. The sports preset usually boosts colors, to make it easier to see players against the background, and offers motion enhancers to smooth images and prevent blurring. Some TVs will even adjust audio for the sports setting, to allow you to better experience the sounds of the stadium.
Gaming
Modes set for gaming will optimize graphics by reducing lag and increasing color and contrast. This means you should have a smoother gaming experience, with brighter and more colorful displays.
Readers, what TV technologies do you look for when you shop for a new set? Let us know in the comments below.
---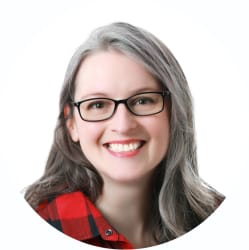 Senior Staff Writer/Consumer Analyst
Julie's work has been featured on CNBC, GoBankingRates, Kiplinger, Marketwatch, Money, The New York Times, Real Simple, US News, WaPo, WSJ, Yahoo!, and more. She's extolled the virtues of DealNews in interviews with Cheddar TV, GMA, various podcasts, and affiliates across the United States, plus one in Canada.
DealNews may be compensated by companies mentioned in this article. Please note that, although prices sometimes fluctuate or expire unexpectedly, all products and deals mentioned in this feature were available at the lowest total price we could find at the time of publication (unless otherwise specified).