With a little help from this handy History.com page, we're bringing you deals inspired by occurrences from July 17s of yore. That includes a pair of Disney deals, a Samsonite luggage sale, an adidas coupon, and a free magazine subscription.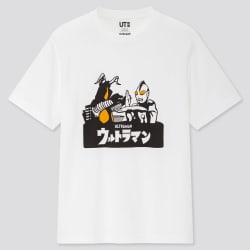 Uniqlo Men's Graphic T-Shirts
Store: Uniqlo
Shipping: Free shipping w/ $99 EXPIRED
Expiration: July 31

July 17, 1955: Disneyland Opens

On this day in 1955, Disneyland California launched... pretty disastrously. As The History Channel's retrospective recounts (in a totally not ominous way given the current situation), "the park was not ready for the public" – but, spoiler alert, I hear things turned out okay for the Disney Corporation. You can mark the occasion by saving up to $11 on these branded T-shirts from Uniqlo. While not every T-shirt is Disney, they're about three months away from owning the trademark on the concept of branding, so it all checks out.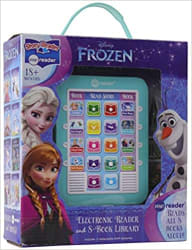 Disney Frozen Me Reader and 8-Book Library
Store: Amazon
Price: $14.06 EXPIRED
Shipping: Free shipping via Prime
Lowest By: $19
Expiration: August 5

Was there a song from Frozen 2 that dominated every parent's existence like "Let It Go" did when the original came out? No matter – now you get to enjoy the sound of this electronic reader narrating eight 20-page books aloud. You won't know whether to Olaf or cry! Ahaha, my little joke. Saving a hair under $20 on the whole shebang is no laughing matter though.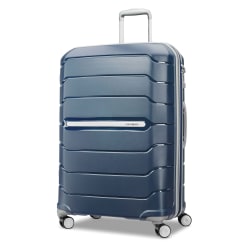 Top-Selling Luggage
Store: Samsonite
Discount: Extra 60% off EXPIRED
Shipping: Free shipping
Expiration: July 19

July 17, 1938: Douglas "Wrong Way" Corrigan crosses the Atlantic

The worst-nicknamed pilot earned it in the best way 82 years ago. Firmly instructed by authorities not to attempt a transatlantic flight, on account of how terrible his plane was, Douglas Corrigan took off from New York, ostensibly for California, then "got lost in the clouds" and ended up in Dublin, Ireland (the natural resting place of charming chancers). While now isn't the most opportune time to try to match his flight, you can get started on packing as soon as you pick up some of this heavily-discounted Samsonite luggage. 36 cases are over half-off, from weekender bags to hardcase spinners.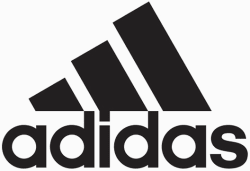 adidas coupon
Store: adidas
Discount: Extra 25% off EXPIRED sitewide via code "EXTRA25"
Shipping: Free shipping
Expiration: July 23

July 17, 1941: Joe DiMaggio ends 56-game hitting streak

Where have you gone, Joe DiMaggio? A nation turns its lonely eyes to yo--eeewwww, yikes. Well, on the bright side, that makes the end of his 56-game hitting streak seem like less of a downer. This adidas sale is wide-ranging (sitewide, you might say) but that means it encompasses their baseball section, which in turn, means discounts on almost 200 styles of cleat, gloves, and training gear.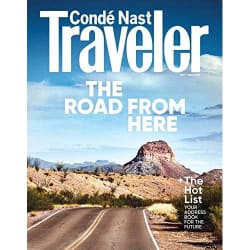 Conde Nast Traveler 1-Year Subscription
Store: Mercury Magazines
Price: Complimentary EXPIRED
Shipping: Free shipping
Lowest By: $10
Expiration: July 31

July 17, 1920: Three-point seatbelt inventor Nils Bohlin born

One century ago, to the day, the inventor of the seatbelt was born. It must be asked: is there some form of cosmic kismet putting this obvious example of mandated public safety in our laps today, alongside the disastrous Disney opening and ill-advised flight? No. But it is a funny coincidence. Bohlin and Volvo famously made his seatbelt design free for every car manufacturer to avail of, and so it's fitting that this Conde Nast Traveler subscription – perhaps a fine way to plan your next seatbelted road trip – would also come without charge.