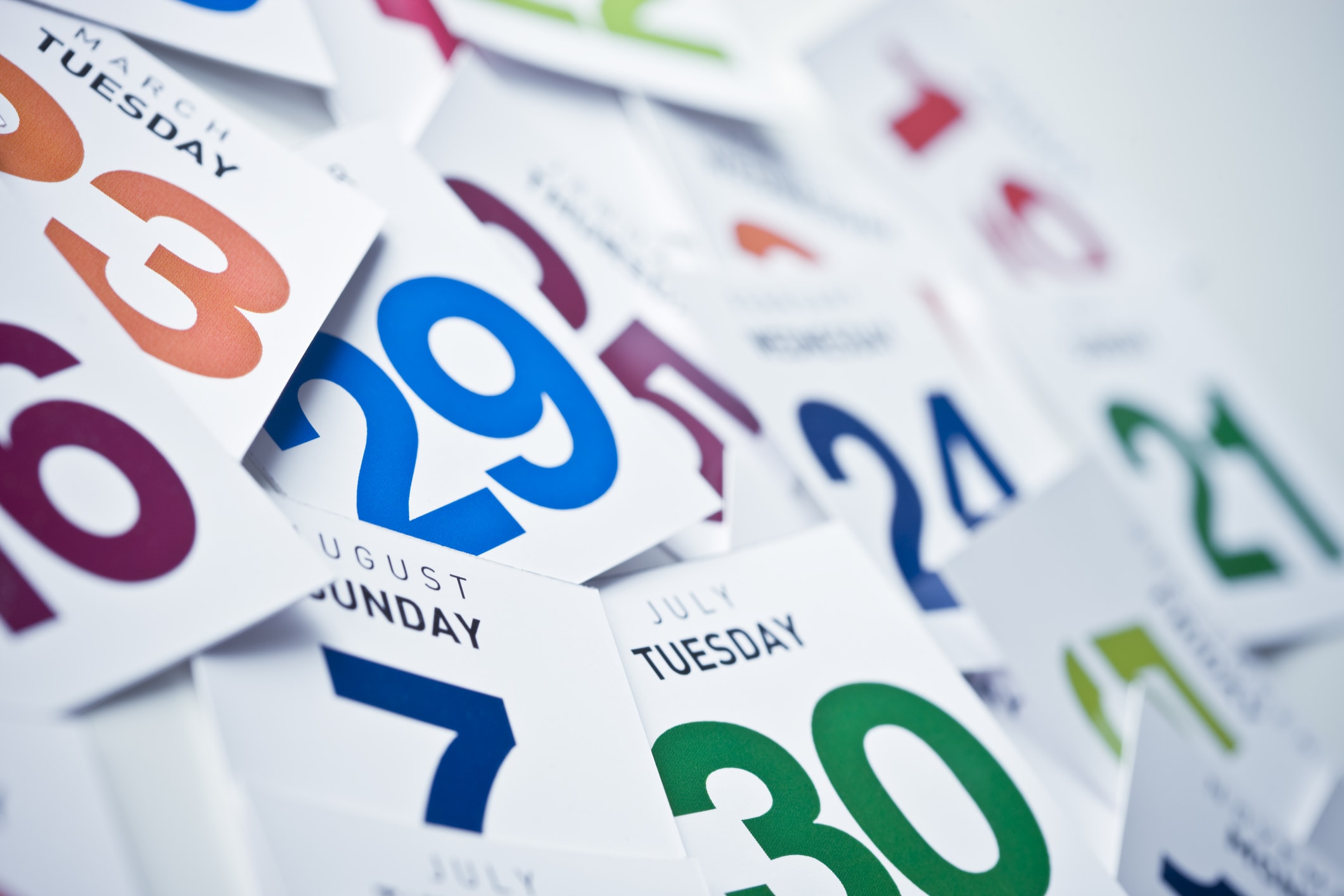 Flash back to March 2020. It was the time of toilet paper shortages, stay-at-home orders, and "a mass migration to online," as described by Adobe. And while 2020 may not be a "typical" year by any stretch of the imagination, looking at the items that resonated with DealNews readers in March could provide valuable insight to Marketplace sellers, helping them decide what to sell in March 2021.
We examined our March 2020 shopping trends to give you a preview of what you should list this coming March. And because people's shopping priorities around this time may have differed from those during an average year, we also looked at what was popular with our readers in March 2019. So read on to learn about popular products to sell online in March 2021 — and what to sell at a later time.
No time to read? Check out this edition of the DealNews Seller's Guide!
The 10 Best Items to Sell Online in March 2021
Household and Cleaning Supplies
Unsurprisingly, household and cleaning products were the most popular items with our readers by far in March 2020. Big draws included toilet bowl cleaners, trash bags, laundry detergent, and flushable wipes.
With all the stay-at-home orders that started in March, it's likely that many shoppers turned to e-commerce sites to purchase their household staples. But it's hard to argue against listing at-home items like these that need to be replenished periodically. Plus, March is prime time for spring cleaning, so many people may be ready to stock up on products this month that could give their homes an extra sparkle.
Packaged Food and Drinks
Grocery items should be another safe bet for sellers in March. And we're not talking about any grocery item, but shelf-stable products that can last awhile. In March 2020, that translated to items such as juice drink pouches, bags of almonds, fruit-flavor packets to add to drinks, microwavable noodle soup cups, and beef jerky variety packs.
SEE ALSO: 7 Reasons Why You Can Boost Your Business by Advertising on DealNews
Like with household goods, there's a good chance people were stocking up on these snacks, drinks, and easy-lunch foods as they prepared to hunker down at home. But these are also the kinds of products people buy repeatedly, making them good items to list this coming March, as well.
Personal Hygiene Products
Many beauty and grooming products also fall into the category of "stuff people use every day and need to refill." They may not be as big of a March draw as packaged food and drinks — personal hygiene products were about half as popular with our readers as those items — but they were still a top category in March 2020. And we expect that to be the case in March of next year, as well. Trending items this past March included bar soap, shampoo, disposable razors and cartridges, and refill heads for flossing devices.
Home Improvement Supplies
As shoppers embark on spring cleaning projects in March, it seems like they may be working on home improvement projects, too. In March 2020, items for these types of around-the-house projects were popular with our readers, including painter's tape, drywall screws, and garage lights. Other items readers gravitated toward included a drain opener and bidet sprayer. It's hardly surprising to see the latter product as a big draw, given the toilet paper shortages in March. But it's hard to say if bidet sprayers will be popular in March 2021, as well.
Pet Products
One truth in life is that pets will always make messes and chew through their toys. Many of our readers were apparently aware of this fact in March 2020, making pet cleaning supplies and toys trending products that month, and a good bet for listing next March.
As shoppers embark on spring cleaning projects in March, it seems like they may be working on home improvement projects, too.
The most popular items we saw seemed to be dog-centric, and included multiple squeak toys and a coat freshening spray. Another big item was a pet carpet shampoo formulated to remove stains and odors. Perhaps as people buy cleaning products for their home in March, they're also thinking about cleaning supplies for their pets!
Phone Charging Accessories
A whopping 96% of Americans own some kind of cell phone, and 81% of them have a smartphone, according to the Pew Research Center. Naturally, they need items for powering up those devices, so we're not shocked to see that phone charging accessories were popular among our readers in March 2020. Big items included portable chargers, as well as multipacks of USB and lightning cables. Anker was one popular brand in this space.
Flash Drives
Looking for computer components to sell? Both USB flash drives and a USB-C hub for MacBooks were trending among DealNews readers in March of this year. The most popular item in the category by far was a flash drive with 256GB storage capacity, plus both USB and lightning connectors. So shoppers could use it with a variety of products, including computers, Android phones, and iOS devices. Versatility was the name of the game with the USB-C hub, too, which had a variety of ports, including USB 3.0 and 2.0 ports, Thunderbolt 3 ports, and an SD card reader.
Home Items
The home category featured a hodgepodge of popular items, some with a spring-cleaning bent. Trending products in the category included a grout and tile scrub brush, a burnt-on-grease remover, and an organizer that can hold brooms, garden tools, mops, and the like. Also popular? DIY products, namely hot glue guns and hobby knife sets.
SEE ALSO: Seller Fulfilled Prime Is Changing: Here's What You Need to Know
Tool Accessories
Given the popularity of home improvement items in March 2020, the fact that tool accessories were also trending makes sense. After all, these are just more items for carrying out home DIY projects. Products that proved popular in this category were power-tool parts people might have to replace once in a while, such as bit sets for drill/drivers and a 5-pack of cutting wheels.
Other big items included work gloves — a versatile item for various home and yard projects — as well as headlamps and mini flashlights. These lighting accessories can come in handy when doing repairs, but have other uses, too, such as for jogging at night, camping, and of course for seeing when the power goes out.
Wireless Earbuds
If you want to sell headphones but don't know which type to offer, we might suggest wireless earbuds, based on our shopping trends in March 2020. Earbuds that seemed to resonate with our readers had Bluetooth 5.0 technology, plus features like IPX7 water protection, a built-in microphone, and a charging case.
No time to read? Check out this edition of the DealNews Seller's Guide!
Were the Best Things to Sell Online Different in March 2019?
The coronavirus pandemic likely guided many of our readers' shopping decisions in March 2020 — and throughout the rest of the year, as well. So we examined our shopping trends in both March of this year and in March 2019, seeing what items were more popular during one year versus the other. If you're a seller who's figuring out what to list during the third month of 2021, it could help to take the popular items from both Marches into account.
For one thing, household products were about 66% more popular with our readers in March 2020 compared to March 2019. And food/drink items rose in popularity by 30% from 2019 to 2020. You could chalk up those increases to the pandemic, as people stayed in and stocked up on staples. But with eMarketer projecting that online grocery sales will go up almost 53% this year, there's a good chance consumers may hold on to these e-commerce buying habits in the future.
One category that was popular in March 2020 but not as popular as it was in March 2019 is home improvement supplies. In fact, home improvement was the No. 1 product category with our readers in March of last year, and there's a chance it could come out on top again in March 2021. Popular items that month included a door reinforcement lock, washing machine cleaner, super glue, fairy string lights, and weather stripping.
eMarketer is projecting that online grocery sales will go up almost 53% this year, so there's a good chance consumers may hold on to these e-commerce buying habits in the future.
Another interesting case is kitchen and dining products. This category ranked among the Top 5 most popular with our readers in March 2019, but didn't make it into our Top 10 in March of this year. So what items were people drawn to in March of 2019? Woven-wood salad bowls were a biggie, as were 2-packs of pan scrapers, silicone baking mats, and a 12-piece set of dinner spoons.
Clothing and accessories is the second product category that made it onto the "Top 10 most popular" list for 2019, but not 2020. These items were more than twice as popular with our readers in March 2019 vs. March 2020. Trending items were mostly accessories, and included hat and scarf sets, wallets, and men's belts. Perhaps shoppers weren't as focused on buying clothes this March as they were on household items, but who knows if that will hold true next year.
March 2020 did have two Top 10 categories that failed to show up in March 2019's Top 10: pet supplies and home items. Pet products barely made the Top 20 in March of last year, and were about twice as popular with our readers this year. Could this be more of the pandemic effect, as people stayed home with pets more (calling to mind this cartoon) and dog adoptions increased?
What NOT to Sell in March 2021
Not every item will be a stellar seller in March. We expect consumers to purchase more of the below products later in 2021, based on DealNews shopping trends. So if you're trying to decide on items to list, you may want to wait on these.
| Item | When to Sell | Why? |
| --- | --- | --- |
| Kitchen Supplies | May | We expect kitchen items to be bigger sellers come May. Products that were popular with our readers in May 2020 included measuring cups, bakeware, kitchen sponges, and storage containers. |
| Lawn and Garden Products | May and (especially) June | May brings temperatures in much of the country that invite people outdoors. It's no wonder, then, that lawn and garden items were more popular with our readers in May 2020 than in March. And they trended up even more in June! Top-selling products revolved around lawn care and insect control. They ranged from crabgrass control concentrate and grass seed to lawn fungicide, backyard bug control spray, and ant killer. Indoor plant food was also popular, for folks focused on their indoor foliage. |
| Sports and Fitness Products | June | Once summer went into full swing this year, sports and fitness items turned into one of our most popular product categories. We expect stuff for staying entertained and in shape to be popular in June 2021, as well. Products that our readers went for in June included jump ropes, grip strength trainers, and playing cards. |
---