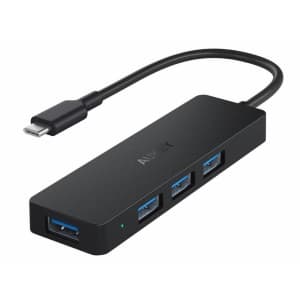 Tips
Shipping adds $4.99 or is free with orders over $25.
Features
electromagnetic interference and electrostatic discharge protection
up to 5Gbps data transfer speed
four USB 3.1 Gen 1 ports
Model: CB-C64
↑ less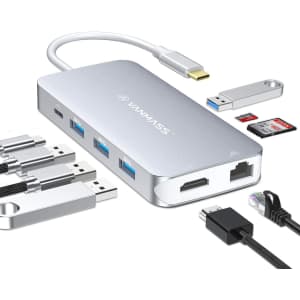 Clip the on-page coupon and apply code "6OBDR64G" for a total $39 off list. Buy Now at Amazon
Tips
Sold by Vanmass Store via Amazon.
Features
4K Ultra HD HDMI port, SD & TF 3.0 card slots, Type-C charge port, USB-C 3.0 Fast Data port, USB-C PD port, and 3 USB-A 3.0 ports
transfer speeds up to 5Gbps
measures 4.35 x 2.2 x 0.68
Model: AZ21ARGY1B-US-1
↑ less