Julie Ramhold, Senior Staff Writer and 5-year DealNews veteran, is the subject of this month's employee profile over on our Instagram page, and to celebrate, she's picked out five deals that will help you see behind the price lows, and take a look at the human being who wrote about them.

So let's get to know Julie "Ham-Rolled" Ramhold, who never agreed to this nickname, and will correctly make me remove this.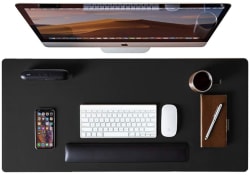 Aothia Leather Desk Pad Protector
Store: Amazon
Price: $13.59 EXPIRED
Shipping: Free shipping w/ Prime
Lowest By: $14
Expiration: September 21

Julie: "2020 has been a hard year and having a nice leather desk protector makes me feel professional and like I have my life together. Plus, I like that it comes in different colors (if you opt for other sizes) which will make my home desk more interesting and give me an excuse to keep it cleaned off regularly. Yes, I realize it's on backorder, but I'm also a procrastinator so I'll get my life together in another month or so."

Alan: "I get nervous seeing the cup of coffee sitting right there. Sometimes a desk protector can't protect you from yourself."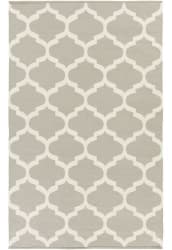 Vogue Everly 8x10-Foot Cotton Indoor Area Rug
Store: Home Depot
Price: $128 EXPIRED
Shipping: Free shipping
Lowest By: $71
Expiration: September 20

Julie: "Being an adult means replacing things you bought years ago with fresh items that the cats haven't clawed to shreds yet. I've been trying to find a good replacement rug for a while, and this one looks nice (for now) and is neutral enough in color and design to fit in with whatever decorating I decide to go for in the next few years."

Alan: "Julie has so far chosen items to make her feel like a professional and an adult, despite already qualifying as both. I worry that this admittedly-flimsy column doesn't have the capacity to function as both buying guide and impostor syndrome therapy."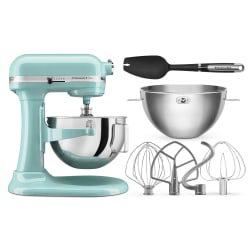 KitchenAid 5-Qt Bowl-Lift Stand Mixer w/ Baker's Bundle
Store: Sam's Club
Price: $259.98 EXPIRED
Shipping: $7.73 shipping
Lowest By: $140
Expiration: September 27

Julie: "I love my current KitchenAid mixer, but this one comes in fun colors like Aqua Sky, Blue, and Red (not sure why blue and red got such boring names compared to Aqua Sky but whatever). Plus it comes with a baker's bundle which will give me the false sense of confidence I need to tackle all kinds of baking projects initially before being disappointed in the outcome and never trying again."

Alan: "Baking failures are the best failures because you can eat your feelings and destroy the evidence in one fell swoop."

Alan also says that non-members will pay a 10% surcharge, but that's not as pithy.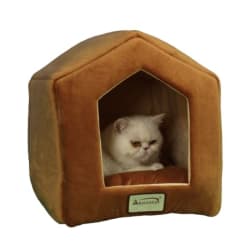 Dog and Cat Bed Discounts
Store: Petco
Discount: Up to 60% off + 15% off EXPIRED via pickup
Shipping: Pickup
Expiration: October 16

Julie: "We have three cats and two beds – you don't have to be a math genius to see one of them is missing out. I like the look of the house cat bed featured in the picture because at least one of them will use it as a spot to ambush the others. And it'll make me feel like a good cat mom for making sure every cat has their own bed."

Alan: "If my experience with cats has taught me anything, it's that they'll make a bed out of pretty much anything. Just throw a couple of old shoe boxes on the floor and let them fight for them."

Alan also says to make sure to choose curbside pickup to get that extra 15% off.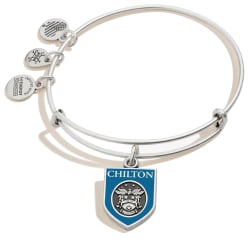 Gilmore Girls Collection
Store: Alex and Ani
Discount:

Extra 15% off

via code "COMEBACK15"
Shipping:

Free shipping

Julie: "I've been trying to find jewelry that actually appeals to me and as a fan of Gilmore Girls, I love the bracelets available in this one. They're pretty and give a great nod to the fandom without being overly kitschy. Except for the In Omnia Paratus one. #TeamJess, just saying."

Alan: "I can't contribute to this without acknowledging that I've never seen Gilmore Girls, and I'm scared Julie will hurt me."