While there's no reward too high for the doctors, nurses, and other healthcare workers doing their part to get the world back to normalcy right now, we can at least round up five of the best deals we've seen for them during Nurse Appreciation Week. That includes almost a third off your Samsung order, up to $500 off at Musician's Friend, and half off everything at Vineyard Vines.

Samsung Employee Discount
Store: Samsung
Discount: 30% off EXPIRED
Shipping: Free shipping
Expiration: May 14

First responders and healthcare professionals can enjoy Samsung's 30% off employee discount right now, once you use an authentic email address to create an account. That means basically a third off everything from phones and smartwatches to kitchen appliances and TVs. It even stacks with any ongoing offers.





Musician's Friend Discount
Store: Musician's Friend
Discount:

Up to $500 off


Shipping:

Free shipping

Not that you're not already putting those healing hands to good use, but the world can always use another person playing guitar, and will always grudgingly accept another person playing ukulele. You can get up to $500 off when you verify your status with SheerID, and get a coupon code to enter at checkout. If you're feeling adventurous, I'd very much covet this weird custom Telecaster with a big ol' Bigsby and a neck humbucker, but your mileage may very much vary.





Modcloth Discount
Store: ModCloth
Discount:

30% off


Shipping:

$5.99 s&h,

or free shipping w/ $50

Now half a year removed from being sold off by Walmart, Modcloth seems to still be going strong. If you're looking for a wardrobe refresh in time for the summer, verify your status with ID.me, and you'll get 30% off your order. As a bonus, this discount applies for teachers too!





Vineyard Vines Operation Smiling Whale
Store: Vineyard Vines
Discount: 50% off EXPIRED
Shipping: $8.50 s&h, or free shipping w/ $125
Expiration: May 12

Another SheerID verification is required for this discount – you'll receive another coupon code – but once you've got it, you can take half off everything at Vineyard Vines. I'll be honest, this deal mostly just makes me miss Vine, but hopefully you'll get more out of it.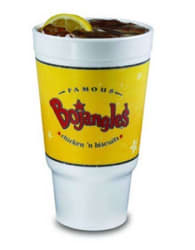 Bojangles' Legendary Iced Tea
Store: Bojangles
Price: Free EXPIRED
Expiration: June 10

For those of you on the east coast, showing your credentials at any Bojangles location will earn you an iced tea of any size. This presumably only applies to their drive-thru service – I can't imagine the "no purchase necessary" stipulation would go well with a delivery service. For those of you on the west coast, I can offer this video as a consolation prize.