5 Helpful Ways to Combat Grocery Store Food Shortages
Grocery shortages affect everyone, but you can take steps to deal with the scarcity and higher prices they bring.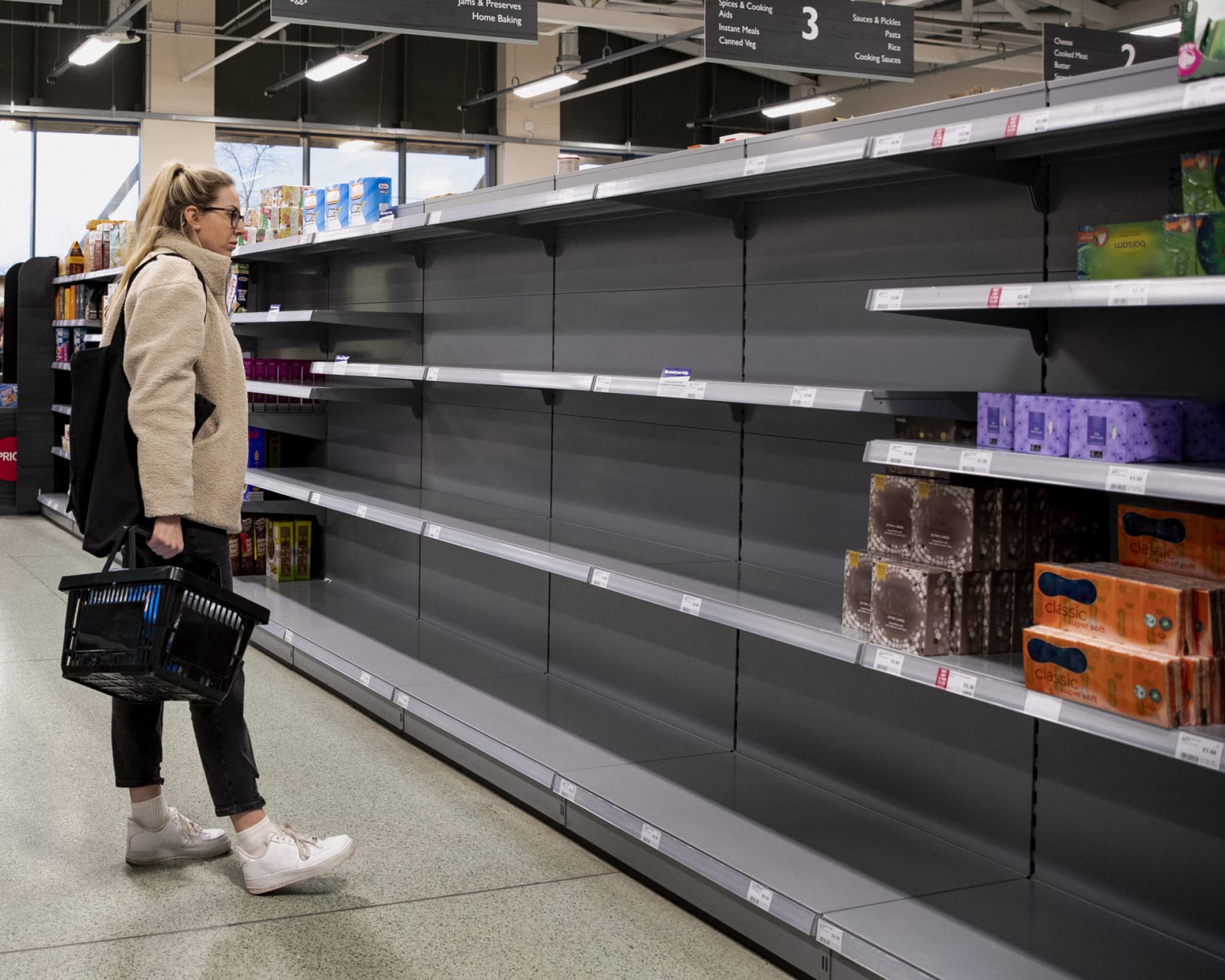 Over the last few years, many of us have become very familiar with the term "shortages," especially in relation to different foods. At the end of 2022 alone, we had already heard about grocery shortages involving butter, pumpkins, and even turkeys.
With shortages seemingly becoming more common, you may be concerned with how to navigate them without going broke. So what causes grocery store food shortages, and how can you combat them? Read on for all our advice.
Why Are There Grocery Shortages?
Growing Conditions
Growing conditions is probably the most common reason we see for food shortages, as they can result from bad growing seasons or even natural disasters that wipe out crops. For instance, in 2015, a canned pumpkin shortage occurred after "torrential rainstorms" wiped out a large volume of that year's pumpkin crop, as noted in Brit + Co. We saw similar issues in 2018 with a vanilla shortage and skyrocketing prices. And, of course, you're likely familiar with the recent egg shortage due in large part to the worst outbreak of avian flu in the U.S. since 2015.
Because of the damages inflicted on crops, there can be a diminished yield for a year. And that means supply often can't keep up with demand. As a result, we tend to see a shortage of product and higher prices, which is an expensive combo.
Supply Chain Interruptions
We may see supply chain interruptions fueling some food shortages, but they don't seem to be as common as crop issues. Consumers became familiar with these interruptions during the COVID-19 pandemic. They resulted from events like factories shutting down due to outbreaks.
Grocery store shortages can result from various problems, but they're often related to a change in growing conditions.
We've also seen supply chain disruptions occur because of port backups and shortages of other ingredients, as well as manufacturers adjusting their factory production to focus on more popular products. For instance, in 2022 we saw food shortages due to literal shortages of shipping containers plus increased costs.
How Can You Tell a Food Shortage Is Coming?
Prices Rise Higher Than Normal
If you see prices jump dramatically — especially in a short time frame — then there's a good chance supply issues are occurring somewhere in the pipeline. That could mean a shortage is on the way.
For example, long before the news of the egg shortage hit most media outlets, this writer was seeing anecdotal stories of egg prices giving shoppers sticker shock. Hearing that a dozen eggs was nearing $10 in some cases was jarring and seemed like a fluke more than a sign of things to come.
But as we know now, egg prices jumped significantly. This writer remembers buying a dozen eggs from stores like Aldi for around 65 cents or so pre-pandemic. But last year the average price of a dozen eggs jumped to $4.25. Many consumers saw even higher prices, with a dozen eggs coming in around $5-$7 depending on where they were shopping.
Products Become Harder to Find
Aside from an increase in prices, if some of your favorite items seem to have disappeared from shelves, it may be cause for concern. It's not always a guarantee that a shortage is on the way. But if standard products that are available year-round are suddenly hard to find, that could indicate the overall supply has diminished.
SEE ALSO: 8 Things That Will See a Price Increase in 2023
What if you run into this problem, especially for two to three weeks in a row? Then speak to a store associate to see if they can provide information on the issue. The cause could be a delayed shipment, or an ordering issue that prevented a restock from happening. But if you're having trouble finding an item at multiple stores in your area, there's a good chance you're dealing with more than an accidental oversight by one retailer.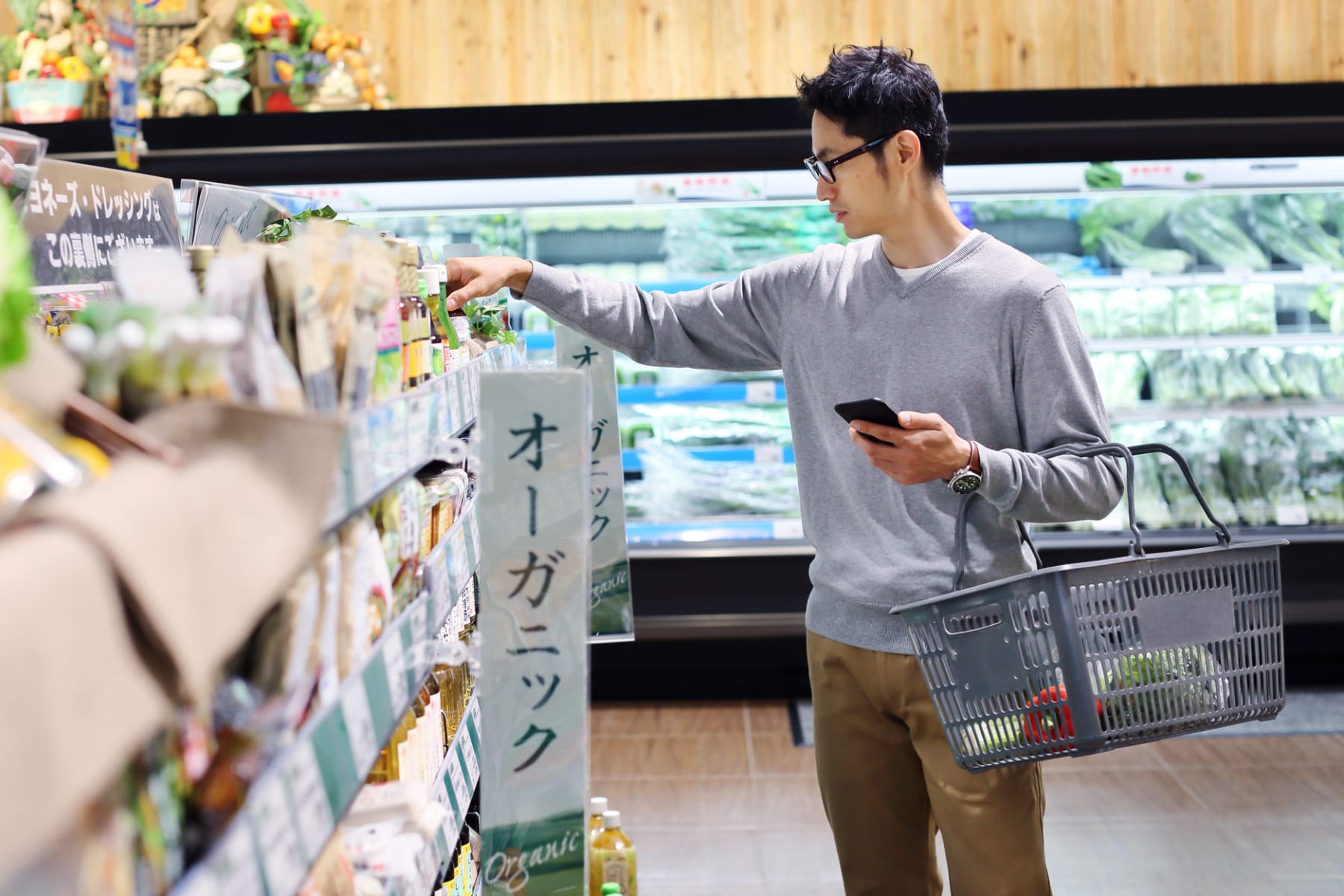 5 Ways to Combat Grocery Store Food Shortages
Grocery shortages are bound to happen, but the good news is you can be proactive in combating food shortages. Check out some of our top pieces of advice.
1. Shop Alternative Products
Sometimes when a product is experiencing a shortage, you can find alternatives that will serve your purpose. For example, with the recent sky-high increase in egg prices, some consumers have been looking to plant-based alternatives such as JUST Egg or liquid egg products like Egg Beaters, rather than buying a traditional dozen or more. Others have cut back on egg purchases altogether to save money on grocery bills each week.
Finding alternatives isn't always easy, and some products are easier to substitute than others, but research is going to be a necessary part of the task. It's worth doing general searches using terms like "pumpkin substitutes," though the alternative items you need to buy will depend on the intended use. For example, if you want to make a pumpkin pie, you may be able to use canned sweet potatoes to achieve a similar effect. But if you're looking for roasting pumpkins for a particular meal or need them for carving, you'll need to find another item.
2. Head to Your Local Farmers Market
When national shortages are an issue, it may pay to shop locally. That's especially true if you live near a decent farmers market. Depending on the weather in your area, you may be subject to the same issues affecting supplies nationwide, but that's not a guarantee. If you can shop from local farmers, you'll likely have to pay more than what you would at the chain grocery stores, but you'll also be supporting local businesses. This can be a great way to find eggs and produce in your own backyard while they see shortages elsewhere.
3. Shop at Different Stores
If there aren't farmers markets nearby, that doesn't mean you have to stick to your standard grocery store. Try to think outside the box and visit a new store if you have one nearby. For example, maybe you haven't shopped at Aldi, but if you're having trouble finding certain groceries, you can always see what they're offering. The prices are often lower than at bigger chains. And if they don't see the same crowds in your area that other stores do, they may even have a bigger supply.
Trying to combat grocery shortages? Consider shopping at farmers markets or different stores than usual to find the items you want.
Of course, not everyone has this option, but if you do have other grocery stores nearby, it's worth checking them out online. Look for weekly ads with grocery deals and see what kinds of items they're offering. Also see how their prices compare to other stores — you may find a new favorite.
4. Consider Buying Groceries in Bulk
Buying in bulk is another solution not everyone will be able to try. But if you have a warehouse club membership to Costco, Sam's Club, or BJ's Wholesale Club, or know someone who does, then this may be a good way to save on your groceries. Items at warehouse clubs tend to be more expensive upfront, but the unit price is far better than elsewhere.
That said, they can see higher prices, too, but the increases may not be as bad as they are at other chains. For example, let's look at egg prices during the shortage: a standard store near this writer was charging anywhere from $5-$7 for a dozen. But the local Costco charged around $7 for two dozen and that was through Instacart, which often has higher prices than shopping in-store, as well.
5. Try to DIY
This isn't to say you should start growing your own pumpkins or fill your backyard with chickens. Although, if you want to, we say go for it as long as you adhere to local laws and regulations. For many people, though, the "grow/raise your own food" method might not be viable. But you can still manage a DIY solution. It just depends on what you need.
SEE ALSO: How to Save Money on Groceries: 10 Tips You Should Try
For example, if you're baking and need eggs, it's worth considering something like flax eggs, since they're primarily used for binding. But if you're looking for a scrambled egg alternative, this isn't the way to go.
Different DIY solutions can be great to learn about anyway, regardless of if there's a shortage or not. It's helpful to know how to make brown sugar, for instance, or a substitute for buttermilk. Keep in mind, though, that many of these substitutes are only appropriate in baking or select cooked recipes, not as a be-all and end-all solution if you're out of something.
Are you on the hunt for lower grocery prices? Check out the best grocery deals available now!
---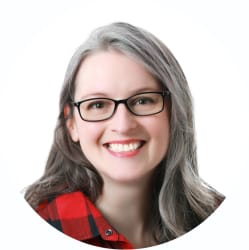 Senior Staff Writer/Consumer Analyst
Julie's work has been featured on CNBC, GoBankingRates, Kiplinger, Marketwatch, Money, The New York Times, Real Simple, US News, WaPo, WSJ, Yahoo!, and more. She's extolled the virtues of DealNews in interviews with Cheddar TV, GMA, various podcasts, and affiliates across the United States, plus one in Canada.
DealNews may be compensated by companies mentioned in this article. Please note that, although prices sometimes fluctuate or expire unexpectedly, all products and deals mentioned in this feature were available at the lowest total price we could find at the time of publication (unless otherwise specified).