You can spend less and still give gifts they'll love.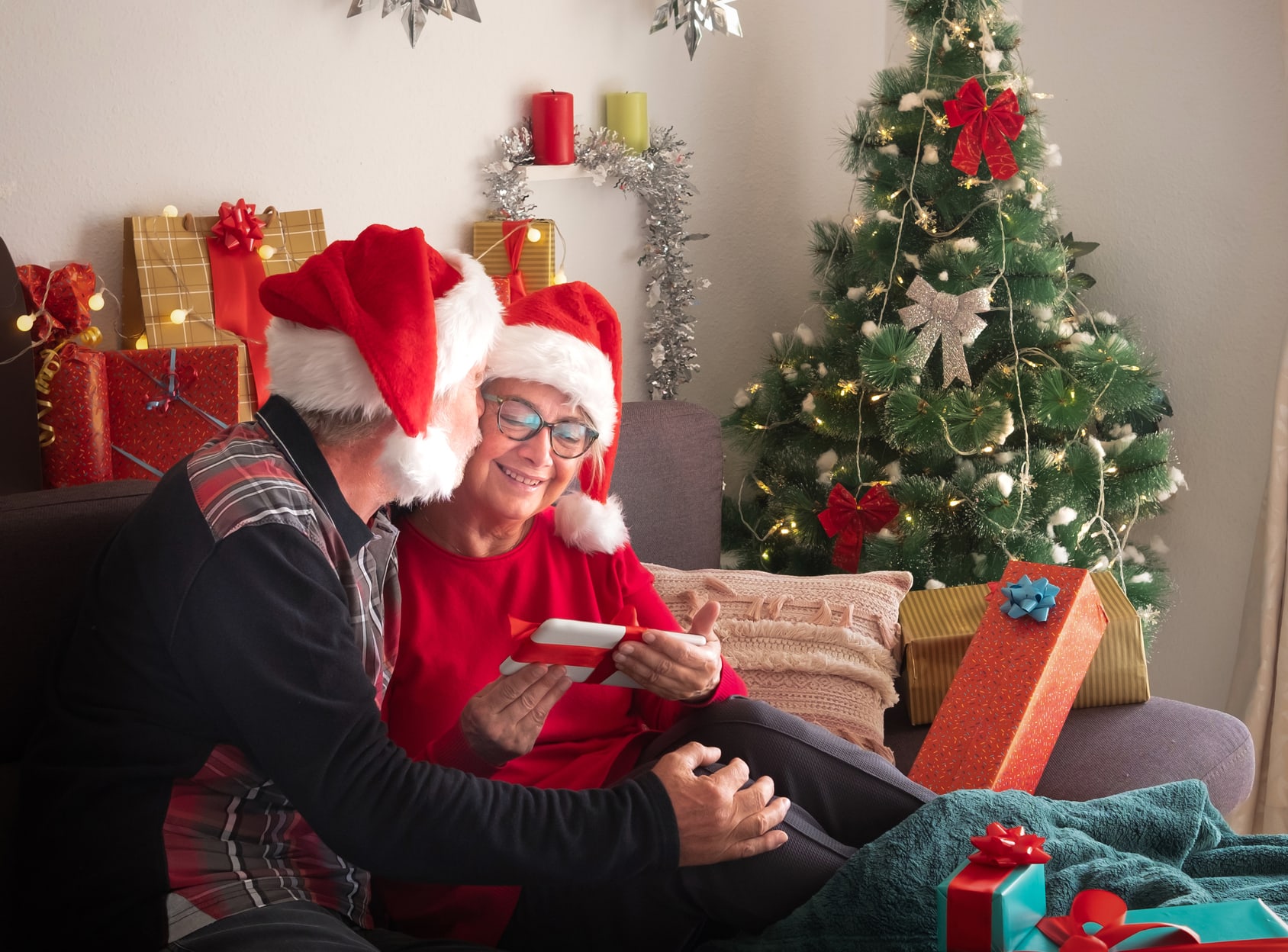 If there ever was a year for giving meaningful gifts without breaking the bank, it sure seems like 2020 is it. But this doesn't mean you have to rely solely on DIY presents or IOUs. In fact, there are plenty of cheap gifts — or at least affordable ones — that will feel like a luxury, but won't cost anywhere near what many luxe products usually cost.
If you can, hold out for discounts. As the holidays approach, retailers are likely to keep the sales going, so finding bargain prices on great gifts shouldn't be too hard. If your gift list is in need of a little luxury, check out our suggestions for higher-end products that don't have a high-end price.
Need further inspiration? Be sure to see "The Ultimate DealNews Holiday Gift Guide" for recommendations and tips on shopping for presents this year.
10 Cheap Gifts That Seem Expensive
Beauty Products and Cosmetics
Price: From $5

From drugstore brands to luxe items that promise miracle results, you can spend as much (or as little) as you want on beauty products. But if you want to give a gift that screams luxury without the luxury price tag, all you have to do is remember that you want quality, not quantity.
Sampler sets and travel-sized products can be reasonably priced, even for beauty's biggest brands — and they can be a fun gift for a little holiday pampering. We've seen full palettes from brands like Urban Decay, Smashbox, and Bobbi Brown priced at $25 or less. Want to spend even less than that? Sheet masks are all the rage today, and you can get them starting at around $2 each.
Check out beauty stores like Sephora and Ulta to find a variety of products — some prepackaged for giving — to fill out your gift list.
Designer Clothes and Accessories
Price: From $50

The sky's the limit when it comes to buying top designer brands, but it doesn't need to be. Shopping designer names at outlet stores can save you upwards of 50%. Over the holidays, outlet sales tend to be plentiful, so you can probably save even more.
Shopping designer names at outlet stores can save you 50% or more.
However, take care when buying clothes as a gift, because there's nothing more frustrating than getting a nice present that doesn't suit your tastes (or your size). If you aren't sure about what to buy, look at accessories. Purses, scarves, jewelry, and other items add a lot of glamor to anyone's look, and there's no need to worry about picking the perfect fit. On top of that, accessories often cost less, keeping your budget in check.
You can check out sale and clearance items at your favorite high-end department stores, but you'll find the best selection and biggest discounts at outlets. Take a look at stores like Saks Off 5th and Nordstrom Rack for designer brands on a budget.
Cashmere
Price: From $15

You don't have to pay hundreds (or thousands) of dollars to get your hands on a cashmere sweater. Cashmere blended with other fibers — like cotton or wool — can be much cheaper than 100% without sacrificing too much quality or softness. Some cashmere sweaters are even budget-friendly, but expect extremely low-price products labeled "cashmere" to be less than half cashmere, and likely made of lower-grade fiber. These cheaper options won't be quite as soft or long-lasting as pure cashmere, but are often quite nice for the price.
SEE ALSO: Your Guide to Christmas Gift Card Deals in 2020
Look for budget sweaters at Belk that start at $15, or ones at Walmart from $9. These usually don't contain much cashmere (often around 5% to 10%), but can be nice pieces with a luxury feel nonetheless. Expect higher-quality cashmere (100%) to cost around $100 and up. If you're not sure where to look, Everlane's collection and Nordstrom's house brand cashmere sweaters both are 100% cashmere and have list prices starting at around $100.
Tablets
Price: From $30

While tablets can be quite expensive, they can also have extremely budget-friendly prices. Amazon's Fire tablets are bargain basement devices, and we've seen the low-end Fire 7 for as little as $30 in the past year or so. Though the device is as basic as its price tag, it's a fair tablet for casual users who want something simple for reading email or books.
But even tablets we usually think of as expensive can be affordable. Last year over Thanksgiving weekend, we saw the then-latest-model Apple iPad (10.2", WiFi, 32GB) for $230 in brand-new condition, and earlier this year we saw the older iPad Air (9.7", WiFi, 16G) selling for $100 refurbished. As long as you hold out for sales — which we're certain to see more of as the holidays approach — tablets can be surprisingly affordable.
Laptops
Price: From $69

A laptop computer is no longer a big investment — or at least it doesn't have to be. A basic Chromebook, which is suitable for simple computing needs like browsing the web and editing documents, can cost as little as $52 for refurbished models. And brand-new Chromebooks will drop to around $100 on sale, though models with a bit more computing power can go up to around $400, and some will even be as much as a full-fledged laptop.
Even relatively nice 15" laptops can cost around $150 on sale, which is tremendously affordable. For more power, machines with an Intel i5 processor can drop below $250 on sale, and machines with an even speedier Intel i7 processor can drop as low as $400. We've already seen great laptop deals this year, and more are sure to come before the holidays arrive.
HP, Dell, and Lenovo deals are typically the most prominent, but you'll occasionally find Acer models in the mix, too.
Wireless and Noise-Cancelling Headphones
Price: From $10

Gone are the days when wireless and even noise-cancelling headphones were an extravagant luxury. While big brands like Bose and Beats sell for high prices, you can find lesser-known brands at petite prices, particularly if you wait for them to go on sale. And considering how many of us are still working from home this year, a pair of noise-cancelling headphones might be the most appreciated gift you've ever given.
True wireless earbuds that leave you free from cables are all the rage lately, and while big-brand models can easily set you back $250, this year we've seen wireless earbuds fall as low as $10. If you'd prefer bulkier over-ear models or mostly wireless earbuds (typically with the two buds connected by a band or wire), you can find those for as little as $10, too. Even if you don't wait for a sale, you can score true wireless earbuds for $30.
You may be able to get wireless earbuds for as little as $10.
If noise cancellation is a must-have, expect to spend a bit more for name-brand cans. Around Black Friday last year, we saw the price for Sony wireless noise-cancelling over-ear headphones drop to $88. Even top-quality Bose QuietComfort 35 Series II headphones have dropped to $180 this year — which is still pricey, but a great deal for what you get. If you want to spend even less (or don't want to wait for a sale), Anker Soundcore Life Q20 are wireless with active noise cancellation, and dropped to $40 last December.
As long as you're willing to expand your brand selection, you can find great headphones at gift-friendly prices.
Smartwatches
Price: From $50

These high-tech wearables seem pricey, but you can get basic models for $100 or less, particularly if you wait for them to go on sale. Basic smartwatches often start at around $150 to $200, but sales will bring these models down to $100 or lower. Look for smartwatches like the Fitbit Versa 2 and select Samsung Galaxy Active models to hit these prices. But we've seen good sales on premium models, too, with the slightly older Apple Watch Series 3 dropping to $119.
SEE ALSO: Christmas Shipping Deadlines for 2020: Get Gifts by Christmas!
Smartwatches aren't exactly cheap gifts, but they're more affordable than you might think.
Wireless Charging Pads
Price: From $10

Charging your gadgets without having to plug them in can seem like magic, but as long as you have a Qi-compatible device, charging pads can be relatively cheap Christmas presents. Good-quality ordinary charging pads can cost as little as $10. Instead of picking up chargers from your smartphone-maker, look to third-party brands like Anker for the best value.
Espresso Machines
Price: From $25

For the coffee lover in your life, an espresso machine can be a luxurious gift that lets them treat themselves to coffee-shop-quality java without spending a fortune. While high-end machines can definitely cost a pretty penny, you can get an excellent setup for a great price, as well.
You can find stovetop espresso makers for as little as $5, but those also require buying a frothing wand or pitcher if you want to make cafe-style cappuccinos and lattes. Instead, you can snag an all-in-one espresso machine for as little as $25. We saw a Mr. Coffee–brand machine drop to that price on Veterans Day this year, and it included everything you'd need: a 4-shot glass carafe, steam heat, frother wand, and removable drip catcher. Considering you can steam your milk in an appropriate heat-resistant mug, you don't even need a pitcher for this setup. We've also seen an AmazonBasics espresso machine for as little as $33 this year.
If this sounds like a winning gift to you, our one piece of advice would be to steer clear of machines involving pods. Refilling pods can be annoying, especially when they have a specific design and aren't usable with anything else. In our book, it's better to opt for a more traditional setup. That way, your giftee can use their favorite blend and grind of coffee to make their own delicious espresso-based drinks.
Fire Pits
Price: From $40

It's been a strange year, and since many of us are still staying home unless absolutely necessary, it means embracing what we have. That includes outdoor spaces, no matter how big or small they may be. With many places having cooler weather now, it's a great time to gift your favorite outdoors-loving friend a new fire pit.
Even lower-priced fire pits should still include a poker and screen.
Often these items seem like they're pricey, and they definitely can be. But if you're going for a re-creation of a cozy scene from a winter L.L.Bean catalog, you don't have to fork over hundreds of dollars. In fact, you can find fire pits for around $40. Despite being on the lower end of the price range, these should still include a poker and screen, though they'll look a little more basic, like the Best Choice Products 22" steel model.
However, if you want a nicer design, you can find great-looking fire pits that are still under $100. For instance, Best Choice also has a hex-shaped fire pit that looks a bit more upscale than the lower-priced one mentioned above. And although many fire pits are wood-burning, they don't have to be — gas-burning options are available, too. Expect to pay around $80 at least for one of those.
Don't Forget Our Staff Pick Deals!
If none of these gifts are suitable for that someone special in your life, you still have plenty of options. Check out our Staff Pick section for gifts that are at some of their lowest prices, letting you get high-priced presents at a low-budget price.
Readers, what gifts on your list seem expensive but aren't? Will you be buying any of these cheap presents? Let us know in the comments below!
---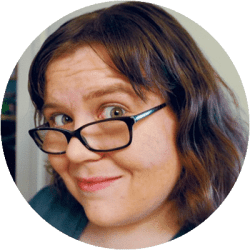 DealNews Contributing Writer
Originally working in IT, Elizabeth now writes on tech, gaming, and general consumer issues. Her articles have appeared in USA Today, Time, AOL, PriceGrabber, and more. She has been one of DealNews' most regular contributors since 2013, researching everything from vacuums to renters insurance to help consumers.
DealNews may be compensated by companies mentioned in this article. Please note that, although prices sometimes fluctuate or expire unexpectedly, all products and deals mentioned in this feature were available at the lowest total price we could find at the time of publication (unless otherwise specified).