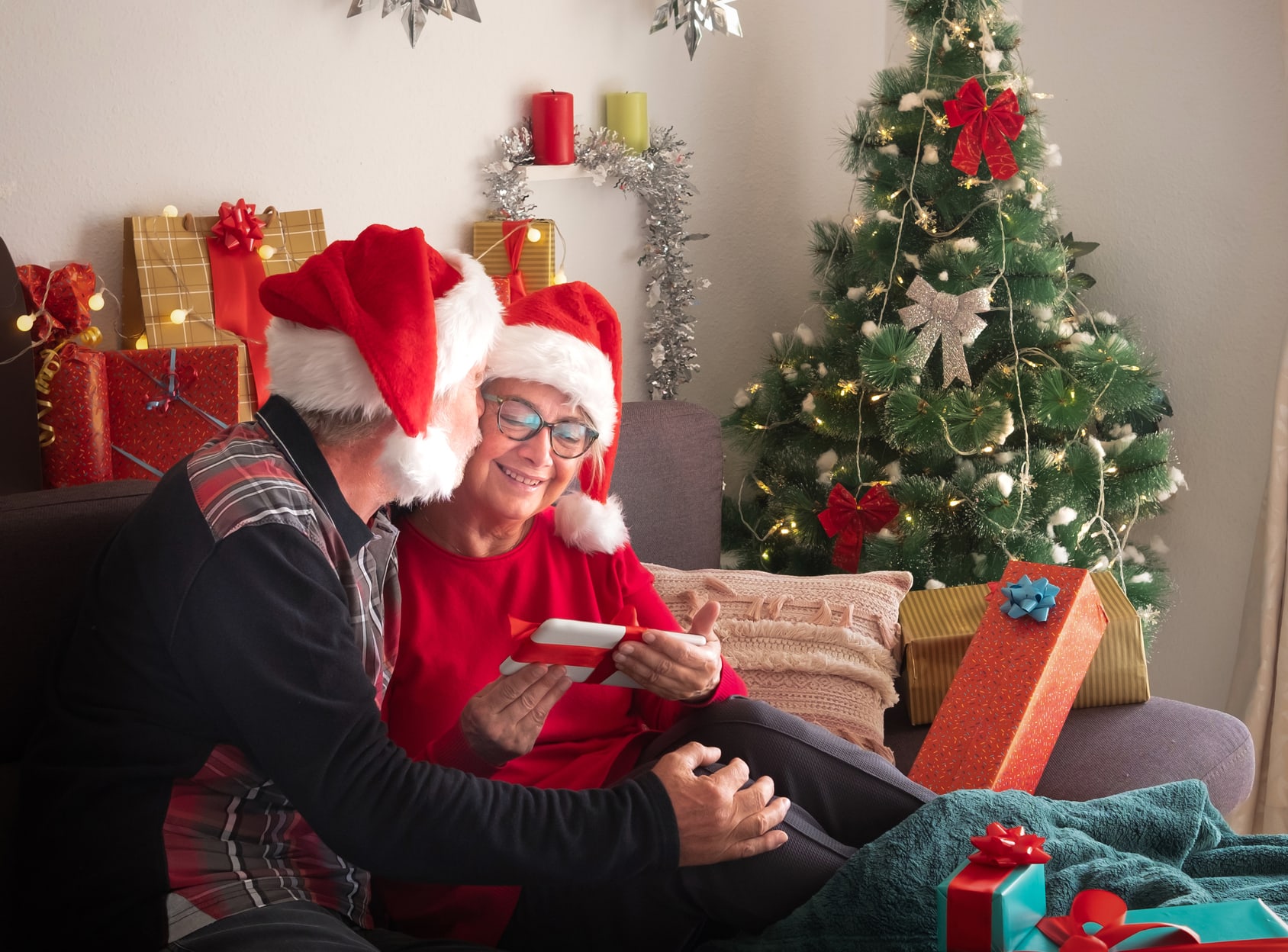 If the length of your holiday shopping list has you thinking about cutting corners, hit "pause" on your panic. There are gifts for everyone on your list that won't cost an arm and a leg — and some of them even have a luxury reputation that will leave your friends feeling spoiled.
SEE ALSO: Here Are the 123 Best Christmas Gift Card Deals for 2019
So what should you do if you're looking for cheap Christmas gifts? The trick is to pick the right products with a luxe reputation, but without such a luxe price. And if you can, hold out for discounts. As the holidays approach, retailers are likely to keep the sales going, so finding bargain prices on great gifts shouldn't be too hard.
If your gift list is in need of a little luxury, check out our suggestions for higher-end products that don't have a high-end price.
10 Gifts That Are Cheaper Than You Think
Beauty Products and Cosmetics
Price: From $5
From drugstore brands to luxe items that promise miracle results, you can spend as much (or as little) as you want on beauty products. But if you want to give a gift that screams luxury without the luxury price tag, all you have to do is remember that you want quality, not quantity.
Sheet masks are all the rage today, and you can get them starting at around $2 each.
Sampler sets and travel-sized products can be reasonably priced, even for beauty's biggest brands — and they can be a fun gift for a little holiday pampering. Look for kits or gift packages from brands like Milk Makeup, Fenty Beauty, or Drunk Elephant; you can find them at $20 to $50. Want to spend even less? Sheet masks are all the rage today, and you can get them starting at around $2 each.
Check out beauty stores like Sephora and Ulta to find a variety of products — some prepackaged for giving — to fill out your gift list.
Small-Batch Alcohol
Price: From $10
We're all familiar with big national booze brands, but smaller businesses and local brands can offer unique beverages that your gift recipient may not have tried before. Just keep a few caveats in mind before you start buying up booze as a gift. First, you want to be sure you know what your gift recipient likes, so you aren't just handing them the memory of a bad hangover.
SEE ALSO: The 8 Best Things to Buy in December (Including After Christmas Sales!)
Second, you need to know that terms like "small-batch" and "artisanal" are mostly marketing — they don't necessarily say anything about quality. Your best bet when buying booze, particularly something you haven't tried yourself, is to look for recommendations. Online ratings and reviews can assist you here, and staff at your local liquor store may help you find unique (but delicious) new drinks.
At a loss as to what to get? Craft beer is usually wallet-friendly and well-liked. Your grocery store may even offer unique local brands.
Champagne
Price: From $40
Champagne is the epitome of luxury (and a great New Year's Eve party), but because true Champagne is only produced in the Champagne region of France, it's scarce and therefore pricey.
Sure, you could buy sparkling wine — which is the same type of drink but made elsewhere. It doesn't carry the same luxe reputation, though. Fortunately, you don't need to purchase a $600 bottle of Dom Perignon to get a good bottle of Champagne. The trick is buying the right kind of Champagne: a bottle of Moet & Chandon Imperial Brut or Veuve Clicquot Brut NV typically costs $40 to $50.
Chances are the average person won't know the difference — and the "Champagne" on the bottle makes it feel like luxury, even though it doesn't break the budget.
Designer Clothes and Accessories
Price: From $50
The sky's the limit when it comes to buying top designer brands, but it doesn't need to be. Shopping designer names at outlet stores can save you 50% (or more). That's a good deal, even though many outlets sell lower-quality pieces made specifically for the outlet store. You're still getting designer style for a fraction of the price. Over the holidays, outlet sales tend to be plentiful, so you can probably save even more.
Shopping designer names at outlet stores can save you 50% (or more).
However, take care when buying clothes as a gift, because there's nothing more frustrating than getting a nice present that doesn't suit your taste (or your size). If you aren't sure about what to buy, look at accessories. Purses, scarves, jewelry, and other items add a lot of glamor to anyone's look, and there's no need to worry about picking the perfect fit. On top of that, accessories often cost less, keeping your budget in check.
You can check out sale and clearance items at your favorite high-end department stores, but you'll find the best selection and biggest discounts at outlets. Take a look at Barneys Warehouse, Saks Off 5th, Nordstrom Rack, and Neiman Marcus Last Call for designer brands on a budget.
Cashmere
Price: From $15
You don't have to pay hundreds (or thousands) of dollars to get your hands on a cashmere sweater. Cashmere blended with other fibers — like cotton or wool — can be much cheaper than 100% without sacrificing too much quality or softness. Some cashmere sweaters are even budget-friendly, but expect extremely low-price products labeled "cashmere" to be less than half cashmere, and likely made of lower-grade fiber. These cheaper options won't be quite as soft or long-lasting as pure cashmere, but are often quite nice for the price.
SEE ALSO: Christmas Shipping Deadlines for 2019: Get Gifts Under the Tree in Time!
Look for budget sweaters at Walmart (starting at $15) and Uniqlo (starting at $30). These usually don't contain much cashmere (often around 5% to 10%) but can be nice pieces with a luxury feel nonetheless. Expect higher-quality cashmere (100%) to cost around $100 and up. If you're not sure where to look, J.Crew's Everyday Cashmere collection and Nordstrom's house brand cashmere sweaters are both 100% cashmere and start at around $100.
Tablets
Price: From $30
While tablets can be quite expensive, they can also be found at extremely budget-friendly prices. Amazon's Fire tablets are bargain basement devices, and we've seen the low-end Fire 7 for as little as $30 this year. Though the device is as basic as its price tag, it's a fair tablet for casual users who want something simple for reading email or books.
But even tablets we usually think of as expensive can be affordable. Over Thanksgiving weekend, we saw the latest-model Apple iPad (10.2", WiFi, 32GB) for $230 in brand-new condition, and earlier this year we saw the older iPad Air (9.7", WiFi, 16G) selling for $112 refurbished. As long as you hold out for sales — which we're certain to see more of as the holidays approach — tablets can be surprisingly affordable.
Laptops
Price: From $50
A laptop computer is no longer a big investment — or at least it doesn't have to be. A basic Chromebook, which is suitable for simple computing needs like browsing the web and editing documents, can cost as little as $50 for refurbished models. And brand-new Chromebooks will drop to around $100 on sale, though models with a bit more computing power can go up to around $400.
A laptop doesn't have to be expensive! New Chromebooks can cost around $100.
Even relatively nice 15" laptops can cost around $150 on sale, which is tremendously affordable. For more power, machines with an Intel i5 processor can drop below $350 on sale, and machines with an even speedier Intel i7 processor can drop to $450. We've already seen some great laptop deals as the holiday season has kicked off, and more are sure to come before the holidays arrive.
HP and Dell typically offer the most deals, but you'll occasionally find Lenovo and Acer models in the mix.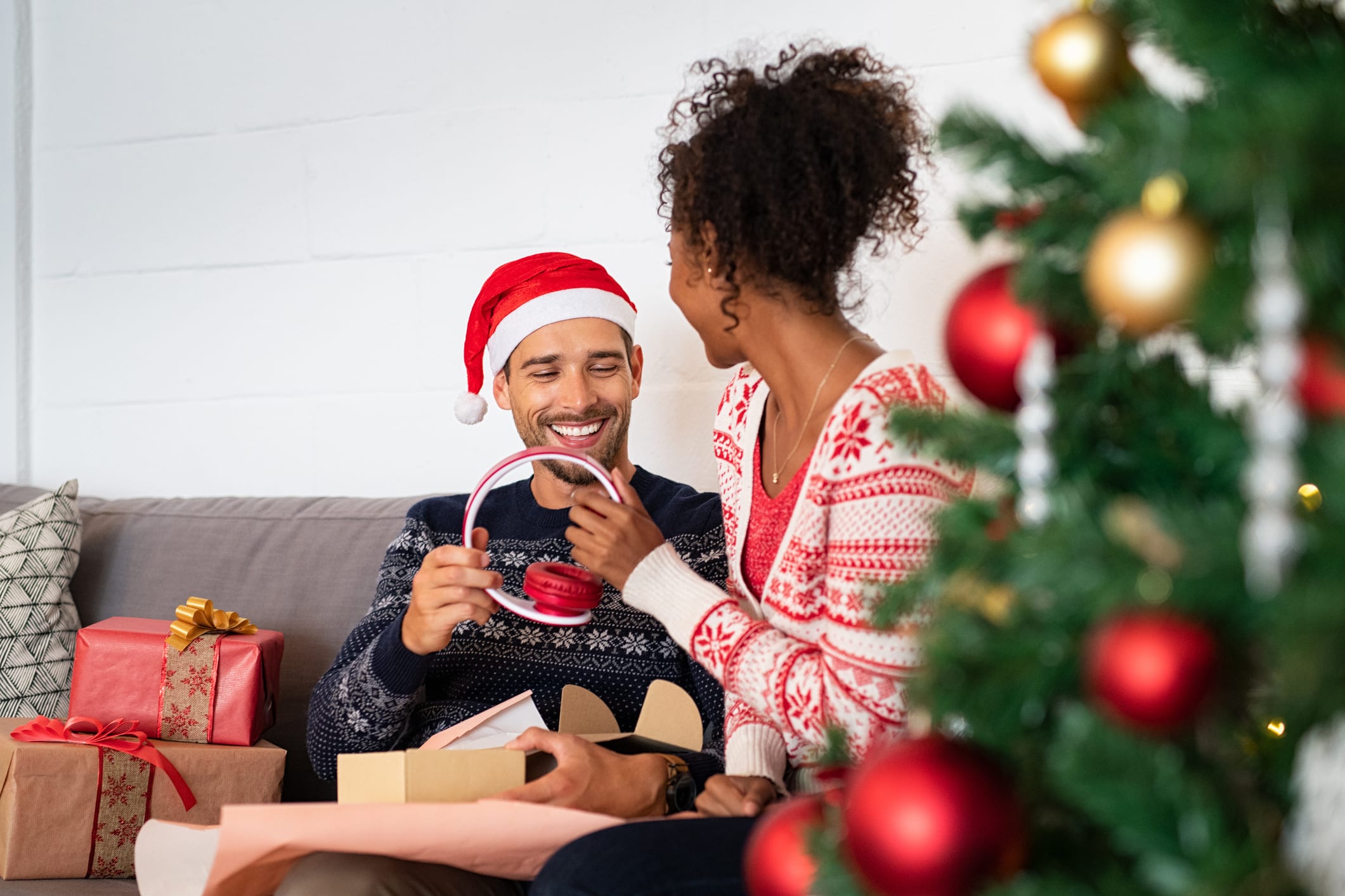 Wireless and Noise-Cancelling Headphones
Price: From $20
Gone are the days when wireless and even noise-cancelling headphones were an extravagant luxury. While big brands like Bose and Beats sell for high prices, you can find lesser-known brands at petite prices, particularly if you wait for them to go on sale.
True wireless earbuds that leave you free from cables are all the rage lately, and while big-brand models can easily set you back $250, this year we've seen wireless earbuds fall to $30 or below. If you'd prefer bulkier over-ear models or mostly wireless earbuds (typically with the two buds connected by a band or wire), they can be found for as little as $20. Even if you don't wait for a sale, you can score true wireless earbuds for $50.
SEE ALSO: What to Expect From After Christmas Sales in 2019
If noise cancellation is a must-have, expect to spend a bit more. On Black Friday, we saw the price for Sony wireless noise-cancelling over-ear headphones cut by more than half, going down to $70. Even top quality Bose QuietComfort headphones dropped to $200 — which is still pricey, but a great deal for what you get. If you want to spend even less (or don't want to wait for a sale), Anker Soundcore Life Q20 are wireless with active noise cancellation and have a $60 list price.
As long as you're willing to expand your brand selection, you can find great headphones at gift-friendly prices.
Smartwatches
Price: From $80
These high-tech wearables seem pricey, but you can get basic models for $100 or less, particularly if you wait for them to go on sale. Basic smartwatches often start at around $150, but sales will bring these models down to $100 or lower. Look for hybrid smartwatches like the Misfit Path (which has a traditional watch face, but does fitness tracking and notifications via vibration) and low-end models like the Fitbit Versa Lite to hit these prices. But we've seen good sales on premium models, too, with the slightly older Apple Watch Series 3 dropping to $130.
We've seen good sales on premium smartwatches, with the slightly older Apple Watch Series 3 dropping to $130.
Smartwatches aren't exactly cheap gifts, but they're more affordable than you might think.
Wireless Charging Pads
Price: From $10
Charging your gadgets without having to plug them in can seem like magic, but as long as you have a Qi-compatible device, charging pads can be relatively cheap Christmas presents. For a charger with a stand (which lets you easily see and use your phone while it's charging), you can spend as little as $30. But good-quality ordinary charging pads can cost as little as $10. Instead of picking up chargers from your smartphone-maker, look to third-party brands like Anker for the best value.
These can be particularly nice gifts for the co-worker who doesn't have a charger at the office.
Don't Forget Our Staff Pick Deals!
If none of these gifts are suitable for that someone special in your life, you still have plenty of options. Check out our Staff Pick section for gifts that are at some of their lowest prices we've seen, letting you get high-price presents at a low-budget price.
Readers, what gifts on your list seem expensive but aren't? Will you be buying any of these items? Let us know in the comments below!
---