Need Alternative Christmas Gifts? What to Do if Your Wish List Sells Out Ahead of the Holidays
This could be the year to embrace digital services and eGift cards.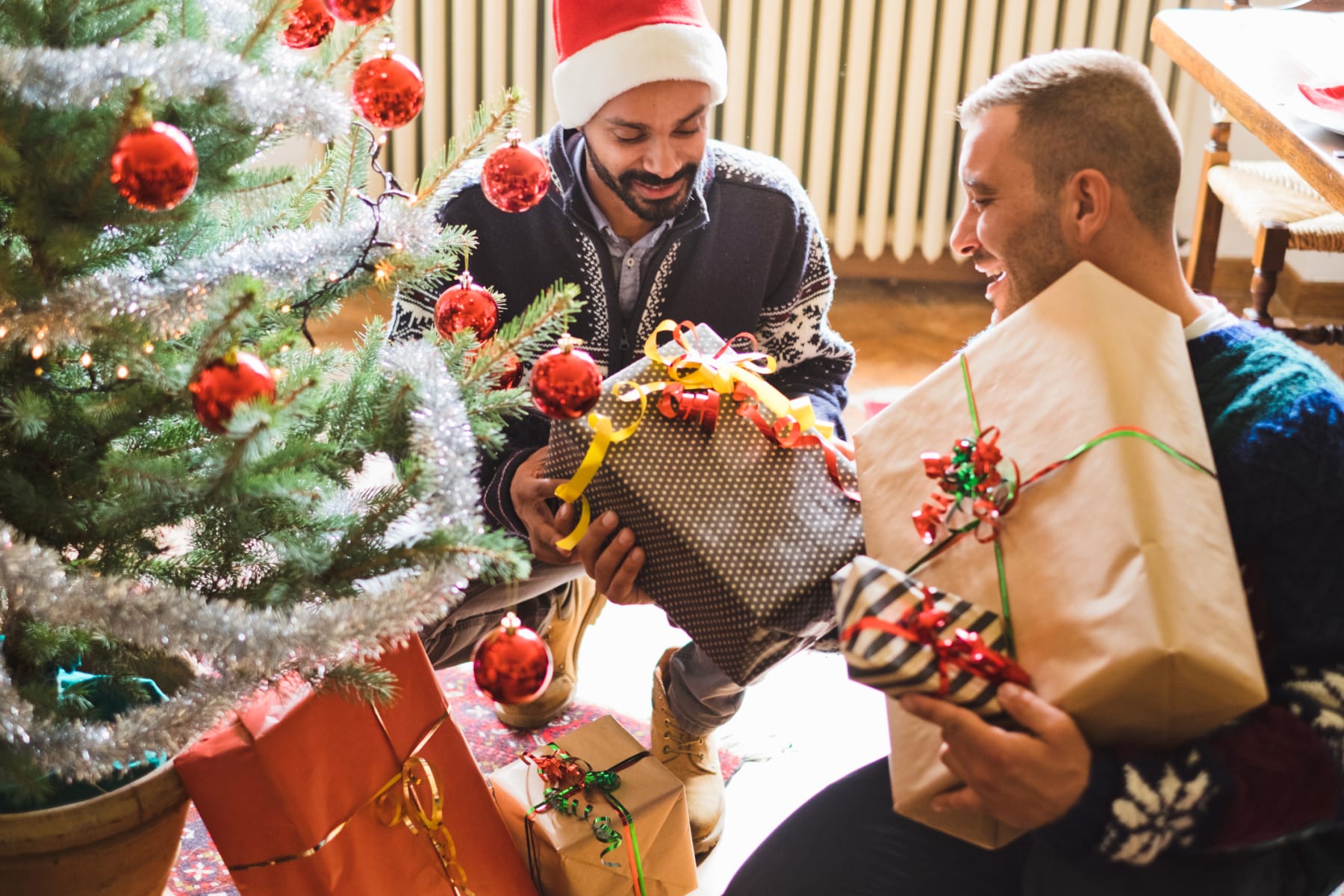 When holiday shopping, it pays to have a contingency plan in place, should an item on your list sell out. However, this year it might be even more important to have backup gifts in mind for Christmas or other holidays. Because of supply chain disruptions, items are expected to sell out faster, and shipping delays will potentially slow restocking times.
To help you avoid last-minute panic, we've provided alternative Christmas gift ideas for some of the most in-demand items this year. Check out our guide below for those suggestions, as well as some other tips on shopping for the holidays in 2021.
6 Alternative Christmas Gift Ideas for In-Demand Items
Gaming PCs
Alternative to: Video game consoles
Perhaps the hardest toy to find this year will be the latest video game consoles. The PlayStation 5, Xbox Series X, and Xbox Series S were all released last year, but they've been practically impossible to keep on store shelves in 2021. And the Nintendo Switch OLED just came out in October, but it's been in high demand, as well. Because of that, these consoles aren't seeing any discounts; if you're lucky enough to grab one, you'll be paying full price.
SEE ALSO: 6 Things to Buy in December (Including After Christmas Sales!)
But if you can't manage to snag one during a restock, a gaming PC is a good alternative Christmas gift. Thanks to online stores like Steam, GOG, and the Epic Games Store, you (or your recipient) will have access to more titles than what a console could offer. Some of the same titles on consoles are even available as PC games! And depending on the kind of computer specs you're looking for, you could end up spending about the same as you would on a PlayStation 5 or Xbox Series X — though you may want to spend a little more, to ensure you have everything you need.
Bookstore Gift Cards
Alternative to: That sold-out bestseller
If you follow any authors on social media or receive their newsletters, then you're probably well aware that they've been warning of book shortages on the horizon. Like many other industries, publishing is being hit by supply chain disruptions. If you wait too long to shop for popular books, you may find yourself out of luck, especially if you're ordering online.
Any physical item you're eyeing for a gift recipient could be affected by supply chain disruptions.
Fortunately, a gift card to your recipient's favorite bookstore makes an excellent gift. If the person is a known booklover, especially, there's a chance someone else will have grabbed the book for them already, and you don't want to accidentally gift a dupe. But with a gift card, they can get the books they want whenever they're available.
Subscription Boxes
Alternative to: Top items across a variety of categories
With supply chain disruptions affecting so many products, any physical item you're eyeing for a recipient could be at risk. From beauty gifts, to new clothing, and anything in between, you may find yourself with slim pickings this holiday season.
Subscription boxes are great alternative gifts for Christmas or other holidays when you just don't know what exactly to buy someone. Sites like Cratejoy offer an easier way to shop if you can't decide where to start, as you can look at boxes based on price, recipient, theme, and more. If you know you want to gift something crafty, there's a box for that. Buying for a foodie? There are plenty of boxes that would work. Books, apparel, jewelry, self-care, plants — there's a box fitting those interests and more. And with so many options, it's easy to find one to fit your budget, whether you want to give one box or an entire year's worth.
Digital Service Memberships
Alternative to: Physical gifts
Shipping delays have been affecting orders for a couple of months now, and they're only expected to ramp up the closer we get to the holidays. If you've waited too long to do your holiday shopping, then a digital gift might be the safest bet. Consider giving a yearly subscription to a service like Netflix, Hulu, or HBO Max. But don't forget options like Kindle Unlimited, Scribd, or Audible for the readers in your life. And of course for the music lovers on your list, you can always gift a subscription to services like Spotify or YouTube Music premium tiers.
SEE ALSO: The 79 Best Christmas Gift Card Deals in 2021
Refurbs and Open-Box Electronics
Alternative to: Brand-new devices
You may want to buy the iPhone 13, Samsung Galaxy S21, or the Google Pixel 6 for someone on your list, but brand-new devices may be hard to come by before the holidays. If you're not considering refurbished or open-box devices, however, you're only narrowing your gifting options. As long as you go with a reputable retailer that offers solid warranties — one year or longer is ideal — then you can be confident in your purchase. And of course, by purchasing refurbs or open-box items, you can save significant amounts over buying new.
Pop It! Fidget Toys
Alternative to: Other fidget toys
We've all seen how the popularity of fidget spinners, cubes, and rings has grown in recent years, but the newest craze seems to be these silicone toys available at stores like Target in different styles. You may run into limited availability on some of these Pop It! toys, but because there are so many different kinds, you'll likely be able to track down at least one for the recipients on your list.
More Tips for Holiday Gift Shopping
Consider Different Brands
If you're not having any luck finding the items you want, consider shopping different brands. Were you hoping to snag a new Google Pixel 6 but the color you wanted is sold out? Samsung Galaxy is another great Android phone option. And since its latest model has been out for several months now, it may be easier to find.
If you send eGift cards, you don't have to worry about supply disruptions or shipping delays.
This won't always be possible. Obviously, if you're set on getting a new iPhone, then your only option is going to be an iPhone. There's not really an alternative to Apple, like there is for various types of Androids. But rather than going for a different brand, you may want to consider purchasing an older model. For instance, if you can't find the iPhone 13, you may be able to get the phone features you want with an iPhone 12.
Try a Lower-Tier Model
Many popular devices come in different storage tiers, and while most consumers probably want the most storage possible, that might not be necessary. If you can't snag that 512GB iPhone 13, maybe you can snag the 256GB model instead. You'll still get a new phone, and that's still a significant amount of storage.
Plan for Shipping Delays
If you'll be doing any holiday shopping online this year, you should plan for shipping delays. They're not a guarantee — they may be based more on where you're buying from, where your orders are being delivered to, and when you're ordering items — but they're good to plan for just in case.
SEE ALSO: Shipping Deadlines for Christmas 2021: Get Gifts by Christmas!
Embrace the Gift Cards
Practically every product category has been affected in some way by supply chain disruptions. Because of that, this might be the year to embrace gift cards. They're not affected by the disruptions, and you can send them electronically, so you don't have to worry about shipping delays either. You may think gift cards are impersonal, but these days, most recipients would probably be happier to receive a gift card to one of their favorite stores over another physical item they may not even need.
Ready to win the holidays? Check out our gift guide for all the best deals you can buy right now!
---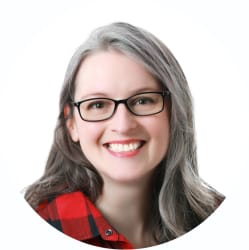 Senior Staff Writer/Consumer Analyst
Julie's work has been featured on CNBC, GoBankingRates, Kiplinger, Marketwatch, Money, The New York Times, Real Simple, US News, WaPo, WSJ, Yahoo!, and more. She's extolled the virtues of DealNews in interviews with Cheddar TV, GMA, various podcasts, and affiliates across the United States, plus one in Canada.
DealNews may be compensated by companies mentioned in this article. Please note that, although prices sometimes fluctuate or expire unexpectedly, all products and deals mentioned in this feature were available at the lowest total price we could find at the time of publication (unless otherwise specified).