Best Early 2023 Cyber Monday TV Deals
Cyber Monday stands out as a beacon of savings in the yearly shopping calendar, especially for those eyeing the latest televisions.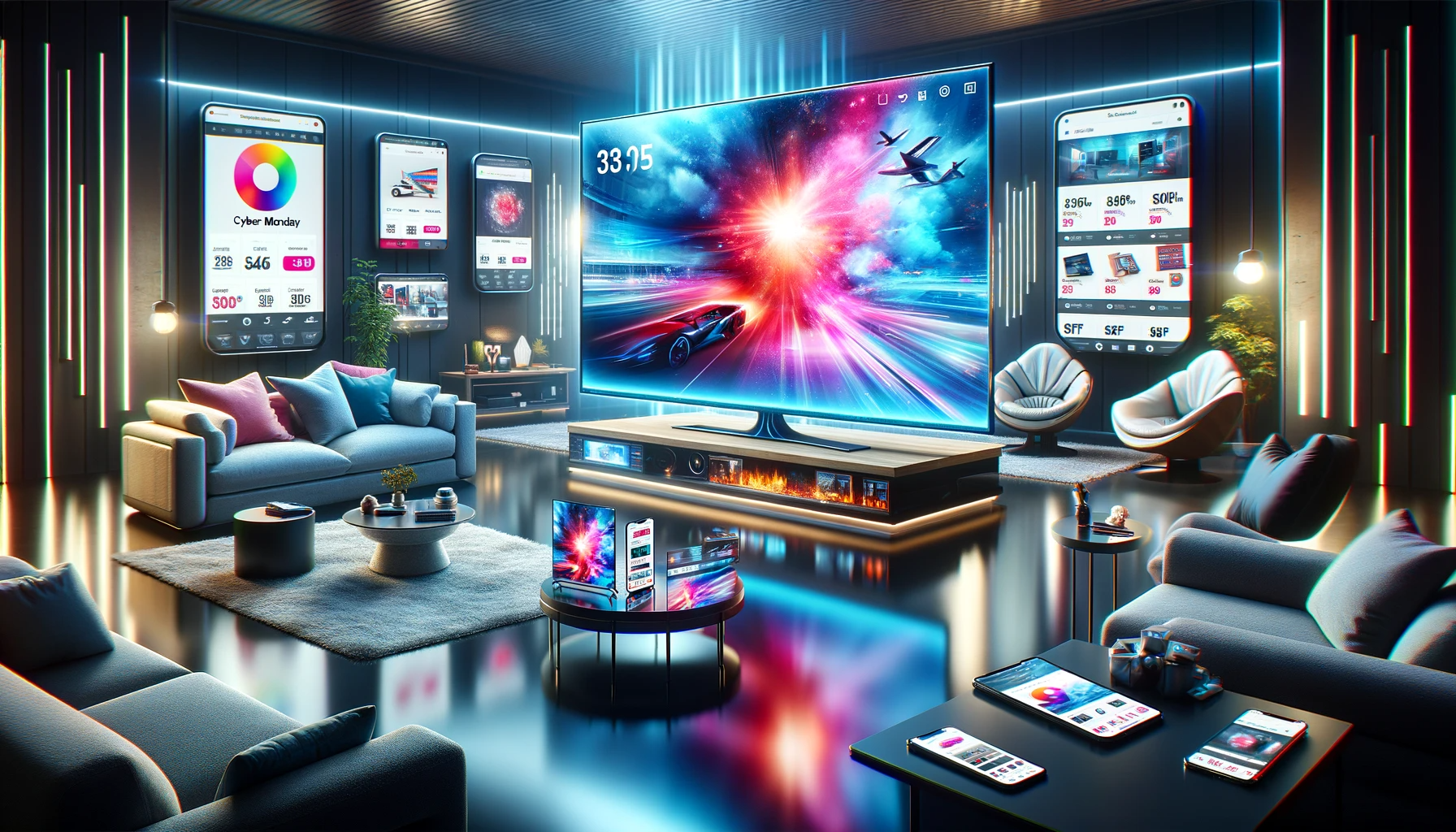 Cyber Monday stands out as a beacon of savings in the yearly shopping calendar, especially for those eyeing the latest televisions. This day, following the Thanksgiving weekend, is synonymous with exceptional online deals, and TVs are often at the forefront of these offers. In 2023, Cyber Monday TV deals promise to bring a range of discounts and promotions that cater to every viewer, whether you're a movie buff, a sports fan, or just looking for an upgrade to your home entertainment system.
The significance of TVs in Cyber Monday sales cannot be overstated. From high-resolution 4K TVs to feature-packed smart TVs, this is the time when retailers slash prices, making it an ideal opportunity to snag that model you've been dreaming about all year. Understanding the deals, the types of TVs available, and the best strategies for shopping will help you navigate this event successfully.
In this article, we'll guide you through everything you need to know about Cyber Monday TV deals in 2023. We'll explore the different types of TVs on offer, the top brands to watch out for, and how these deals compare to other sales events. Plus, we'll provide essential tips to ensure you get the best value for your purchase. So, whether you're a first-time buyer or looking to upgrade, read on to make the most of the Cyber Monday TV deals this year.
Understanding Different Types of TVs on Sale
Overview of TV Types (4K, Smart TVs, OLED)
4K TVs: These televisions, also known as Ultra HD TVs, offer four times the resolution of standard 1080p HD TVs. Ideal for movie enthusiasts and gamers, 4K TVs provide sharper images, richer colors, and a more immersive viewing experience. During Cyber Monday 2023, look out for deals on various 4K models, from entry-level to high-end.
Smart TVs: Smart TVs are more than just televisions; they're multimedia centers. Equipped with internet connectivity, they allow you to stream content directly, browse the web, and even use voice commands. This Cyber Monday, expect discounts on a wide range of smart TVs, featuring various operating systems like Android, Roku, and WebOS.
OLED TVs: Standing for Organic Light-Emitting Diode, OLED TVs offer some of the best picture quality available. They are known for their deep blacks, incredible contrast ratios, and wide viewing angles. These TVs are usually on the higher end of the price spectrum, but Cyber Monday could be your chance to get them at a more affordable rate.
What to Look for in Each Type
When shopping for a 4K TV, pay attention to the screen size, HDR compatibility, and refresh rates – especially if you're into gaming. For Smart TVs, consider the user interface, app availability, and whether it integrates well with your other smart home devices. If opting for an OLED TV, look for models with high color accuracy and low input lag, particularly important for movie fans and gamers.
With these pointers in mind, Cyber Monday 2023 presents an excellent opportunity to find a TV that not only meets your entertainment needs but also fits your budget. In the next section, we'll explore the major brands participating in Cyber Monday and the expected deals from each.

Top Brands and Their Offers
Cyber Monday 2023 is expected to see a variety of television brands offering significant discounts. Here's a look at some of the major players and what you might expect from them:
Major Brands Participating in Cyber Monday
Samsung: Known for its wide range of TVs, including the popular QLED models, Samsung is a brand that often offers substantial discounts during Cyber Monday. Expect deals across their lineup, from budget-friendly models to their high-end, feature-rich TVs.
LG: LG, famous for its pioneering OLED TVs, usually participates with attractive price cuts. Their OLED models, renowned for exceptional picture quality, as well as their LED TVs, are likely to see significant markdowns.
Sony: Sony's reputation for producing TVs with excellent picture and sound quality makes it a sought-after brand during sales events. Look for discounts on their Bravia series, including both OLED and LED models.
VIZIO: Known for offering great value, VIZIO could be your go-to brand if you're looking for affordable yet feature-packed TVs. Their SmartCast TVs, which come with built-in streaming and smart home capabilities, are expected to be part of the Cyber Monday deals.
TCL: TCL has gained popularity for providing high-quality TVs at competitive prices. Their Roku-integrated Smart TVs are especially popular and are likely to be heavily discounted during Cyber Monday.
Expected Deals from Each Brand
While specific deals will only be confirmed closer to the date, based on previous years, you can anticipate price reductions ranging from 15% to 40% on various models. High-end TVs, especially OLEDs, might see more modest discounts but still offer significant savings compared to their regular prices.
It's also worth watching for bundle deals, where you might get additional items like soundbars or extended warranties at reduced rates or even included with the TV purchase.
Remember, each brand has its strengths, so consider what's most important to you — be it picture quality, smart features, or price — when deciding which deal to go for.

Comparing Cyber Monday Deals with Other Sales Events
When it comes to shopping for TVs, it's crucial to understand how Cyber Monday deals stack up against other major sales events. This can help you decide whether to wait for Cyber Monday or grab a deal earlier in the year.
Cyber Monday vs. Black Friday
Timing: Black Friday occurs just a few days before Cyber Monday. While Black Friday is traditionally focused on in-store deals, Cyber Monday is known for its online offers.
Deals: Both days might offer similar discounts, but some retailers save their best online deals for Cyber Monday. It's common to find exclusive online deals or additional discounts on Cyber Monday, especially on tech items like TVs.
Stock: One advantage of waiting for Cyber Monday is the potential for retailers to offer fresh deals on new stock, especially if Black Friday sales were strong.
Year-Round Deals vs. Cyber Monday Specials
Frequency of Deals: While you can find TV deals throughout the year during clearance sales or minor shopping holidays, Cyber Monday is known for aggregating many deals in one place.
Depth of Discounts: Cyber Monday often sees deeper discounts, especially for the latest models. Year-round deals might be more focused on clearing out older or less popular models.
Convenience: Shopping during Cyber Monday means accessing a wide array of deals from different retailers at once, which can be more convenient than hunting for individual deals throughout the year.
Overall, Cyber Monday is a prime time for TV deals, combining the convenience of online shopping with some of the year's best prices. However, if you find an irresistible deal at another time, don't hesitate – a good deal is always worth considering, regardless of the season.
Tips for Shopping Smart on Cyber Monday
To make the most of Cyber Monday TV deals in 2023, it's essential to shop with a strategy. Here are some tips to help you navigate the sales and make smart purchasing decisions:
How to Prepare for Cyber Monday
Research in Advance: Start by identifying the type of TV you want, including size, features, and any specific models you're interested in. Check reviews and ratings to shortlist your preferences.
Set a Budget: Decide how much you're willing to spend. This helps narrow down your options and prevents overspending.
Bookmark Retailer Websites: Save the websites of major retailers and brands you're interested in. Check them regularly for early deals or announcements about Cyber Monday specials.
Sign Up for Newsletters: Many retailers send out exclusive deals to their email subscribers. Sign up in advance to receive these offers.
Follow Social Media: Brands and retailers often announce special deals on their social media platforms. Follow them to stay updated.
Avoiding Common Pitfalls
Don't Get Swayed by Flashy Deals: Just because a TV has a big discount doesn't mean it's the right choice for you. Stick to your pre-decided preferences and budget.
Check the Return Policy: Ensure you understand the return policy for your purchase, especially for online buys. This is crucial if the product doesn't meet your expectations.
Beware of Unknown Brands: While lesser-known brands can offer great deals, ensure they have good reviews and reliable customer service.
Compare Prices: Use price comparison tools to ensure you're getting the best deal. Sometimes, what looks like a great Cyber Monday deal might be matched or beaten by another retailer.
Watch Out for Additional Costs: Be mindful of extra costs like shipping or extended warranties. These can add up and affect the overall value of the deal.
By following these tips, you can navigate Cyber Monday sales more effectively, ensuring you get the best possible deal on a TV that meets your needs and preferences.
Cyber Monday 2023 is poised to offer a wealth of opportunities for those seeking to buy a new TV. With a variety of types, brands, and models on sale, there's something for every preference and budget. Remember, the key to making the most of these deals lies in preparation and informed decision-making. Research your options, set a budget, and stay alert for the best deals.
Whether you're upgrading to a 4K TV for a more immersive viewing experience, seeking the advanced features of a smart TV, or eyeing the unparalleled picture quality of OLED TVs, Cyber Monday is an excellent time to make your purchase. Keep in mind the tips shared, compare deals, and be ready to act quickly when you find the right offer.
Happy shopping, and may you find the perfect TV to enjoy your favorite shows, movies, and games in the best quality possible!
---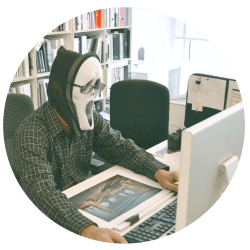 Editors
An amalgamation of the roundup writers into a singular roundup-creating organism of questionable biological validity. From many, one. (One idiot.) Come for the convenient consolidation of deals, stay for the rapid descent into absolute nonsense.
DealNews may be compensated by companies mentioned in this article. Please note that, although prices sometimes fluctuate or expire unexpectedly, all products and deals mentioned in this feature were available at the lowest total price we could find at the time of publication (unless otherwise specified).