Should You Use Carvana Prices to Negotiate at a Dealership?
When trying to get the best price, you should use all the tools you can.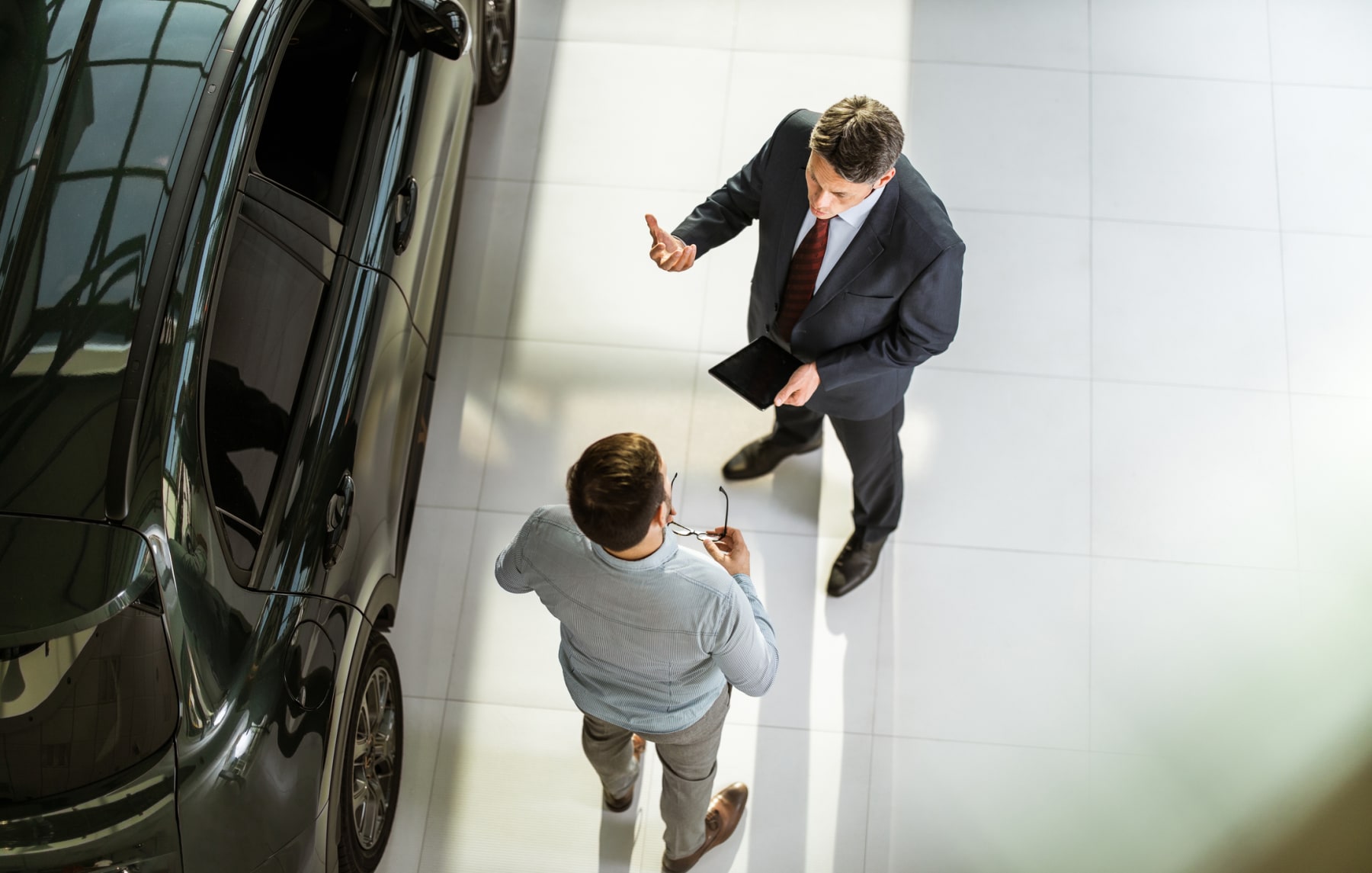 The end of the year is a great time to get a deal on a car, as dealerships are trying to clear out older inventory. But this year, the car marketplace — including used — is experiencing wild inflation due to a shortage of the microchips needed to produce new cars. With inventory selling out, getting a deal is more difficult than usual. That means you may want to consider every tool in the car-buying toolbox, including negotiation.
Everyone knows that the best leverage in a negotiation is the ability to walk away, especially when you have a viable alternative. So, what if you went into a car dealership armed with a receipt for a car, and asked them to make you a better offer?
That's exactly what I did last year when I purchased a used car with the online retailer Carvana, then went in person to a nearby dealership selling an almost identical model. Read on to find out what happened in this Carvana vs. dealership situation.
Can You Use Carvana Prices to Negotiate?
First Attempt at Carvana Was Smooth Sailing (At First)
My buying experience with Carvana was mixed overall. The site's interface was clean and intuitive, and I found a decent available stock of vehicles. There's little to no risk in clicking "buy" on a car on Carvana. The money doesn't immediately leave your account, and you can cancel anytime before the car is delivered, with no penalty. You also have a 7-day period after delivery when you can return or exchange the vehicle. However, it's important to note that the site does limit exchanges.
SEE ALSO: 4 Reasons to Use Fix-a-Flat to Repair a Tire (And 6 Reasons Not To!)
Carvana also seems to have a forgiving trade-in policy. Basically, if your car turns on and the mileage is accurate, they give you the price quoted online. At an in-person dealership, salespeople may try to haggle your trade-in value down based on inspection.
In November 2020, I purchased a 2018 Subaru Impreza 5-door on Carvana for a surprisingly low $14,000. With my trade-in, I'd be getting a vehicle valued at $17,000 for just $11,500 cash.
But over the next month, minor paperwork issues kept threatening to derail my reservation. It would always take hours on hold to reach a Carvana representative and clear up the problem.
Then, on the night before my scheduled delivery, Carvana postponed. They blamed it on the third-party lot holding the car. This would happen twice more over the next two weeks.
Finally, a representative admitted my car wouldn't start. She offered me $100 off the price. Not surprisingly, I declined and canceled my purchase.
Even In-Person Lots Have Online Listings Now
I admitted defeat and headed to some car lots to shop the analog way. But every lot I visited puts their used inventory online now, including a price — at least a starting cost. The listings I saw were real, not a bait and switch. The salespeople I spoke with weren't solicitous or pushy; rather, they simply told me to look at the listings online and come back when I was serious.
Every lot I visited puts their used inventory online now, including a starting price.
I found what I considered an almost-perfect online listing for a used Subaru Impreza at a nearby lot, and decided to buy it the next day. That's when it occurred to me to try to use a Carvana purchase as leverage. So, I logged on to Carvana and found a 2018 Subaru Impreza with 20,000 miles for $17,500. This was above the Kelley Blue Book value, but still within range. Amazingly, my current car's trade-in value had gone up by $1,500, so the Impreza would cost me $13,500 cash.
My selection was also perfect for comparison purposes, because the car on the lot was nearly identical in make, model, and mileage.
Carvana vs. Dealership: Using an Online Purchase for Leverage
At the dealership the next day, I test drove the vehicle, then sat down with a salesperson. He wrote down the very reasonable price that had attracted me to the car in the first place, then added tax and title. Then one fee... and then another, and another. By the time he was done, the car was going to cost me almost $23,000 — which is pretty far from the initial price of $17,500.
SEE ALSO: 6 Things That Will Be Cheaper in 2022
So I dropped the nuclear option, and told him about my Carvana purchase. The salesman's eyes glazed over, and he went to get his manager. The manager joined us and, to my surprise, immediately admitted he couldn't match the price.
One Final Attempt by the Dealership
The manager tried one last tactic. He showed me a few recent-model Imprezas he could let me have for prices closer to or even lower than what I'd requested. But I noticed large manufacturer stickers on the vehicles clearly saying "NOT FOR SALE."
The manager said that the cars were returned leases on their way back to the manufacturer, but if I were interested, he could claim one. It was plausible, and if you're looking to leverage Carvana for a better in-person deal, this might be the route for you. But ultimately, it sounded like he was trying to sell me a car that wasn't (yet) his to sell, and one that hadn't had any parts or labor put into it after being returned. So I passed on the offer.
Carvana at Last
Unlike my first attempt, my second Carvana purchase went seamlessly. A big tow truck showed up in front of my house right on time (just like in the commercials). The car was what had been represented and drove fine. Furthermore, the agent easily accepted my trade-in. The value was already deducted from the price of the new vehicle.
If you're looking to leverage Carvana for a better in-person deal, you may be able to buy a returned lease for less.
I took my Carvana purchase to the local Subaru dealership for a prepurchase inspection and got the thumbs up. Almost a year on, the vehicle is still working great, with no issues.
So should you use Carvana prices to negotiate? My Carvana purchase did provide me additional leverage at an in-person dealership. It pushed the sales staff to get creative and offer me substantially better prices. But in the end, Carvana was still the better deal in my situation. Try it yourself: as the saying goes, your mileage may vary.
---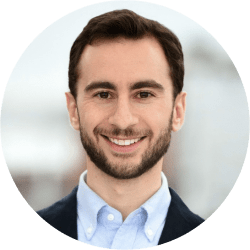 DealNews Contributing Writer
Ben was Features Editor at DealNews from 2014 to 2017, when his shopping insights were highlighted by Good Morning America, Reuters, the Washington Post, and more. Though no longer in consumer news, Ben still loves getting a great deal (and writing about it!).
DealNews may be compensated by companies mentioned in this article. Please note that, although prices sometimes fluctuate or expire unexpectedly, all products and deals mentioned in this feature were available at the lowest total price we could find at the time of publication (unless otherwise specified).