This year's Presidents' Day promotions are in full swing, and we've rounded up five of the best sales for your convenience. That includes a coupon that works across a whole range of eBay storefronts, savings on all your TV and computer needs at Dell, and sales from Sam's Club and Walmart so noteworthy, they called them "Events".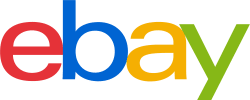 eBay Presidents' Day Coupon
Store: eBay
Discount: Extra 15% off EXPIRED $25 via code "JPRESDAY"
Shipping: Free shipping
Expiration: February 19

The best part of an eBay coupon is that it's actually like a coupon to a whole handful of you favorite stores. Coupon code "JPRESDAY" saves you extra at storefronts like adidas, Dyson, Hanes, Samsonite, and many more.

Fun presidential fact: The eBay of Pigs was a famous incident where JFK accidentally sent an online order of juicy pork cutlets to Cuba instead of Camp David.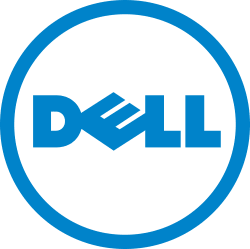 Dell Home Presidents Day Sale
Store: Dell Home
Discount: New doorbusters daily at 11am ET
Shipping: Free shipping
Expiration: February 17

Whether its TVs from the biggest brands brandishing the biggest gift cards, or discounts on hulking Alienware gaming computers that could heat your home for the winter, this Presidents' Day sale has it all. Our pick of the lots is the LG 86UM8070PUA, which comes with a $300 Dell gift card, and at $1,997 saves you $200 over buying it elsewhere.

Fun presidential fact: Along with its Dell Home, Dell Small Business, and Dell Refurbished storefronts, there's also a secret White House-only storefront, codenamed Dell Ano Roosevelt.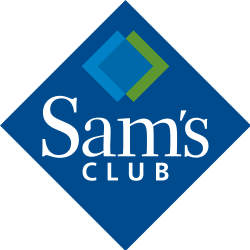 Sam's Club Presidents' Day Event
Store: Sam's Club
Discount: And how!
Expiration: February 18

Don't worry if you're not a Sam's Club member, you're not shut out of this sale. But, you will pay an extra 10% surcharge on everything you buy, so the real secret to this sale is paying the $45 for a membership, then making that back in savings both in this sale, and over the next year. You can immediately blow right by that goal by saving $555 on this luxurious Lifesmart LS700DX 90-Jet 7-Person Spa. It's an extravagant $3,499, butyou won't care once the jets get going.

Fun presidential fact: Uncle Sam, according to a popular but likely-untrue legend, was based on real-life meatpack Samuel Wilson. We don't know if he owned or belonged to any clubs, but it's plausible enough for us to claim we sticked this landing.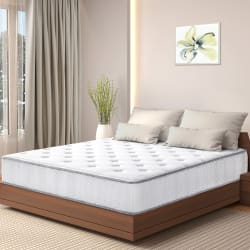 Walmart Presidents' Day Mattress Event
Store: Walmart
Discount: up to 30% off EXPIRED
Shipping: In-store pickup, or free shipping w/ $35
Expiration: February 16

Readers, take note: other stores may have mattress sales, mattress discounts, even mattress clearances. But Walmart? Walmart has a Mattress Event. A semantic distinction that perhaps vanishes in practice, but it means low prices, so what's the harm in playing along. Per example, this Linenspa Dreamer 8" mattress starts at just $84, saving you anywhere from $31 to $64.

Fun presidential fact: Abraham Lincoln's most famous speech came to him while he lay sleeping on the Gettysburg Mattress.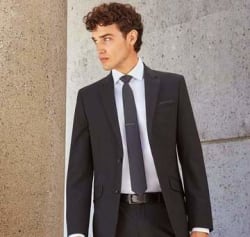 Perry Ellis Presidents' Day Sale
Store: Perry Ellis
Discount: Extra 40% off EXPIRED
Shipping: $5 s&h, or free shipping w/ $50
Expiration: February 19

If you want discounts on suits, shirts, shoes, and watches stylish enough to make you look a little more presidential, this Perry Ellis sale is the way to go. For the more casual among you, who prefer a Nathan Drake-esque air, the site even has an entire section dedicated to "The Untucked Shirt", which sounds like a really bad Edgar Allen Poe short story.

Fun presidential fact: Seven U.S. presidents have been awarded the Ellis Island Medal of Honor, yet to date, none have been awarded the Perry Ellis Untucked Shirt of Honor, and frankly, this is a disgrace.