Bring the gym home to you with our roundup of the best fitness deals of the last week. They include two treadmills, one high-end model that saves you over $500, and one budget-friendly option that costs just a hair over $130.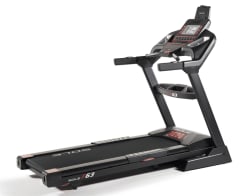 Sole Fitness Sole F63 Treadmill
Store: Sole Treadmills
Price:

$999.99


Shipping:

Free shipping


Lowest By: $505

There are three kinds of people in this world. The first is our Shift Manager and General Content Hero, formerly of these fair roundup isles, Donna Doyle, who bought a treadmill as a post-midnight lockdown impulse buy. The second, and far less worthy, is more like me, who immediately reclassifies "treadmill" as "dreadmill". The third is probably you: somewhere in between the two, waiting to be convinced that a home treadmill is the way forward. This might be the deal that does it – you're saving over $500 here. The F63 features a 3HP motor, 15 levels of incline, heavy-duty steel construction, Bluetooth speakers, USB port, and LCD screen.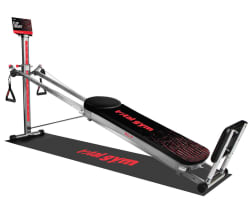 Total Gym XL7 Home Gym
Store: Sam's Club
Price:

$299.98

for members
Shipping:

Free shipping


Lowest By: $100

This all-in-one home gym solution promises over 60 different exercises, including cardio, stretching, and weight training. It includes attachments like dip bars, wing attachments, ab crunch boards, and press-up bars, as well as two workout DVDs to see you through the whole ordeal. Keep in mind that non-members pay a $30 surcharge. (and for the $15 that's in it, might prefer to just opt for a $45 membership?)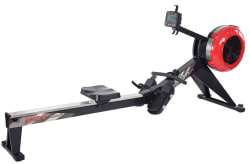 Stamina X AMRAP Rowing Machine w/ Heart Rate Monitor
Store: Sam's Club
Price: $499 EXPIRED
Shipping: Free shipping
Lowest By: $500
Expiration: July 30

Did you hear about the person who overspent on a rowing machine by $500? They felt oar-ible about it.

That could never be accused of being an intelligent joke, but this is an intelligent rowing machine. To me, that sounds like when the singularity hits, this monster will rise up on its front legs and claim the supremacy over humankind it so richly deserves. Instead, it just means it adapts to your workout speed. It features adjustable footplates, a molded seat, 300-lb. weight capacity, chest strap, steel monorail, adjustable damper, workout monitor, and chest strap heart rate transmitter.

In this case, non-members pay a $49.90 surcharge, so you should definitely go for a $45 membership instead.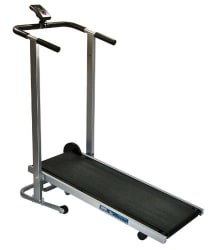 Phoenix Easy Up Manual Treadmill
Store: OJ Commerce
Price: $131.32 via code "SAVE5" EXPIRED
Shipping: Free shipping
Lowest By: $7
Expiration: August 25

If you do have a hankering for a home treadmill, but not the $1,000 price tag we saw above, you can opt for this Phoenix model, which drops to an extremely reasonable $131 thanks to the coupon code "SAVE5". It folds up for easy upright storage, tracks speed, distance, time, and calories, and features a 250-lb. weight limit, heavy duty weighted flywheel, 41.5" x 13.5" belt, and single button display. It measures 46" x 21" x 50".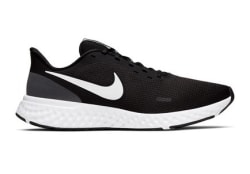 Nike Flash Sale
Store: Nordstrom Rack
Discount: Up to 76% off EXPIRED
Shipping: $7.95 s&h, or free shipping w/ $100
Expiration: August 9

As good value as all of the above deals are, you'll only get their true worth if you're wearing the right gear while working out. I don't care how comfortable your jeans are, you really shouldn't be doing weight training in them. This Nike apparel, on the other hand, is designed for exactly these workouts (but conversely, you probably shouldn't wear track pants to an important board meeting, unless they're suitably hidden over Zoom, or if you're an evil billionaire who'd fire anyone who so much as glanced askew at your sweatpants arrogant tick-mark) . Anyway. Prices in the cart! Because nothing's ever as easy as it should be.