Spring weather has us excited for a new season of outdoor activities, so we've found a bunch of essentials at low prices and sorted the best camping deals from the rest here. It includes an all-time low on a portable toilet and free emergency food sample.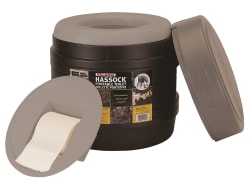 Reliance Hassock Portable Toilet
Store: Walmart
Price: $24.99 EXPIRED
Shipping: In-store pickup, or $5.99 s&h
Lowest By: $9
Expiration: April 6

It might not be the top priority for fair-weather campers, but seasoned adventurers should consider shelling out the $24.99 on this discounted luxury item. Pick it up in-store at Walmart (or ship it from Amazon), and this portable toilet will be yours at a significant $9 price low. It features a removable inner bucket, inner splash cover, and a toilet paper holder.



Top Tent Deal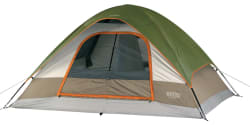 Wenzel Pine Ridge 5-Person Dome Camping Tent
Store: Walmart
Price: $49 EXPIRED
Shipping: Free shipping
Lowest By: $34
Expiration: April 28

Over 50% of the Amazon reviews for the Wenzel Pine Ridge tent are 5-star, and it comes further recommended by us for its low price. The 2-room model has fallen by $34 and remains at the all-time low we saw during last winter (when prices are traditionally lower.) It measures 10x8-foot.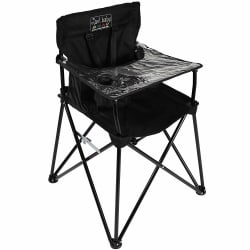 ciao! baby Portable Camping High Chair
Store: Amazon
Price: $47.99 EXPIRED
Shipping: Free shipping
Lowest By: $12
Expiration: March 30

If you're brave enough to bring baby along for the ride, you can make life a little easier for you both with this portable high chair. It's only available for one day, so make sure you snap the piece up quickly while it's selling at a $12 price low. It comes with a tray and measures 23" x 23" x 32".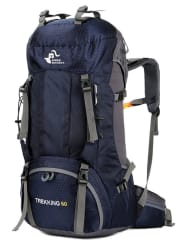 Free Knight 60L Backpack
Store: eBay
Price: $24.49 EXPIRED
Shipping: Free shipping
Lowest By: $10
Expiration: April 18

You'll be hard-pressed to find any 60-liter backpack elsewhere as cheap as this Free Knight model. In fact it's $10 less than any similar one we could find of this size. It features a rain cover, elastic straps and belts, and a water-resistant construction.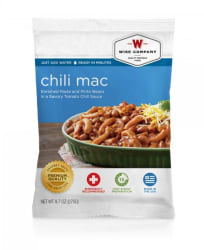 Wise Company Emergency Food Sample
Store: DealNews
Price:

free


Shipping:

Free shipping


Lowest By: $2

Stocking up on emergency food packs is a great way to cut down the weight in your backpack while traveling, and you can try it out for free today thanks to this sample offer from the Wise Company. You'll save a tidy $2 on a random 69g pouch.

Note: If you submit a request for a sample and do not purchase anything, a Wise Company representative will contact you by phone or email for verification before the sample can be shipped.