How to Buy Workout Clothes
From running shoes to leggings, there's a lot to think about when buying new fitness apparel. Here's everything you'll need to consider.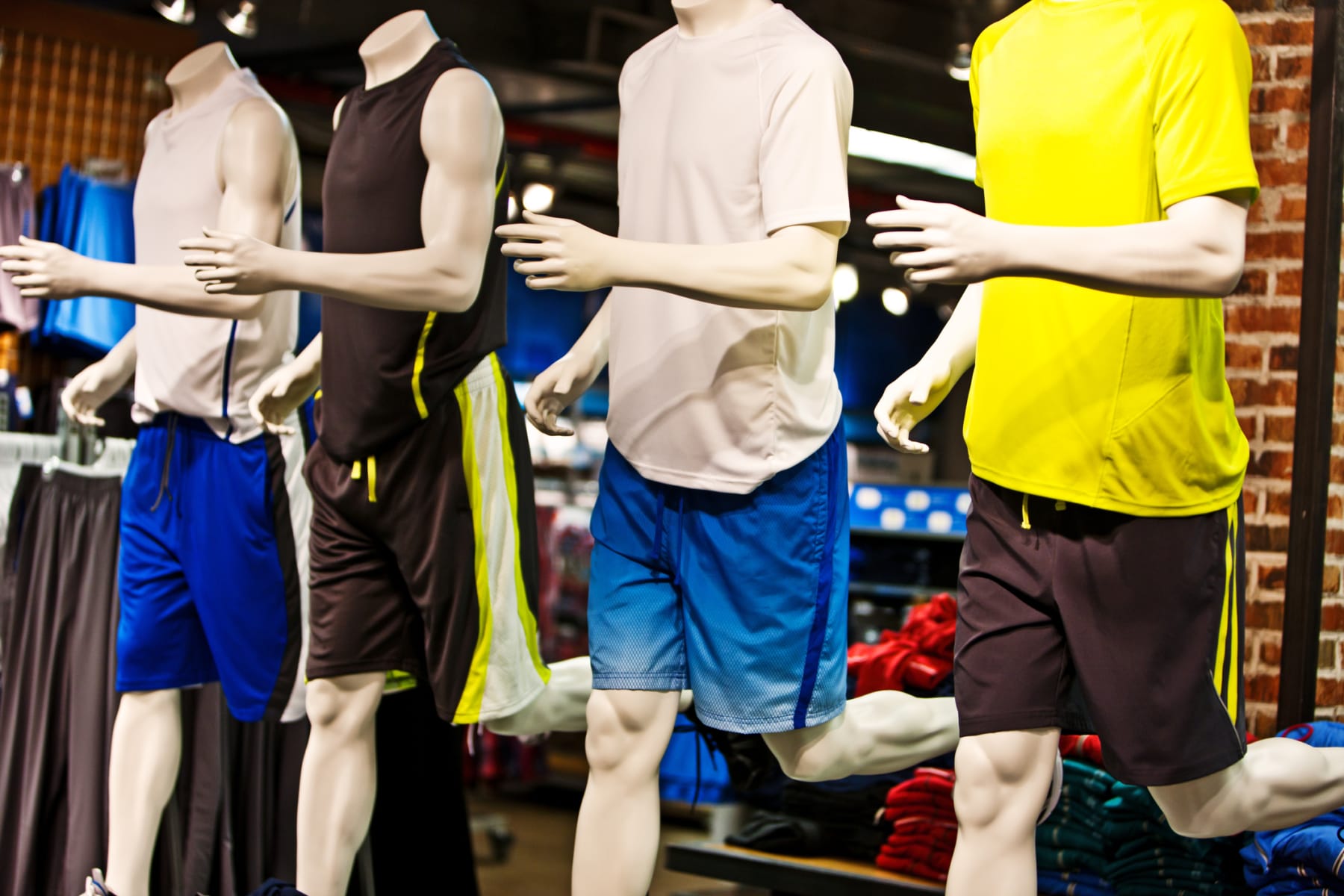 People make New Year's promises to get healthier every January. Recently, exercising more topped the resolution list, according to a NPR/PBS NewsHour/Marist Poll. If you want to be successful with this year's fitness goals, research has shown that dressing for the part can actually help.
Even if you haven't gone to the gym in years and your idea of fitness gear comes from Olivia Newton-John's "Physical" video, don't worry. We're offering a comprehensive guide to buying workout clothes, from finding the right fit to the right look. And if you need a place to wear those new clothes, check out our guide to scoring cheap gym memberships.
Dress for Success at the Gym
Researchers at Northwestern University coined the term "enclothed cognition" in a study that found clothing with symbolic meaning can affect the wearer. Research subjects who wore white lab coats associated with doctors paid increased attention to tasks — something physicians are known to do. So, by that logic, wearing clothes associated with exercise could make you more likely to work out.
Wearing clothes associated with exercise could make you more likely to work out.
One possible takeaway from the enclothed cognition study is buying expensive activewear is the key to success, but that's not always the case. While $345 leggings can certainly be motivating, the price doesn't necessarily matter.
"You can buy something for $5 or $10 at Walmart," for example, says Dawnn Karen, a fashion psychologist. "And just based off of the aesthetics of it — the touch, the feel of the fabric, based on how it looks visually and how you feel in it internally, it could really be motivating for you."
Know When to Splurge on Sportswear
Certain items, however, are worth spending a little more on. "You should try to save money, but not at the expense of all else," says Andrew Schrage, co-owner of the personal finance site Money Crashers. "Quality and durability are also both important factors."
For instance, both finance and fitness experts agree that quality shoes that fit well are important for comfort and safety. "For things like shoes and socks, definitely spend, especially if running is a part of your regimen," Schrage says. "You want something that will stand up to the test of time."
SEE ALSO: 11 Ways to Get Cheap Gym Memberships in 2020
Katherine and Kimberly Corp, co-owners of Pilates on Fifth in New York City and creators of Big Piano Fitness, recommend investing in quality form-fitting workout pants. "The higher the quality of leggings, the better the tensile stretch of the fabric," Katherine Corp says. "Thus, for activities that involve larger movements of the joints, such as cycling, Pilates, yoga, squats, etc., you will be more comfortable — and more covered — in higher-quality leggings." (Though price doesn't always mean you're covered — remember the see-through yoga pants scandal of 2013?)
When it comes to cutting costs, Schrage says, "For things like T-shirts and shorts, you should probably save. Those items will generally break down over time regardless of the quality, and generally aren't too expensive to begin with."
When it doubt, do your homework. "This is where online research and even talking to friends and family becomes important," Schrage says. "There are instances where the more expensive make sense, but in other cases, you're simply paying extra money for a name brand. Do the homework and decide for yourself."
Where to Buy Workout Clothes
Plenty of places have name-brand gear that won't break the bank. Stores like T.J.Maxx and Marshalls, for instance, sell branded activewear at discounted prices. "Many discount stores now have fitness sections," Katherine Corp says.
Save on your favorite athletic brands by following them on social media. You'll get a heads up on sales and freebies.
Schrage suggests checking out the clearance sections at stores like Academy Sports & Outdoors or Dick's Sporting Goods. "Just because they deem something for the clearance rack doesn't mean it won't work for you." For online clearance, Athleta often shows up on the lists of fitness experts.
To stretch your dollar even further, Schrage says, "Make sure you sign up for the rewards program at your preferred retailer as well." Also sign up for email lists and follow your favorite brands on social media for information about sales, events, freebies, and contests.
Some of the best deals on workout clothes and shoes tend to arrive in May, when retailers are looking to shed inventory. Throughout the year, keep in mind when seasonal activities might be wrapping up. "Most of the seasons end with running and outdoor activities," Schrage says.
What to Wear for Different Workouts
If you're nervous about heading back to the gym after a long absence, you might fear workout mishaps — think pants falling down mid-jog or clothing becoming suddenly see-through once you work up a sweat. These can all be avoided with a little bit of planning. Buying workout-specific clothing isn't always necessary — and can get pricey — but there are some guidelines to keep in mind.
Running
Moisture-wicking tops and pants can make your run — or any sweat-heavy activity — more comfortable. To avoid injury, it's essential to find the right fit of running shoes. Some running experts argue that good running socks are as important as good running shoes, and help you avoid blisters and improve comfort.
SEE ALSO: 8 Smart Ways to Save on Exercise Equipment
The good news is that running apparel doesn't have to be expensive; you may even be able to gear up for less than $100. You don't want your resolutions to fizzle out within the first block of your run, so if you're running outside, make sure to layer up; there are plenty of options to keep you comfortable in rain, cold, and heat.
Cycling
For cycling, form-fitting pants that won't snag on the bike are often recommended.
Yoga, Pilates, and Barre
Remember that in yoga, Pilates, and barre, you'll be stretching and bending. "Yoga and Pilates require a bit more form-fitted apparel, but it doesn't have to be a 'proper' exercise top and leggings," Kimberly Corp says. "We have clients of all shapes and sizes, and many choose a simple T-shirt and simple exercise pants — that aren't leggings — that move with the body."
For a hot yoga class, check to make sure your clothes or cotton T-shirt won't become transparent when you're sweaty. Pilates and barre classes also sometimes require grippy socks.
Buy Gym Clothes You Like
One common mistake people make when buying fitness apparel, Karen says, is "they just pick whatever looks good on a celebrity or the model and the campaign. They don't ask themselves, 'Hey, do I actually like that?'... Everyone's on autopilot. We are picking something because it looks good on someone or it's trending. What about how it looks on you? What about how it makes you feel?"
Don't become discouraged if you don't find clothes you like right away. Pick clothes for your fitness goals and try a wide variety of brands.
The Corps recommend knowing yourself and your fitness goals. "Be honest with yourself regarding how you're going to feel in what you're wearing," Kimberly Corp says. "Will you feel better if you are camouflaged a bit? Or will you be more motivated to work out if you see what you look like now vis-à-vis what you want to look like? In our experience as owners of a Pilates studio for 17 years, most clients are happier when wearing something they look good in now."
Just don't become discouraged if you don't find clothes you like right away. For instance, someone may look good in Lululemon while someone else looks great in Nike, Karen says. "Try different brands before you decide to throw in the towel."
Put the 'Fit' in Fitness Apparel
If you're buying workout clothing online, take measurements and consult the fit charts. Also make sure to read user feedback and comments to find out what other customers say about sizing and how the clothing fits certain body shapes.
If you want to get feedback about what looks good on you, bring a friend shopping with you for opinions — bonus if they can also become a motivational workout buddy.
Selecting a good color can also boost your motivation and mood. Nervous about meeting a new trainer? Wear blue, Karen says. "Blue is a color of trust," she notes. "Blue is a color of authority."
'If you're trying to look slimmer, you can't go wrong with black!... Black is always in style, and always will be!'
Want a boost of confidence when you catch your reflection in the gym mirrors? Try red. "Red is a power color," Karen says.
And if you're fearful and/or excited to start new goals, wearing green can be grounding, she says. "Green would keep you neutral and keep you levelheaded, so you're not too excited and you're not too fearful."
If you're unsure of what color looks good on you, there's always basic black, the Corps note. "If you're trying to look slimmer, you can't go wrong with black!" Katherine Corp says. "Black is always in style, and always will be!"
Remember to Do the Workout
No matter how good you look in your new clothes and how much money you save, you actually have to work out. With the athleisure trend showing no signs of stopping, activewear sales have continually grown in recent years.
But that doesn't mean people are necessarily working out more. "You may say, 'Well, everybody else thinks I'm working out — I know I don't have a little sweat here and there but maybe I dried off at the gym,'" Karen says with a laugh. "So I do think it could make you feel like, 'Oh, I don't need to work out.'"
SEE ALSO: 6 Questions to Ask Before You Buy Headphones
Focus on Yourself
Most people are focused on their workouts and not on you. In fact, the only people looking around might be other nervous newbies.
"Go to the gym and focus only on yourself," Katherine Corp says. "Looking around at others starts the 'comparison trap' and starts you down the spiral of 'I should be wearing that' or 'I wish I looked like that.'... Avoid the herd mentality."
And if you want to rock a headband like Olivia Newton-John, go for it. Just be sure to check out the latest deals on workout clothes for women and men before you do.
Readers, what are your best tips for getting a great deal on activewear? Let us know in the comments below!
---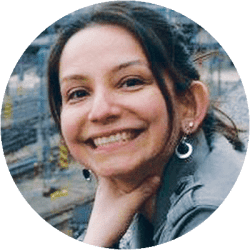 DealNews Contributing Writer
Josie Rubio was a Brooklyn-based freelance editor and writer, who interviewed everyone from Britney Spears to ghost experts during her lengthy journalism career. She visited five continents, and loved to write about travel, food, nutrition, health, gardening... and pretty much everything.

Note: Josie Rubio died on December 3, 2019.
DealNews may be compensated by companies mentioned in this article. Please note that, although prices sometimes fluctuate or expire unexpectedly, all products and deals mentioned in this feature were available at the lowest total price we could find at the time of publication (unless otherwise specified).