What is "Hidden City" Airfare Ticketing and is it Legal?
Lying about your ultimate destination may help you score a better fare, but airlines will penalize you if they catch it.
A 22-year-old programmer named Aktarer Zaman made headlines this week when he was sued by United Airlines and Orbitz over his website Skiplagged, which helps travelers find cheaper fares through the practice of "hidden city" ticketing. According to the complaint, United says the whiz kid "intentionally and maliciously" interfered with airline industry business relationships "by promoting prohibited forms of travel," which they claim could affect departure times and fuel calculations.
But what is this practice, and do the airlines have any right to shut it down?
Use Layovers to Get Cheaper Fares
In their complaint, the companies describe hidden city ticketing like this: "In its simplest form, a passenger purchases a ticket from city A to city B to city C but does not travel beyond city B."
Major airlines often have a "hub" city, and dominate most of the flights into and out of that hub (for example, Delta in Atlanta or American in Dallas), so they can charge more for a flight to that city. So sometimes, it is cheaper to buy a flight to a more competitive airport in a different city with a layover at the hub, and then just stay in the hub city.
In a 2011 article on hidden city ticketing, the New York Times gave this example: "A nonstop one-way ticket from Des Moines to Dallas/Fort Worth is $375 on American Airlines [...] But what happens when you're interested in flying American from Des Moines to Los Angeles, which hosts a more competitive airport? That flight is only about half the price ($186), despite its being more than double the distance. Now, here's the trick: American flights from Des Moines to L.A. have a layover in Dallas. If you want to travel to Dallas, the best way to get a reasonable fare is to book the flight to Los Angeles instead, and simply get off the plane at Dallas."
It's Legal (But Risky)
Short answer: yes, it's legal. But it's also perfectly legal for airlines to penalize you for using this practice.
Almost all airlines forbid hidden city ticketing in their rules, and if they catch you, you might have problems booking with them in the future. Members of frequent flier programs have been known to lose their benefits for doing this.
Passengers skipping a leg of their trip could be a minor logistical headache for airlines, but otherwise, there doesn't seem to be much of a justification for this penalization, other than the fact that it exposes inefficiencies and costs the airlines money.
"Use of hidden-city ticketing can save a lot of money, and airlines aren't in the business of promoting, allowing, or turning a blind eye to practices that can break the system down," Randy Petersen, publisher of InsideFlyer magazine, told Bloomberg.
In an open letter on their website, American Airlines (which is not involved in the lawsuit against Zaman), the company wrote that stating a false departure city is "unethical."
"It is tantamount to switching price tags to obtain a lower price on goods sold at department stores," it states.
An airline invoking ethics when discussing pricing is hilarious, and the analogy is misleading; hidden city ticketing seems more like a store trying to sell apples "50 cents each, or 5 for $3," and customers just buying them individually to avoid this clear contradiction.
How to Do It (Without Getting Caught)
Experts suggest using this practice sparingly to avoid getting caught — no more than a few times a year. Also consider not linking these purchases to your frequent flier rewards programs, which could make it easier for airlines to find and penalize you. (Although missing out on rewards may negate the advantages of using the hidden city ticketing.)
Also be aware that this practice only works on one-way flights. Airlines usually cancel the rest of your itinerary if you miss a leg of your trip, so if you try this with a round-trip fare, you might find yourself stranded.
Finally, hidden city flights must be carry-on luggage only — or else your checked suitcase will end up in your "final" destination, while you stop in the layover city. And if the overhead bins fill up and you're forced to check your carry-on (as happens frequently in this age of high luggage fees), you're out of luck.
What do you think of hidden city ticketing? Have you ever tried it? Let us know in the comments below.
---
Related DealNews Features: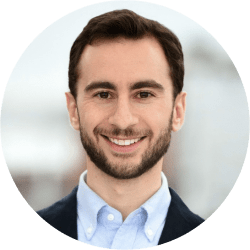 Contributing Writer
Ben was Features Editor at DealNews from 2014 to 2017, when his shopping insights were highlighted by Good Morning America, Reuters, the Washington Post, and more. Though no longer in consumer news, Ben still loves getting a great deal (and writing about it!).
DealNews may be compensated by companies mentioned in this article. Please note that, although prices sometimes fluctuate or expire unexpectedly, all products and deals mentioned in this feature were available at the lowest total price we could find at the time of publication (unless otherwise specified).