5 Ways to Save on Your Next Flight
Opt to travel when things are less busy, whether that's early in the morning, on a Tuesday, or during the off-season.
Snagging a good deal on airfare is becoming a complicated process. Ticket prices fluctuate constantly, while different fare categories and fees can make it difficult to understand exactly what you are — or aren't — getting. Finding a steal on airfare isn't impossible, though. We have five tips to help you get the best buy on your next flight.
Shop Around With a Search Engine
It's no surprise that with airfare, like everything else, you should comparison shop before you hand over your cash. Plenty of sites can help you find the cheapest fare by searching multiple airlines, suggesting less expensive days to travel, and emailing you when prices drop. Here are three of our favorites to get you started:
Google Flights
It automatically pulls up what it considers to be the best flights — typically those with the lowest cost and shortest duration — so you don't wind up with pages of search results.
Hipmunk
By showing results in a chart, Hipmunk lets you easily see when each flight takes off and lands, so you can pick the one that best fits your schedule. Hipmunk also sorts flights by "agony" level, a combination of price, the number of stops, and the travel duration; it's a good way to find a flight that won't make for a miserable start to your trip.
Expedia
This site clearly lists baggage fees to help you see the total cost. Google provides links to baggage fees, and Hipmunk lets you see them if you select the "Baggage" filter, but the prices aren't included with the rest of the flight info. A second cool feature is Expedia's flight rating system. It scores each flight on a 10-point scale, based on duration, aircraft type, and amenities.
SEE ALSO: 8 Things That Will Be MORE Expensive in 2019
Another thing to consider is whether any nearby airports could work for you. For example, if you're flying to Los Angeles, you may think Los Angeles International is your only option, but four other major airports are in the area: Ontario International, John Wayne, Hollywood Burbank, and Long Beach. You may find an alternate airport that's in a better location — and has a better ticket price, too.
The three sites mentioned above let you easily check nearby airports, but won't do it automatically. (Click "nearby airports" in Expedia or the plus sign next to the airport name in Google, or type the name of the city you want to fly out of in the Hipmunk search bar.)
Also consider bundling your flight and hotel purchase for big savings. If you're looking for a hotel anyway, it's worth checking to see if a bundle is your best deal.
Pick the Right Time to Fly
When you leave can have as much of an impact on ticket price as which airline you choose. The general rule of thumb is you'll find cheaper fares during less-busy times of year (or times of week or even times of day). The first thing to do is consider when you're taking your vacation; it's often more expensive to travel during the summer and holidays when everyone else is doing the same.
Traveling in the off-season is usually cheaper — and as a bonus, hotel rates are typically cheaper, too.
However, traveling in the off-season is usually cheaper — and as a bonus, hotel rates are typically cheaper, too. (Though be warned, the off-season is also when hotels and vacation destinations typically do any refurbishing because fewer people are there.) Just remember, what's considered "off-season" varies based on your destination. For example, while summer is a busy season for many tourist destinations, Las Vegas is quieter during that time due to the intense desert heat.
You'll want to pick the right day to travel, too. Again, the goal is to fly when fewer people are traveling, which means you'll benefit from lower fares and fewer crowds. The best days are typically Tuesday, Wednesday, and Saturday (with Thursday being a toss-up). Google Flights, Hipmunk, and Expedia will check for cheaper days to travel — and if your schedule is flexible, it can be well worth shifting your plans a day or two. Less desirable hours of the day can be cheaper as well, like extremely early morning and extremely late evening.
And Pick the Right Time to Book
Airline prices are constantly changing. Sometimes you can score a deal by booking very early — but other times you end up missing out on later sales. Sometimes booking late means you're seriously overpaying — but other times it means snagging a last-minute bargain. These price trends can vary based on the airline and destination, making them tough to keep track of. However, the usual ideal is to book two to three months in advance.
And, while it's not a surefire way to find low fares, many airlines update their pricing in the middle of the week based on what's selling, so booking between Tuesday and Thursday could result in a cheaper flight. (Though a recent CheapAir.com study rejects this notion, stating that average fares bought each day were pretty much the same.)
Know Your Fare Types
Every airline has a selection of different fare categories, from modest economy to lavish first class. But some fare classes aren't quite so obvious. What's the difference between United Airlines' Economy and Basic Economy? The carrier has made waves for its Basic Economy fare, which doesn't let passengers pick seats for free or store a bag in the overhead bin on many flights. It's a restriction that sounds like a cash grab, but United isn't the only airline not including carry-ons in its base fare — Allegiant, Frontier, and Spirit Airlines charge as well.
SEE ALSO: 8 Smart Money Moves to Make While Traveling
For some travelers, these fares could even be a cost savings. If you just bring a bag that fits under your seat or check a bag, you have the option of paying less. But getting a deal requires finding the fare that fits your needs the best.
Know Your Fees
Some airlines lure you in with cheap fares before tacking on fees that make for a very pricey flight. Baggage fees are the best known — often around $30 per checked bag, with additional charges for oversize or overweight bags — but there are plenty of fees that can hurt your pocketbook:
Seat selection: Seats with more legroom or in more desirable locations can cost up to $175.
Carry-on bags: While many airlines still offer one carry-on and one personal item for free, some charge from $10 to $75 for a carry-on, like Allegiant, Frontier, Spirit, and United (depending on fare type). Certain airlines even charge hefty amounts for a bag you decide to check at the gate.
Drinks: Allegiant and Spirit don't even offer water for free.
Snacks and other food: These can vary a lot in price — but are certainly more expensive to buy on the plane than to bring from home or buy at the airport. (American, Delta, JetBlue, and Southwest still offer complimentary snacks, though.)
While some of these fees are avoidable — say, by packing carefully, so you don't need a large carry-on that goes in the overhead bin — if you know you're going to pay a fee, it's often best to pay it in advance. Many airlines offer discounts for paying up front, with higher prices at the check-in desk. You could also investigate different fare classes; if you plan to pay for more legroom, is it cheaper to just book business class instead?
Readers, what are your best tips for saving on flights? Let us know in the comments!
---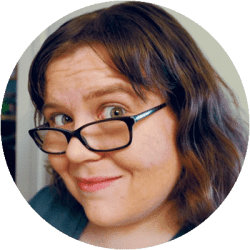 Contributing Writer
Originally working in IT, Elizabeth now writes on tech, gaming, and general consumer issues. Her articles have appeared in USA Today, Time, AOL, PriceGrabber, and more. She has been one of DealNews' most regular contributors since 2013, researching everything from vacuums to renters insurance to help consumers.
DealNews may be compensated by companies mentioned in this article. Please note that, although prices sometimes fluctuate or expire unexpectedly, all products and deals mentioned in this feature were available at the lowest total price we could find at the time of publication (unless otherwise specified).