Throwback to 1997: What Was Popular the Year of Our Birth?
DealNews is turning 20, along with a famous boat movie, a catchy nonsense song, and some adorable virtual pets.
DealNews was founded in 1997, which means we turn 20 this year! Since we were feeling all nostalgic about our early days, we decided to check out what else was popular in 1997. Here's all the popular music, big movies, must-see TV, and fun facts from the year of our birth.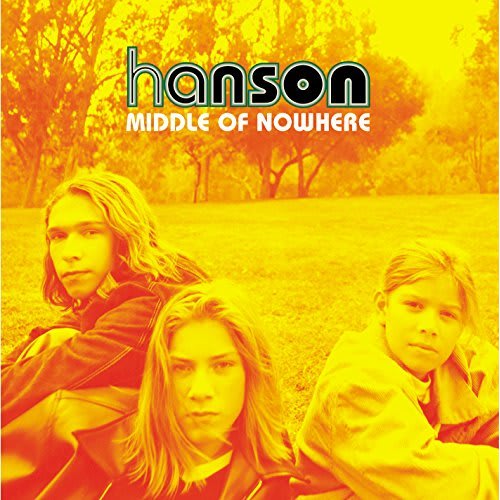 Turn It Up: The Most Popular Music of 1997
Mmmbop, ba duba dop Love 'em or hate 'em, Hanson became a household name in 1997. Despite being active since 1992, they're most well-known for the song "MMMBop," which became a runaway hit in '97. They released their album Middle of Nowhere in May.
Backstreet's back, alright! It was a great year in general for boy bands. The Backstreet Boys released their first US album, Backstreet's Back, in August, while 98 Degrees released the debut album 98° in July.
Come on, Barbie, let's go party. The band Aqua released its album Aquarium in March. It's best known for the annoying earworm "Barbie Girl." Mattel, the maker of Barbie and all her friends, sued MCA Records over this song in 2000. The judge ruled the lawsuit (as well as MCA's countersuit) be dismissed due to parody protection under the First Amendment.
Which Spice Girl are you? The British group known for their girl power, Spice Girls, released their album Spiceworld in November. Immediately, teen girls everywhere staked their claim on an identity, whether it was Scary, Baby, Posh, Ginger, or Sporty.
Nothing's right, I'm torn Natalie Imbruglia brought us the overplayed hit "Torn" on her album Left of the Middle in November.
On... and on Shania Twain released the song "From This Moment On," which became a popular wedding song, on her album Come On Over in November. By 2010, the song hit Time's list of the "Top 10 Overplayed Wedding Songs."
I get knocked down! Anarcho-punk band Chumbawamba released the crazy catchy song "Tubthumping" to massive commercial success, much to their anarcho-punk dismay.
King of the Box Office: The Top 10 Movies of the Year
There were tons of memorable movies released in 1997, but the top 10 (based on box office performance) included everything from dinosaurs to aliens to sinking ships.
1. Titanic had an anything but icy reception when it hit theaters in December.
2. Men in Black Will Smith and Tommy Lee Jones paired up for the first time to face off against aliens in this comedy in July.
3. The Lost World Dinosaurs returned in the second installment of the Jurassic Park franchise, which was released in May.
4. Liar, Liar Jim Carrey learned the value of telling the truth.
5. Air Force One Remember when Harrison Ford was our POTUS? A flight from Russia is hijacked by terrorists in this action thriller, forcing Ford to fight back to save everyone on board.
6. As Good As It Gets Jack Nicholson, Helen Hunt, and Greg Kinnear starred in this romantic comedy, which released in December.
7. Good Will Hunting "How do you like them apples?" Matt Damon and Robin Williams showed off their mentor/mentee relationship in this now-classic drama, which was released in December.
8. My Best Friend's Wedding Julia Roberts and Cameron Diaz competed for Dermot Mulroney's affections in this rom-com in June.
9. Tomorrow Never Dies Pierce Brosnan as 007 took on an insane news tycoon in the 18th James Bond installment.
10. Face/Off John Travolta plays an FBI agent tracking down a domestic terrorist played by Nicolas Cage. The two men literally trade faces. The movie has an overall 92% rating on Rotten Tomatoes. That beats out Titanic!
Other box office favorites that year included Selena, starring a little-known Jennifer Lopez; the first appearance of Austin Powers; The Fifth Element; a slicker-wearing slasher in I Know What You Did Last Summer; and the Spice Girls in Spice World.
Tune in: The Biggest of the Small Screen
In 1997, viewers were really into comedies, whether they were about nothing, a group of friends, or sophisticated Seattleites navigating daily life.
1. Seinfeld kicked off its final season in '97.
2. ER was in its fourth season, which started with the live episode "Ambush." (It was performed twice, once for the east coast, and once for the west coast.)
3. Veronica's Closet, a sitcom starring Kirstie Alley, premiered in the fall of '97. (It would run until 2000.)
4. Friends kicked off its fourth season this year with the episode "The One with the Jellyfish." (It's also one of the times where Ross famously claims he and Rachel were "on a break.")
5. Touched by an Angel began its fourth season with the episode "The Road Home: Part 1."
6. 60 Minutes, the oldest newsmagazine program, was in its 29th year in '97.
7. Union Square was a television sitcom that only ran from September 1997 to January 1998.
8. Frasier was in its fifth season in '97. The 14th episode, "The Ski Lodge" made TV Guide's list of "100 Greatest Episodes."
9. Home Improvement, which chronicles the antics of Tim "The Toolman" Taylor, premiered its second-to-last season with the episode "Quest for Fire."
10. Just Shoot Me! debuted its first season (which was only 6 episodes) in March. It would go on for seven seasons, and end in 2003.
Other major TV series premieres that year included South Park, Daria, Buffy the Vampire Slayer, and Ally McBeal.
Take Note: Stories From 1997
All aboard the Hogwarts Express! Harry Potter and the Philosopher's Stone was published in the UK in June. It wouldn't reach the US until September 1998.
Ay caramba! The Simpsons became the longest-running prime-time animated series in the US with the episode "The Itchy & Scratchy & Poochie Show."
Having a successful 20-year marketing campaign? Priceless. MasterCard launched its now famous "Priceless" campaign in 1997.
Tamagotchis were the most popular toy for Christmas in the US. Many parents were reluctant to entrust their kids with a real animal, but taking care of the little virtual pets was no problem.
Oreo O's cereal was released in 1997, to the delight of classic cookie lovers everywhere. Sadly, only 10 years later it was discontinued everywhere except South Korea.
The Pokemon anime aired for the first time in Japan in April. Later in the year, the episode "Cyber Soldier Porygon" was shown, which was famously said to cause over 600 children to experience seizures and seizure-like symptoms.
Comedian Ellen Degeneres came out as a lesbian to Time Magazine. Her character on her own TV show "Ellen" also came out a few weeks later, in "The Puppy Episode".
Internet giant AOL asked users to cut back on their time online. It noted that the average customer was spending about 32 minutes per day online, more than double the time the previous September. Busy signals were a constant annoyance for the more than 8 million subscribers AOL had. Lawsuits were filed on behalf of subscribers in LA and New York.
Ouch! In a boxing rematch, Mike Tyson bit Evander Holyfield twice, taking out a chunk of his right ear. Although they've buried the hatchet now, this encounter is still referred to as "The Bite Fight" by some.
Tiger Woods, at 21, won the Masters at Augusta National by an amazing 12 shots. This triumph was notable in many ways, including the fact that the Augusta had only been admitting African American members for 6 years when Woods won.
Final Fantasy VII was released for PlayStation. Fun fact: the game is currently being remade.
Bill Clinton was elected for a second presidential term. He would later be impeached in 1998 by the House of Representatives, but acquitted by the Senate.
Tony Blair became the prime minister of the UK, a position he would hold until 2007.
Readers, what do you remember from 1997? Did we leave your favorite pop culture happening out? Sound off in the comments below!
---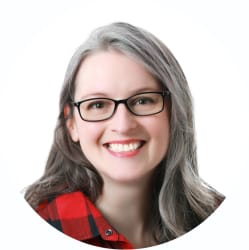 Senior Staff Writer/Consumer Analyst
Julie's work has been featured on CNBC, GoBankingRates, Kiplinger, Marketwatch, Money, The New York Times, Real Simple, US News, WaPo, WSJ, Yahoo!, and more. She's extolled the virtues of DealNews in interviews with Cheddar TV, GMA, various podcasts, and affiliates across the United States, plus one in Canada.
DealNews may be compensated by companies mentioned in this article. Please note that, although prices sometimes fluctuate or expire unexpectedly, all products and deals mentioned in this feature were available at the lowest total price we could find at the time of publication (unless otherwise specified).