11 Essential Things to Know When Buying a Used Car
Do your research, get an inspection, and keep an eye out for red flags.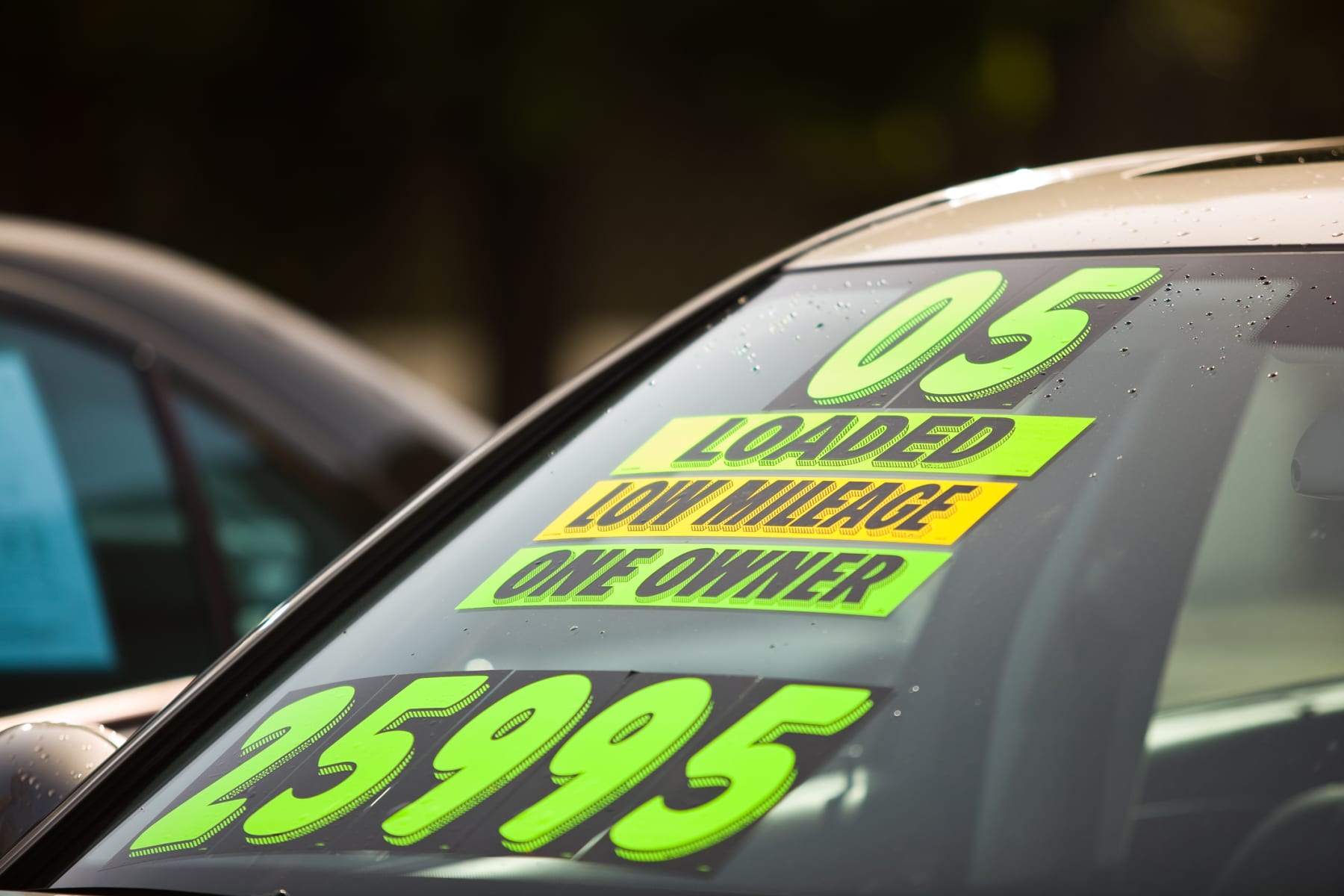 Shopping for a used car can be stressful. Not only is it a big purchase, but you want a good deal on a safe and reliable vehicle that won't require expensive repairs. To help you out, here are 11 car-buying tips you should know before you head to the dealer.
(Note that we've offered tips for buying a used car from an individual. We know some people like to work with a dealership instead, though, and this guide is aimed at those shoppers.)
Research Used Cars and Prices
You can view local available cars in classifieds and through sites like Edmunds and Cars.com, according to Jeff Ostroff, consumer advocate and founder of CarBuyingTips.com.
'Knowing how much the car has sold for [in the] last 30 days on eBay gives you a great haggling advantage because many dealers sell on eBay.'
Edmunds has a True Market Value (TMV) pricing tool that shows you what other people in your area have paid for a car, as well as an app with the TMV tool, car calculators, and other useful tools. To help find a reputable dealership, you can read Edmunds reviews of area dealerships.
Ostroff also recommends visiting eBay to lay the groundwork for later negotiations. "Knowing how much the car has sold for [in the] last 30 days on eBay gives you a great haggling advantage because many dealers sell on eBay, so showing them what other dealers have sold this car for this month means they can't use smoke screens to trick you into a higher price," he says.
Know What Questions to Ask
Before heading to the dealership or contacting someone who is selling a used car, be prepared to ask the right questions. Edmunds offers a helpful used car questionnaire.
Consider Financing
To help determine a price range, Edmunds also has a handy "How Much Car Can I Afford?" calculator that takes into account the cash down payment, possible trade-in value, and how much you may owe on your old car.
However, Ostroff says selling your car yourself can increase your profit and help you avoid potential scams. "They (dealerships) offer you $4,000 to $6,000 below market value for your trade-in," he says. "We suggest selling it yourself to maximize sales proceeds. Combining the two transactions of trade-in and purchase give them more tricks and smoke screens to pull on you."
SEE ALSO: 5 Ways to Save When Buying a Used Car
If you're taking out a loan, keep in mind that banks typically won't give loans for cars that are more than four or five years old, and the APR for used car loans tends to be at least 2% higher.
Ask About Fees
Whether you're buying from a dealership or an individual, make sure to budget for all the necessary costs. "There are certain fees that everyone has to pay when buying a car — things like [sales] tax, registration, documentation fees," says Ron Montoya, senior consumer advice editor at Edmunds, which also has a car-buying fees chart. "Always ask for a breakdown of the fees," Montoya says. "Don't be afraid to ask if you don't recognize a fee."
Don't Forget Car Insurance
Many dealerships require proof of insurance before selling you the car, Montoya notes. When buying a used car from an individual, remember that you'll need to be insured before you drive it.
Run a Vehicle History Report
Once you have the car's vehicle identification number, or VIN, you can run a vehicle history report with companies like CARFAX and AutoCheck. If a dealer or seller is reluctant to provide the VIN number, consider it a red flag.
If a dealer or seller is reluctant to provide the VIN number, consider it a red flag.
While there are visual tip-offs that the car might not be in the best condition — for example, new carpeting might indicate the car was in a flood — a vehicle history report will reveal the car's accident history and whether it has a salvage title (meaning it's been declared a total loss by an insurance company).
The report will also show if the odometer has been rolled back — something that happens a lot. CARFAX reports that almost 200,000 cars are rolled back each year, while the National Highway Traffic Safety Administration estimates that over 450,000 vehicles with false odometer readings are sold each year.
Have the Car Inspected
Even if you ran a vehicle history report, it's still important to have the car inspected by a mechanic to find potential issues, such as leaks, and to determine if the car has been in an unreported accident.
Some companies do mobile checks, where an inspector looks at the car on-site. However, Ostroff recommends an inspection at a shop, where the mechanic can put the car on a lift to look for damage underneath the car.
"Seeing the car from underneath will show any damage that was not repaired," he says. "Body shops often don't fix the parts of the car that you cannot see." Ostroff estimates an inspection costs $50 to $100. While some shoppers skip this step to avoid the cost, it could save you a lot of money in repairs in the long run.
Create a Test Drive Checklist
In addition to the usual things one considers when test driving a new car, such as legroom and visibility, your checklist for a used car test drive will have a few more items. Red flags include problematic noises and even strange smells.
SEE ALSO: How Often Should You Do Car Maintenance?
As with any test drive, look at the car in daylight hours and drive in conditions that mirror those of your day-to-day driving. (For example, consider whether you often drive in stop-and-go traffic, on the highway, or through hilly areas.) Some experts recommend bringing equipment you'll be traveling with often, like car seats, to make sure your items fit.
Be Prepared to Negotiate
When negotiating the price of a used car, your most powerful tool is knowledge, Ostroff says. This includes knowing the number of previous owners, the car's accident history, failed inspections or emissions, and the current condition of the car, as well as the price cars of the same make and model have sold at in the past 30 days.
For those who are uncomfortable with negotiating, consider contacting the internet sales manager first for a price quote. "The internet manager is usually more upfront with pricing than a floor salesperson," Montoya says. This can save time and money, as the internet department's incentives are typically based on volume of sales versus a price-based commission.
Another option for buying a used car with less haggling is to consider a former rental car. According to CarBuyingTips.com, buying directly from the rental company typically involves a set price. "The way to get the best deal is see what the rental company is selling the car for, compare it to recent sales of that car on eBay Motors, and compare it to what the dealers are asking for that same car," Ostroff says.
Get the Car Title
If there's no loan or lien on the used car, then the individual or dealership should have the title. "If the dealer does not have the title, I'm suspicious, and the few times we have heard from users falling into this crack, it's weeks of waiting after empty promises from the dealer that the title is in transit," Ostroff says.
If there's no loan or lien on the used car, then the individual or dealership should have the title.
If you're buying a car from someone who still owes on the car, Ostroff says, "you can tip the odds in your favor by making the check out to their lender to pay off the car, that way the cash does not go to the seller." The lender will then send the title to the seller, who will give you the title.
In the case of electronic titles, CarBuyingTips.com recommends checking with the local DMV to see how to verify ownership and transfer the title. (Also check the ID of the seller to make sure it matches the owner listed on the title.)
Know if the Car Is Covered Under a Warranty
You'll often see the term "certified pre-owned" car, which typically means the car is covered by the manufacturer's warranty. However, some cars are advertised as certified when covered by a third-party warranty.
It's also important to know what the "as is" sign in the car window means. "Virtually all dealers sell the car 'as is,'" Ostroff says. "The law requires the paper to be on the window to let you know legally that they will not cover anything once the car is driven off the lot."
Sometimes, a dealer will promise to make repairs on a car, but if you purchase the car with the "as is" paperwork, then the dealer is not responsible for the repair work promised. "Bottom line is you should assume the deal is 'as is' so always thoroughly check out the car first to ensure it has no problems before you buy it," Ostroff says.
SEE ALSO: Flat Tire? 7 Reasons Not to Repair It With Fix-a-Flat or Slime Tire Sealant
If a car is more than three or four years old, then the car is most likely no longer covered by the manufacturer's warranty, and you may want to consider an extended warranty, Ostroff says.
"Getting an extended warranty is a personal decision," Montoya says. "Some people buy them for peace of mind and others take on repairs as they come. Ask yourself these questions to help with the decision: Have you used warranties in the past? Are you buying a reliable car? Will you stress out over it if you don't get the warranty?"
Navigating a used car sale can be tricky, but always trust your instincts, and don't be afraid to walk away if something doesn't feel right. "You might not get the same exact car if you're buying used, but ultimately there's always another car out there," Montoya says.
Readers, have you successfully bought a used car? Do you have any tips about navigating the process? Share your thoughts in the comments below!
---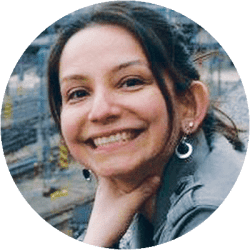 Contributing Writer
Josie Rubio was a Brooklyn-based freelance editor and writer, who interviewed everyone from Britney Spears to ghost experts during her lengthy journalism career. She visited five continents, and loved to write about travel, food, nutrition, health, gardening... and pretty much everything.

Note: Josie Rubio died on December 3, 2019.
DealNews may be compensated by companies mentioned in this article. Please note that, although prices sometimes fluctuate or expire unexpectedly, all products and deals mentioned in this feature were available at the lowest total price we could find at the time of publication (unless otherwise specified).