4 Reasons to Use Fix-a-Flat to Repair a Tire (And 6 Reasons Not To!)
Almost a third of new vehicles don't come with a spare tire, but sealant is only a temporary solution when you have a flat.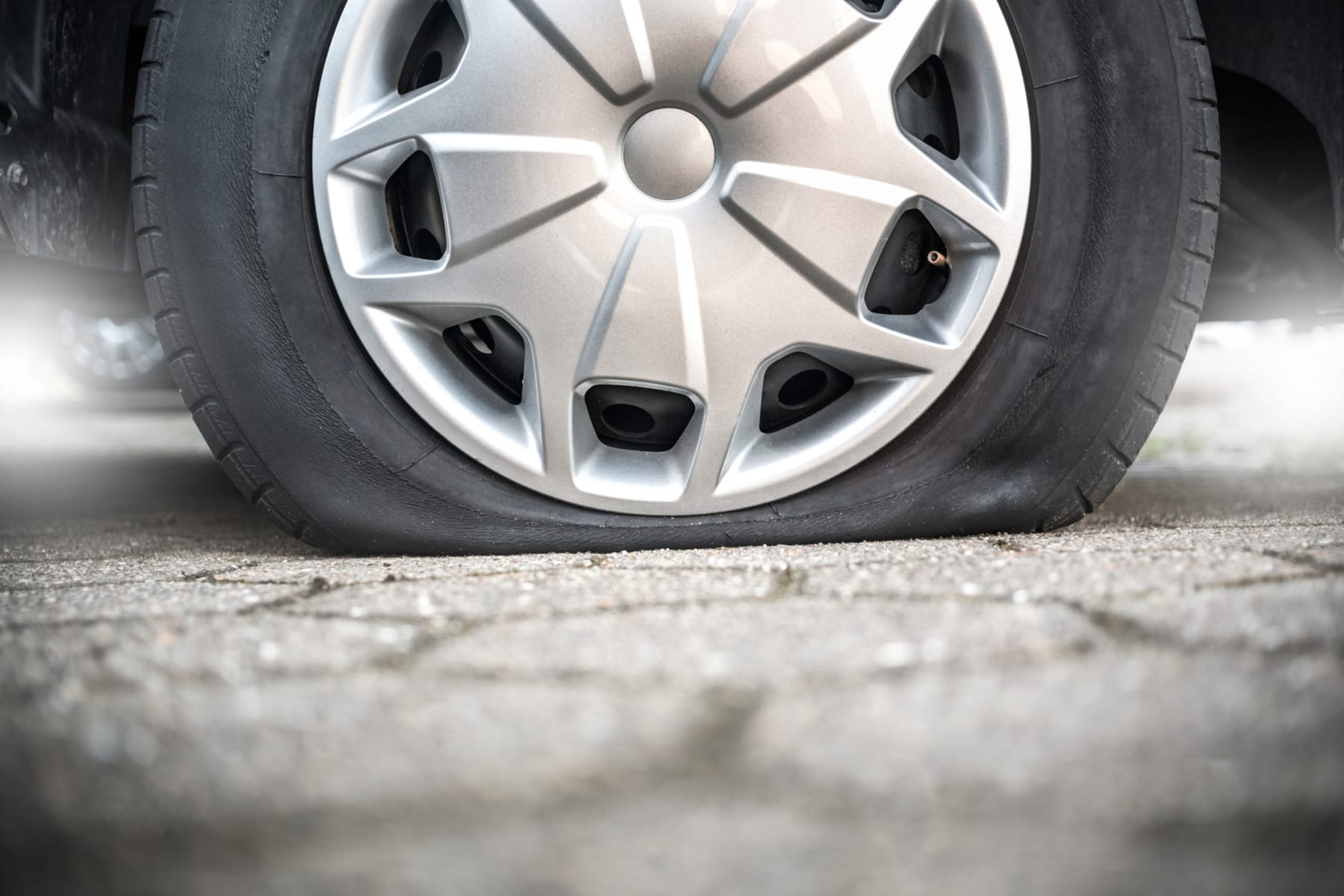 Being prepared for a flat tire can mean being ready to pay up for a tow or keeping a spare on hand. But maybe you don't know how to change a tire. Or perhaps the tow is too expensive. Maybe you don't have a spare or even room for one — that could be where a can of Fix-a-Flat or other tire sealant comes in.
Does Fix-a-Flat ruin tires, though? We've taken a strong stance against tire sealant in the past, but after reading testimonials from readers, we started to wonder if we'd been too harsh. And the answer is: maybe. While we still don't recommend tire sealant for every flat you encounter, we think there are times when it's fine to use it.
Read on to see when it's okay to rely on stop-leak solutions like Fix-a-Flat, Slime, and other tire sealants, and why it might be in your best interest to call in the professionals instead.
When You Should Use a Tire Sealant Like Fix-a-Flat
In an Emergency
One of the most obvious times to use a tire sealant is during an emergency. If you step out your front door one morning and discover a flat tire because of a slow leak, that's not as pressing as developing a flat tire on the road. If you are on the road and suddenly have a flat, that's when a can of sealant can be helpful. It's an especially good solution if you only have a small puncture and need to just patch it long enough to get to a mechanic for a tire replacement.
When You Can't Safely Change a Tire
Flat tires can happen at any time, but if you experience one in an area where you can't safely change the tire, sealant may provide a good alternative. In fact, Wirecutter recommends keeping a can of Fix-a-Flat in your roadside emergency kit precisely for this reason.
SEE ALSO: 24 Items Worth Buying on the Northern Tool Website
When a Tow Isn't Available
Picture this: You're making a late-night trip and suddenly spring a flat tire. You don't have a spare available and are stuck on the side of the road in utter darkness. You try to call a tow truck, and it's going to be literal hours before someone can get to you. You can either camp in your car until it's light out and the tow arrives, or you can opt to use your can of sealant.
When Time Is of the Essence
Changing a tire can sometimes take more time than patching a hole with sealant. So in some cases, you might be better off opting for that can of Fix-a-Flat, rather than trying to rush through swapping a flat for a spare. If you just don't have the time to throw on a spare, reach for that can of sealant to be on your way faster.
Reasons to NOT Repair a Flat Tire With Tire Sealant
Cleanup Can Be Messy
These products inject a sealant into your flat tire to seal the leak, and a gas to fill the rest of the tire. But sealants leave goo inside the tire, and it's a real hassle for tire shop employees to get all of it off the wheel when they do a tire repair — especially if it's dried on. That could cost you when it's time to replace the tire; worse, the substance could even damage an otherwise repairable tire.
Tire sealants can potentially damage an otherwise repairable tire.
Sure, Fix-a-Flat's FAQ states its product "will not cause harm to most tires when used as directed." But which tires aren't included in that "most tires" caveat? Well, Fix-a-Flat notes that its sealant shouldn't be used in quiet tires, as those have a layer of foam on the tread area. Utilizing the product on these tires can result in the foam absorbing the sealant, which means it won't be able to reach the puncture for treatment. Fix-a-Flat also states that using the sealant on quiet tires could result in vibrations, and there's no way to remove the sealant from the foam — which means the tire will likely have to be replaced.
The company doesn't recommend the product for use in run-flat tires either, as they're designed to indicate a flat and still be safe to drive on for a short amount of time. Some run-flat tires also have a layer of foam like quiet tires, and will have the same issues as those if Fix-a-Flat tire sealant is used on them.
It Can Be Troublesome in Colder Regions
Tire sealant can freeze, making it unsuitable for some areas in the U.S. during the winter. Be cautious about how you store it, as Fix-a-Flat can freeze in temperatures under 32 degrees Fahrenheit. If the product does freeze, all is not lost, though you could have a heck of a time defrosting it. Fix-a-Flat recommends warming the can via your car's interior heater vent. However, if the product is in your tire and freezing temperatures are in the forecast, you should immediately take the vehicle to a professional to have the tire repaired.
SEE ALSO: 7 Ways You Can Lower Your Heating Bill This Winter
To be clear, Fix-a-Flat can't handle extreme temperatures at the other end of the spectrum either. The company recommends not storing it in temperatures over 120 degrees Fahrenheit.
There's an Alternative to Tire Sealant
As mentioned above, run-flat tires exist. According to research from AAA, 28% of 2017 model year vehicles didn't come with a spare. If you drive one of those cars or a newer model, there's a good chance run-flat tires are either on or available for your car. Depending on the tire type, they can allow you to drive cautiously on a flat tire for up to 100 miles without damaging your wheel. Nearly every new BMW, many Cadillacs, plenty of Mercedes, and even some Toyotas come with run-flats — just to name a few.
Sealant Won't Fix Major Flat Tire Issues
Tire sealant is only useful if you've got a slow leak in the tire or a small hole. If you suffer a more serious encounter — say, with construction debris — the tire goo will not save you. And in certain cases, you might not know if your tire is beyond repair until it's spewing slime all over itself on the side of the road — and maybe all over you.
It Might Ruin Your TPMS
Every new car sold in the U.S. in the last decade or so has had a tire pressure monitoring system, which can alert you to a leaking tire before it becomes a critical issue. Tire sealants can clog your TPMS. If it's not cleaned promptly, this could ruin a sensor.
Tire sealants can clog your tire pressure monitoring system. If it's not cleaned promptly, this could ruin a sensor.
However, as Fix-a-Flat and other tire sealants aren't meant to be permanent, your TPMS should be safe as long as you have the treated tire repaired in a timely manner. Once you use a sealant, it's important to head to a qualified professional to get your tire repaired. While they're at it, they should also use water to clean off any sealant that may have come into contact with the TPMS device. When the repaired tire has been replaced and inflated, you should be able to reset the TPMS system so it resumes operating normally.
One thing to note, though: some tire sealant companies insist their product is TPMS-safe — and some car manufacturers specifically say not to use these sealants at all. Before storing a can for emergency use, check your vehicle's manual to see if they're okay to use.
Motorcycles Shouldn't Use It for Flat Tire Repair
If you're a motorcycle rider, tire sealants aren't a great idea. Tire sealants like Fix-a-Flat and Slime are intended for use in the tubeless tires found on cars and trucks. Some motorcycle tires still have tubes, and the goo won't even seal a tube leak, much less keep it closed. Further, throwing the wheel balance out of whack is more dangerous on a motorcycle than a car.
Even sealant brands such as Fix-a-Flat warn against using their products on motorcycles.
Good News! Tire Sealant Won't Explode Now
Manufacturers once used dimethyl ether for the gas in Fix-a-Flat tire sealant, and that compound is highly flammable. Road debris stuck in your tire could create sparks, potentially igniting that compressed gas. Luckily, this isn't the case anymore.
SEE ALSO: These 8 Items Tend to Sell Out: Here's What to Buy During a Supply Shortage
Any canned compressed gas is dangerous if you throw it into a fire. But manufacturers have generally switched to using HFC-134a (or a comparable propellant) in tire sealants, which is nonflammable. If you've got an ancient can of sealant lying around, dispose of it carefully. But if your tire sealant uses a nonflammable gas like HFC-134a, there's no need to worry about explosions.
Fix-a-Flat even notes that the product is nonflammable.
Ready to shop? Check out the best automotive deals now!
---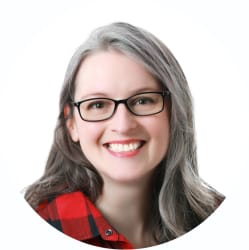 Senior Staff Writer/Consumer Analyst
Julie's work has been featured on CNBC, GoBankingRates, Kiplinger, Marketwatch, Money, The New York Times, Real Simple, US News, WaPo, WSJ, Yahoo!, and more. She's extolled the virtues of DealNews in interviews with Cheddar TV, GMA, various podcasts, and affiliates across the United States, plus one in Canada.
DealNews may be compensated by companies mentioned in this article. Please note that, although prices sometimes fluctuate or expire unexpectedly, all products and deals mentioned in this feature were available at the lowest total price we could find at the time of publication (unless otherwise specified).