Flat Tire? 7 Reasons Not to Repair It With Fix-a-Flat or Slime Tire Sealant
Almost a third of new vehicles don't come with a spare tire, but that's no reason to pick up this problem-causing goo.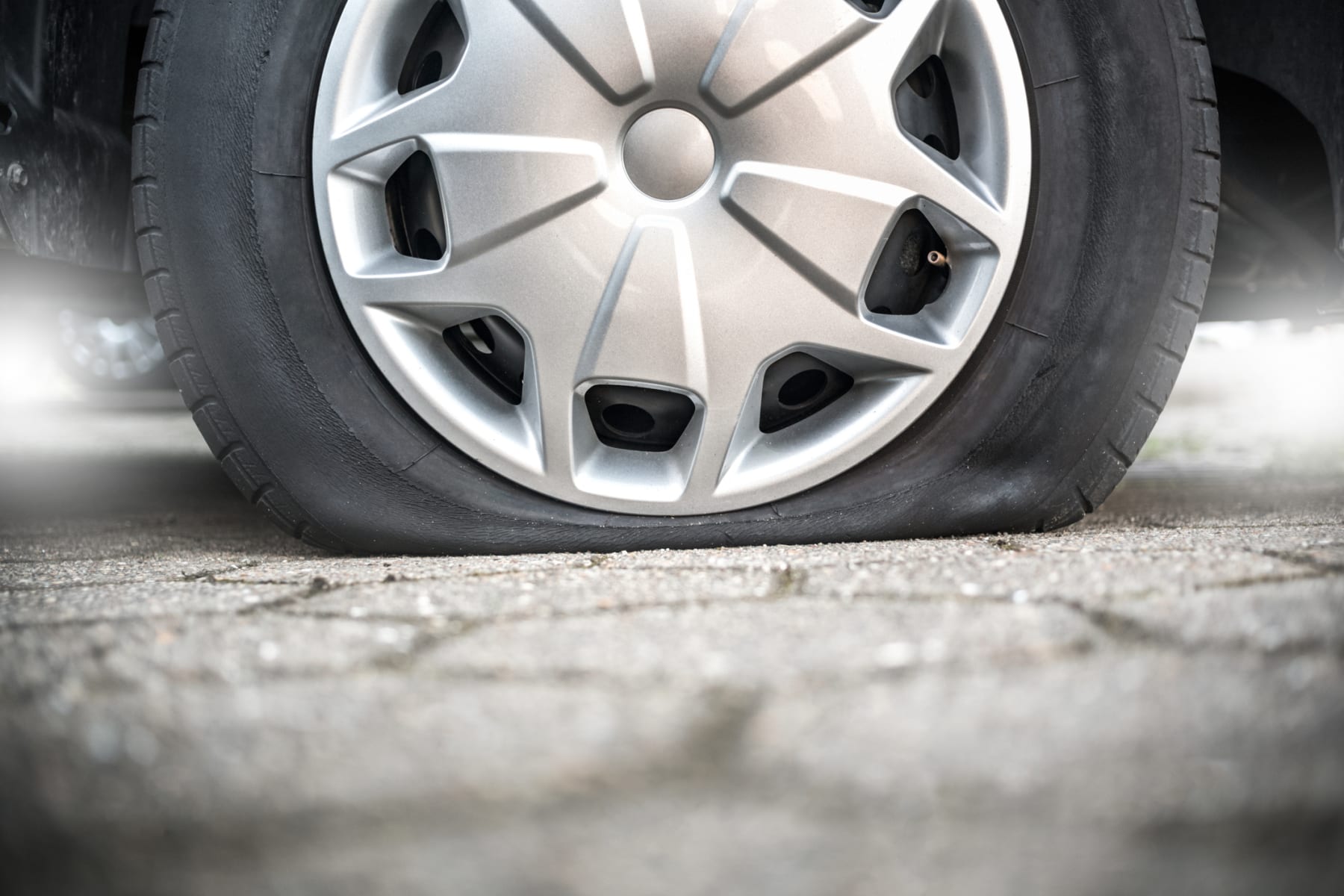 You might get it because a tow feels too expensive. You might get it because it seems easier than changing a tire. You might get it because you don't have a spare. But no matter why you're picking up that can of tire sealant, our advice is: don't!
If you're tempted to replace your spare tire with a can of Fix-a-Flat, Slime, or some other tire sealant, read on to see why stop-leak solutions are a terrible idea for tire repair.
Why You Shouldn't Repair a Flat Tire With Tire Sealant
Cleanup Is a Mess
These products inject a sealant into your flat tire to seal the leak, and a gas to fill the rest of the tire. But sealants leave goo inside the tire, and it's a real hassle for tire shop employees to get all of it off the wheel when they do a tire repair — especially if it's dried on. That could cost you when it's time to replace the tire; worse, the substance could even damage an otherwise repairable tire.
Tire sealants can potentially damage an otherwise repairable tire.
Sure, Fix-a-Flat's FAQ says its product "will not cause harm to most tires when used as directed." But which tires aren't included in that "most tires" caveat? Are your tires the wrong ones? Who knows! It's better to carry a spare tire — or opt for roadside assistance, which will cover more than just flat tire issues.
It's Unsuitable for Colder Regions
Tire sealant can freeze, making it unsuitable for most winters in the U.S. If it freezes in the can, you'll have a heck of a time defrosting it — time you could be waiting for a tow truck instead. Even if you thaw the tire goo out, it could still refreeze inside your tire, knocking your wheel out of balance.
You Can Use Run-Flat Tires Instead
Run-flat tires exist. According to research from AAA, 28% of 2017 model year vehicles didn't come with a spare. If you drive one of those cars, you can bet dollars to doughnuts there are run-flat tires either on or available for your car. Depending on the tire type, they can allow you to drive cautiously on a flat tire for up to 100 miles without damaging your wheel. Nearly every new BMW, many Cadillacs, plenty of Mercedes, and even some Toyotas come with run-flats — just to name a few.
SEE ALSO: Which Motor Oil Is Best for YOUR Car?
Sealant Won't Fix Major Flat Tire Issues
Tire sealant is only useful if you've got a slow leak in the tire or a small hole. If you suffer a more serious encounter — say, with construction debris — the tire goo will not save you. But you won't know if your tire is beyond repair until it's spewing slime all over itself on the side of the road — and maybe all over you.
It Could Ruin Your TPMS
Every new car sold in the U.S. in the last decade or so has had a tire pressure monitoring system, which can alert you to a leaking tire before it becomes a critical issue. Tire sealants can clog your TPMS. If it's not cleaned promptly, this could ruin a sensor.
Tire sealants can clog your tire pressure monitoring system. If it's not cleaned promptly, this could ruin a sensor.
A clog isn't the only thing to worry about. If you leave some sealants in the flat tire for too long, this could also damage a sensor. Still, some tire sealant companies insist their product is TPMS-safe — and some car manufacturers specifically say not to use tire sealants.
Motorcycles Can't Use It for Flat Tire Repair
If you're a motorcycle rider, tire sealants definitely aren't for you. Tire sealants like Fix-a-Flat and Slime are intended for use in the tubeless tires found on cars and trucks. Some motorcycle tires still have tubes, and the goo won't even seal a tube leak, much less keep it closed. Further, throwing the wheel balance out of whack is more dangerous on a motorcycle than a car.
Even sealant brands such as Fix-A-Flat warn against using their products on motorcycles.
Tire Sealant Requires Immediate Action
If you're too busy to deal with and fix a flat tire properly, you're definitely too busy to deal with a costly car repair.
When you fill a tire with goo, you're supposed to proceed directly to a tire repair professional. But sometimes it's Sunday, the shop is closed, and you can't get there until Monday evening because you still have to go to work. But then you have just one more errand to run, and then it's time for dinner.
SEE ALSO: 5 Ways to Prepare Your Car for Winter
Whatever the reasoning, if the sealant sits for too long, it can harden and corrode your wheels. Maybe it'll freeze, or dry funny, and now your tire is severely out of balance. Maybe it takes out your TPMS sensor. Suddenly that cheap repair costs hundreds of dollars.
Good News! Tire Sealant Won't Explode Now
Manufacturers once used dimethyl ether for the gas in Fix-A-Flat, which is highly flammable. Road debris stuck in your tire could create sparks, potentially igniting that compressed gas. Luckily, this isn't the case anymore.
Any canned compressed gas is dangerous if you throw it into a fire. But manufacturers have generally switched to using HFC-134a (or a comparable propellant) in tire sealants, which is nonflammable. If you've got an ancient can of sealant lying around, dispose of it carefully. But if your tire sealant uses a nonflammable gas like HFC-134a, there's no need to worry about explosions.
You still shouldn't use it, though.
Readers, do you carry a can of tire sealant in your car? Or do you opt for a spare tire and/or roadside assistance? Let us know how you fix a flat tire in the comments below.
---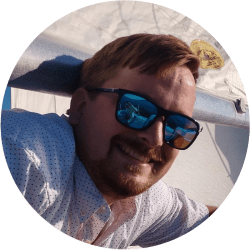 DealNews Contributing Writer
Sean is a freelance writer and photojournalist working in the Hampton Roads region. He has been a writer, adventure motorcyclist, drag racer, data nerd, shade-tree mechanic, and tornado chaser. Recommend good beers to him on Twitter at
@wxgeek
.
DealNews may be compensated by companies mentioned in this article. Please note that, although prices sometimes fluctuate or expire unexpectedly, all products and deals mentioned in this feature were available at the lowest total price we could find at the time of publication (unless otherwise specified).