Everything You Need to Know to Buy Cheap Backpacks for School
Younger kids should have easy-to-clean bags, while middle schoolers need space for laptops.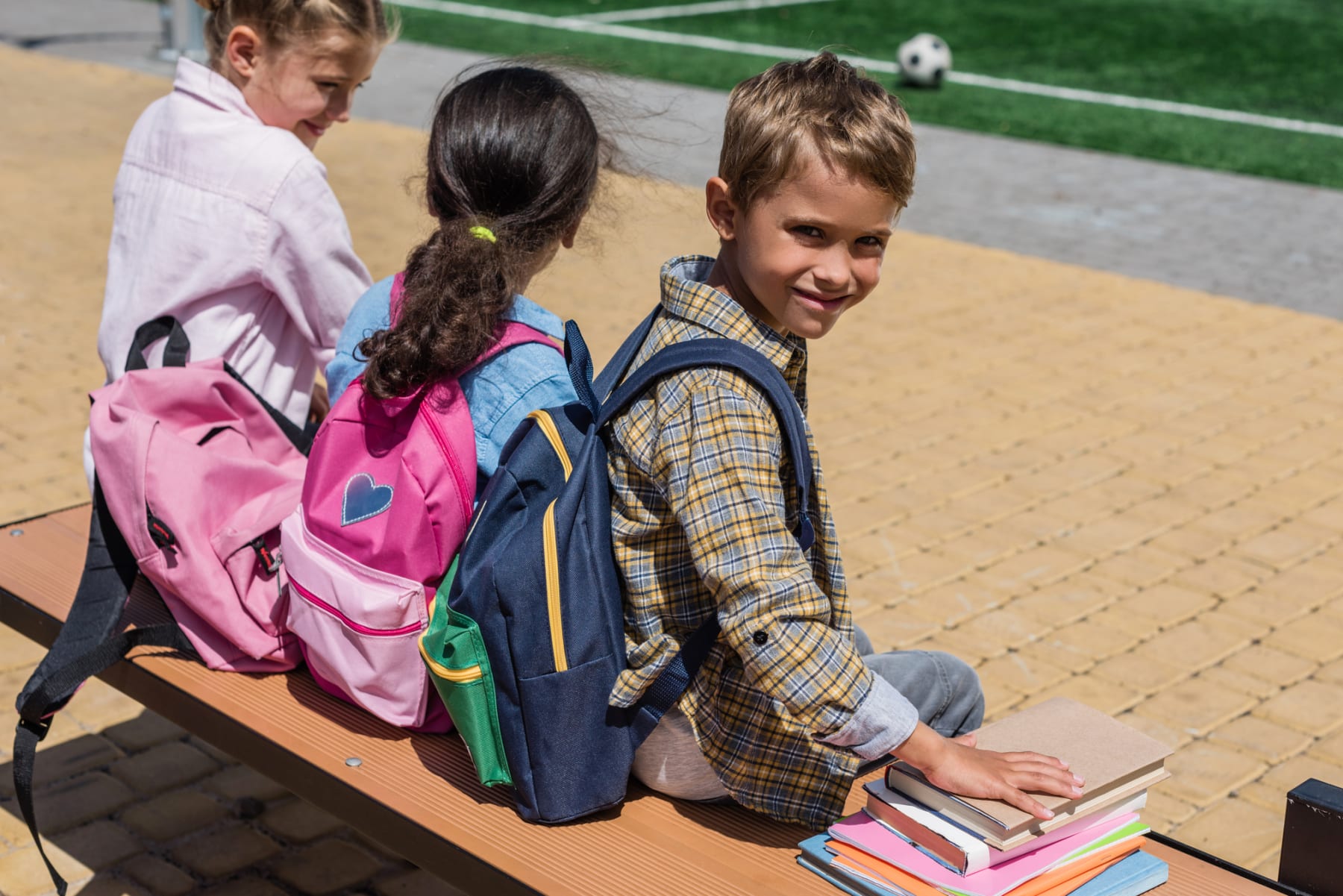 Backpacks have come a long way during the last century. Kids used to carry their books with leather straps, after all, and according to an NPR timeline, backpacks made specifically for books didn't exist until the mid-1970s.
Today, with the shift to laptops and electronics, students don't even necessarily carry textbooks. But backpacks are still considered a necessity, and summer's Back to School sales offer a prime opportunity to shop for cheap book bags.
Whether you're searching for clearance backpacks or top-of-the-line bags, our comprehensive guide can help you buy a backpack for your elementary, middle, or high school student.
Backpack Features to Look For
Sturdy Zippers
When shopping for a backpack for any age group, consider zipper quality. Keep in mind that chain zippers are stronger and harder to break into than coil zippers, according to Consumer Reports. While chain zippers have two sets of interlocking teeth that are usually made of metal, a coil zipper "slides on two parallel coils usually made of polyester," CR notes.
Water Bottle Pockets
Water bottle pockets are a relatively new must-have school backpack feature. L.L.Bean, for example, has added a water bottle pocket to many of its kids' backpacks.
Reflective Material
Elementary students may wear their bags when crossing the street, and high schoolers may have them on when biking to class. For either situation, reflective trim is a nice backpack safety feature.
Weatherproof Material
Find a bag that will keep belongings dry in typical rain and snow conditions. Tortuga has a helpful primer on waterproof versus water-resistant backpacks. Water-resistant materials don't necessarily render a bag completely waterproof, but unless you're planning on submerging your backpack in water, buying a water-resistant one should be fine.
A Solid Warranty
If you're shopping for cheap kids' backpacks, and you know your child is going to move on to another cartoon character or hot trend next year, then longevity may not be important. However, when shopping for good quality backpacks for school, read the warranty information first to see if they're a good value. JanSport and The North Face, for example, offer lifetime warranties. And while not a lifetime warranty, L.L.Bean provides a refund within one year of purchase, which is still decently generous.
SEE ALSO: When Is Your State's Tax Free Weekend?
Patagonia's Ironclad Guarantee covers returns, as well as wear-and-tear damage repair at a "reasonable charge." Fjällräven, meanwhile, offers a limited lifetime warranty that covers manufacturing defects but not accidental damage. And SwissGear.com backpacks are eligible for a 10-year extended limited warranty.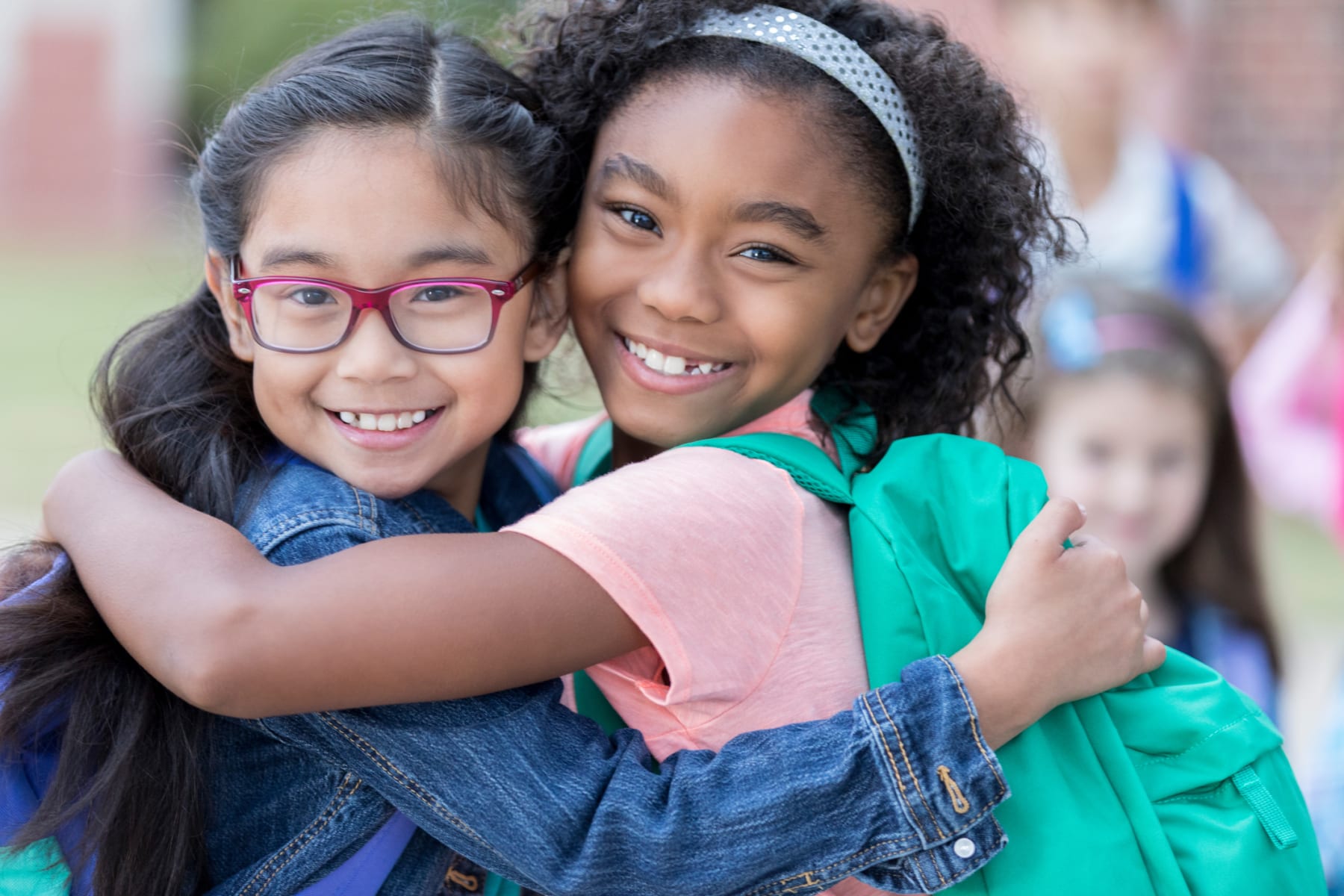 Backpacks for Elementary School (Grades K-5)
Make Sure It's Manageable
"For little children, it's often ornamental," says Dr. Stuart Weinstein, talking about backpacks. Weinstein is the Ignacio V. Ponseti Chair and a professor of orthopedic surgery — and professor of pediatrics — at the University of Iowa. However, you want to make sure kids can carry what they need without struggling or hurting their backs.
For any age group, following important backpack safety tips prevents poor posture, back pain, and spinal injuries. The elementary school years, specifically, are a good time to develop good backpack habits, and choosing the right backpack helps. "While a child faces the overwhelming decision of which cool cartoon character or action hero they want on their backpack, the priority for the parent should be to find the best-designed and best-fitted backpack for the child," says chiropractor Scott Bautch, a member of the American Chiropractic Association's Council on Occupational Health.
You want to make sure kids can carry what they need without struggling or hurting their backs.
"Studies have shown postural habits develop early in children, so the best time to teach and promote proper backpack use is the first time your child gets a backpack," Bautch notes, adding that it's important to develop good posture before age 8. "These include properly fitting the backpack, properly loading the backpack, a daily evaluation of what needs to be in the backpack, and how to properly lift and put on a backpack."
As far as brands go, Pottery Barn Kids offers four sizes/models: mini, small, large, and rolling. Bags feature popular characters (including Hello Kitty and Disney) and even glow-in-the dark designs — and they have different features depending on size. A small holds a lunch bag, two small notebooks, two books, and a water bottle, while a large has more room for a large notebook and books; both have an MP3 player pocket cutout for headphone cords.
Go for Easy-to-Clean Backpacks
Kindergarten essentials include lunches and snacks. In addition to space or a strap for a matching lunch bag, also consider insulation and if the compartment is safe enough for spill containment. (Three words: old milk spill.) Elementary school bags should be easy to clean, whether you're cleaning them out with wipes or want to throw the whole thing in the washing machine.
SEE ALSO: What to Expect From Back to School Sales
Showing up on the best-backpack lists for preschoolers are Skip Hop Zoo backpacks, such as the insulated bag highlighted by New York Magazine and the Skip Hop Zoo Narwhal bag chosen by Parenting.com. Wirecutter, meanwhile, recommends the L.L.Bean Junior Original Book Pack for second grade or below and the Original Book Pack for third grade and up, for their quality, satisfaction guarantee, and price point. The Original bag also promises to be durable and has shoulder strap and back padding, reflective strips for safety, and a water bottle pocket.
Other options include a Lily & Drew bag recommended on NYMag.com, which has an internal sleeve for laptops (if you get the medium size), along with side pockets and a front zippered pocket. The best choice for elementary students overall, according to Business Insider, is the spacious and durable JanSport Big Student.
Looking for an eco-friendly brand? Fatherly recommends SoYoung raw linen backpacks for kids ages 6 to 11 because they are roomy, have two water bottle pockets, and are machine washable.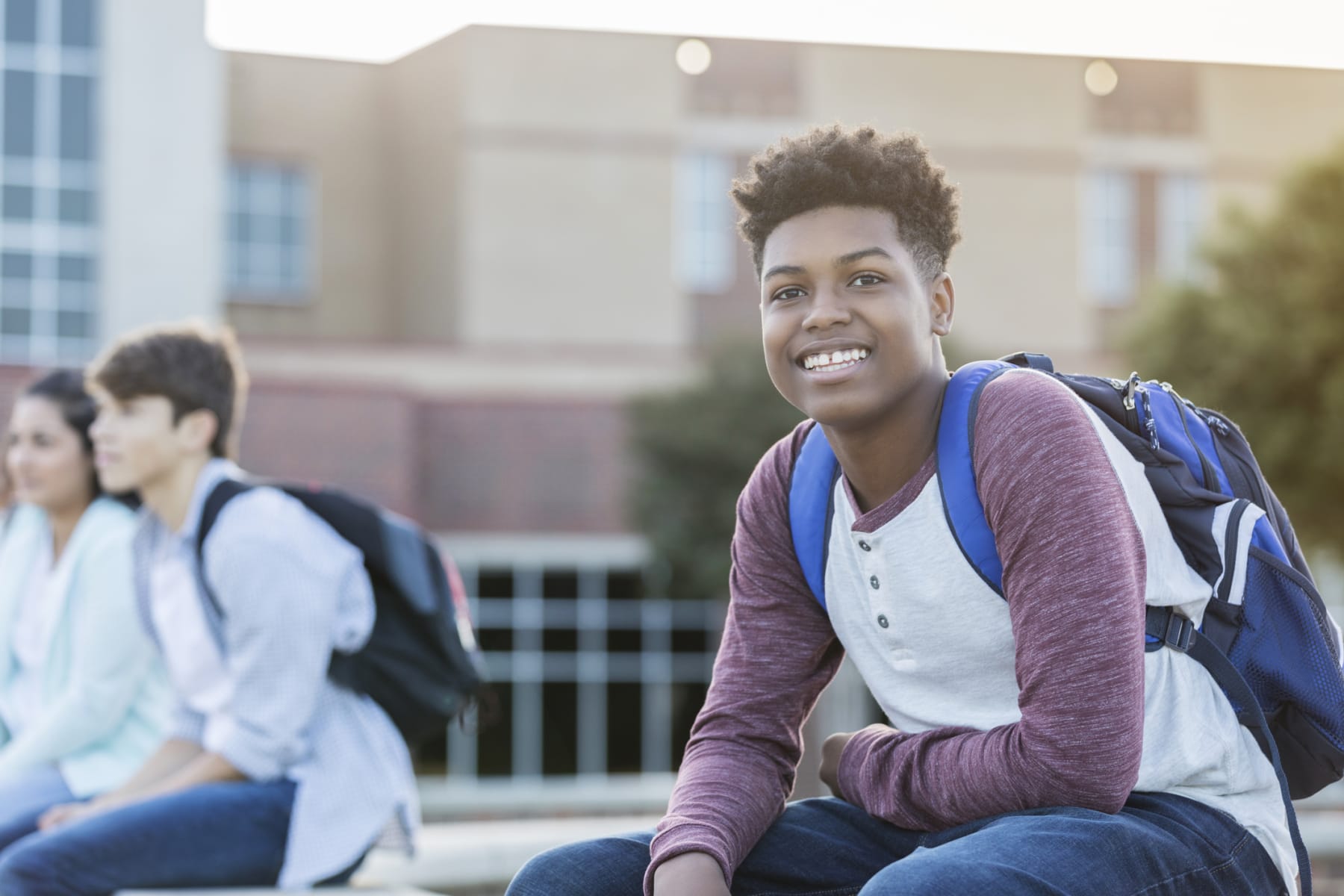 Backpacks for Middle School (Grades 6-8)
Make Room for Electronics
Book bags for middle schoolers will probably need to have room for a laptop. Classic brands like JanSport now have packs with special laptop storage pockets. For example, the JanSport SuperBreak Plus Laptop Backpack has an internal padded sleeve that fits a 15" laptop.
With laptops and tablets, you might think middle and high school students have fewer heavy books. However, Weinstein says digital trends don't necessarily mean lighter loads. "They have their entire lives stuffed in their backpacks," he says — not just books and electronics, but also things for after-school activities. Just make sure those bags don't get overloaded.
Look for Backpacks That Stand Out
Remember the peer pressure of middle school or junior high, when you had to have the cool bag of the season or the rest of your life would be ruined? This generation isn't like that.
"Among younger students, elementary and middle, we've seen trends like sequin color change backpacks, and spike backpacks in the last few years — this group is looking for fun, and also attracted to unique looks," says MaryLeigh Bliss, VP of content at Ypulse, a marketing research firm that specializes in Gen Z and millennials. "Ypulse has found that Gen Z is more likely to want to stand out, rather than fit in, when it comes to fashion, and 77% of 13-17-year-olds tell us that they like to dress in their own unique style."
Comfort Is Key
When searching for the best backpacks for middle school students, don't discount the comfort factor. Bliss says 54% of middle and high school students told Ypulse that "comfortable" is a word that best describes their personal style, while 77% said comfort is their No. 1 priority in what they wear. Because of this, athleisure is a huge trend for this age group, and Nike is a favorite brand.
SEE ALSO: How to Buy Camping Equipment and Hiking Gear
"These younger consumers are more open to wearing logos than millennials are, ushering in a bit of a return of logomania — if they are passionate enough about the brand," Bliss says. Favorite backpack brands in this age group include Vans, Victoria's Secret PINK, and JanSport.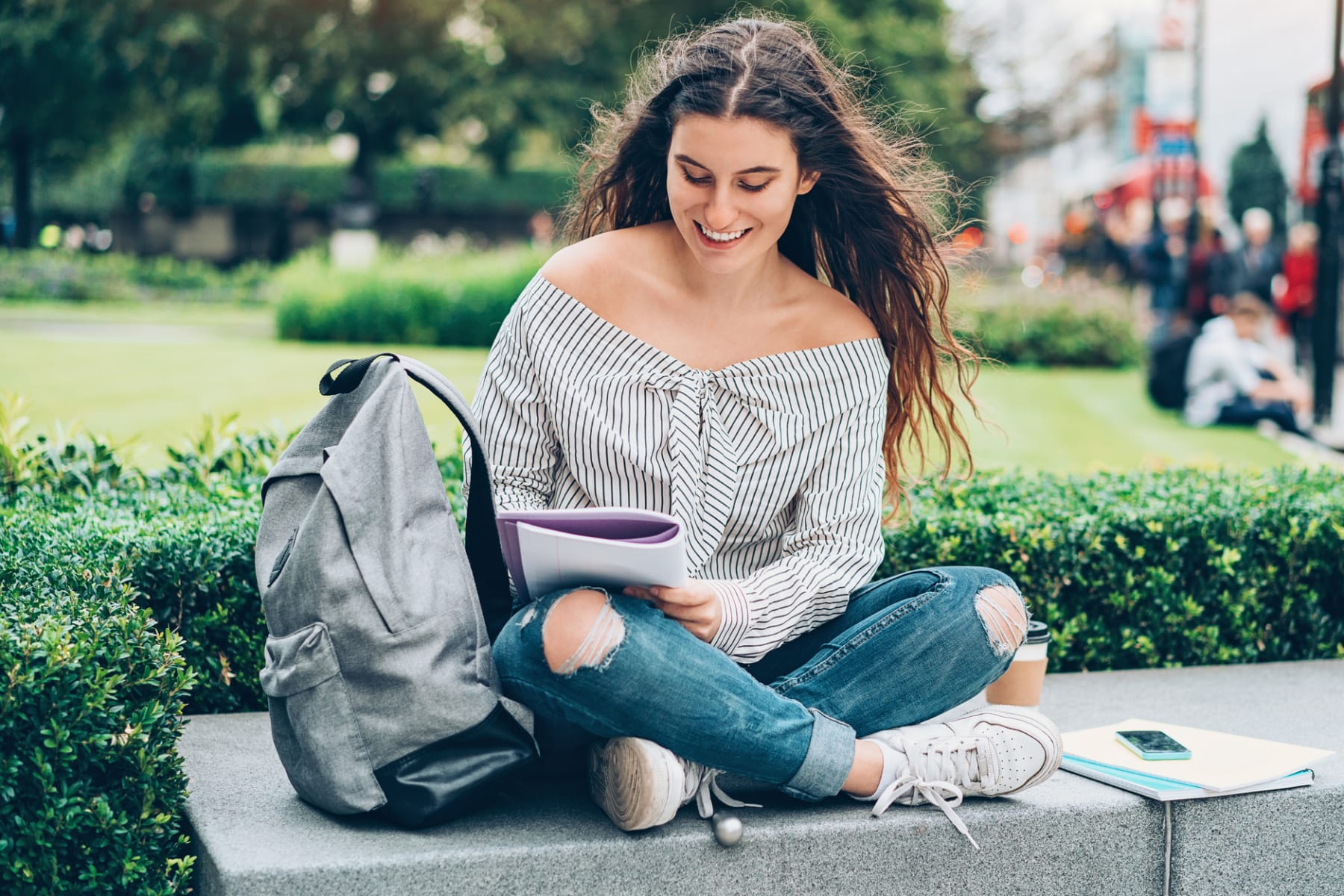 Backpacks for High School (Grades 9-12)
Bags Need to Go Beyond the Classroom
As Weinstein notes, high school students are so busy, they often don't even have time to stop by their lockers. So their bags need to be able to fit several types of items. One option is The North Face Recon Backpack. Its durability and features made it Business Insider's top high school backpack pick. The bag's stretch front pocket can even store a helmet, according to the publication, but there's also room for a 15" laptop, with dedicated spaces for a tablet and cord, and two water bottles.
The best backpacks for high school students include features like stretch front pockets, external bungee cords, and spaces for electronics.
Herschel Supply Co. bags, with their signature retro look, often show up on best backpack lists. The Little America Backpack is featured on NYMag.com for its positive Amazon customer reviews, which tout the bag's durability and roominess, including dedicated laptop space.
After in-depth research and testing, Wirecutter named L.L.Bean's Quad Pack as one of the best high school and college backpacks yet again, citing its organization, breathability, and spaciousness. If you're looking for cheap backpacks for school, Wirecutter's preferred bargain bag is the AmazonBasics Laptop Backpack. Though not as padded and comfortable as the pricier options, it's lauded for its roominess and "smart organization."
Shop Sporty and Stylish
"Among high schoolers, sporty styles continue to be the preference, but we also see those... combined with things like bright and bold colors and prints," Bliss says. Among the brand favorites are Vans, with its signature checkerboard design, tie-dye, animal prints, and camo patterns.
SEE ALSO: How to Buy a Cheap Laptop for College
Students need to use both straps of their stylish bags, though. It might seem cool to sling a backpack over one shoulder, but that can result in long-term injuries to the spine, Bautch says. "Studies have also shown that carrying loads unequally, such as when a child carries a backpack on one shoulder, can cause the more frequently loaded shoulder to be lower and may cause lateral spinal curves."
Readers, what tips do you have for buying the best backpacks at the best prices? Are there any cheap backpacks you'd recommend? Let us know in the comments below!
---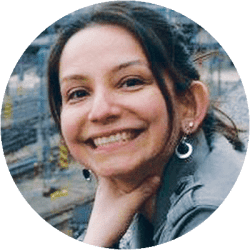 Contributing Writer
Josie Rubio was a Brooklyn-based freelance editor and writer, who interviewed everyone from Britney Spears to ghost experts during her lengthy journalism career. She visited five continents, and loved to write about travel, food, nutrition, health, gardening... and pretty much everything.

Note: Josie Rubio died on December 3, 2019.
DealNews may be compensated by companies mentioned in this article. Please note that, although prices sometimes fluctuate or expire unexpectedly, all products and deals mentioned in this feature were available at the lowest total price we could find at the time of publication (unless otherwise specified).