The Best Time to Buy DVD & Blu-ray Box Sets
Waiting 3-5 weeks or 10-12 weeks can save you the most money on popular TV series DVD collections.
While some experts say that the days of physical media are numbered, there are still plenty of TV fans who prefer physical discs to streaming services or season pass downloads. For the aficionado who loves commentaries, deleted scenes, and bonus features, DVDs and Blu-rays remain the best way to immerse oneself in a TV series.
As such, a box set of DVDs or Blu-ray discs often includes most or all of the episodes in the run of a series, along with special features and bonus content. These collections are great fun for passionate fans, but can cost a pretty penny. That is, unless you know when the best time to buy a box set is. We've got some insider information for those who want to snag a TV box set at a bargain price.
The Best Time to Buy DVD Box Sets
It's not unheard of for some box sets to have a list price of over $400, so knowing when to make your purchase can potentially save you hundreds of dollars. We've weighed the pros and cons of preordering, buying the collection during its initial release week, and waiting several months after the discs have been released to determine the best time to buy a TV series box set.
Let's start with an example that might shed a little light on the matter. The complete That '70s Show series was released on May 14, 2013 at a list price of $69.98. In the first several weeks after release, its price fluctuated wildly between $30 and $60. By June 4, 2013 (three weeks after its initial release), its price finally stabilized, hovering around $30 for two weeks before jumping sharply in price again. By August 1 — nearly 12 weeks after its release date — the set's price line had again stabilized and remained between $30 and $35 for nearly two months. Before the holidays, the lowest Amazon price of this DVD set appeared on September 27, about 19 weeks after its initial release.
In the case of this DVD box set, consumers stood their best chance of getting a bargain by purchasing the set about three weeks after it was released ... or after the 12-week mark. If shoppers held out for 19 weeks, they'd have gotten the best bargain of all.
To Preorder or Not to Preorder?
Unfortunately, not all TV show box sets follow this same price trend. Looking at a list of 20 notable DVD box sets releases from earlier this year, a number of different trends are visible. For a handful of shows, such as The Shield and Damages, consumers actually stood to get the best bargain by preordering the box sets three to four months before the release date. However, other box sets (including Roseanne, That '70s Show, and Fat Albert) saw their lowest sale prices about 20 weeks after initial release.
In many cases, the prices of these DVD box sets fluctuate wildly around the release date, stabilize at a lower price point after three to five weeks, fluctuate sharply again, and then stabilize again at an even lower price point around week 10 or 12.
Moreover, consumers should anticipate the average price of a TV box set to drop between 10% and 20% after the collection has been out for 10 weeks. Such was the case with the Gossip Girl: The Complete Series Box Set, which dropped in price by 11.5% after 10 weeks; as well as with Wilfred: The Complete Series Box Set, which dropped by 21.7% after being out for 10 weeks.
Yet, a number of 2013 TV box set releases didn't adhere to this pattern, and it therefore becomes challenging make predictions about TV box set trends for two reasons. Firstly, each show varies in terms of overall quality and fan base ferocity. Additionally, some box sets contain just three seasons, while others contain six or more. The various artistic merits of shows can make price predictions a bit of an "apples and oranges" proposition.
How Holiday Shopping Affects Box Set Prices
With the price of single DVDs and Blu-rays falling to just $1 each around the holidays, a lot of TV fans instead spend a few extra bucks on box sets as holiday gifts for themselves or their loved ones. Some recently released, hotly anticipated TV box sets include the complete runs of Dexter and Breaking Bad, as well as Seasons 1-7 of Doctor Who, which comes packaged with a collectible sonic screwdriver remote control. Since these sets hit the shelves in early November, their prices didn't drop significantly around Black Friday.
For further information, we researched TV show box sets that came out in November of 2012: The Cagney & Lacey 30th Anniversary Box Set actually dropped steadily in price during the countdown to Christmas last year while Friends: The Complete Collection on Blu-ray spiked in price after its release last November; its price dropped the week before Christmas 2011 before again increasing. The price of the set only returned to its debut price on October 15 of this year, nearly a full year after the collection was first released.
DVD Box Set Buying Rules
Patience is a virtue. By waiting 3 to 5 weeks after a collection's release, you'll save some money. But if you can wait 15 to 20 weeks, you'll see savings of up as much as 60% off MSRP.

Preordering can pay off. Particularly when it comes to kid's TV or critically acclaimed cult hits, the preorder period is sometimes the best chance at the lowest price. If you plan to preorder a box set, wait until about 15 weeks before the planned release date to make your purchase.

DVDs and Blu-ray box sets drop in price at roughly the same rate. Blu-rays will have a higher initial price, but they are more likely to have better special features, additional content, and (of course) better picture quality.

Box sets with special packaging are eye-catching and cost more money. On the plus side, they are usually made in limited numbers, making it likely that you can recoup your initial investment if you ever want to re-sell a unique, out-of-print box set.
When it comes to planning your TV box set purchases, the buzzword is patience. Even for shows that are in high demand, box set prices generally reach (or nearly reach) their nadir several months after initial release. Readers, how likely are you to buy any older or recently released box sets? Care to share with us what was the best bargain you ever scored on a TV show box set was? Tell us your success stories in the comments section below.
Note: For the purposes of this article, we've used Amazon-specific pricing data culled from camelcamelcamel, a site that tracks Amazon's pricing trends. By using a single store, it was easier to analyze fluctuations in price over time.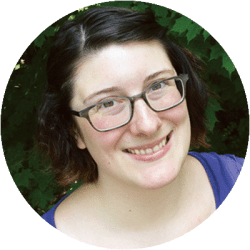 Contributing Writer
Tucker Cummings is a freelance writer based in New England. She's also written for Yahoo! TV and Tapscape. Follow her on Twitter
@tuckercummings
on Twitter for her musings on tech, TV, writing, and current events.
DealNews may be compensated by companies mentioned in this article. Please note that, although prices sometimes fluctuate or expire unexpectedly, all products and deals mentioned in this feature were available at the lowest total price we could find at the time of publication (unless otherwise specified).