Grocery Store Sushi vs. Restaurant Sushi: Which Has More Fish for the Money?
On International Sushi Day, we're wondering: Which establishments offer the most bang for your buck? According to our research, grocery stores like Whole Foods have the most fish.
When Claire Standish revealed her sushi lunch in The Breakfast Club, it was met with confusion among her peers. (Well, really just John Bender.) In 1985, it was atypical for anyone, let alone a high school student, to eat such an exotic food so casually. Nearly 30 years later, sushi is now as commonplace as pizza, burgers, and salads, due to a recent deluge of Asian fusion restaurants in the United States.
But while it's now as American as apple pie, sushi isn't always considered a budget-friendly meal. Enter the alternative: Sushi from high-end grocery stores and supermarkets. Supermarket sushi is typically prepackaged, although some chains, like Wegmans, have a sushi bar on-site. In general, supermarket sushi is perceived to be less expensive than its restaurant counterpart — especially since you don't need to tip at a supermarket.
Several of us at DealNews are keen on sushi lunches, but we wondered how far our dollars actually go when we're in the mood for Japanese-style seafood. How much fish are we actually consuming for all that coin? And furthermore, how much are we really saving if we opt to purchase sushi from a supermarket versus a restaurant? A group of DealNews sushi lovers visited locales — including restaurants and higher-end supermarkets like Whole Foods — on both coasts to find out.
What's the Ideal Fish-to-Rice Ratio?
The first thing we learned is that there's no standard fish-to-rice ratio for makizushi (roll sushi). However, several veteran sushi chefs that we talked to agreed that, when coupled with impeccable preparation of the ingredients, there is a sweet spot: the perfect combination of rice and fish.
Thihan Tun, sushi chef and co-owner of Edo Sushi Express in Connecticut, believes a well-crafted roll will average two parts rice to one part fish. San Diego-based sushi chef Jeffrey Roberto, proprietor of the catering company Sushi on a Roll, agrees while adding this warning: "Many sushi bars will use more rice to make their sushi look bigger and therefore charge a little bit more."
However, Marc Matsumoto, a private sushi chef in Japan and author of the blog The Wandering Cook, stresses that the quality of the roll does not hinge on ratios alone; the preparation of the fish and the rice (which should be al dente) should especially be considered. "The better at binding the rice is, the less you need to use, so it will [affect] the ratio," says Matsumoto.
Supermarket Sushi: More Fish, Cheaper Price Tag
With our fish-to-rice ratio in mind, we dissected rolls from our favorite restaurants and local supermarkets to determine which offered a better value for our buck. Since avocado is a huge staple in American sushi — did you know it was once a substitute for tuna? — we analyzed the ever-popular tuna avocado roll. Some of our findings are depicted in the illustration below.
Restaurant sushi was on average 50 cents more per tuna avocado roll than supermarket sushi, costing $6.49 versus $5.99. That's not a terrible gap in price, although the restaurant total doesn't include the cost of tip. (The difference would be larger for table service sushi versus takeout.) However, cumulatively, market sushi weighed over an ounce more than its restaurant counterpart. Moreover, restaurant sushi featured 23% fish and 62% rice, while supermarket sushi was made up of 25% fish and 58% rice. (Avocado was 15% of the restaurant roll and 17% of the market roll.) So not only was supermarket sushi heavier than restaurant sushi, but a greater percentage of the weight was attributable to fish.
For argument's sake, let's say that we're predominantly concerned about getting the most fish for the least amount of money. How then do the two types of sushi stack up? As it turns out, we paid on average $5.44 per ounce for fish in restaurant sushi, but only $4.33 per ounce via supermarket sushi.
Despite this cost difference — or perhaps, because of it — the unanimous opinion among our staff was that the quality of the restaurant sushi was superior to its prepackaged counterpart. In that sense, a consumer might feel that he's getting what he paid for.
Specialty Rolls Are More Expensive, But a Better Value for Fish
The American sushi scene is known for its abundance of what are known as "specialty" rolls. This type of sushi, more common at restaurants, often includes one or all of the following: multiple types of fish (some of it placed on top), vegetables (asparagus is a popular choice), "special sauce" (like a spicy mayonnaise), and something fried. They're beefier than a simple makizushi, and so are their price tags.
Our staffers paid an average of $12.63 for a specialty roll at sushi restaurants. Fish made up 37% of these rolls, while 48% consisted of rice. At an average weight of 3 oz., we paid $4.21 per ounce for fish. Compared to our tuna avocado roll above, that's quite a price drop.
We also saw similar statistics for hard-to-find supermarket specialty rolls. At $9.82, their cost averaged around $3 less than restaurant specialty rolls, but the fish-to-rice ratio remained the same — 37% and 48% — which brought the per-ounce price for fish of these slightly heavier rolls to $3.14.
Where You Get Your Sushi Fix Depends on Your Priorities
If all you care about is getting the most amount of fish for the least amount of money, then supermarket sushi is the way to go. We weren't shocked to learn that market options were cheaper, but we were surprised that they also offered slightly more fish in the process. (Perhaps because they're more hastily made and measured?) That said, the differential between what we paid across the board for restaurant sushi — an average price of $8.16 — and supermarket sushi — just $7.81 — was a mere 35 cents. That's a very slim margin.
However, we were surprised to learn how similar the store-bought rolls and the restaurant rolls were in their fish-to-rice ratios. Not taking into consideration the extras (such as avocado or fish on top), both restaurant sushi and supermarket sushi averaged close to the 2-to-1 "ideal" ratio. (Restaurants did offer a little more rice, however.) On average, market sushi rolls were nearly an ounce heavier, collectively, but the quality of the ingredients used for restaurant sushi was much more exquisite.
Either way you look at it, sushi is not an "economical" meal. Granted, our data shows that you can save a few pennies by opting for prepackaged supermarket sushi. But that's really all it is — pennies. Restaurants may offer a little less in their rolls, especially by way of fish, but the quality is noticeably better. That said, paying several cents more for an "upgrade" certainly seems worth it, especially if you're doing takeout and thus dodging the expenditure of a tip.
Readers, do you ever buy supermarket sushi, or would you rather spend a bit more for restaurant takeout? What's your favorite roll? Share your thoughts with us in the comments below!
---
Related DealNews Features: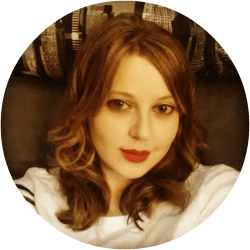 Contributing Writer
Based out of Philadelphia, Alison joined the Blog team as a contributor to share her knowledge and experience as a daily deal-slinger. She also likes cats. You can follow her on Twitter
@alidealnews
.
DealNews may be compensated by companies mentioned in this article. Please note that, although prices sometimes fluctuate or expire unexpectedly, all products and deals mentioned in this feature were available at the lowest total price we could find at the time of publication (unless otherwise specified).