10 Surprising Things You Can Do With a Blender
Creating your own peanut butter or body lotion is easier than you think. Here's how to make the most of this small appliance.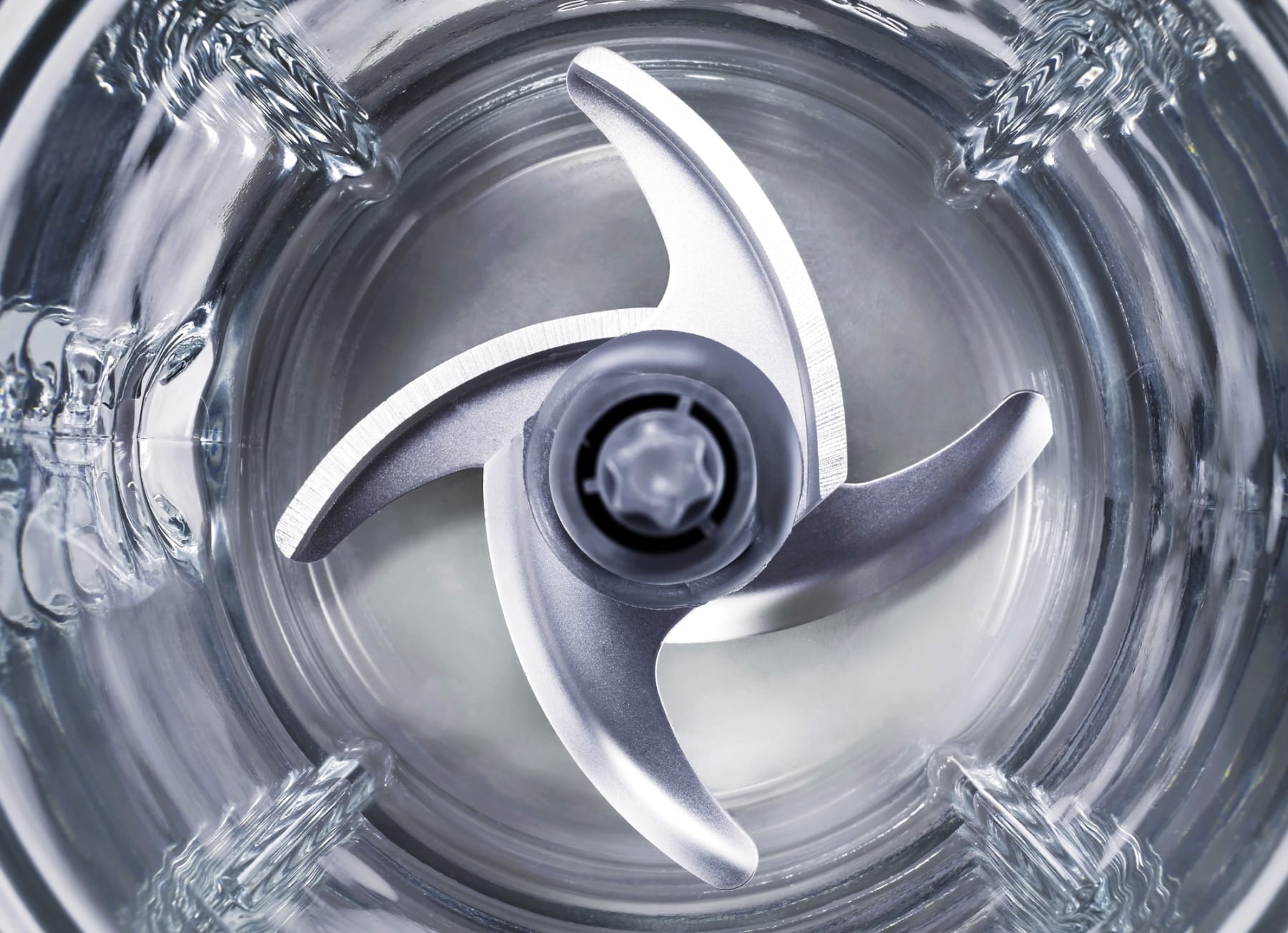 You don't have to be a kitchen wizard to make good use of your blender. From cooking to composting, you can get a lot of mileage out of this simple small appliance. Here are 10 things you probably never realized you could do with a blender.
10 New Things to Do With a Blender
Pour Perfect Pancakes
Making pancakes is pretty easy — especially if you're using a boxed mix — but a blender can make the task even easier. Next time you're on breakfast duty, skip the mixing bowls. Instead, dump all your pancake ingredients into the blender and let it do all the work. Just remember to stir in any extra ingredients, like fruit or nuts, after blending.
Your blender is perfect for mixing and pouring out batter.
When everything's mixed, that glass jar is perfect for pouring out batter. This tactic can work for a lot of recipes: try it for waffles, muffins, and cakes!
Create Your Own Condiments
Sure, it's easy to grab a bottle of ketchup at the grocery store, but it's surprisingly simple to create this sauce at home. In fact, a lot of condiments, dressings, and dips can be made with little effort beyond tossing the ingredients into a blender and then packaging the finished product to enjoy later.
Try out these recipes:
Churn Your Own Butter
Your friends and family will be so impressed when you put a dish of homemade butter on the dinner table. Just don't tell them how simple it was to make. All you need to do is pour cream into your blender and blend for a few minutes. This'll leave you with butter and buttermilk (the latter of which you can save to make blender pancakes). How long you have to blend will depend on how powerful your blender is, but you should have butter within 10 minutes.
Start with this basic butter recipe, and then try adding your favorite herbs or spices.
SEE ALSO: These 13 Foods Aren't What You Think They Are
Whip Up Homemade Ice Cream
While you shouldn't expect your blender to make ice cream as well as an ice cream maker, it can do a reasonable imitation — and you can have this instant-gratification treat ready to eat in less than 10 minutes. Because your blender can't chill ingredients, making blender ice cream or sorbet involves blending frozen ingredients to a soft-serve consistency. The finished product won't have the airy texture of store-bought ice cream, but it can still be awfully tasty. Try one of these recipes:
DIY Dairy-Free Milk
You've probably never considered making milk at home, but it's easy to create nondairy milks in your kitchen. Though recipes vary depending on what you're making, there are typically only three steps: Soak your ingredients in water, blend to the desired consistency, and sweeten to taste. The process isn't quite as easy as buying the milk at the store, but it's pretty close — and the end result is milk that's flavored just the way you like it. Try these recipes:
Make Your Own Flour
Specialty flours can add a punch of flavor (and nutrition) to your favorite baked goods, but keeping your pantry stocked can be expensive. There's good news, though: It's incredibly easy to make your own flour at home using a blender.
For nut and grain flours, just dump the ingredients into your blender and blend until they reach a flour-like consistency.
For nut and grain flours (like almond and oat), all you have to do is dump the ingredients into your blender and blend until they reach a flour-like consistency. If you're after a gluten-free option, you can also make your own rice flour (here's how). It requires a bit of extra work — you have to soak the rice in water before blending — but it should still be well within the abilities of even the non-chef. Buy your ingredients in the bulk section of your supermarket, and you'll be able to keep your favorite flours in stock and stick to your grocery budget.
Grind Coffee or Spices
While you can buy pre-ground coffee and spices, fresher is always better. But that freshness may not be worth owning an extra appliance for grinding — why not use your blender instead? Just toss in your coffee beans and blend to the consistency you want.
Make Your Own Body Lotion
Beauty products can be pricey, especially when you're in the market for all-natural or organic items. If you're looking to save some cash, try making your own moisturizing lotions at home with just a few ingredients. While there are lots of different recipes, most include beeswax, moisturizing oils, and whatever type of scent you prefer. There's plenty of room to experiment to get the perfect moisturizing mix for your skin.
SEE ALSO: 10 Things You Didn't Know You Could Do With a Hair Dryer
Making a moisturizer takes a bit of patience. Still, it comes down to melting the wax and then combining the ingredients in a blender until the mixture reaches the right consistency. Try out these recipes:
Make the Best Body Scrub
Just like lotions, the cost of fancy body scrubs can add up — and just like lotions, you can make them at home. All you need is something to scrub with (like sea salt), something to moisturize (like almond oil), and any scent you'd like. Blend them together, and the result is your own completely customized body scrub. Start by giving these recipes a try:
Turn Kitchen Scraps into Compost
Keeping up a proper garden can take a lot of space, much to the dismay of apartment-dwellers. But with a little help from your blender, you can turn food scraps into cold compost. Just toss soft food scraps into your blender, add enough water to cover them, and then blend the mixture into a slurry. Though the resulting mix isn't quite compost, your plants will still love it: Spread it over your garden and work it into the soil.
SEE ALSO: Save on Groceries This Summer With a Home Garden
Don't Forget to Clean Your Blender!
You might be a bit dubious about making some of these things — especially the compost — because they can be a mess. But your blender can (almost) clean itself.
First, rinse or wipe out the blender pitcher. If you were making lotion with oil or beeswax, be sure to wipe it out carefully so as not to clog your kitchen sink! Then fill the blender halfway with water and add a few drops of dish soap. Blend until it's squeaky clean. Simply rinse to get rid of the soap.
Readers, what other cool things can you do with a blender? Have you ever tried any of the tips we mentioned, and if so, how did it work out? Let us know in the comments below!
---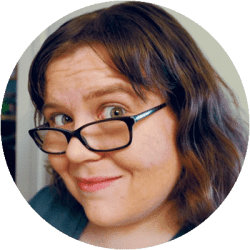 DealNews Contributing Writer
Originally working in IT, Elizabeth now writes on tech, gaming, and general consumer issues. Her articles have appeared in USA Today, Time, AOL, PriceGrabber, and more. She has been one of DealNews' most regular contributors since 2013, researching everything from vacuums to renters insurance to help consumers.
DealNews may be compensated by companies mentioned in this article. Please note that, although prices sometimes fluctuate or expire unexpectedly, all products and deals mentioned in this feature were available at the lowest total price we could find at the time of publication (unless otherwise specified).