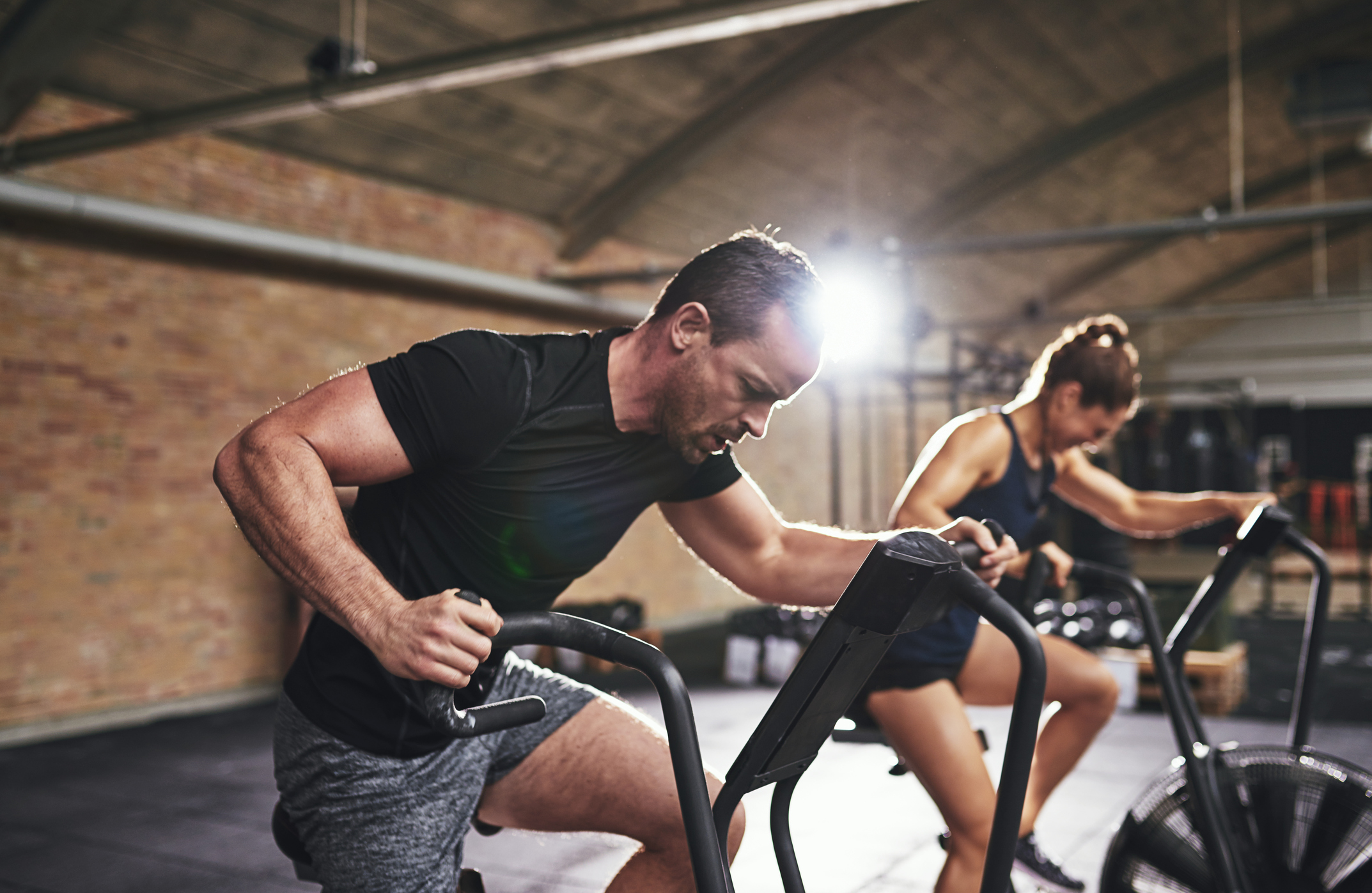 If your New Year's resolution is to tone up and slim down, you have lots of company. But this goal is easier said than done. Making time for the gym can be difficult, and if you don't have the proper equipment lying around the house, it's hard to get a great workout.
The good news is, there are several ways to get the fitness equipment you need without breaking the bank. Read on for tips to help you save on exercise equipment, so you can stick to that resolution and get in shape.
Look for Deals Early in the Year
Physical fitness is at the top of many people's resolution lists. So it's no surprise that exercise equipment flies off the shelves in January. But 80% of resolutions vanish by the second week of February, according to U.S. News. What happens when those resolutions aren't met?
SEE ALSO: 5 Strategies That Gyms Use to Hook You (and How to Not Fall for Them)
You guessed it! Out the door goes that shiny, nearly new exercise equipment. For this reason, it's a good idea to start looking online in February for deals resulting from those failed resolutions. If you don't want to wait until then, though, you can still shop in January. Retailers roll out promotions to help consumers meet their fitness resolutions, so you could still save.
If you're okay waiting a few months more, check out the fitness deals in May, too. In 2017, DealNews featured more exercise equipment deals in May than in any other month.
Buy Online
Even if you can't catch the wave of savings from resolutions gone sour, you can still score deals by shopping online. Browse for equipment on sites such as Amazon, Groupon, and eBay.
A few recommendations for shopping online:
Inquire about the return policy. You'd hate to get stuck with equipment that doesn't work for you after you've spent a ton of cash.
Test the floor model first. If you can find a model of the fitness machine you're considering at a brick-and-mortar location, check it out before making a purchase. This will save you both money for shipping and time for assembly, should you determine later that you need to return the equipment.
Look for free shipping. Online retailers sometimes offer free shipping on purchases over a set dollar amount. If you take advantage of these deals, you could keep $50 or more of your hard-earned cash.
Go for Secondhand or Refurbished Equipment
When shopping online, also be on the lookout for gently used or refurbished equipment. It's always nice to buy new, but why spend hundreds more when you can get used equipment that works just fine?
Contact Gyms or Fitness Centers
Are there gyms in your area that are going out of business? If they have equipment that was purchased outright and doesn't have to be returned to the lessor, they may be desperate to get rid of it. (This is especially the case if new ownership isn't taking over and they're vacating the space).
When your local gym purchases new machines and equipment, they'll be looking to clear out the old items. Try negotiating with the owner to score a good deal.
The gym's loss could be your gain, as you may be able to negotiate a great price on exercise equipment.
It may also be possible to score a good deal if the gym has recently purchased new machines and equipment, and is looking to clear out the old items.
Reach Out to Equipment Manufacturers
Fitness equipment manufacturers — like Precor, Cybex, Life Fitness, ProForm, and NordicTrack — sometimes have a surplus of older equipment models returned from lessees. So it's worth inquiring about taking a machine or piece of equipment off their hands at a discounted rate.
Consider Showroom Models
Planning to skip online retailers and head to the store? If the retailer has showroom floor models, give them a test drive. If they seem like a good fit, ask the sales representative if you can buy the equipment as is from the showroom floor. Their answer may surprise you.
SEE ALSO: Your Complete Guide to Buying Workout Clothes
Don't know where to start? Consider sporting goods stores, such as Academy Sports & Outdoors and Dick's Sporting Goods. Also try big-box retailers like Walmart, JCPenney, and Sears. You may also have luck with local small-scale fitness shops.
Stop by Garage Sales
Some of the best hidden treasures can be found at garage sales for a fraction of what they're worth. And exercise equipment is no exception to the rule. So check out garage sales in your area or peruse the weekly circulars for community garage sales. You could find someone who's eager to dispose of a perfectly functional piece of equipment for far less than it's worth.
Shop Around
As with any big-ticket item, you should do your homework to ensure you're getting the biggest bang for your buck. It may take a bit more legwork, but the cost savings will be worth it.
Readers, what other tips and tricks have you used to save on exercise equipment? Let us know in the comments below!
---