How Do Toys Like Hatchimals Become So Popular?
Social media and trend-tracking play a part, but a holiday toy still needs some luck to become crazy hot.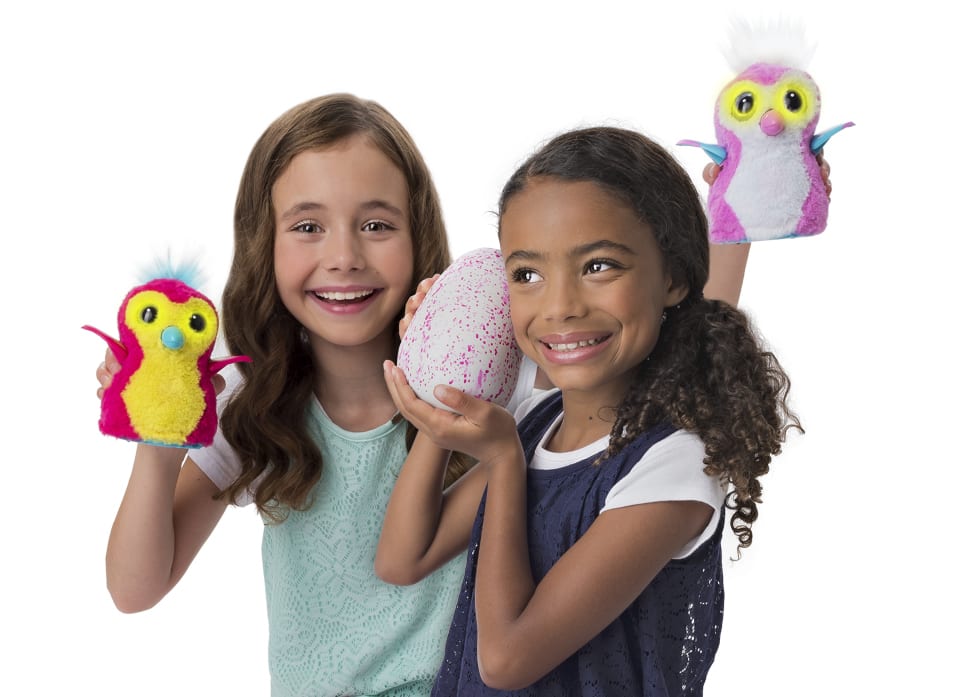 Nearly every holiday season, there's one toy that kids want above all others. It sells out at stores across the country — and resellers offer it at huge markups.
This year's hottest toy is the Hatchimal. This plush pet "hatches" out of an egg, "grows" from a baby to a kid, and learns to walk, talk, dance, and play games in the process. Think of it as the latest iteration of the Furby or Tamagotchi: a smart toy that encourages kids to nurture it. The twist with Hatchimals is you don't know exactly what's inside your egg, so it also provides the surprise of a blind-boxed toy.
Hatchimals retail for $59.99, but they're tough to find on store shelves — manufacturer Spin Master hasn't been able to meet demand, and stores can't keep the toys in stock. Retailers like Walmart and Toys"R"Us have been using limited supplies of the toy as a lure to draw people into stores, advertising Hatchimal availability, but there simply aren't enough to go around. That means the only reliable supply of Hatchimals (before Spin Master makes more available in January), is through resellers who more than double the price.
SEE ALSO: The Most Dangerous Toys of 2016: Superman Will Blind You
That can be a (literal) high price to pay for parents who've waited until the last minute to do their holiday shopping. But retailers clearly saw this one coming. So just what goes into making the hottest toy of the holiday season — and why are shoppers the last ones to know about it?
Read on for an insider look into how toys like Hatchimals become so popular.
Retailers Start Their Holiday Shopping in January
At Toys"R"Us, the merchant team starts hunting for the year's top toys in January, hitting up toy industry shows around the globe. The team starts with a list of hundreds of toys, which has to be whittled down to the company's annual Fabulous 15. The list comes out in September, which gives shoppers plenty of time to pick up the year's must-have toys — but not all of us start thinking about holiday shopping that early in the season.
The Fabulous 15 list comes out in September, but not all of us start thinking about holiday shopping that early in the season.
Hatchimals are on the Fabulous 15, of course. But how did Toys"R"Us know they were going to be one of this year's hottest toys? "We go to Toy Fair [in February] and start to notice, even that early, trends emerging for fall," explains Nicole Hayes, public relations manager for Toys"R"Us. "For instance, Hatchimals. We saw that earlier this year and we knew it was going to be a hot toy. That's why it's on the list."
The company has been making holiday toy lists for years — and has a good track record of picking the hottest holiday toys.
Popular Toys Know the Trends
Toys"R"Us and other retailers don't just look into a crystal ball to decide what's hot each year. Making good predictions is all about knowing the consumer and keeping on top of toy trends.
"It's really all about studying the consumer very, very well ... and just winning the lotto at the end of the day," says Ana Smith, senior director of media relations for the National Retail Federation. "We don't always have a story like Hatchimals. That's a big success story."
What's the secret to that success? Tech is a big trend this year, with toys like the Fisher-Price Code-a-pillar, which teaches kids as young as 3 the basics of coding, and the Kano Computer Kit, which helps kids build their very own computer. Both made the Toys"R"Us Hot Toy List. Hatchimals play right into that high-tech trend; however, they're also very interactive, requiring a child to play with them so they can grow and learn.
"Kids love to nurture and take care of toys — this takes it to a whole new level," says Adrienne Appell, director of strategic communications for the Toy Industry Association.
SEE ALSO: 7 Budget-Friendly Holiday Gifts for Tech Fans
So a Hatchimal is high-tech, interactive, and taps into kids' desire to nurture. All toymakers need to do is go down that checklist again next year to get another success story, right? "We'd see a lot more of these things happen [if that were true]," Appell says. "Usually once a year or once every couple of years we see a toy that really resonates and is hard to find on shelves."
Unfortunately for toymakers, there's no precise formula to create the year's best-selling toy. "The trends are different year to year," Hayes explains. And that means designing and selling this year's biggest toy still takes some luck.
Social Media Takes Toy Hype to the Next Level
Though a lot of care goes into making and selecting the year's hottest toys, social media plays a big role in driving sales once they're out in the world. "Parents may buy gifts to tape their kid's reaction and post it on social media, while the kids want to enjoy the toy itself," Smith says. "Especially with Hatchimals, there are a lot of videos online of parents enjoying it a lot more than the kids."
And while adults enjoy taking and sharing those reaction videos, kids love to watch toy unboxings and more on YouTube, with channels like Ryan ToysReview and DisneyCollectorBR racking up millions of views on their toy videos.
Social media can elevate the hype around already hot toys, driving up interest.
Social media can elevate the hype around already hot toys, driving up interest. "There's the viral component of social media. The way that we share information is even more fast and furious," Appell says. "Kids are actually able to see how kids are playing with it, what the toy does. It's not an orchestrated TV commercial, they can see real kids playing with it. That helps feed the frenzy."
Can't Get a Hatchimal Yet? Here's How to Deal
But what are parents to do if their child's heart was set on getting a Hatchimal this holiday? Spin Master has a website to help you get ready for your Hatchimal's arrival in January, with updates from Santa, instructions on how to build a Hatchimal nest, and more to keep your child excited even if there isn't a Hatchimal under the tree this year.
For retailers, it's all about pointing out that other great toys are also available, even if they aren't the hottest picks. "Though toys like Shopkins and Hatchimals are still very popular, in our Consumer Holiday Survey we've learned that traditional toys still take the lead on the type of gifts kids want for the holidays," Smith says.
So even if the latest high-tech toys aren't on store shelves when you're out shopping, the classics — from Barbie to LEGO to Hot Wheels — are still kid-pleasers. Still, you may want to print out a Hatchimals Ownership Certificate so they know one's on the way.
Readers, what's your experience been in trying to buy Hatchimals or other hot holiday toys? Were you able to snag them? Let us know in the comments below!
---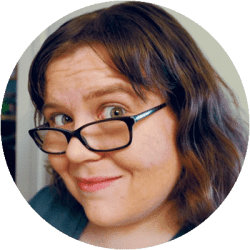 DealNews Contributing Writer
Originally working in IT, Elizabeth now writes on tech, gaming, and general consumer issues. Her articles have appeared in USA Today, Time, AOL, PriceGrabber, and more. She has been one of DealNews' most regular contributors since 2013, researching everything from vacuums to renters insurance to help consumers.
DealNews may be compensated by companies mentioned in this article. Please note that, although prices sometimes fluctuate or expire unexpectedly, all products and deals mentioned in this feature were available at the lowest total price we could find at the time of publication (unless otherwise specified).