24 Items Worth Buying on the Northern Tool Website
From generators to hand tools and everything in between, you can find exactly what you need at Northern Tool.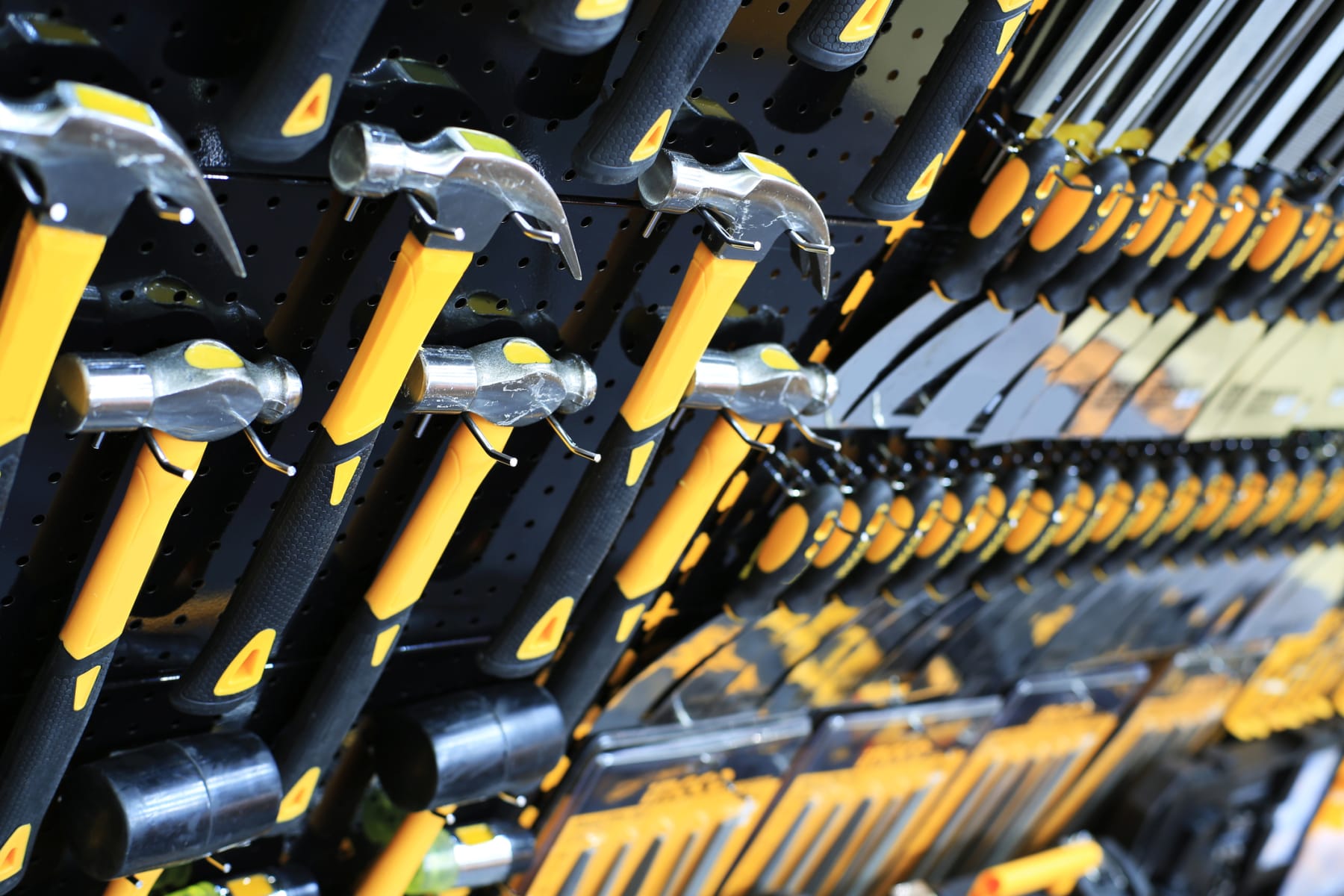 There's a veritable plethora of stores to purchase tools from, whether you prefer large home-improvement chains like Home Depot and Lowe's, or even big box stores like Target and Walmart. However, if you want the greatest selection and need specialty items, your best bet will likely be a dedicated tool retailer, like Northern Tool.
Whatever you're looking for, check out our guide for the top products to buy on the Northern Tool website. This is by no means a comprehensive list — the store offers a ton of different tools to handle a variety of jobs, whether professional or DIY. But this is a solid rundown of some of the most recommended items you can buy at the tool retailer.
What to Buy on the Northern Tool Website
The Northern Tool company offers practically every type of tool, but below we've highlighted some of the more popular ones that DIYers swear by.
Generators
You might not think you need one, but there are several reasons to have a portable generator on hand. Whether you need a source of backup power or just want to fuel appliances and lights for an outdoor party, here are a couple of models to consider.
Honda EU2200iTAG1 Companion Inverter Generator: This inverter generator has a locking plug that allows a parallel connection to another EU2200i or EU2000i with a parallel cable. The cable isn't included, but you can shop for it at Northern Tool while you're buying this generator. The machine also has a carbon monoxide minder to protect against CO, plus Bluetooth connectivity to monitor generator performance from your smartphone.
Powerhorse Portable Inverter Generator: This portable inverter generator has a quiet 52-decibel noise level, so it's good for using at home, while camping, and during tailgates, among other situations. It also features a low-distortion output, making it safe to use with sensitive electronics like laptops, smartphones, and TVs. Thanks to the parallel-ready design, you can connect two Powerhorse 2,300-watt inverter generators via a parallel cable kit for home standby power, and provide up to 3,600 watts to power larger appliances.
Pressure Washers
Pressure washers are invaluable for heavy-duty cleaning projects around the home, and you can even use some for disinfection.
NorthStar Electric Cold Water Total Start/Stop Pressure Washer: Power through jobs faster and with less component wear with this pressure washer. "On-demand technology" turns on the pressure washer when you squeeze the spray gun trigger and shuts off as soon as it's released. Pressure is adjustable, so it can be tailored to suit a variety of jobs, and the high-efficiency motor helps ensure smooth, reliable performance.
NorthStar Gas Wet Steam & Hot Water Pressure Washer: This hot water pressure washer can be used to clean with water that's up to 250 F, at 4 gallons per minute and 3,000 pounds per square inch. The product has a forged brass manifold, which can provide improved strength over aluminum, and the coil assembly is encased in a combustion chamber resistant to thermal shock. Wondering why you'd use a hot water pressure washer? They're meant for purposes like sanitizing surfaces, helping reduce the prevalence of germs without having to rely on disinfectant.
Power Tools
Every household could use a selection of power tools, and these two options can be a great foundation for your kit.
Milwaukee M18 Li-Ion Compact Cordless Power Tool Set: This set includes two cordless tools: a compact driver and a 1/4" hex impact driver. It also comes with two Milwaukee M18 batteries, one 1-hour charger, and a Milwaukee contractor bag. The battery technology redesign reportedly allows tools to "deliver more power with faster speeds and longer tool run times." They're also said to be lighter and more compact — eliminating fatigue and allowing for overall work to be improved.
DeWalt 20V MAX Cordless Lithium-Ion Combo Kit: If you prefer DeWalt-brand tools, this is a solid pick. The kit includes a 1/2" drill/driver that has a compact design to fit into tight areas, and is lightweight enough to be used for long periods. With its high-performance motor, this tool can deliver 300 unit watts out, and it has a high-speed transmission that offers two different speeds. Along with the drill/driver, you'll also receive a 1/4" impact driver, two lithium=ion battery packs, one battery charger, and a DeWalt contractor bag.
Automotive Products
If you handle any automotive jobs on your own, there are a couple of items you should keep on hand. Check out these recommendations for automotive must-haves.
Yellow Jacket Low-Profile Super-Duty Jack: This low-profile jack makes an excellent addition to any automotive kit, as it reportedly lifts up to 75% faster and lasts up to 10 times longer than standard floor jacks. The design offers a large, stable platform, while an oversized saddle ensures loads are stabilized via more surface area. It features 2-stage, extra large pistons to handle lift, a double pump design that reaches maximum rise height in under five pumps with no load, and a lift range from 4" to 23". It's also designed to handle at least 5,000 lifting cycles.
Pro-Start Heavy-Duty Jumper Cables are 25' long and come with a carrying case.
Pro-Start Heavy-Duty Jumper Cables: Another must-have automotive tool is jumper cables, as they're a practical item to have on hand at all times. These heavy-duty cables are extra flexible and have a length of 25'. They have copper-clad aluminum clamps and wire, and are designed to fit both top- and side-mount batteries. The cables are poly-coated to resist oil, gas, and acid to ensure a long product life. These cables also include a carrying case for easy transport, whether you store them in your garage or in your vehicle.
Construction Products
Even if you aren't a construction professional, you can still benefit from the tools one would use. These two items can come in handy, whether you're working in the construction business or just doing remodeling around your home.
Ascent Mighty Multi 17' Aluminum Multi-Position Ladder: This 17' aluminum ladder is designed for multiple positions and can be rearranged into 24 different configurations. The design ensures you can tackle a variety of jobs, both professional ones and DIY tasks around the home. The product is constructed of aluminum that's "aircraft-grade" and can support up to 300 pounds. Convert this tool into a step ladder, extension ladder, stairway ladder, 90-degree ladder, and trestle to tackle a number of jobs inside and outside. Additionally, it folds flat for easy storage and transport.
Metaltech Multipurpose Maxi Square Baker-Style Scaffold Tower: Tackle all kinds of tasks comfortably with this 12' scaffold. It includes four 29" x 72" ladder end frames, four adjustable-height side rails, and two 67" x 27" plywood platforms with steel-reinforced edges for safety. The tower is also fully adjustable, so you can safely use it on stairways. The platform height for two sections is 134.5", while the maximum reach height for the two sections is 210".
Hand Tools
When creating an extensive toolkit, it's important to look beyond power tools. In addition to other hand tools, consider adding these wrench sets to your kit.
GearWrench Ratcheting Wrench Set: This 32-piece set is made of chrome vanadium steel to ensure strength and durability. These ratcheting wrenches have an off-corner loading design on the box ends for a better grip and reduced fastener rounding. The set includes stubby wrenches for easy access in tighter areas, but all of the wrenches in this set only require a 5-degree arc swing to use.
SEE ALSO: 6 Garden Hand Tools You Need for Your Victory Garden
Klutch Adjustable Wrench Set: If you need a smaller wrench set, this 4-piece kit is a versatile option. The wrenches are made of carbon steel and have a black oxide finish to prevent rusting. They come in 6", 8", 10", and 12" sizes, and can handle maximum openings from 3/4" to 1 1/2".
Lawn and Garden Products
Taking care of your lawn and garden can be daunting, but items like these can make it much easier, as well as faster.
NorthStar Tow-Behind Trailer Boom Broadcast and Spot Sprayer: When you need to spray part of your lawn, this tow-behind sprayer can take care of the job. The open-flow design ensures faster priming as well as a longer life, and the Santoprene diaphragm and Viton valves contribute to superior reliability and chemical resistance. The tank has a large capacity and extra-thick walls that are UV resistant. The tank is also compatible with "virtually all pesticides."
Ironton Garden Hose Reel Cart: If you often water your garden or lawn, you'll likely find a hose reel cart for storage extremely useful. This one has a durable, tubular steel frame with a powder-coat finish and an integrated basket to hold accessories. It holds 300' of 5/8" hose and comes with a 6' leader hose. Additionally, 10" pneumatic tires and solid steel axles offer easy rolling even on rough terrain.
Logging Products
Despite the category name, you don't have to be a lumberjack to use logging tools. If you need kindling or to split logs, these are useful items to consider.
Kindling Cracker Firewood Splitter: If you need kindling, this product makes it easier to split logs to create it. No moving blade or sharp object in your hand means you won't have to worry about cutting yourself. Instead, place a log in this cracker and hit it with a maul similar to the Roughneck 3-Pound Drilling Hammer, splitting the log into firewood with less force than chopping with a standard ax. This cracker is made of high-quality cast iron, and measures 12" high with a 6 1/2" inside diameter of the top ring.
The Kindling Cracker lets you split firewood without the use of an ax.
And if you need a slightly larger model, the Kindling Cracker King is also available. It has a 17" height, a 9" inside diameter for the top ring, and a 10 1/2" base with square feet for stability when in use. The XL size offers more space than the original to handle larger and longer pieces of wood.
NorthStar Horizontal/Vertical Log Splitter: If you have many logs to split, it's worth considering this machine. It has a patented wedge design crafted of alloy steel that maintains a consistent split, and you can add wedge wings to make each stroke more efficient. Plus, the auto-return wedge saves time and effort when splitting, and the slide-action, self-leveling pivot makes it easy to switch between horizontal and vertical splitting. Four different components protect the hydraulic system from contaminants, while a large reservoir allows fluids to cool, reducing wear and also helping them to last longer.
Trailers and Towing Products
Prepping to haul larger items is a breeze with the variety of items available, but we found these two picks to be the most recommended at Northern Tool.
Uriah Products Aluma-Tow Adjustable Aluminum Ball Mount with Case: This single hitch mount covers common towing needs for all vehicle sizes, making it an easy pick for those who just need a simple system. It has a high gross trailer weight rating of 12,000 pounds for hauling heavy loads, and features anti-theft protection with the included two locking hitch pins and four keyed-alike keys. The product includes three independent chrome-plated steel, interchangeable hitch balls in the sizes of 1 7/8", 2", and 2 5/16". The adjustable ball mount features a 6" drop distance and 6 3/4" rise distance.
Ultra-Tow 4' x 8' Folding Aluminum Trailer Kit: Made with a rustproof aluminum frame, this folding trailer kit is road-ready and designed to meet Department of Transportation requirements. It measures 4' x 8', but folds to 72 5/8" for convenient storage. It has a 1,170-pound payload capacity and can be used to haul a variety of items. Plus, aluminum wheel fenders prevent cargo damage from things like rocks and debris.
Air Tools and Compressors
Air tools and compressors have a number of uses, including both professional and DIY applications. Whatever you need them for, chances are Northern Tool will have the perfect tools to fit your projects.
Klutch Auto-Rewind Air Hose Reel: Keep an air compressor hose on hand and conveniently stored with this reel. It's a steel reel with a durable powder-coat finish, and comes with a 3/8" diameter kink-resistant hose with a length of 50'. The auto rewind means you can wrap the hose up in a snap, but the product also has a 12-point ratchet to lock the hose at your desired length. Rollers are non-snag to reduce hose wear and abrasion, and this rig can be mounted to the wall, ceiling, or floor. It's ideal for a variety of climates, as the hose remains flexible down to temperatures as low as -40 F; it also resists damage from extreme ozone and UV rays.
SEE ALSO: 6 Reasons Why You Need a Portable Power Generator
NorthStar Portable Gas-Powered Air Compressor: This 30-gallon horizontal air compressor is powered by a Honda gasoline engine with a 3-amp charging system. It features a belt-driven, full cast iron 2-stage pump with a V-type cylinder design that results in superior cooling. Plus, Low Vibration Technology provides smooth operation, and there are floating-type Swedish steel valves for long-lasting valve life. The air compressor also features a durable steel belt guard and liquid-filled pressure gauge for better accuracy, as well as protection against pressure spikes.
Fans
If you live in an area with sweltering summer temperatures, having a quality fan can be invaluable, especially if you like to spend your days outdoors.
Ironton High-Velocity Floor Fan: This high-velocity floor fan is made to be housed in your garage or other large areas. It has a 120-volt motor that powers the aluminum blades up to 1,514 rpm, and a 3-speed switch to control the airflow to find the right level of comfort. The fan has vertical tilting capabilities, so you can fully control the angle, and the solid metal construction means this will be your go-to fan for years to come.
Strongway Classic Cooler Drum Fan: This is a fan made for workspaces, with a 24" diameter, an airflow of 7,700 cubic feet per minute, and a direct drive motor. The 2-speed motor gives you controlled air output, and the aerodynamically balanced blades allow for quiet operation. Plus, the fan is portable and easy to roll around, so you can move it whenever you need to.
Heaters
If you encounter harsh winters every year and run the risk of power outages, having a heater that can work in those conditions is a must for remaining warm, comfortable, and safe.
Mr. Heater Natural Gas Vent-Free Blue Flame Wall Heater: This natural gas wall heater is made for hard-to-heat areas. It doesn't require venting, a chimney, or electricity, which also makes it ideal for power outages. It uses natural convection to heat areas up to 1,000 square feet and is designed for easy installation, and to be a clean-burning, cost-effective appliance. The electronic ignition offers quick and reliable starting, while the automatic low oxygen shutoff system provides safety and peace of mind. Control the temperature with the multi-output valve, and add an optional blower to help circulate the heat more quickly and efficiently.
The Mr. Heater and Dyna-Glo heaters can help warm up your garage when the weather is cold.
Dyna-Glo Delux Portable Kerosene Heater: When you need to heat larger areas, this kerosene heater provides efficient, professional-grade performance. It can heat up to 3,200 square feet and has multi-fuel capabilities, so it can run on 1 K kerosene, #1 diesel, and #1 fuel oil. It has a sturdy frame and 10" flat-free wheels for easy maneuverability, and features a run-time fuel gauge, built-in digital diagnostics, and an air pressure gauge.
Tips for Tool Shopping
Shopping for tools can be overwhelming, whether you're hitting up a Northern Tool store or the company's website, or checking out another retailer. But if you take the time to do a little research, you can ensure you make the right purchase the first time around.
Consider Renting
If you only need a specific tool for one project or occasional uses, consider renting when you can. Often this route can be cheaper, and obviously, it means you don't have to worry about maintenance or storage either.
SEE ALSO: 7 Must-Have Power Tools for Homeowners
That being said, if you know you're going to be using a particular tool frequently for multiple projects, it's absolutely worth investing in your own. As long as you have the budget to afford it, it pays to go ahead and buy in this situation rather than rent.
Don't Forget Storage
When considering tools of any kind, confirm that you have the appropriate storage for the items. For example, if you're buying a drill/driver combo, make sure you own a bag or case to hold the tool and its accessories. And if you're buying a huge fan, air compressor, or log splitter, ensure you have the garage space to store those when they're not in use.
Make Sure You Have Room
Speaking of space, you'll need to make sure you have the room to actually use the tools. If you're building your own furniture, buying a circular saw may seem like a no-brainer. However, if you're living in an apartment, you'll need the space to actually use the tool. Make sure before you purchase a tool that you have the physical space to use it — and that you won't be disturbing neighbors when you do.
Ready to start shopping? Check out the best Northern Tool deals now!
---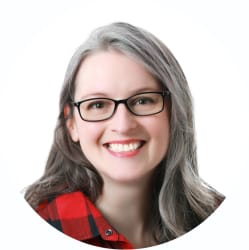 Senior Staff Writer/Consumer Analyst
Julie's work has been featured on CNBC, GoBankingRates, Kiplinger, Marketwatch, Money, The New York Times, Real Simple, US News, WaPo, WSJ, Yahoo!, and more. She's extolled the virtues of DealNews in interviews with Cheddar TV, GMA, various podcasts, and affiliates across the United States, plus one in Canada.
DealNews may be compensated by companies mentioned in this article. Please note that, although prices sometimes fluctuate or expire unexpectedly, all products and deals mentioned in this feature were available at the lowest total price we could find at the time of publication (unless otherwise specified).