7 Celebrities Who Are Pretty Serious About Collecting Things
The fact that Johnny Depp collects dolls probably won't surprise you, but the picture of him holding them might.
There's no record of when the first caveman (or cavewoman) took, let's say, a grouping of sticks or pelts and let them sit there just for the enjoyment of it. But to be sure, something in the human psyche drives us to collect things — not in a hoarding sort of way, but because it transcends the mere fact of buying. Collections give us joy because it's similar to solving a puzzle: You fill in the missing pieces, and step back to view the new picture that emerges with each find.
What's true for us is true for celebrities, too, except that in most cases, they have more time and money to play with. Here's a glimpse into the exhaustive, impressive collections of stars, celebs, and those in the public eye.
Jay Leno: Cars
With more than 100 cars and 50 motorcycles in his collection, Jay Leno arguably possesses the best motor vehicle collection of any celebrity in North America. In a 2006 interview, Leno told this reporter that, "I was brought home from the hospital in a 1949 Plymouth, and to this day, when I get in one of those cars and I smell the wet mohair, it brings back memories of being a kid."
While Leno owns a a 1909 Stanley Steamer, a 1930 Duesenberg, and a 1955 Buick Roadmaster, he doesn't keep them as museum pieces: He drives and works on them all. Other vehicles in his famed collection include a 1917 Fiat Botagogo, 1966 Ford AC Cobra, and a $150,000 jet bike, powered by an Allison engine plucked from a Bell Jet Ranger helicopter. But there's one that got away: a 1934 Ford, his first car, that he bought for $350. He traded for new tires and parts as a teenager.
Leonard Maltin: Vintage Movie Posters
Maltin, perhaps best known for his role as Entertainment Tonight's movie critic, has a huge collection of posters and memorabilia. Back in 2012, he put just a fraction of his posters and lobby cards up for sale through Heritage Auctions in Dallas. In a 2012 column on Indiewire, Maltin explained that he and his wife were "trying to simplify our lives. There's just too much 'stuff' stashed in cabinets and closets." The rarities included a Three Stooges one sheet for a 1941 short, Alfred Hitchcock's Dial M for Murder (worth more than $1,800), and a poster from Walt Disney's 1941 classic Dumbo (worth more than $5,000).
Nicholas Cage: Comic Books
Though he was born with the last name Coppola (and is the nephew of Francis Ford Coppola), the actor changed his last name to Cage — as in the Marvel Comics superhero Luke Cage. His well-publicized financial problems have forced Cage to sell off many if not all of his comic books, but he did make a tidy profit at one particular auction.
In 2011, he sold a near-mint copy of Action Comics No. 1 at a record $2.16 million. That was far more than the $150,000 or so he paid for it in 1997. The June, 1938 comic features the first appearance of Superman. And you'd have to be super-rich to afford it: The auction price was enough to buy four nice homes in one of Chicago's more decent neighborhoods.
Claudia Schiffer: Insects
Somehow, the juxtaposition of a former supermodel and insects just doesn't make sense; it's easier to imagine a beautiful woman like Schiffer screaming at the sight of them. But instead, she screams in delight for insects, according to The Richest. "As a child, I was fascinated with spiders' webs sparkling with morning dew," says Schiffer, who has beetles and butterflies mounted on the walls of her home. (Better pinned to wallpaper than flypaper.)
Angelina Jolie: Knives
Should Angelina Jolie ever decide to cut off Brad Pitt, she can start by taking back her knife collection from any joint ownership. When it comes to knives, Jolie is, uh, a bit eccentric. She played with knives — in bed with her boyfriend, no less — when she was 14, and bought a knife for Pitt's son Maddox when he was just 7. "My mom took me to buy my first daggers when I was 11 or 12," she told W Magazine. Jolie collects knives from all over the world and like a drummer twirling drumsticks, she wields butterfly knives to keep her skills sharp, if you will.
Rod Stewart: Model Trains
While it's far easier to imagine Rod Stewart featured in People as opposed to Model Railroader, it turns out that Rod the Mod has a passion for HO scale trains. In this video from Model Railroader, you can see Stewart's amazing cityscape train set on the February 2014 magazine cover. It features a roundhouse, oil refinery, and a liberty ship docked in the city's port. What, no HO scale stadium with Rod's mini-me headlining a concert? We're guessing that when it comes to making a plastic facsimile of yourself, there's no point in asking, "Do you think I'm Plexi?"
Johnny Depp: Dolls
What do you get the man who already owns an island in the Bahamas? Why, more dolls, of course. Some corners of Depp's collection are as strange as the actor's roles in Tim Burton films. According to a 2013 piece in the Business Standard, Depp's got a Lindsay Lohan doll with an electronic ankle bracelet, a stash of Barbie and Ken dolls, and other celebrity editions that he dresses according to how they appear in the latest news, including Beyoncé. We're guessing that if he has a doll of Jay-Z (who bought an $80,000 Barbie for his kid), he's placing the two stars farther and farther apart.
As with so many things material, collecting is part science, part art. But it's all fun, and no matter what you accumulate or assemble, we recommend not going too far. Rather, there's a sense of satisfaction when you amass a group of specimens that evolves over time. No one's collection is truly complete, or ever will be. But when it all comes together as an impressive little unit, there you have completeness.
---
Related DealNews Features: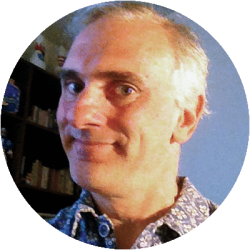 DealNews Contributing Writer
Lou Carlozo is a DealNews contributing writer. He covers personal finance for Reuters Wealth. Prior to that he was the Managing Editor of WalletPop.com, and a veteran columnist at the Chicago Tribune.
DealNews may be compensated by companies mentioned in this article. Please note that, although prices sometimes fluctuate or expire unexpectedly, all products and deals mentioned in this feature were available at the lowest total price we could find at the time of publication (unless otherwise specified).