How to Buy a Men's Wallet
Many wallets are very similar, which is good news for your budget. All you have to do is pick the style you like.
There are men's shoe snobs, and there are men's watch snobs. But as far as I can tell, there are no men's wallet snobs. This is good news for deal hunters, because there's not a complex landscape of features and quality to navigate.
Despite an overwhelming number of options in terms of brands and models, many men's wallets are almost identical. You can save your time and money, and focus instead on finding the wallet that's right for you.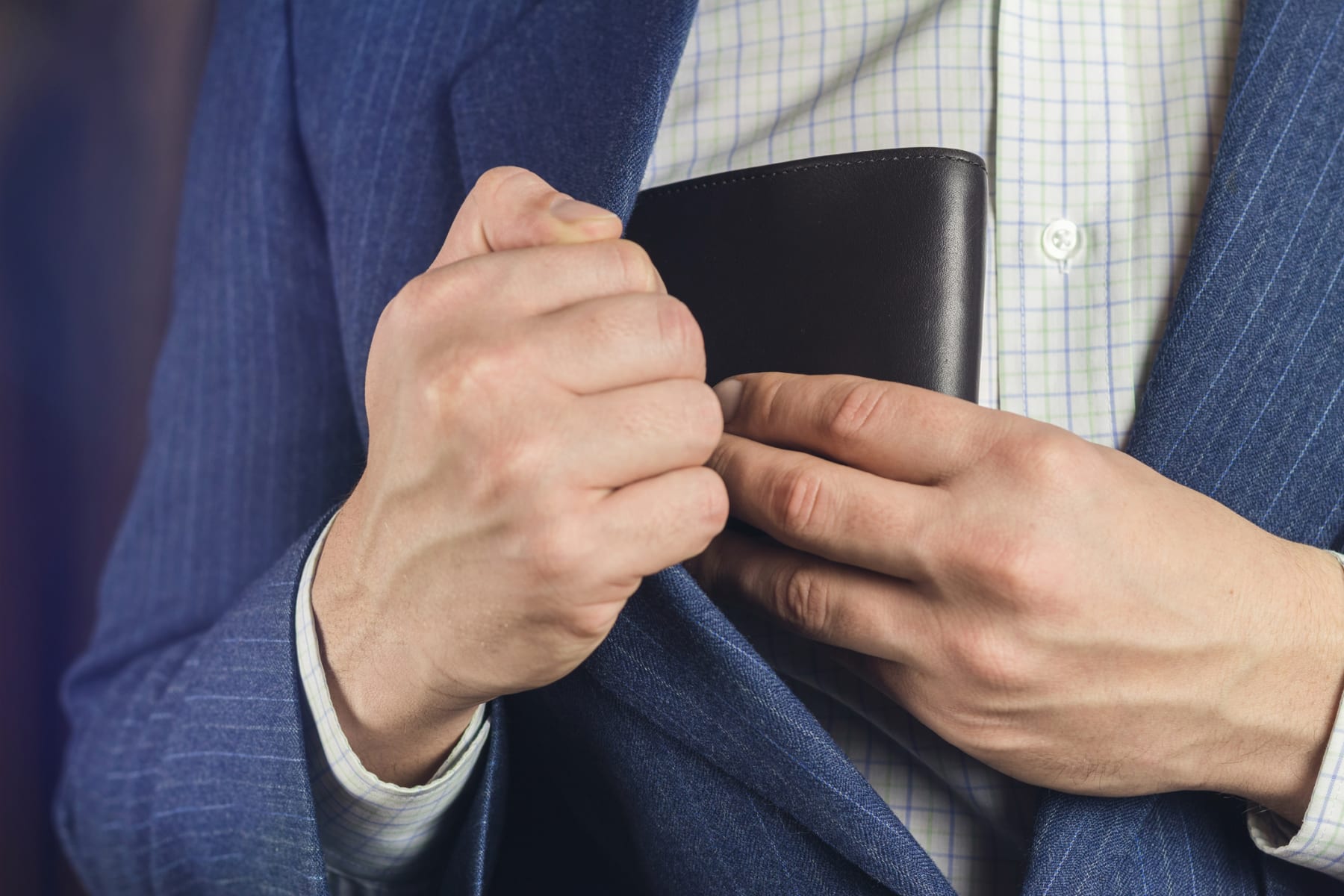 The Classic Leather Billfold
While there are other styles, when you picture a men's wallet, you're probably thinking about a small billfold: a leather pouch that folds over once, fits in your back pocket, and is thick enough to hold a few bills and cards.
Leather billfolds are available in a range of prices, mostly reflecting the brand name, quality of leather, and quality of construction. But they'll all hold your cash and credit about the same.
Leather billfolds are available in a range of prices, but they'll all hold your cash and credit about the same.
Higher quality leather will age better, developing a patina over time, while cheaper leather will crack and peel after a few years or less. More expensive wallets will certainly note that they're constructed with full-grain leather, which is the highest quality. If the product info just says "leather," you can bet it's lower quality corrected leather.
If you're handling the wallets before buying, remember that full-grain leather feels, well, leathery. It has more texture and shows visible imperfections and richer color. Corrected leather feels plasticky and overly smooth, and has flatter color.
Price could also relate to the quality of the stitching: cheaper wallets will come apart at the seams sooner. And for those who aren't into leather, billfolds are available in canvas, nylon, polyester, and even metal.
How Much Is a Men's Wallet?
Under $20
Amazon alone features numerous options in this price range from tons of recognizable clothing and accessories brands, like Nautica, Tommy Hilfiger, Timberland, Dockers, and Columbia. Quality and durability will not be great in this range, but that might not matter much for an item that is being sat on most of the time.
$20 to $50
This is the price range where you'll find some brands that are specifically focused on wallets. If bulk is your main concern, consider Allett, which calls itself the originator of "the World's Thinnest Wallet." Allett's signature billfold, the Slim Leather Original Wallet (around $40), has four slots for up to 24 credit cards. Their Slim Leather Sport Wallet goes for around $30; both of these wallets are just a quarter inch thick.
$50 to $100
If your main concern is quality and value, it's hard to beat the Small Leather Bifold Wallet from Saddleback Leather Co. (around $60). Saddleback offers a whopping 100-year warranty "against defects in faulty materials and poor workmanship" on all of their leather goods, making this full-grain leather piece a true bargain.
Bellroy is another popular option in this range, with high-quality leather and super slim profiles. What's more, their products come in a number of bright natural dyes like blue, burnt orange, and green, in addition to more traditional black and brown. Both their High Line and Low Down billfolds (around $80 each) can fit flat bills and two to 10 cards. Their Slim Sleeve (also around $80) is the smallest of these options, but requires folding up your bills. While they don't have Saddleback's 100-year warranty, they will cover you for three years.
More than $100
If you really want, you can blow up to $500 on an alligator or calfskin leather wallet from a fancy fashion house like Burberry or Salvatore Ferragamo. In addition to having a sleek, durable billfold, you'll have a lot less cash to bulk it up!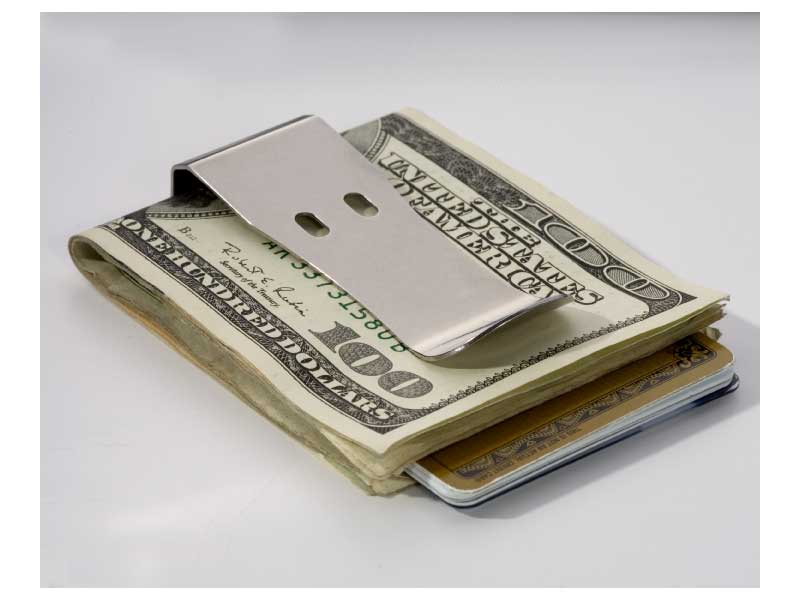 Try a Minimalist Money Clip
If you really want to go minimal, consider a money clip. It's exactly what it sounds like: essentially a large metal clip (or sometimes a strip of leather with magnets at the end) that holds together a stack of cash, and maybe an ID and some cards.
For such small accessories, money clips really run the spectrum in price. As an example, the Brass Money Clip from Boarding Pass NYC goes for around $15. Or, you could buy a Tiffany 1837 clip in sterling silver for around $190. (For what it's worth, it's well reviewed.)
A card holder could be used in conjunction with a money clip; or for the true minimalist, this could be its own very small wallet, holding just a few cards and folded up bills. Most companies that make wallets also make a card holder.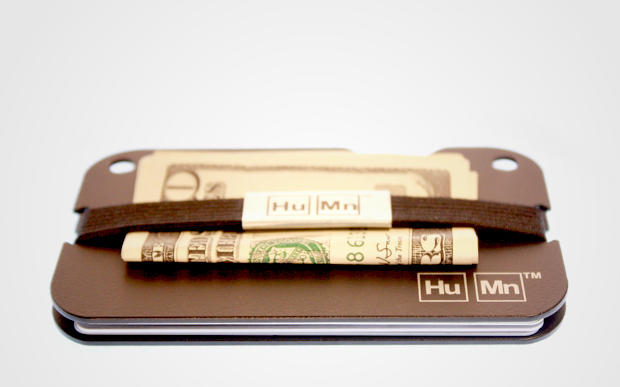 Wrap Up a Banded Wallet
For the ultra-minimalist, there's a growing category that is basically just an elastic band holding your things to a metal plate, or between two plates. Popular brands include HuMn, The Ridge, and ElephantWallet.
Or, remove the plate entirely. According to Lifehacker, a plain rubber band is the best wallet.
What's your top choice for a wallet? Let us know in the comments below.
---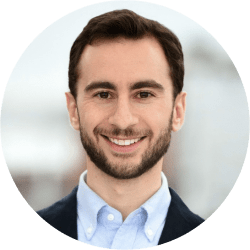 DealNews Contributing Writer
Ben was Features Editor at DealNews from 2014 to 2017, when his shopping insights were highlighted by Good Morning America, Reuters, the Washington Post, and more. Though no longer in consumer news, Ben still loves getting a great deal (and writing about it!).
DealNews may be compensated by companies mentioned in this article. Please note that, although prices sometimes fluctuate or expire unexpectedly, all products and deals mentioned in this feature were available at the lowest total price we could find at the time of publication (unless otherwise specified).