18 Eco-Friendly and Sustainable Products at Target to Check Out
From beauty and personal care items to cleaning supplies and even toilet paper, Target has lots of options for eco-conscious folks.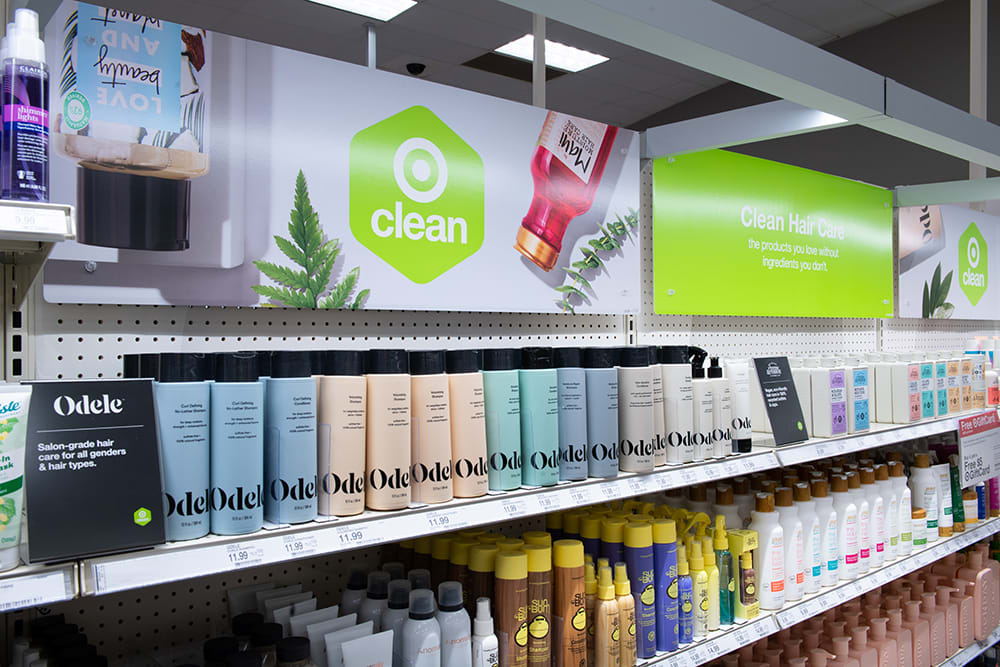 Whether they're worried about climate change or just want to make the Earth a cleaner place, today's consumers are gravitating toward eco-friendly and sustainable products. Finding these kinds of items used to be fairly difficult, but companies and retailers are taking strides now to make the process easier.
Given Target's user-friendly website, it should come as no surprise that the retailer is pretty good about simplifying the search for Black-owned businesses, women-owned brands, and even product groupings like the Ulta at Target collection. Now, they're adding Target Zero to their helpful categories in order to assist customers with finding sustainable products.
What Is Target Zero?
Target Zero is the bull's-eye retailer's new collection consisting of "new and existing products... designed to reduce waste," and eligible items are denoted by a special icon both in-store and online. A product must have at least one of the following features in order to qualify:
Reusable
Refillable
Reduced plastic
Recycled content
Waterless or concentrated
Compostable elements
For now, the Target Zero label only includes a limited selection of brands, such as Love Beauty and Planet, Burt's Bees, Grove Co., Pacifica, PLUS, Sunwink, and cocokind. Also available are select products by national brands like Dove and Almay. Before purchasing some of these items, you may want to double-check that they meet multiple criteria listed above, rather than simply being a refill package, for instance — but only if that's important to you in your sustainable-product search.
18 Eco-Friendly and Sustainable Items to Shop at Target
By "sustainable" and "eco-friendly," we're referring to items that are made to reduce harm to people and the environment. We divided a bunch of these products into categories below, but you may see other eco-focused items at Target, such as their selection of "mindfully made" clothing and accessories.
Target's online-shopping filters can also help you find sustainable and wellness-oriented products. With many types of items, you can filter by various sustainability claims and certifications, like "biodegradable" and "contains recycled content." Plus, you can use "Health Facts" filters to search for products that are sulfate- or paraben-free, contain naturally derived ingredients, and more.
Beauty
If you're concerned about overhauling your beauty routine for a healthier one, know that Target has plenty of clean beauty options. These include items under $10, which are helpful if you're on a budget. Unsure about what kinds of products you want? Target has also put together a handy "best of clean beauty" page, where you can find information about ingredients these products are formulated without, along with editor's picks for clean beauty items. At the time of publication, these included products from Dr. Bronner's, Love Beauty and Planet, Rae, SheaMoisture, Thayers, Burt's Bees, and Vital Proteins.
SEE ALSO: The Ultimate Guide to Shopping at Target
Here are the top five clean beauty items you should consider buying from Target:
Nail polish: Brands like ella+mila, Defy & Inspire, Olive & June, and others ensure that you can find the perfect color for your nails without chemicals you're trying to avoid. Target also carries nail wraps by Dashing Diva, if you don't want to bother with painting at all.
Eyeliner: With Target's recognizable brands like Physicians Formula, Almay, and Revlon, you can easily swap from your current eyeliner to a cleaner one.
Lip care: It's not just lip balm. You can select from colorful options for everyday or nights out, as well. Brands like Winky Lux, Burt's Bees, Honest Beauty, and others are available, and there's a color and formulation to suit everyone.
Shampoo and conditioner: Target has plenty of great choices for clean shampoo, including brands like Love Beauty and Planet, Native, and even Function of Beauty, which used to be a direct-to-consumer brand. You'll find the same brand options for clean conditioner where applicable, along with brands like SheaMoisture, Raw Sugar, and Odele.
Hair styling products: If you're overhauling your washing and conditioning routine, you obviously don't want to negate that with run-of-the-mill styling products. Fortunately, Target has you covered with clean styling products from brands such as Eva NYC, Kristin Ess, and Not Your Mother's.
Personal Care
Maybe you don't wear makeup, or want to overhaul more than just your cosmetics and hair care. In that case, you'll be glad to know that Target offers tons of clean personal care options, as well. If you want cleaner choices for your body wash, soap, deodorant, toothpaste, shaving, and feminine care, this is the Target section where you'll want to shop.
Among Target's clean beauty options is a selection of items under $10, which is helpful if you're on a budget.
Check out these top four clean personal care items to shop at Target:
Toothpaste: Whether you want it for yourself, your kids, or your whole household, you'll find a cleaner toothpaste at Target. Look for teeth-cleaning options from Tom's of Maine, Hello, Native, Burt's Bees, and other brands that are easy to feel good about — and that don't cost a small fortune.
Deodorant: First, it's important to note that these are deodorants, not antiperspirants. That means you'll still sweat, but can expect not to smell like it as long as you use deodorant. An antiperspirant, on the other hand, is meant to actually reduce sweating. As long as you're good with that, be on the lookout for cleaner brands at Target that include Native, Hey Humans, Raw Sugar, Megababe, and Cleo+Coco. You can choose from a variety of scents, but also go for unscented options if you prefer those instead.
Body wash and soap: Go clean — in more ways than one — with body wash and soap that lack weird additives and unnecessary chemicals. Shop for brands like Method, Mrs. Meyer's Clean Day, Raw Sugar, Native, and Hey Humans. You'll find formulations and scents for kids, too, so you can overhaul the whole family's shower routine.
Feminine care: You might not think about it much, but it's good to know where the cotton in tampons, pads, and liners comes from when shopping. Find organic cotton items at reasonable prices from brands like Cora, L., The Honey Pot Company, and Rael. If you're into reusable options, Target often has menstrual cups and discs, as well, but check with your doctor before investing in these if you have any concerns.
Cleaning
One of the easiest lifestyle swaps is making the switch from chemical-filled cleaning supplies to those that are more natural. That's not to say all chemical-based cleaners are bad, but if you're interested in switching to natural cleaning solutions when you can, Target has plenty to get you started.
SEE ALSO: These Are the 18 Best Target Brands to Shop
Here are some natural cleaning supplies you should check out on your next shopping trip:
Cleaning and disinfecting wipes: Multiple brands are available, including Seventh Generation, Everspring, and Method, in scents that are based on lavender or citrus. So you should be able to find one that suits you.
All-purpose cleaners: With so many choices, you'll be hard-pressed to find an all-purpose cleaner that doesn't work in your home. Look for cleaners from brands that include Method, Everspring, Mrs. Meyer's, Seventh Generation, Puracy, and Grove Co. Even better is that some of these brands also have refill options, which means you can buy one standard spray container and then just purchase refills as necessary.
Laundry detergent: Those with sensitive skin will appreciate the cleaner laundry care options at Target, which include detergent, softener, dryer sheets, and boosters. By now you'll recognize the names on the list, which are mainly Method, Mrs. Meyer's, and Seventh Generation, among others.
Dish detergent: Whether you prefer to wash your dishes by hand or in a dishwasher, know that you can get cleaner alternatives to the typical products you see on the shelves. Target carries dishwasher packs, liquid detergent, and liquid dish soap from brands such as Seventh Generation, 9 Elements, Method, Mrs. Meyer's, and Everspring.
Household Supplies
This is a broad category that can encompass a variety of products, but especially those used in the kitchen or bathroom (and that haven't been covered elsewhere here).
You can filter items on Target's website by sustainability claims and certifications, like 'biodegradable' and 'contains recycled content.'
Here are the biggest sustainable household supplies you can find at Target:
Toilet paper: Sure, you can opt for a bidet, but you'll likely need TP at some point, and Target has sustainable options to give you peace of mind. Look for brands like Reel, whose toilet paper is apparently made from 100% bamboo and part of the new Target Zero label. Alternatively, Everspring has toilet paper that's purportedly 100% recycled and free of added dyes or fragrances.
Beeswax wraps: These eco-friendly. reusable wraps are coated in beeswax, and you can use them for everything from wrapping cheese, to keeping your sandwich fresh before lunch, to helping your veggies stay crisp in the fridge.
Reusable bags: Another item to consider swapping is the different kinds of plastic bags you use. Whether you need snack, quart, gallon, or another size, the odds are good that Target has an option from their own up & up brand, as well as from Stasher, (re)zip, Everspring, and others. Many of these products tend to be dishwasher-safe, too, so cleanup is easier than you might think.
Compostable bags: Whether you need to get rid of food scraps or want something to actually store items in, Target has compostable bag options that would likely work for you. Big brands include Glad and Hefty, but another brand to watch out for is Matter. Under that name, you'll find compostable bags in sandwich, snack, gallon, and quart sizes. You'll also find compostable trash bags, plates, bowls, cutlery, straws, coffee cups, and even food wrap to replace your standard plastic wrap.
Recycled foil: While you're replacing your plastic wrap, consider using recycled foil, as well. While we saw only one recycled-foil brand at Target at the time of publication, it's still a change that could be worthwhile, especially in the long run.
Target has plenty of great sustainable and eco-friendly products to shop right now, but it definitely has room to grow. With the retailer's commitment to sustainability, there's no reason to think they'll offer even more of these items as time goes on.
---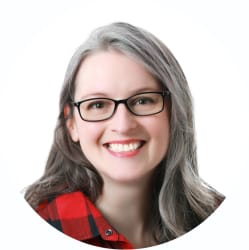 Senior Staff Writer/Consumer Analyst
Julie's work has been featured on CNBC, GoBankingRates, Kiplinger, Marketwatch, Money, The New York Times, Real Simple, US News, WaPo, WSJ, Yahoo!, and more. She's extolled the virtues of DealNews in interviews with Cheddar TV, GMA, various podcasts, and affiliates across the United States, plus one in Canada.
DealNews may be compensated by companies mentioned in this article. Please note that, although prices sometimes fluctuate or expire unexpectedly, all products and deals mentioned in this feature were available at the lowest total price we could find at the time of publication (unless otherwise specified).