How to Ace Your Halloween Prep at Target
The bull's-eye retailer has the costumes, candy, and decor you need for the spookiest season of the year.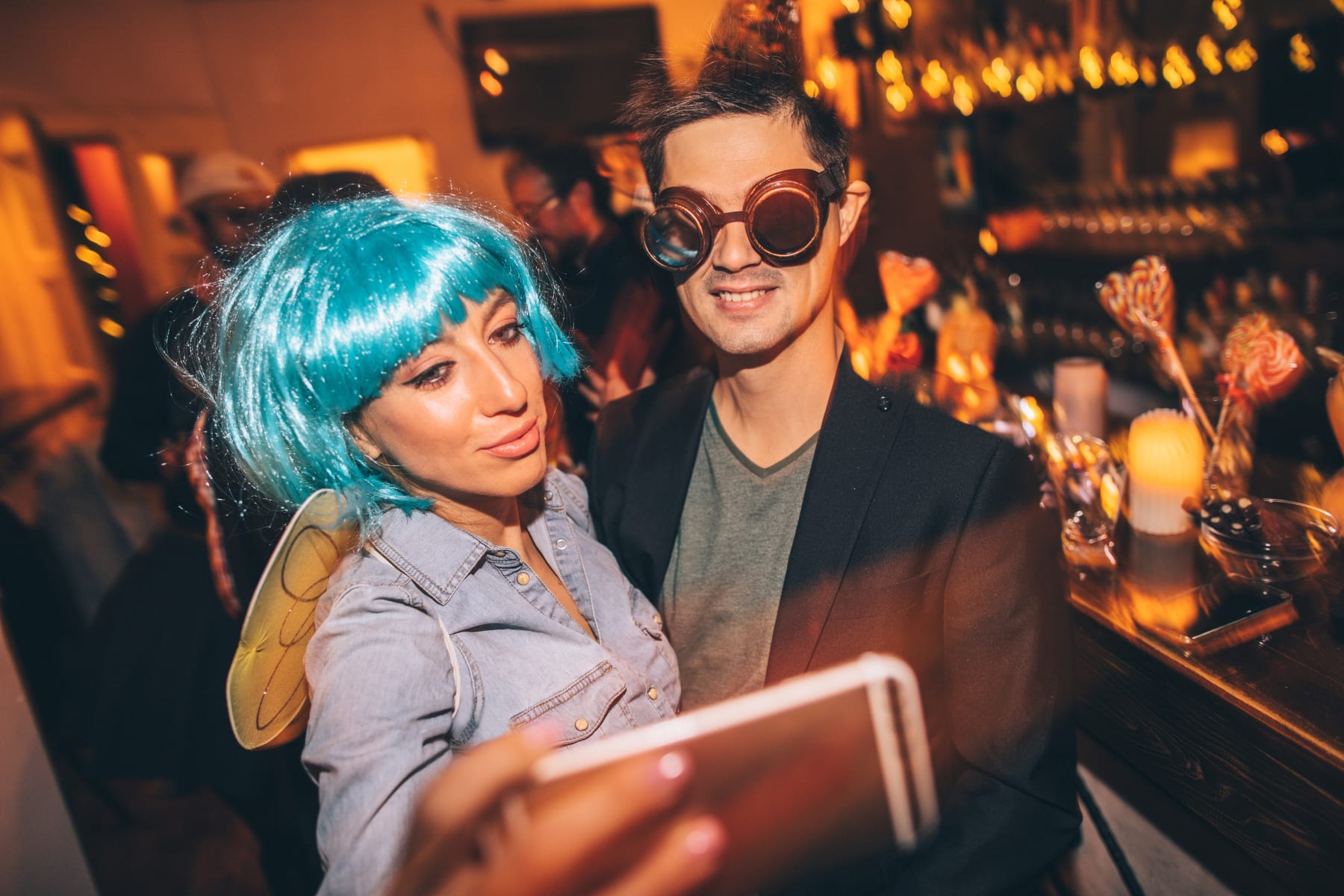 It's time to start shopping for Halloween, and Target's shelves are already stocked with costumes, candy, and decor for this spooky season. And if you're looking for savings, Target has reasonable prices and will likely offer Halloween sales throughout October.
SEE ALSO: What to Expect From Halloween Sales in 2022
But you may want to consider shopping for spooky items early, because as we get closer to October 31, Target's Halloween stock will thin out and you'll have a limited selection. And fewer options can be a major blow to your Halloween plans, particularly if your kids have their hearts set on specific costumes. But if you're willing to take the risk, prices will likely get significant cuts just before Halloween as Target tries to clear out holiday stock quickly.
Whether you're looking for the perfect Halloween costume or getting ready for a spooky holiday party, here's everything you need to know about buying Halloween items at Target.
How to Ace Your Halloween Prep at Target
When Do Target's Halloween Sales Start?
Sales on Target's Halloween items start almost as soon as they're in stock, so while you'll find clearance prices late in the season, you don't necessarily have to wait to buy. Some Halloween sales are readily available, and you'll find them advertised right on store shelves. For early bird shoppers, Target already has featured a sale on Halloween costumes this year with a "buy one, get a second for half off" promotion. You can expect more of the same throughout the month.
You can score additional deals on Target Halloween items by using Target Circle. This rewards program has a variety of offers that will probably cycle throughout October, offering 10% to 20% off various product categories. If you want to save, keep a close watch on Circle for the latest offers, and jump on them as soon as they're on sale.
On November 1, expect to find all of Target's Halloween items on clearance. Be ready to act fast if you want to pick up Halloween decor for next year or stock up on candy.
Buying Halloween Costumes at Target
Target stocks thousands of Halloween costumes and accessories for babies, toddlers, kids, adults, and even pets. Costumes run the gamut of possibilities, including big-name characters like Disney princesses, Marvel and DC superheroes, and Harry Potter characters. You'll also find plenty of general Halloween costumes at Target, like animals, dinosaurs, skeletons, and witches. Plus, Target offers its own lineup of costumes, accessories, and Halloween makeup under the Hyde & EEK! Boutique brand, which you'll only find at Target.
Target's Halloween costumes can start as low as $15, though those low-price options are pretty basic, like generic witches, wizards, ninjas, and skeletons in children's sizes. But there are a few major character costumes for $15, like kids' size Captain America or Batman. Expect most costumes for babies, toddlers, and kids to run $25-$35 — but you can spend more than $100 on even a child's costume, if it's something like an elaborate Disney princess dress. If you're buying costumes — particularly for more family members — be sure to keep price (and current sales) in mind, because the cost of costumes can add up quickly.
Target has Halloween costumes for the whole family starting at just $15, although those options tend to be on the basic side.
If you're shopping for adult costumes, you'll only find a handful of options at $15, mostly accessory sets or costume T-shirts. Expect most of Target's adult-sized costumes to be in the $35-$50 range. Elaborate getups of big-name characters — like authentic Top Gun jumpsuits or detailed Batman costumes — may be as much as $200.
Halloween accessories and makeup are also available at much lower prices. Look for basic holiday makeup as low as $1 and costume accessories like wings and hats as low as $3.
And if you're looking to dress up your pet this season, know that we saw Halloween pet costumes starting at $13, with a range of options from hot dogs to wizards. Halloween-themed tees and bandanas are cheaper, starting at $5. And if you think your pet needs a treat for suffering through wearing a costume, Target also has holiday-themed dog and cat toys. There's something for everyone to celebrate Halloween!
For the best selection of Halloween costumes at Target, you may want to shop online rather than in-store — or at least check online before heading to your local one. Target stores have a limited selection of costumes on hand, and won't offer items sold by Target Plus partners (third-party merchants selling through Target), which include some of Target's more elaborate costume options.
Buying Halloween Decor at Target
Target is also an excellent place to shop for both indoor Halloween decor and outdoor Halloween decorations, such as wreaths, pillows, pumpkins, lights, spiderwebs, and skeletons. Products range from silly — such as light-up, smiling pumpkins — to genuinely creepy skeletons, tombstones, and spiders. But much of Target's Halloween decor is fairly lighthearted, and more fun than frightening.
SEE ALSO: How to Shop for a Phone at Target and Save
Target's house brand Hyde & EEK! Boutique offers some unique Halloween items, like a Halloween-themed doorbell with an animated eye that lights up and moves, and faux pumpkins that can be carved without the mess.
Pricing on Halloween decor varies widely depending on what you want. You can find holiday-themed wreaths, figurines, and wall decor starting at $5; pillows and throws starting at $10; and lights in Halloween colors and patterns from $5. Larger outdoor decorations, such as big inflatable characters, can easily run over $100. But you'll find Halloween accessories for your home at every price point, so you can spend as much — or as little — as you'd like, depending on the scale of your celebration.
Buying Halloween Candy at Target
Target has all of the Halloween candy you would need for the season, such as bulk packs of name-brand Mars and Hershey chocolates and candy bars for trick-or-treaters. Prices vary depending on how much candy you want, with small packs of candy — most including around 20 individually packaged items or 10 ounces total, depending on the brand — starting as low as $3.29. Giant packs of candy, including as many as 365 trick-or-treat-sized packages, go for as much as $35.
But Target also stocks unique Halloween treats, like Halloween-themed chocolate houses and cookies that you can decorate yourself. These kits come prebaked, so all you have to do is assemble and embellish, which could make for a fun holiday project with family. But if you do want to bake, Target also stocks cake, cookie, and brownie mixes as well as Halloween-themed sprinkles, decorations, and icing to make your own unique treats.
If you're interested in picking up clearance candy to satisfy your sweet tooth for the rest of the year, get to Target early on November 1, when any remaining Halloween treats will be at clearance prices. It's best to go to your local Target store to find these final deals, as they're likely to go fast.
How to Save on Target Halloween Stuff
Target offers two great ways to save year-round, which can also help keep your Halloween costs low:
The Target Circle rewards program, which offers special discounts and deals as well as 1% cash back (which you can only spend at Target). Circle is completely free, and worth signing up for, no matter how often you shop at the bull's-eye.
Target RedCard, a Target-branded credit or debit card, which gives you 5% off at Target stores and Target.com. The card has no annual fee and also gives you free 2-day shipping, so it's a good deal for anyone who frequently shops at Target.
Whatever spooky items you're looking for, utilize Target Circle to save even more.
But you'll also find plenty of Target Halloween sales throughout October. These sales will rotate throughout the spooky season, so pay attention to Target's latest sales to look for the deals you need. You should also check the latest Target Circle offers for Halloween items. Throughout October, expect Circle to have rotating Halloween sales — so far, Circle has already had offers taking between 10% and 20% off decor and candy, so keep watching as sales shift.
If you're buying online, remember that Target offers free 2-day shipping for orders over $35 (or when you buy with your RedCard). With a couple of items in your cart, it shouldn't be hard to hit that number and save yourself shipping fees. If you're near a Target store, you can also order online and opt for drive-up or in-store order pickup, which is free and fast. As long as your local store has your items in stock, you can typically get them in a couple of hours and skip out on any shipping fees and delays.
If you keep watching for Halloween sales at Target, you're sure to find the best price. Just don't wait too long, or the item you're looking for might be out of stock — and if so, you'll have to wait until next year to pick it up.
Ready to start shopping? Check our all the best Target deals available right now!
---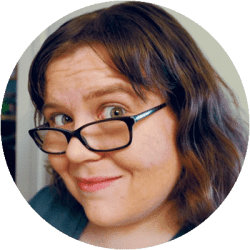 Contributing Writer
Originally working in IT, Elizabeth now writes on tech, gaming, and general consumer issues. Her articles have appeared in USA Today, Time, AOL, PriceGrabber, and more. She has been one of DealNews' most regular contributors since 2013, researching everything from vacuums to renters insurance to help consumers.
DealNews may be compensated by companies mentioned in this article. Please note that, although prices sometimes fluctuate or expire unexpectedly, all products and deals mentioned in this feature were available at the lowest total price we could find at the time of publication (unless otherwise specified).