How to Save Money on Groceries: 10 Tips You Should Try
Join loyalty programs, use cash back apps, and don't be afraid of generics!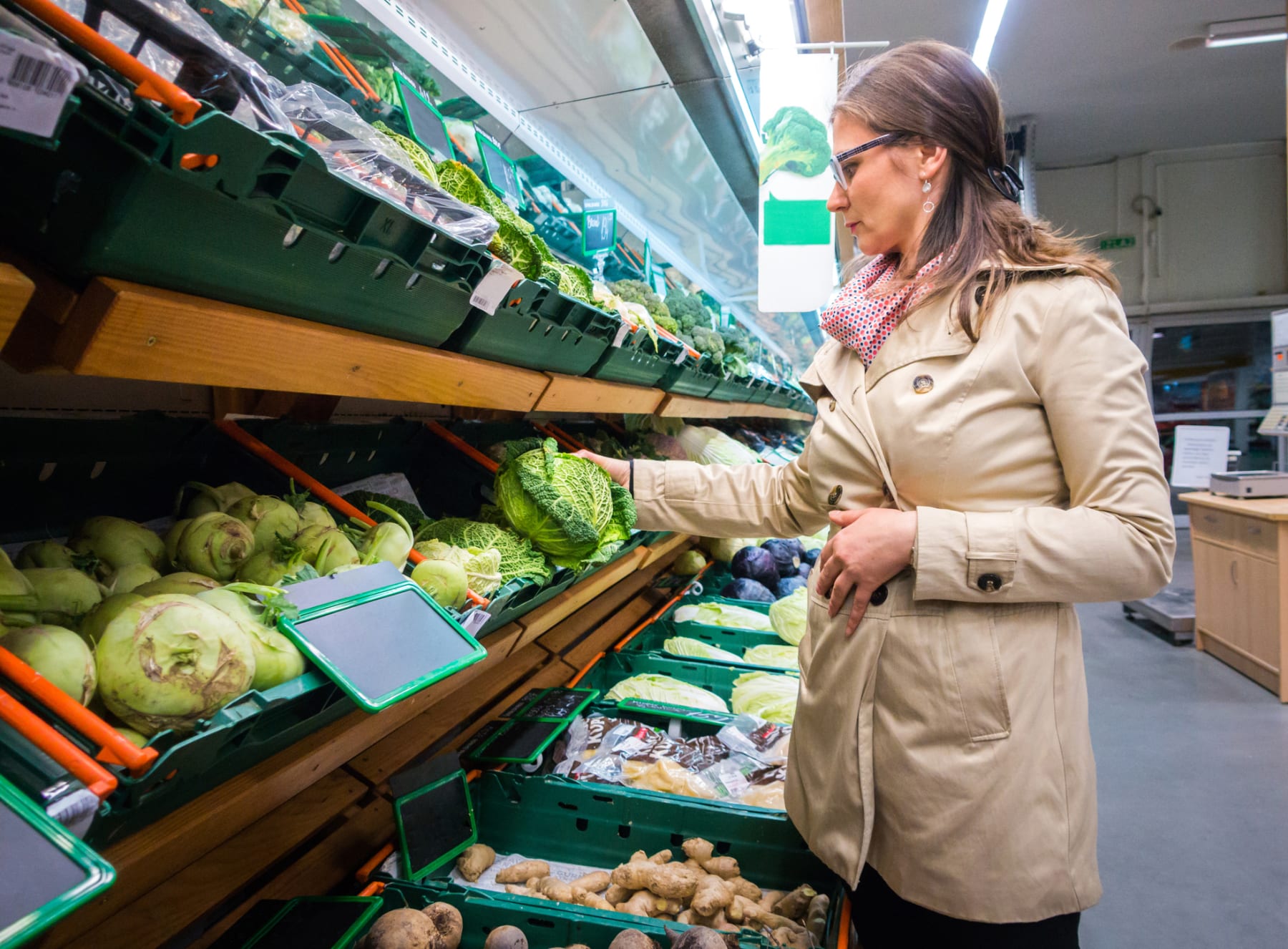 With inflation hitting a 40-year high, shoppers are looking for ways to save wherever they can. One of the biggest — and potentially easiest — categories to save money on is groceries. Grocery shopping is an activity we all do, so it makes sense that this is one of the categories that people can and should adjust.
If you're looking to lessen your grocery spending, check out our ideas on supermarket money saving below.
10 Tips to Save Money on Groceries
1. Embrace Generics
If you believe that name-brand items are better, it may be time to change tactics. Generic brands have improved over time, and many retailers have their own house brands now that are more affordable than the national brands, but also are just as good as — if not better than — the names everyone knows. For instance, be sure to check out Good & Gather at Target or Great Value at Walmart. Of course, regional grocery chains like Wegmans, Publix, and others have their own brands, as well.
2. Join Loyalty Programs
Loyalty programs have been around for years at this point, but gone are the days of having a separate key ring for all the cards you have to scan. Most are tied to consumers' phone numbers now or can be used via retailer apps, making shopping a little easier overall.
SEE ALSO: The 42 Best Customer Rewards Programs in 2022
Before joining one of these programs, see what perks they offer. For instance, Target Circle provides 1% earnings to be redeemed later, as well as tailored deals, 5% off on your birthday, and other benefits. While not all stores have loyalty programs, it's worth checking to see if your favorite ones do and sign up. The programs are typically free to join, so you don't lose anything by trying them out!
3. Meal Plan Around the Sales
It's easy to overspend on groceries when you don't have any plan in place. Many families find meal planning to be helpful for organization and budgeting purposes, but it really pays off when you do so around the weekly sales.
Weekly ads are usually released on Sundays or Wednesdays, depending on the store, but the drop dates may differ in your area. Find out when your local sales ads arrive, and then make a routine to check them out as soon as they do. Couple that with meal planning and you can make your grocery shopping trips more efficient, and you'll be saving money by focusing on shopping for items that are on sale that week.
4. Stock Up During Sales
For items that you purchase regularly, stock up when they're on sale. This may seem like a no-brainer, but lots of shoppers only buy products when they need them. If they're on sale, they take it as a win, but if not, they just shrug and pay full price. The truth is if you check out the weekly ads, you can stock up on nonperishable items when they're discounted, rather than waiting to buy them only when you're desperate.
5. Use Apps for Cash Back on Groceries
Cash back apps are growing in popularity, and well-known ones are expanding their partnerships all the time. Because of that, their scope has reached far beyond traditional online shopping, and now reaches into everyday activities like grocery shopping.
Investigate cash back apps like Ibotta and Checkout 51 before heading out on your next grocery run.
Before heading out on your next grocery run, investigate grocery cash back apps like Ibotta and Checkout 51. With Ibotta, you'll need to take some time to browse the app and add offers that you're interested in. Then you'll link your grocery account or just shop as normal and submit a receipt afterwards. After that, you'll earn cash back on your eligible purchases. Checkout 51 works in a pretty similar manner: add offers for groceries (and gas!), plus everyday items. Then shop as normal, and take a picture of your receipt afterwards to earn cash back.
6. Shop Around
You may have a go-to grocery store, but you could be saving more by shopping around and seeing what the competitors are offering. Honestly, the way to get the best deal may come down to shopping several stores to take advantage of the lowest prices, though that may take too much time for some people.
Still, it can be worth checking the sale ads of the stores nearest to you to see if it's worth spreading out your shopping. While most ads are online, you may not even need to check different websites. Instead, try to use a site like MyGroceryDeals to see what kinds of items are on offer each week. You can sort by category, store, and input your location to ensure that you're getting the most relevant deals.
You can also give the Basket app a try to save yourself time shopping around. Essentially, you'll create a shopping list, then be able to compare prices both locally for in-store purchases as well as online. You'll know where to shop to save on you grocery bill with real-time results.
7. Use Coupons
Paper coupons are still a thing, but that doesn't mean you have to hunt down a Sunday paper and spend an afternoon clipping and organizing. Grocery stores have digital coupons now that you can load onto a loyalty card, or save to your account or the app; then you just redeem them during checkout. The big caveat has to do with manufacturer coupons. While some of these can show up in grocery ads, you may need to look for them online or on the manufacturer's website.
SEE ALSO: How Do I Find Amazon Coupons?
Speaking of manufacturers, if there's a particular product you buy frequently, consider signing up for a newsletter if it's available. Not only will you periodically receive special offers, but you'll also be in the early groups to know about new product releases.
8. Consider Joining a Warehouse Club
There aren't a ton of warehouse clubs — basically, you have Costco, Sam's Club, and BJ's Wholesale Club, depending on your area. While it may not make sense to always shop at a warehouse club, in many instances it can really help to save you money — especially if you know the best purchases to make in bulk. For example, if you're living in a small household, buying a ton of fresh produce may not be the wisest move, as you may not be able to finish it before it goes bad. However, if you're planning to make a lot of apple butter, sure, buy the pallet of apples at Costco. Other valid purchases at warehouse clubs may be products like office supplies, select electronics, furniture, and small kitchen appliances.
Before joining a club, make sure you'll be able to get sufficient use out of it. Think you won't buy enough there on your own? Try roping in friends or family for some purchases, and split the amount and cost with them to save more money.
9. Pay With a Rewards Card
If you have a rewards credit or debit card, use it! You'll earn cash back or rewards points on everything you buy to some degree, and that can help you save in the long run.
Even if a card doesn't help you immediately save on groceries, it can still help you save more money in the long run.
With cash back, you may receive a voucher with your earnings later on that you can use for a number of things, or you may receive an immediate discount, like the 5% off when you shop at Target with a RedCard. If you're earning rewards points, those could be in the form of frequent flyer miles, or may just be points that you can redeem for perks after reaching a certain amount. Even if a card doesn't help you immediately save on your grocery purchases, it can still help you save more money as a whole.
10. Stick to Your List
Creating a list and then actually sticking to it is one of the easiest ways to save on groceries — as long as your list is practical, anyway. If you find yourself prone to impulse purchases, though, making a careful list ahead of time and then not deviating from it is a good way to stay within your grocery budget, whatever it may be.
When to Shop for Groceries In-Person vs. Online
Many grocery shopping methods exist, including in-person, online, and via delivery services. But which of these is best? The short answer is it depends on on your preferences and personal situation.
Shop for Groceries In-Person If...
You're picky about produce
You need the perfect package of raw meat
You want items like fresh flowers or alcohol
Shop for Groceries Online If...
You're purchasing nonperishables
You're buying on sites like Amazon
You don't have an immediate need
Use a Grocery Delivery Service If...
You don't have time to shop yourself
You aren't picky about others choosing items for you
You don't have a lot of demands
These aren't the be-all and end-all of parameters you must meet to opt for any of these ways to shop. Just keep them in mind when deciding where and how you want to do your grocery shopping.
Feel like saving on groceries right now? Then check out the best grocery deals currently available.
---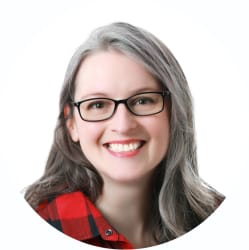 Senior Staff Writer/Consumer Analyst
Julie's work has been featured on CNBC, GoBankingRates, Kiplinger, Marketwatch, Money, The New York Times, Real Simple, US News, WaPo, WSJ, Yahoo!, and more. She's extolled the virtues of DealNews in interviews with Cheddar TV, GMA, various podcasts, and affiliates across the United States, plus one in Canada.
DealNews may be compensated by companies mentioned in this article. Please note that, although prices sometimes fluctuate or expire unexpectedly, all products and deals mentioned in this feature were available at the lowest total price we could find at the time of publication (unless otherwise specified).