If you're already starting to go a little stir-crazy, we've got five great outdoors deals to get you through. That includes hiking essentials at REI, a mountain bike from Walmart, and plenty more to get you and your family out and about.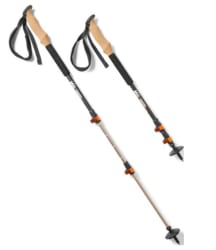 Hiking Must-Haves at REI
Store: REI
Discount:

Up to 25% off


Shipping:

Free shipping

It's not often we tell our readers to take a hike, but when we do, we at least also tell them how to save on getting outfitted for it. So whether you're looking for the basics – good hiking shoes, warm socks – or something more specialized, like a fancy backpack or trekking poles, this sale has you covered. Best of all, due to their stores being closed, REI are offering no-minimum free shipping on these orders.

Note: Members get an extra 20% off via code "MEMPERKS2020" (a lifetime membership costs $20).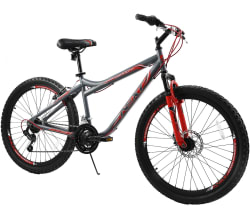 Next Men's 26" Mammoth Mountain Bike
Store: Walmart
Price: $119 EXPIRED
Shipping: Free shipping
Lowest By: $30
Expiration: April 2

If getting away from lousy civil society sounds good, but just walking sounds too slow, we can recommend this mountain bike. It features a front suspension, 21-speed Shimano shifting system, and front disc brake, and is $30 off its list price. But most importantly, it's a solitary vehicle that allows you to quickly maintain social distance and will remain fun and good once everything's back to normal.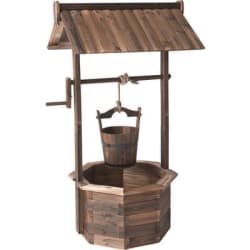 Northern Tool Lawn & Garden Sale
Store: Northern Tool
Discount: You'd hope so
Expiration: April 18

No judgement here if the extent of your outdoor ambitions is clearing out the yard and making it look pretty in the hopes that some summer cookouts might be feasible. (If nothing else, we appreciate the optimism.) Northern Tool are offering curbside pickup on many of these items, so you can still dodge shipping fees if you're lucky, making this a great way to stock up on garden hoses, furniture, lawn ornaments, pest control stuff, whatever needs doing while we have the time. Start a herb garden! Fulfilling and delicious. Thyme is on our side.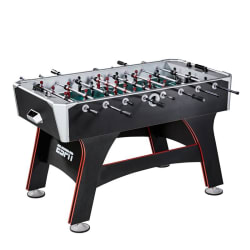 Indoor Games & Backyard Fun Sale at Wayfair
Store: Wayfair
Discount:

Up to 60% off


Shipping:

Free shipping

With kids' playgrounds basically as safe and popular as nuclear exclusion zones right now, stocking up on some swings, slides, and tramampoline for the wee ones should help them work off some excess energy during the long summer months. (That's if you can't convince them to pitch in with the herb garden! Kids love basil.) You're technically buying some fun outdoor toys and games, but you're really buying some quiet indoor time for yourself.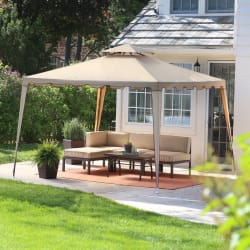 Coral Coast Backyard Festival 10x10-foot Gazebo
Store: Walmart
Price: $99.99 EXPIRED
Shipping: Free shipping
Lowest By: $77
Expiration: April 8

If sitting in your newly-refreshed yard is going to be your outdoor escape, then you might as well make it look good. This gazebo saves you a very cool $77 (spend it on herbs!) and features a powder-coated black steel frame. It's weather-resistant, so come rain or shine, you can be out there sipping an adult beverage and taking in the great outdoors as we were always meant to: from a steep recline in a well-cushioned chair, with sunglasses on so we can't see how bright the future is, or most of whatever is happening in the present.