Now that it's November, we're officially in the run up to Black Friday. Stores will be competing harder than ever on electronics, and we've rounded up five of the best deals already out there, including an Apple Watch, 75" LG TV, and some smart assistants.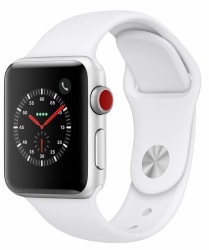 Apple Watch Series 3 38mm GPS + 4G Smartwatch
Store: Walmart
Price: $199 EXPIRED
Shipping: Free shipping
Lowest By: $92
Expiration: November 10

While the big stores are beginning to offer discounts on brand new Apple products (like Amazon discounting the new AirPod Pros last weekend), for the biggest and best savings, you still have to look back a generation or two. This Apple Watch is a Series 3, but it's also a $92 savings compared to buying elsewhere.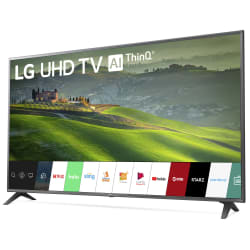 LG 75" 4K HDR UHD Smart TV w/ $100 Dell Gift Card
Store: Dell Home
Price: $799 EXPIRED
Shipping: Free shipping
Lowest By: $97
Expiration: November 7

RTings gave this TV series a positive, if qualified, review. That might convince you that Dell's price drop is your sweet spot – once you factor in the Dell gift card that gets thrown in (perhaps on the speaker below?), you're saving at least $97. The TV features a 3840x2160 (4K) native resolution, 4K Active HDR (supports HDR10 & HLG), 802.11ac wireless, Bluetooth 5.0, webOS 4.5 (with access to Netflix, YouTube, Hulu, more), Google Assistant and Amazon Alexa compatibility, three USB 2.0 ports, and three HDMI inputs. It's also ThinQ AI ready (requires Magic Remote, sold separately).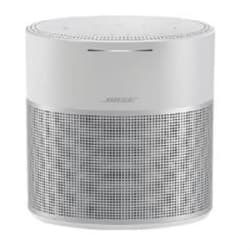 Bose Home Speaker 300
Store: Dell Home
Price: $199 EXPIRED
Shipping: Free shipping
Lowest By: $60
Expiration: November 12

PCMag were impressed by the Bose Home Speaker 300's "powerful audio output with rich bass depth and sculpted, crisp highs". This speaker (which desperately needs an easy way to shorten its name) is seeing similar discounts at a wide range of stores right now, so if you've been waiting for a price drop, this pre-Black Friday rush is your chance. It features 360º sound, Apple Airplay 2, WiFi, Bluetooth, voice control, app control, touch control, and built-in voice assistants (Google Assistant, Alexa).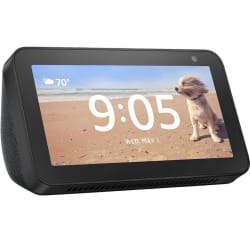 Amazon Echo Show 5 w/ $15 Kohl's Cash
Store: Kohl's
Price: $59.99 EXPIRED
Shipping: In-store pickup
Lowest By: $20
Expiration: November 8

If you'd prefer your smart assistants stay inside the Amazon ecosystem, picking up the Echo Show 5 at Kohl's can save you a cool $20. (And we do mean "picking up" – going for in-store pickup rather than shipping nets you some extra Kohl's Cash.) It's the first Echo Show to have a built-in camera shutter for improved privacy, and features a 5.5" 960x480 touchscreen LCD, 1.65" 4-watt full-range speaker, 802.11ac wireless, and Bluetooth.





SimpliSafe Pro Smart Wi-Fi Video Doorbell
Store: Sam's Club
Price: $99.98 EXPIRED
Shipping: In-store pickup, or $5 s&h
Lowest By: $70
Expiration: December 1

The little marketing blurb for this doorbell claims that it "offers seriously smart home security", emphasis theirs. Which to us implies that its "smartness" is somehow beyond the scope of what we'd traditionally call "smart home" electronics. What we're saying is when you buy this doorbell, you might be buying the singularity. But to get back on firmer ground, it definitely features 1080p resolution, a 162° field of view, motion detection and alerts, 2-way audio, and infrared night vision.

Note: Non-members pay a $9.99 surcharge.