We're fast approaching July 4th BBQ time, so get your garden in gear with the five best grilling deals we've seen this week. They include a Barton 2-burner BBQ, a charcoal grill at Amazon, and a pizza oven for the flatbread fanatics.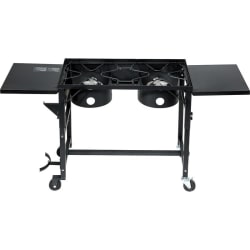 Barton 2-Burner Propane Outdoor Stove
Store: Wayfair
Price: $141.99 EXPIRED
Shipping: Free shipping
Lowest By: $21
Expiration: July 15

A very ironic part of associating BBQs with Independence Day is that their heat continues to be measured in British Thermal Units. No temp-ratings without representation, I say. In any case, this grill features 58,000 of those accursed BTUs, as well as electronic ignition and a heavy-duty cast-iron metal frame.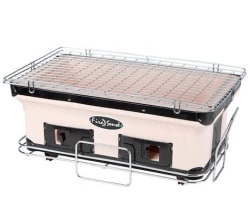 Fire Sense Rectangle Yakatori Charcoal Grill
Store: Amazon
Price: $47.04 EXPIRED
Shipping: Free shipping
Lowest By: $13
Expiration: July 9

If you need something a little more portable than the Barton BBQ, this Fire Sense grill is as convenient as they come (and almost $100 cheaper than its castered counterpart). It measures a miniscule 7" x 10" x 18", and feautures handmade clay construction, and 157 square inches of cooking area.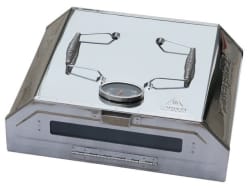 Waystock Pizza Oven
Store: eBay
Price: $73.99 EXPIRED
Shipping: Free shipping
Lowest By: $13
Expiration: October 2

I'm not here to tell you what to do, just what you can save on. But. I am compelled to point out that "Buy this Waystock Pizza Oven" fits perfectly into the Teenage Mutant Ninja Turtles logo generator format. It works with most grills (just sitting atop the cooking surface) and bakes 11" pizzas in five to eight minutes.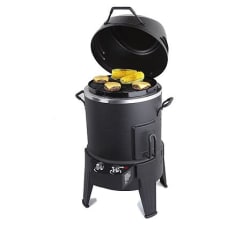 Grills, Foods, and Accessories
Store: HSN
Discount: Yes, on over 200 items

From panini presses to extravagant wood fire smokers, and pizza cutters to those cool grill presses people who are really into burgers use to get a good sear on their patties, this HSN sale should see you through any equipment shortages you're suffering. New customers can also use coupon code "HSNFIVE" to take an extra $5 off orders of $25 or more.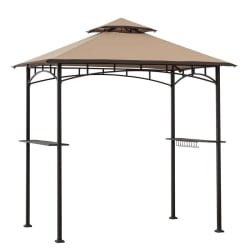 Sol 72 Outdoor Bayamo 8x5-Ft. Steel Grill Gazebo
Store: Wayfair
Price: $154.99 EXPIRED
Shipping: Free shipping
Expiration: June 26

We'd all love every BBQ to see beautiful summer skies overhead, but you couldn't really rely on the weather even before we knew that climate change had messed everything up. Rely instead on this grill gazebo, which measures 105" x 60" x 96", and features a shelf and hooks for all your grilling accessories.