What You Do (and Don't) Have to Pay for When You Attend a Wedding
Yes, you should purchase a gift. But if the hosts expect you to buy your own reception food, that's a problem.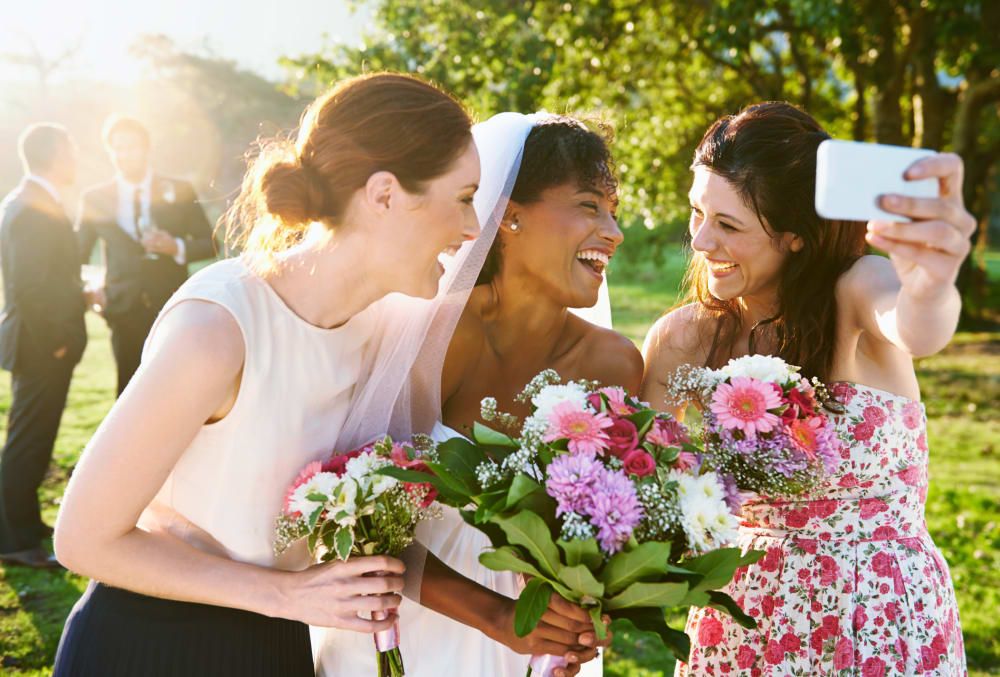 Weddings! Such joyous, magical, and expensive occasions. While they can be touching events that bind families together and draw friends closer, weddings can also easily result in heartbreak and hurt feelings when people expect too much of others, or innocently fail to realize what others (reasonably!) expect of them.
SEE ALSO: How to Save Money on Vistaprint Business Cards (and More!)
If you've ever been in a wedding — or even if you've just attended one — you know that expectations about "who pays for what" can get in the way of a good time. These expenses don't have to cause stress, though. Here's a guide to what guests, hosts, and the bridal party can expect to pay for when it comes to common wedding costs.
Wedding Gift
Cost: Varies
Who Pays: Everyone who attends
If you're invited to and attending a wedding, you should give a wedding gift. The only people who don't need to bring gifts are the plus-ones of invited guests. Even if you're attending a destination wedding, a gift is still expected — although it's okay for it to be more in the "thoughtful" category than the "extravagant" one. Think custom photo gifts from companies like Vistaprint rather than expensive china.
The only people who don't need to bring gifts are the plus-ones of invited guests.
What's just not reasonable? Since many folks are getting married later and already have plenty of household staples, it's common for couples to prefer cash gifts. That's fine, but don't cross the line by asking for money on the invitation.
Travel and Accommodations
Cost: Varies
Who Pays: Each guest
SEE ALSO: 9 Unexpected Wedding Costs That Can Blow Your Budget
It may cost you nothing to attend an in-town wedding or thousands to go to a destination wedding. Either way, those costs are on you! If you can't afford to make it, you can still send a card or a gift to offer your congratulations.
What's just not reasonable? Brides and grooms not recognizing the difficulty their guests took on. Whether it's Great-Aunt Francine suffering through a 2-hour car trip, or your cousin Mike corralling his toddlers to jet across the country, guests often make big sacrifices for the big day. Don't take that for granted!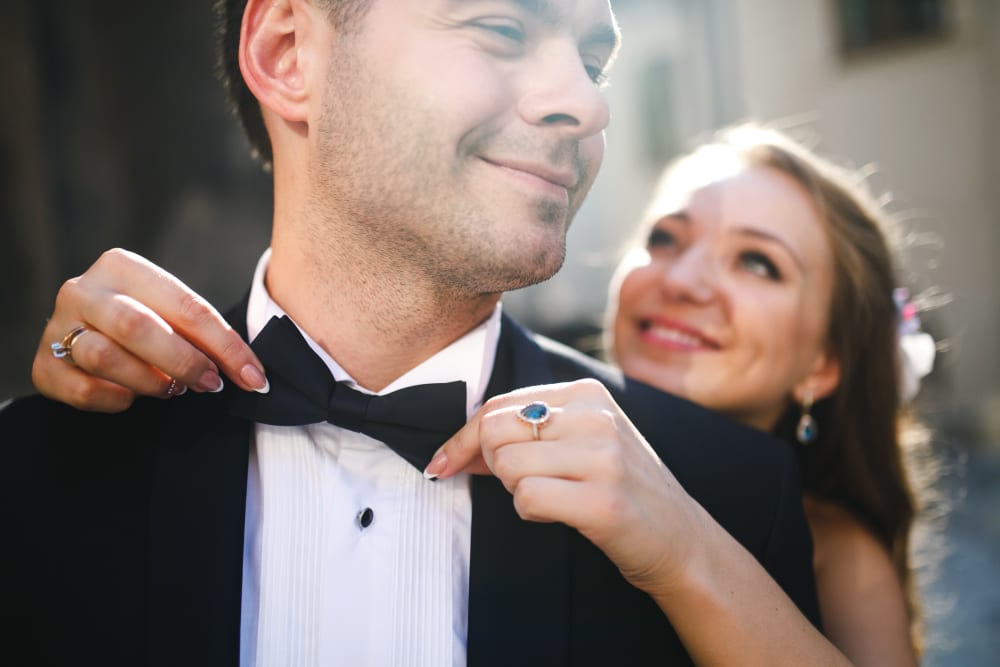 Bridesmaids' or Groomsmen's Apparel
Cost: Starts around $150
Who Pays: Bridesmaids or groomsmen
Whether it's a tux rental or a dress purchase, budget at least $150 when agreeing to be part of the wedding party. Although lower costs are possible, don't count on them if you haven't spoken to the bride or groom about their plans.
SEE ALSO: Rent, Buy, or Borrow: How Should YOU Score Formal Wear?
What's just not reasonable? Expecting someone with limited means to create money out of nowhere. If you agree to be a bridesmaid and the bride selects gowns that are $300 over your budget, then offering to bow out graciously is perfectly reasonable. Either she'll offer to cover your costs, or she'll choose another bridesmaid.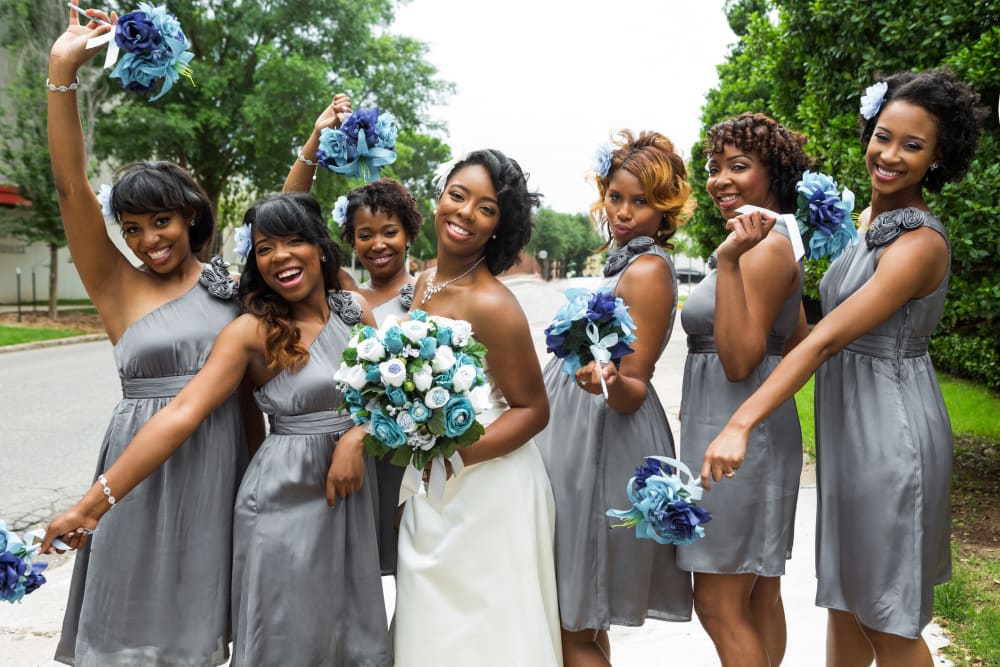 Bridesmaids' Makeup, Accessories, and Hair
Cost: Varies, but at least $50 for professional hairdo and $30-plus for professional makeup
Who Pays: Usually the bridesmaids
If the bride doesn't offer any restrictions, or provides only general guidance (such as, "I'd like everyone's hair to be down"), it's on the bridesmaids to pay. If you're planning to have your hair and makeup done professionally, budget at least $50 for hair and at least $30 for makeup. Depending on your desires, though, you could easily spend more.
SEE ALSO: 6 Hidden Costs of Being in a Wedding Party
What's just not reasonable? Expecting specific things but not footing the bill. If the bride requires everyone to have fancy updos and makeup done at the salon with her, or if she wants her bridal party in matching jewelry or shoes, she ought to offer to pay.
Bridal Shower
Cost: Varies
Who Pays: If no one else steps up, it's on the Maid of Honor. But frequently, a relative of the bride offers to host.
Remember, even if you paid to help host the shower, etiquette is to still bring a gift. Clearly, the costs of the gift and hosting the shower will vary greatly, depending on where the shower takes place and what gift you give.
What's just not reasonable? The bride trying to dictate how the shower is held. If she wants to make requests (especially about the guest list), of course you want to make her happy. But if you've offered to throw her a shower, it's not okay for her to pile on extra costs by insisting it be catered or held at a restaurant.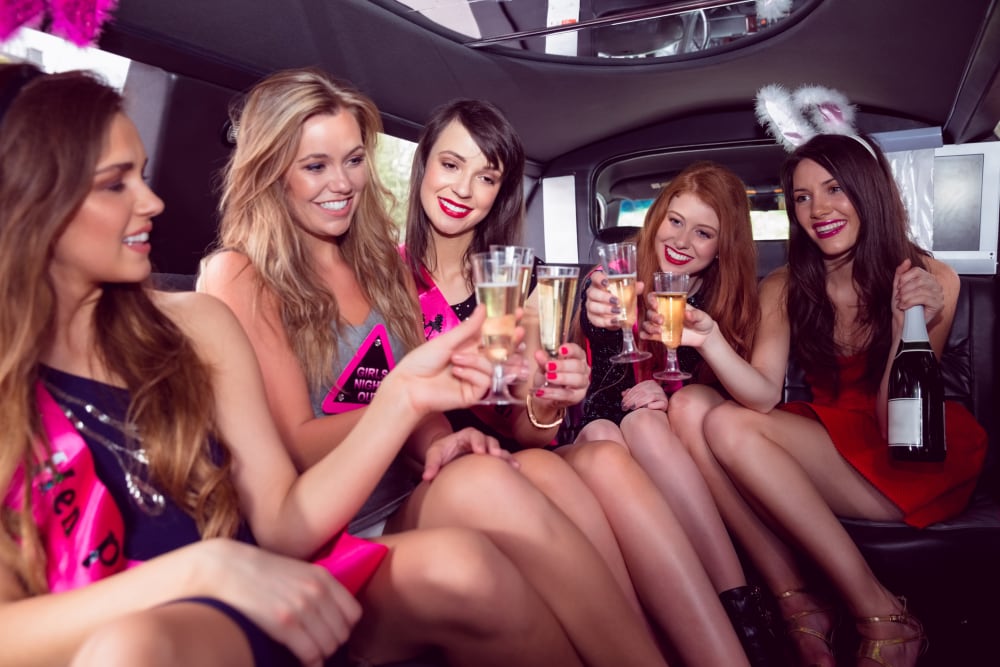 Bachelorette or Bachelor Party
Cost: Varies widely, from $80 to thousands
Who Pays: All attendees, with the bridal party generally chipping in to cover the costs of the guest of honor
The cost of a bachelor or bachelorette party can vary hugely, depending on whether it's an evening of paintball, a night on the town, or a multiday extravaganza requiring travel and hotel expenses.
It's just not reasonable for one person to plan the whole party and determine the costs.
What's just not reasonable? One person planning it all, determining costs, then contacting the rest of the bridal party and telling them what they are expected to pay. Communication is key: If you're part of the bridal party, get in touch early so everyone's expectations are in sync. If you have constraints on what you're willing or able to do, state them early so everyone can plan accordingly.
What's also not reasonable? Not taking the guest of honor's wishes into account. Not every bride or groom will enjoy a night at a strip club, but others may see it as a mandatory tradition. Plan what the bride or groom wants, not what you think they should want!
Everything Else
Cost: Varies
Who Pays: If we didn't list it above, it's safe to say the expense falls on the wedding hosts — whether that's the parents of the couple or the couple themselves. The hosts should pay for the rehearsal dinner and all costs relating to the ceremony and reception, including food and entertainment.
SEE ALSO: 5 Ideas for Bridesmaid Gifts That Don't Suck
What's just not reasonable? Deciding you can't afford the wedding you want, and then trying to find ways to get guests to shoulder the cost. You won't fool anyone! While it might be hard to have your dream wedding without a live band and fancy lighting, it's even harder to have that dream wedding without your friends and family.
Readers, have you ever had to suffer through crazy financial obligations for a wedding? Share your stories in the comments below.
---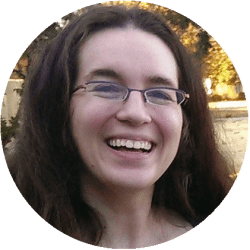 DealNews Contributing Writer
Formerly a content writer for DealNews, Erin Coduti now brings that experience to the blog team as a freelancer. Previously, she wrote for a television news station and a literary fan magazine.
DealNews may be compensated by companies mentioned in this article. Please note that, although prices sometimes fluctuate or expire unexpectedly, all products and deals mentioned in this feature were available at the lowest total price we could find at the time of publication (unless otherwise specified).