9 Weird and Wonderful Candle Scents You Won't Believe Exist
Did you know you can buy a candle that smells like nachos?
Candles have been used to illuminate mankind for more than 5,000 years, and for a good chunk of that time we were content with the ordinary "candle"-smelling candle. But in the 20th century, the notion of a scented candle caught on like wildfire.
Since then, we've been getting more and more creative with our aromas. The internet has dreamed up some pop-culture creations like "Netflix Binge," "Post Nap Haze," "Facebook Stalking," and "Chinese Take Out." But as yet, these have not been brought to life.
However, our DealNews elves have scoured the internet to find nine of the weirdest scented candles that were actually produced. We found everything from nachos-scented candles to candles that smell like brown paper packages tied up with string!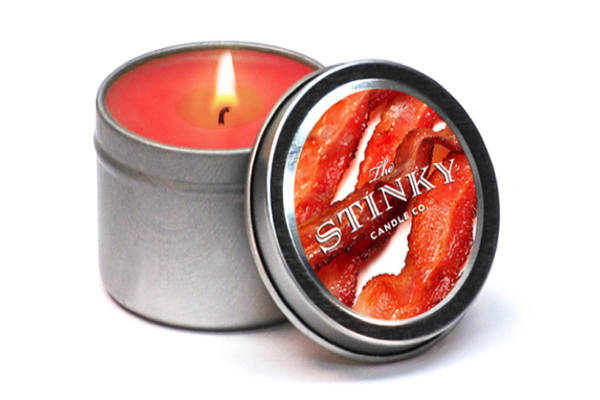 Finally, candle makers have realized that whilst "Jasmine" or "Ocean-Breeze" might be lovely, the one aroma no one can resist is bacon! But be warned, this candle is no substitute for actually cooking bacon and eating it. In fact, it will probably cause you to just eat a lot more bacon. So basically, the perfect candle.
The Stinky Candle Co. also makes other delicious-smelling candles like Nacho Cheese, Burrito, and Curry. They have some less than savory options too, like Motor Oil, Fart, Skunk, and Spawn of the Devil.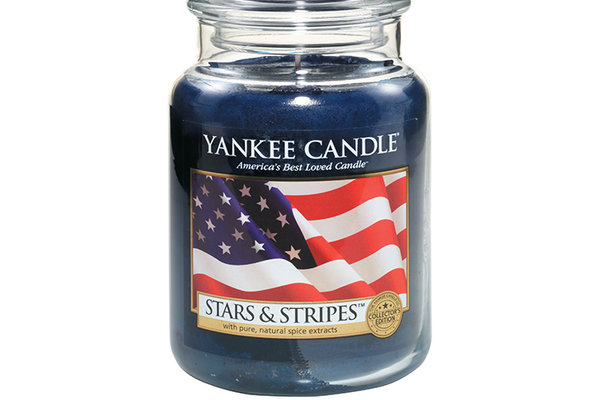 Do you like the smell of freedom? While Independence Day has passed, you can still give your entire house a patriotic perfume with this Stars and Stripes candle. So what does freedom smell like exactly? Apparently, spicy cinnamon and sweet potpourri, which beats the alternative: gunpowder and oppression.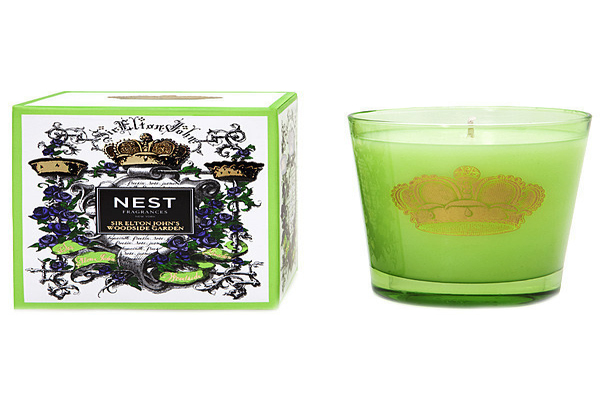 There are plenty of candles on the market that aim to transform the four walls you call home into a tropical garden paradise — that's not unusual. But it strikes us as odd that one candle maker has decided on a very particular garden scent: that of Sir Elton John. Is this the beginning of a range of celebrity household scents, like Beyonce's back yard or Madonna's attic?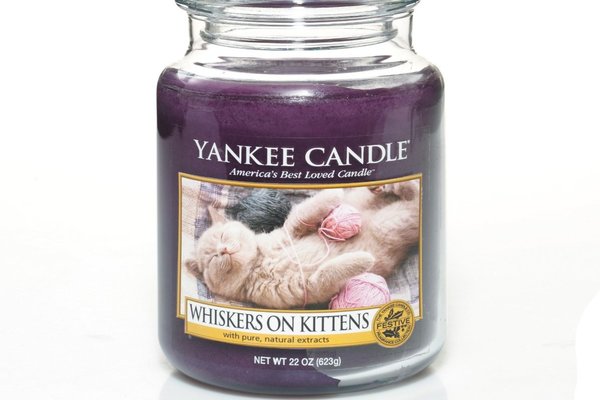 After a long day of rushing around, slogging it out in the office, and battling traffic, you have earned the right to come home and light a candle that smells like all of your "favorite things." We checked to make sure that there are no actual whiskers from kittens used in the making of this scent, because the thought of some whiskerless kittens was pretty traumatizing; but rest assured, this candle merely evokes the spirit of kitten whiskers.
If you're more of a brown-paper-packages or warm-woolen-mittens kind of person, they've made a candle for you too.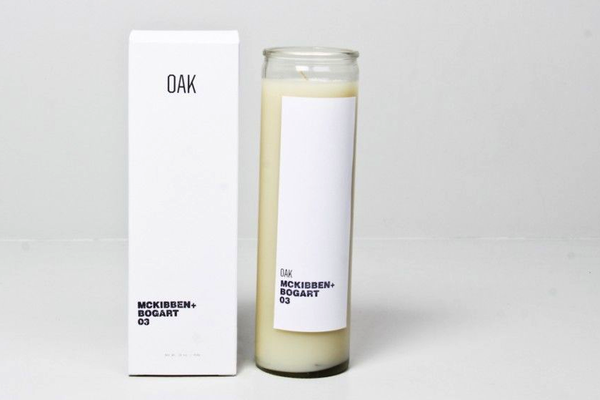 Oak Mckibben + Bogart "Bushwick" Candle
There are a lot of things to love about New York, but no one would recommend a visit for its odorous delectitude. None-the-less, one brave company has decided to immortalize the Brooklyn neighborhood of Bushwick with its very own candle scent. Oak describes this scent as a combination of "wood, oil, paint thinner, incense, booze, dust, ICR vs. Deth Killers of Bushwick, and artist lofts." Yip, that pretty much sums up Bushwick for us too.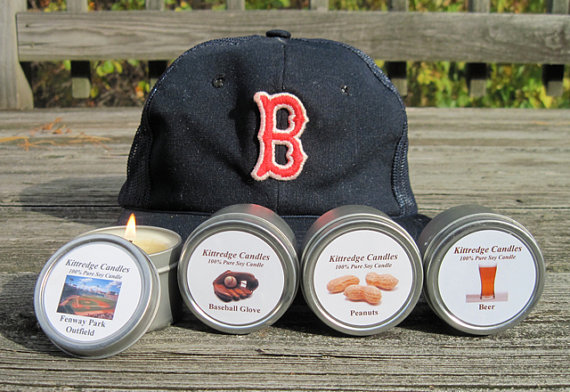 For Baseball enthusiasts, check out this Fenway Park sampler 4-pack. It includes candles smelling like "New Mown Grass," "Peanuts," "Baseball Mitt," and "Beer." Of course, you'll need all four of these candles burning simultaneously, otherwise you'll just have a room that smells like peanuts.
If baseball isn't your thing, you can also get a "First Down" football-scented candle. Or just light the "New Mown Grass" candle, and you've pretty much got the aroma of golf.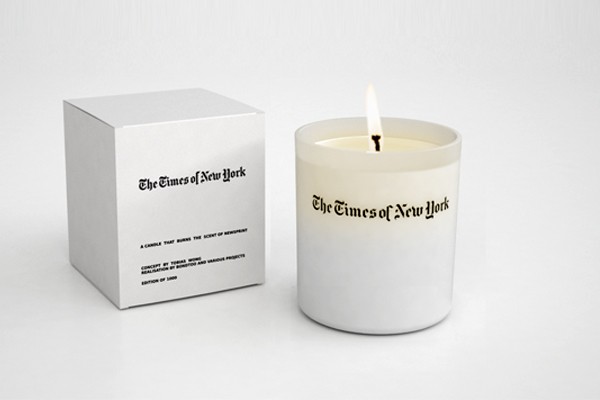 Tired of trying to combine your newspaper reading with candlelight to achieve that intellectual smell? This newspaper-scented candle is perfect for those who want to appear to read the paper without being bogged down by world events or knowledge of any kind. Sadly, this candle is currently out of stock, perhaps because the designers are getting ready to run a Kindle-scented version for those who favor the modern touch. (This is purely idle speculation.)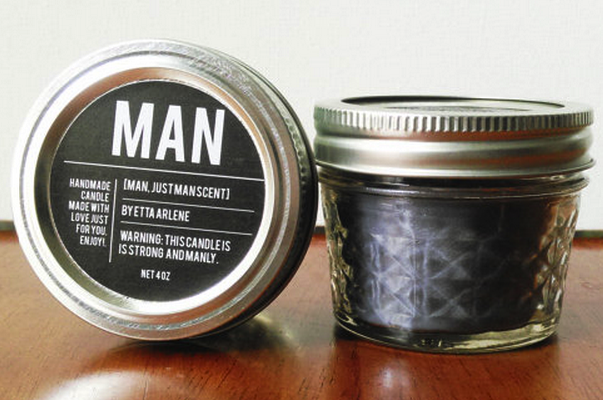 Smelling like a man is awesome, but who has time for all that prerequisite manual labor? Save yourself the time and fire up this Man Town candle. When trying to imagine this smell, our thoughts went straight to Anchorman's potent "Sex Panther" eau de toilette, but fortunately this candle seems to be less "potent." Similar scents in this range include "Riding Mower" and "2x4."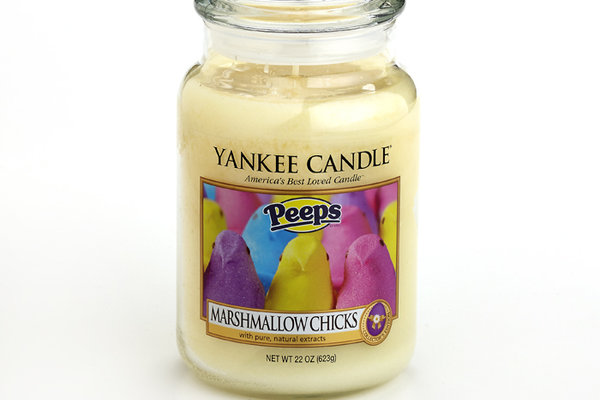 Candles and sweet smells like cookies or flowers usually go hand-in-hand, but we were surprised to find our favorite Easter marshmallow chicks had been turned into a candle. If you're looking for other sweet-tooth treats, check out the Jolly Rancher or Jelly Beans scents.
What's the weirdest candle scent you've ever seen (or, perhaps had the misfortune of smelling)? Let us know in the comments below.
---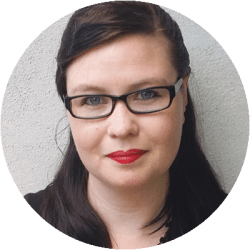 Contributing Writer
Paula Bradley has taught English in Japan and Italy, and she has written for several e-zines aimed at Westerners living abroad. She uses her experience across the six continents to inform her travel features.
DealNews may be compensated by companies mentioned in this article. Please note that, although prices sometimes fluctuate or expire unexpectedly, all products and deals mentioned in this feature were available at the lowest total price we could find at the time of publication (unless otherwise specified).