Is the Amazon Prime Discount at Whole Foods Actually Good?
Amazon Prime members get an extra 10% off sale prices, but the savings only add up if you're shopping for specialty goods.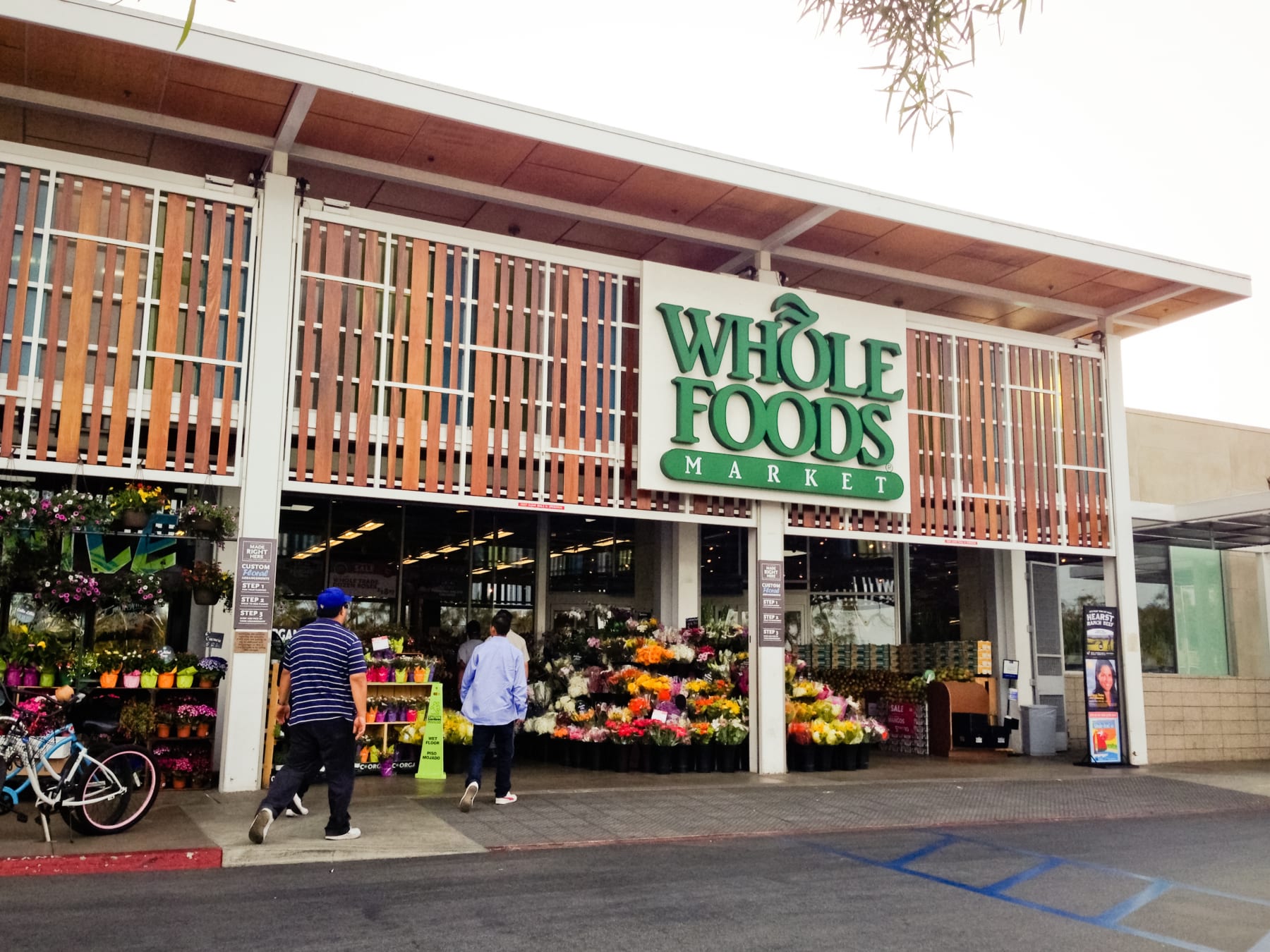 Whole Foods has always had a reputation for high prices. But Amazon — which acquired the grocery chain last year — is trying to change that.
For cost-conscious shoppers interested in organic produce and other specialty items, sticking to sale products used to be the only way to get reasonable prices at Whole Foods. Amazon Prime members can get an extra 10% off those sale prices. There are also Prime-only deals that take as much as 50% off. But how do these savings stack up against other grocery stores?
Whole Foods vs. Other Grocery Stores
We took stock of Whole Foods' sale prices and checked them against standard pricing at Whole Foods and other supermarkets. Grocery pricing can vary greatly by region, though. Please note that all of our in-store pricing data came from the Austin, Texas area. Still, our data should give you an idea of the kinds of discounts you might see in your local Whole Foods store.
SEE ALSO: The Ultimate Guide to Modern Grocery Shopping
We also looked at prices in Walmart, Randalls (a local chain that's part of the Albertsons family of grocery stores), and Sprouts (a regional organic grocery chain). We compared identical products when possible, but it's worth noting that one of the biggest reasons to shop at Whole Foods is its selection of specialty goods — so its sale offerings weren't always available elsewhere.
So can you really save money on groceries at Whole Foods? Let's take a look at the numbers.
What to Expect From Whole Foods Prime Sales
Because Whole Foods' prices tend to start out higher than other stores', Prime sale prices can vary wildly in value. On average, however, we found that Prime member deals slashed 38% off standard Whole Foods prices. Furthermore, Prime members' extra 10% off discount on sale items averaged out to 31% off overall. There were also a few flat discounts like 25% off everything in the bulk department — a solid deal, as bulk prices at Whole Foods are typically good anyway.
On average, we found that Prime member deals slashed 38% off standard Whole Foods prices.
But how did that compare to other stores? Unsurprisingly, Walmart was the cost leader — but the cost difference wasn't as large as you might think. And in some cases, Whole Foods' prices beat the competition. On average, here's what we found:
Walmart: 4% less expensive than Whole Foods sales
Randalls: 19% more expensive than Whole Foods sales
Sprouts: 20% more expensive than Whole Foods sales
It's worth remembering that we were comparing sale prices at Whole Foods to regular prices at other grocers. If an item happens to be on sale at Whole Foods and another retailer, you may find the best savings elsewhere. We recommend keeping tabs on weekly store circulars if you're looking to save on groceries.
Are Whole Foods' Regular Prices Good?
The danger with grocery stores is that once you're in the door, you're likely to wander the aisles and pick up at least a few things you didn't mean to buy. It doesn't matter if the Whole Foods Prime sales are a great deal if you wind up buying overpriced, non-sale items while you're there.
SEE ALSO: Can You Get Groceries Delivered If You Don't Live in a City?
So are grocery staples overpriced at Whole Foods? We checked the prices of some everyday items to see how Amazon's grocery chain stood up. We compared the non-sale prices for milk, eggs, sliced bread, soda, cereal, potato chips, chicken breast, grapes, salad mix, and shredded cheese, opting for generic store brands when available. Here's the breakdown from our shopping cart:
Walmart: 2% less expensive than Whole Foods
Randalls: 2% less expensive than Whole Foods
Sprouts: 26% more expensive than Whole Foods
As you can see, the smaller specialty chain Sprouts compares very poorly on these grocery staples. Whole Foods store brands — available for most of these staples — have always been a decent value. When Amazon took over, the company further cut the prices of everyday items. The result is that Whole Foods generic goods aren't significantly more expensive than other supermarkets.
Whole Foods Offers More Variety
While Walmart had the best prices, it was also the least likely to offer the items Whole Foods was selling — half of our comparisons were not of identical products or brands. Randalls and Sprouts didn't fare much better. Neither mainstream grocery chains nor specialty retailers can match Whole Foods for variety.
In the meat market, Whole Foods carries cuts that are animal welfare rated — such as sustainably farmed or wild caught fish. Most of the meats on sale were fresh rather than frozen or previously frozen. Meat deals were also some of the best to be found at Whole Foods, with animal welfare rated baby back pork ribs for $4.99/lb (50% off), animal welfare rated ground beef for $3.99/lb (39% off), and sustainably caught wild sockeye salmon for $13.99/lb (30% off).
You don't often find meat that's animal welfare rated at other grocers, but Prime members can save up to 50% on these items at Whole Foods.
You don't often find meat that's animal welfare rated or seafood that's sustainably caught at other grocers. In some cases, your only option for specialty products like these will be found in the frozen food aisle. If buying this kind of product is important to you, these new sales at Whole Foods offer up significant savings.
Produce variety is more limited at other grocers, too. For example, Whole Foods was selling yellow mangos as a Prime member deal for 75 cents each (50% off). While Walmart had mangos for 50 cents each, they were traditional mangos. If you don't care about the specific type of mango (or other produce) you're buying, you can go to Walmart and save. But if you want more variety, Whole Foods' sale prices are likely the best you'll find.
How Do You Shop Whole Foods Prime Sales?
If you're an Amazon Prime member and are eager to get in on the deals, you'll want to download the Whole Foods app to your phone and link it to your Amazon account. When you fire up the app, it brings up a QR code the cashier will scan at checkout to apply your discounts.
SEE ALSO: The 130 Best Military Discounts in 2018
To find out what's on sale each week, you should check the app or look for blue and yellow signs in the store. Blue signs indicate Prime exclusive discounts, while yellow signs indicate sale items you'll get an extra 10% off on.
Readers, have you tested out the Amazon Prime discounts in your local Whole Foods store? Were the deals noteworthy, or will you get your groceries elsewhere? Share your thoughts in the comments below!
---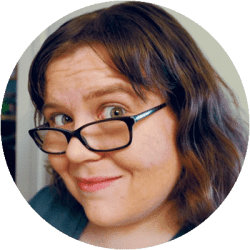 Contributing Writer
Originally working in IT, Elizabeth now writes on tech, gaming, and general consumer issues. Her articles have appeared in USA Today, Time, AOL, PriceGrabber, and more. She has been one of DealNews' most regular contributors since 2013, researching everything from vacuums to renters insurance to help consumers.
DealNews may be compensated by companies mentioned in this article. Please note that, although prices sometimes fluctuate or expire unexpectedly, all products and deals mentioned in this feature were available at the lowest total price we could find at the time of publication (unless otherwise specified).