Are Printers Still Necessary?
Home printers are convenient, but you'll have to keep paying for ink and paper. Your best bet could depend on how much you print.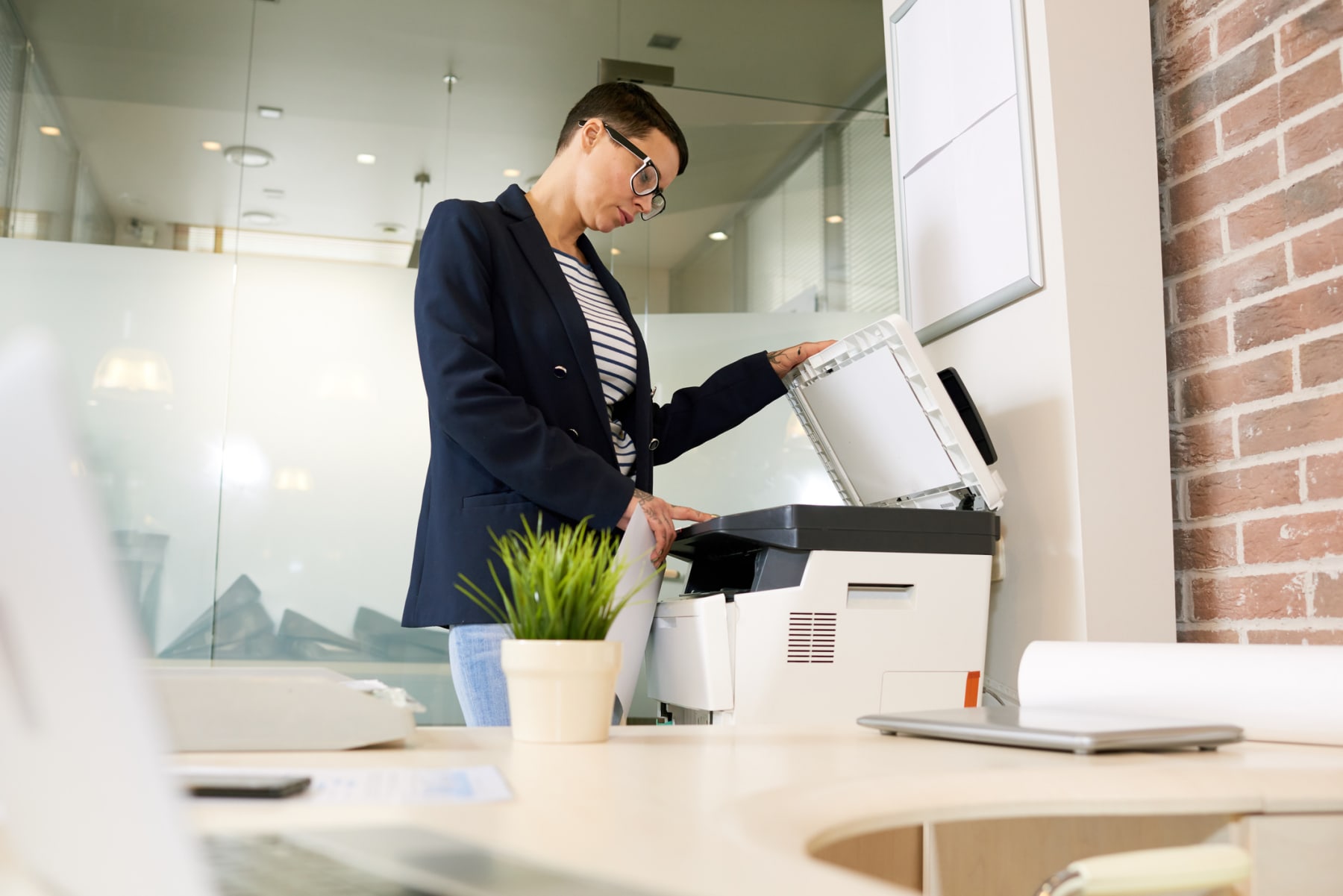 Do any of us really need a home printer? Today's world is increasingly paperless, after all. We fill out forms online, from our tax returns to medical history papers for our doctor's office. We download airline boarding passes to our phones. We store records electronically instead of printing them to keep in a filing cabinet.
SEE ALSO: Do You Need a WiFi Range Extender?
And because we need less paper in our daily lives, is it really necessary to keep a printer at home to turn our digital documents into paper documents? For many people, a home printer is an unnecessary expense that will just collect dust in their home office. However, having a printer at home is a real convenience when you do need to print something — like a report for class or photos for a homemade scrapbook.
We go over the costs of printers and ink, alternatives to home printers, and the extra perks of these devices, so you'll know whether a printer is worth buying.
How Much Does a Printer Cost?
When you buy a printer, you end up paying for more than the device itself. You also have to fork over money regularly for printer paper and ink. Here are the prices to expect for each.
Inkjet, Laser, and Photo Printers
Printers themselves are relatively cheap. You can get a reliable color inkjet printer for around $70 or a monochrome laser printer for around $100. Color laser printers will cost you more upfront, starting at around $200. If you want to do a little more with your printer, many inkjet printers are all-in-one models that print, scan, and copy — and you may find those extra features just as useful as the printer itself.
You can get a reliable color inkjet printer for around $70 or a monochrome laser printer for around $100.
For photo printing, you'll want to spend a little more. A high-end photo printer will start at around $300 and go up in price based on photo quality. Still, the average user shouldn't need to spend more than $100 for a good printer.
Printer Paper
The printer isn't your only cost: you'll also need paper and ink. Expect to pay about $9 for 500 pages of basic white paper (2 cents per page) or about $15 for 50 pages of glossy photo paper (30 cents per page).
Ink and Toner
When it comes to printing, ink is your biggest expense. Depending on the printer, you can expect to spend anywhere from $20 to $80 to replace your ink cartridges. Black inkjet cartridges are generally the cheapest, starting at around $20 for up to 190 pages (11 cents per page). Color inkjet cartridges are pricier, starting at around $35 for either a single multicolor cartridge or a set of several color cartridges. The number of pages the cartridge can print will vary depending on what you're printing, though.
SEE ALSO: What Streaming Box Is Right for You?
If you want to save, off-brand cartridges are sometimes cheaper. And inkjet cartridges can be refilled for up to 60% less than the retail price of a cartridge — both Costco and Sam's Club refill cartridges for as little as $7. You can buy kits to refill the ink cartridges yourself and save even more, but having someone do it for you avoids any chance of a messy ink spill.
The biggest problem with inkjet printers is the ink can dry out if the printer isn't used regularly — once a week or so. You can fix this issue by running a cleaning cycle on your printer, which prints in each color to clear out clogs of ink blocking the print head. (This process usually uses a good deal of ink.) Sometimes, however, you'll have to replace the cartridge entirely. That means if you don't print regularly, you could spend even more on ink.
Laser printers are a little more expensive upfront, and toner cartridges start at around $40. But these large cartridges print more pages than an inkjet cartridge, and they won't dry out. For monochrome printing, expect a $40 cartridge to print up to 1,200 pages or a $75 cartridge to print up to 3,000 pages. Both would cost around 3 cents per page.
An inkjet printer's ink can dry out if the printer isn't used regularly, and you may have to replace the cartridge if that happens.
For color laser printers, cartridges cost about the same (or a bit more) and print a similar number of pages. However, you'll need four cartridges — one black and three color — to print. You can buy off-brand cartridges or pick up a kit to refill your cartridge yourself to save cash. But watch out, because toner spills are messy.
What Will You Pay to Print Elsewhere?
If you don't want the hassle — and expense — of owning a printer, plenty of print shops will print your files for you. Many Office Depot, The UPS Store, Staples, and FedEx locations offer printing services, usually at a per-page rate.
Your local library may also provide printing services, and students can count on school libraries and computer labs to have printers. Typically, you'll bring your files in and have them printed immediately, but in some cases, you can send them online and have your documents physically mailed to you.
Here's what you can expect to pay:
Office Depot: 9 cents per monochrome sheet, 42 cents per color sheet
Staples: 11 cents per monochrome sheet, 53 cents per color sheet
FedEx: 11 cents per monochrome sheet, 59 cents per color sheet
SEE ALSO: How to Save Money on Vistaprint Business Cards (and More!)
The above prices are for basic prints on basic paper, but all of these retailers offer a range of choices. If you want heavy card stock to print your own holiday cards or glossy photo paper for family photos, you'll pay more. And if you want a fancier option than what they offer, online print-on-demand services like Mixbook.com will print your photos on just about anything, in just about any format. Unless you need a lot of prints, a printing service will cost less than buying a printer.
Here's what you'd have to print to equal certain printer costs:
Over 160 color pages to equal the cost of an inkjet printer
Over 770 black-and-white pages to equal the cost of an inkjet printer
Over 1,100 black-and-white pages to equal the cost of a laser printer
And that's before considering your ongoing costs for paper and ink. Even though printers aren't very expensive, you pay a lot more upfront and your ongoing expenses add up. If you only need to print a few pages a year, you'll save a lot by going to the nearest Office Depot.
Remember Printers Have Other Uses
Some printers do more than print. If you're in the market for a home scanner, copier, or fax machine, buying an all-in-one printer probably won't cost much more. For example, a scanner can cost about $60 and up on its own, while an all-in-one printer can fall in that $70 range. In that case, buying a printer could make sense as long as you use it occasionally.
If you're in the market for a home scanner, copier, or fax machine, buying an all-in-one printer probably won't cost much more.
And while we've strictly talked about pricing, a home printer offers a lot of conveniences. If there's not a print shop in your area or you don't want to wait for documents to be shipped to you, it may be easier to buy a printer and do it yourself.
What to Look For if You Buy a Printer
Do you think you'd benefit from having a printer? Then you should start by deciding whether you want an inkjet or a laser printer. Inkjets are budget-friendly options that are ideal for color printing, but their cartridges can dry out if you don't print often. For occasional printing, a laser printer is better. Even though the printer and cartridges are more expensive, cartridges won't dry up, which means less hassle and less money spent on replacement cartridges.
And don't forget the ink costs. When you're on a budget, it's tempting to just look at the price of the printer itself — but it's important to pay attention to ink or toner costs, as well. Look up the type of ink the printer uses, which should be listed in the product information, and check what the cartridges or cartridge refills will cost. Looking into the cost of cartridges could mean paying $20 for a cartridge instead of $60, so a little research can save you a lot of cash over the life of the printer.
Readers, do you think it's worth having a printer these days? If you own one, how much do you use it? Let us know in the comments below!
---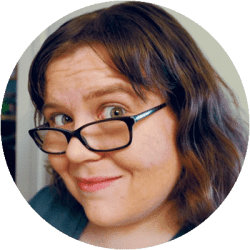 Contributing Writer
Originally working in IT, Elizabeth now writes on tech, gaming, and general consumer issues. Her articles have appeared in USA Today, Time, AOL, PriceGrabber, and more. She has been one of DealNews' most regular contributors since 2013, researching everything from vacuums to renters insurance to help consumers.
DealNews may be compensated by companies mentioned in this article. Please note that, although prices sometimes fluctuate or expire unexpectedly, all products and deals mentioned in this feature were available at the lowest total price we could find at the time of publication (unless otherwise specified).