8 Commercials With Weirdly Inappropriate Music Choices
Car companies are especially good at choosing songs that are totally out of synch with their brand.
The most memorable commercials are usually the ones that feature a catchy tune or famous song. But some ads feature music that make them memorable for all the wrong reasons. See, for example, the current Macaroni Grill commercial that sports an interesting take on "Baby Got Back."
But brands have been turning to poorly-fitting music for their commercials long before this Macaroni Grill gem. Here are some other prime examples of famous ad spots with odd, weird, or just plain inappropriate musical choices, starting with that Sir Mix-A-Lot ditty.
1. Macaroni Grill – "Baby Got Back" by Sir Mix-A-Lot
Technically, this currently-airing commercial doesn't feature the original version of this song, but rather a sanctioned parody of it that replaces the words "big butts" with "big crusts." (As in, "I like big crusts and I cannot lie.") Somehow, the new cheesy lyrics only emphasize how strange a choice it was to use the occasionally-raunchy ode to large posteriors. And despite Sir Mix's penchant for them, some people might not like the big-butt association with the food they're about to chow down on.
2. Royal Caribbean – "Lust for Life" by Iggy Pop
Pretty much the poster child for commercials with poorly-thought-out musical choices, Royal Caribbean was famous for its ad featuring 1977's "Lust for Life." It's a catchy tune to be sure, but it's notably about a drug-fueled lifestyle, and was more appropriately brought back to the modern mainstream through its inclusion in Trainspotting, Danny Boyle's movie about heroin addicts. And it's not like this song made only vague references to drugs either; the opening lines make it pretty clear from the beginning: "Here comes Johnny Yen again/ With the liquor and drugs/ And a flesh machine/ He's gonna do another strip tease."
3. Nissan Maxima – "How Soon Is Now" by The Smiths
It's a classic tune, but the Smiths aren't exactly known for lyrics that would be considered uplifting. In 2000, there was a commercial for the Nissan Maxima that used "How Soon Is Now." The lyrics? "You stand on your own/ and you leave on your own/ and you go home, and you cry/ and you want to die." Suicidal thoughts and cars are not exactly a match made in advertising heaven.
4. Apple's iPhone 5s – "Chicken Fat (Gym Class Song)"
Earlier this summer, Apple debuted a commercial that touted the health applications of the iPhone. Apple has a history of featuring great songs in its commercials, but for this spot, it picked a somewhat obscure song that school kids sang in the 1960s. "Chicken Fat" was written as part of President Kennedy's Council on Physical Fitness initiative.
The song isn't exactly inappropriate for a commercial about getting fit, but the lyrical content is kind of odd: "Nuts to the flabby guys!/Go, you chicken fat, go away!" This song would almost be more appropriate for a low-cal chicken sandwich commercial than for an iPhone.
5. Chevy Trax – "Booty Swing" by DJ Parov Stelar
The Trax is finally coming to the US next year, but this model has been sold in Canada and other countries for a couple of years now. And it's bit infamous too, thanks to a commercial featuring "Booty Swing," a song from an Austrian artist that references elements of Asian culture as "ching, ching, chop-suey." Yikes. Here's hoping the new Chevy Trax commercials for the US market will use more appropriate music.
6. Beats Pill - "Blurred Lines" by Robin Thicke feat. T.I. & Pharrell
Women buy audio equipment, too. Unfortunately, Beats seemed to overlook that fact when it featured "Blurred Lines" in a commercial for the Pill speaker, a song and video that has come under fire for being degrading towards women. The song was actually banned at over 20 universities in the UK because of its lyrical content, and the Beats commercial was similarly banned from daytime TV in the UK, partially due to the music and partially due to the commercial's visual content. Regardless of how you feel about the track, you have to admit that Beats could have avoided a lot of headaches by paying attention to the cultural discussions surrounding the song.
7. Kahlua & Pepsi – "Brown Sugar" by The Rolling Stones
Several companies have used "Brown Sugar" in their commercials over the years, and while it might have been a chart-topper, the lyrical content isn't exactly in step with either of these two company's corporate images (even if Kahlua and Pepsi are, literally, brown sugar). The song definitely objectifies black women, and might depict an abusive plantation owner. (Thus the line: "Hear him whip the women just around midnight.") Both brands probably relied on most viewers not actually listening to the lyrics all that closely — despite the song's immense popularity — and instead being distracted by a weird animated bug lip-synching the song.
8. Volkswagen "Roman P" by Psychic TV
Seriously, what is it with car companies and terrible song choices? In 1995, Volkswagen used a little-known track from Psychic TV (pictured) in one of its commercials. This is definitely one of those cases where the sound masks some of the content, since the song is about Roman Polanski, the famous director who was infamously charged with the rape of a 13-year-old girl. The song also references the murder of Polanski's wife by the Manson Family. And somehow, it ended up in this commercial.
Readers, which music choices have always bugged you in popular commercials? Tell us which commercial soundtracks you hate the most in the comments section below.
---
Related DealNews Features: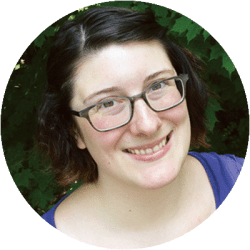 DealNews Contributing Writer
Tucker Cummings is a freelance writer based in New England. She's also written for Yahoo! TV and Tapscape. Follow her on Twitter
@tuckercummings
on Twitter for her musings on tech, TV, writing, and current events.
DealNews may be compensated by companies mentioned in this article. Please note that, although prices sometimes fluctuate or expire unexpectedly, all products and deals mentioned in this feature were available at the lowest total price we could find at the time of publication (unless otherwise specified).