How to Thrift Shop
Discounts often go above 50% off, and as a bonus, you'll be helping the environment.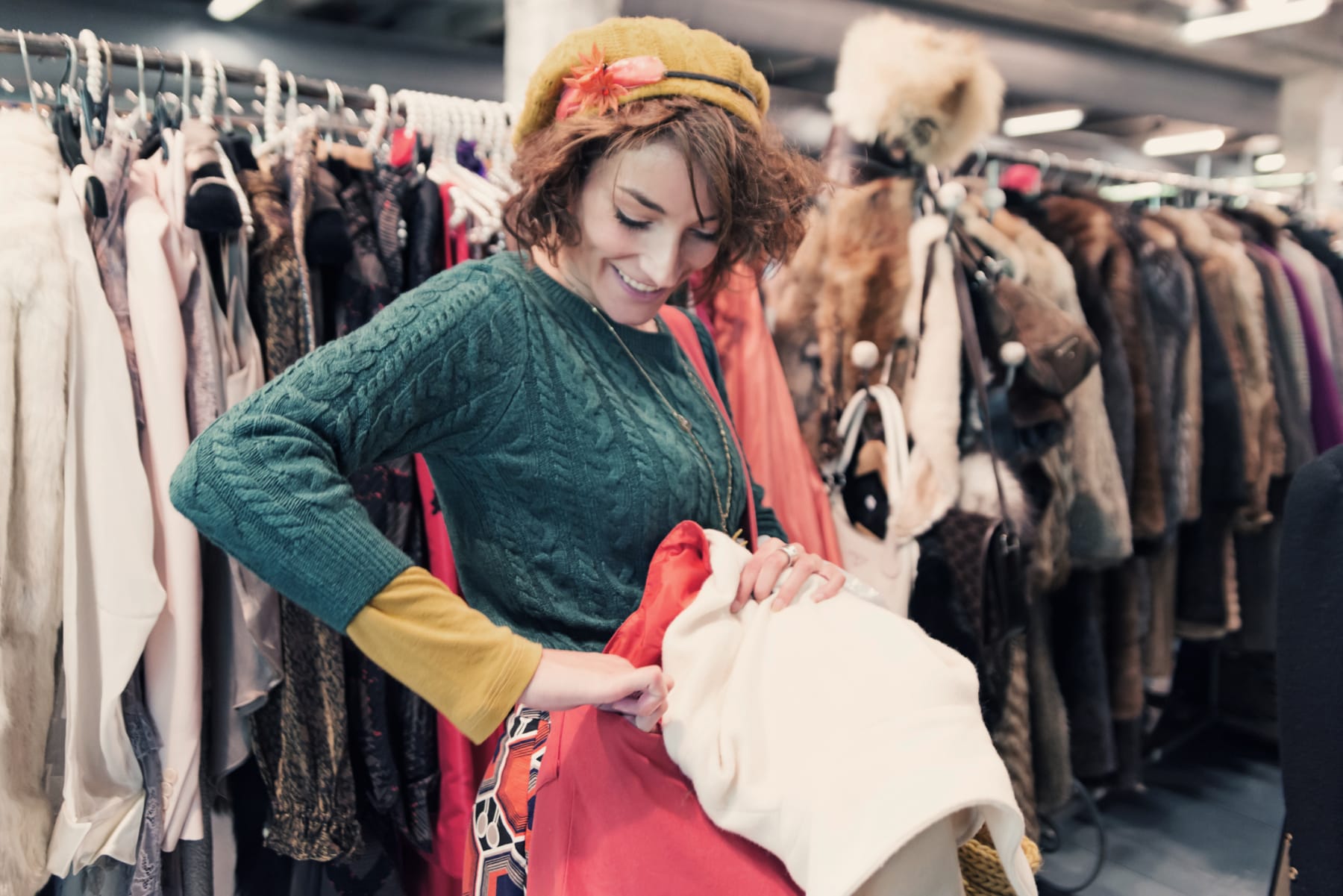 UPDATE: We encourage everyone to follow their federal, state, and local laws at all times, including those now requiring sheltering in place.
Savvy shoppers realize that one of the best skills to have is knowing how to thrift shop. That's because secondhand stores are frequently lined with wares that are in exceptional condition. Not even the most seasoned shopper is immune to an occasional bout of buyer's remorse, and when making a return isn't an option, perfectly fine and gently used clothes wind up on racks of thrift and consignment shops.
SEE ALSO: How to Keep Clothes From Fading
This type of green business actually makes it possible to score unbelievable deals — and save some cash — on like-new clothing. And with Earth Day being today, thrift shopping is a timely topic to learn about.
Being people who work with cold hard numbers, we wanted to know a bit more about the facts and figures behind thrift and consignment shopping, namely: How much can you save with secondhand clothing? We turned to Carolyn Schneider, author of The Ultimate Consignment & Thrift Store Guide, a 400-plus-page bible of the pursuit, to shed some light on the matter.
How to Shop at Thrift Stores
Look for Markdowns of 50% to 80%
Schneider says the average discount a shopper can find on apparel in thrift stores is upwards of 50% off. And the savings don't even have to stop at the 80% mark. "Many stores offer additional discounts," she says. "If an item does not sell in 30 days, it's marked down an additional 20%, and if it does not sell in 60 days it is marked down another 20%." So if you're on the fence about a blouse or pair of jeans, it might be good to revisit the shop in a week or so to see if the thrift store prices have dipped.
'If an item does not sell in 30 days, it's marked down an additional 20%, and if it does not sell in 60 days it is marked down another 20%.'
That said, there's a risk. Items in thrift stores and consignment shops are almost always one of a kind, and leaving something on the rack today means it could be gone tomorrow. If fit, style, and price all intersect in an ideal sweet spot, you'll want to purchase the item then and there.
But if those "back in style" acid-wash jeans feel like an impulse buy, Schneider says to hold out, especially if the price feels a bit high despite the discount. A $400 leather jacket at 50% off will still cost $200, and that's a high price tag. "Make sure you've done your research to see what the going rates are," and price-check your purchases, says Vanessa Rae, a lifestyle expert; there might be similar styles selling new for less money.
Seek Out Clothing and Other Deals
With such high potential discounts, Americans are saving a pretty penny by knowing how to thrift shop for clothes. As of April 2019, the estimated revenue for the thrift stores industry was $10.2 billion, with an average growth rate of 2.3% from 2014 to 2019. That includes purchases of furniture, home appliances, books, and clothes... lots of clothes.
Join the Movement
At least 15% of Americans shop at these resale stores. This rough estimate is a combination of two statistics from America's Research Group that were cited by NARTS: The Association of Resale Professionals. First, about 16% to 18% of Americans shop at thrift stores each year, while 12% to 15% shop at consignment/resale shops. If these percentages seem low, consider that 11.4% of Americans shop in factory outlet malls; 19.6% in apparel stores; and 21.3% in major department stores yearly, putting the thrift category right in the thick of things.
SEE ALSO: Here's How to Buy Space-Saving Furniture for Your Apartment
And no matter what you might assume, those shoppers come from all levels of income, according to NARTS: "There is no typical resale shopper, just as there is no typical resale shop."
Watch for New Thrift Shops Opening Near You
Although 15% of Americans may seem like a low number for those who visit secondhand stores, evidence suggests that thrifting in general is on the rise. Based on stats from NARTS, the number of resale stores has grown approximately 7% a year over the past two years. Now, the U.S. has more than 25,000 resale, consignment, and nonprofit resale shops.
Buy Secondhand, Help Save the Planet
Thrift stores and consignment shops are obviously savvy options for anyone who feels strongly about lessening their impact on the environment, as these stores are able to combat the clothing industry's immense carbon footprint; every article of clothing resold cuts down on the environmental cost of apparel production. Schneider says: "When you buy secondhand, less items travel thousands of miles [and] use up energy and pollute the planet. And wearing gently-worn clothing means keeping those items out of landfills."
SEE ALSO: What to Expect From Earth Day Deals in 2020
Indeed, recycling-conscious consumers help drive the popularity of thrift and consignment. That said, if you're a do-gooder on the donating side of the thrift equation, we recommend you give to notable nonprofits; big names in the industry include Goodwill and the Salvation Army, among others.
Know the Difference Between Thrift and Consignment
While most resale stores appear to be the same to shoppers, definite distinctions exist. According to NARTS, a resale shop is a store that buys its merchandise outright from individual owners. A consignment shop, which is a subset of resale, pays the owner a percentage when and if the items are sold — usually 40% to 60% of the selling price. And a thrift shop is run by a nonprofit to fund a charitable cause.
A consignment shop pays the owner a percentage when and if the items are sold — usually 40% to 60% of the selling price.
Too loose to categorize for retail purposes (but a close cousin to a resale endeavor) is the yard or garage sale. Here discounts run extra deep on clothes, though shoppers also run a higher risk of buying damaged or stained goods, and not finding out until it's too late. By contrast, consignment shops (especially in high-rent neighborhoods) stake their resale reputation on closely inspecting garments for rips, tears, and the like, making the resale experience as close to new as you can get.
There's another category worth mentioning, as it can yield cashless bargains and eco-friendly results: the clothing swap. Planning your own event with fashion-conscious friends and acquaintances offers a twofer where you can clean out your closet and update your wardrobe in one outing; leftover clothes get bagged up and donated to thrifts.
Beware of the Drawbacks
As Rae sums up, the common roadblocks involve fit, style, and wardrobe basics. First, the resale mentality best fits those who, well, don't obsess over fit. There might not be much difference for a guy shopping for a Large sweater versus XL, but a cute blouse will likely come in one and only one size, and it might be a tad tight or loose. "Finding pieces that fit usually requires a sense of adventure and a lot of patience," she says. Then there's style: That one Gucci handbag you spot might have a shockingly low sticker price, but come in a color you don't like.
SEE ALSO: How to Buy Camping Equipment and Hiking Gear
And finally, thrift shoppers will have much better luck finding layers and add-ons as opposed to solid wardrobe basics, though getting to know your local consignment owner can aid in this endeavor. "When the owners and shop employees can get to know you and your taste, they can look out for and let you know about items they think you'd like," Rae says.
We'd love to report stats on the biggest thrift score ever, and many shoppers have stories about landing brand-new, $200-plus garments for about a tenth the cost. But alas, some numbers are not so much hard to confirm as open-ended. There's something fun and cathartic about combing the racks like a modern-day treasure hunter and always finding a deal.
Readers, how do you thrift shop? What's the best deal that you've scored secondhand? Recount your triumphant story in the comments below!
---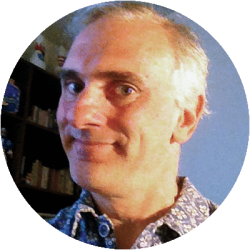 Contributing Writer
Lou Carlozo is a DealNews contributing writer. He covers personal finance for Reuters Wealth. Prior to that he was the Managing Editor of WalletPop.com, and a veteran columnist at the Chicago Tribune.
DealNews may be compensated by companies mentioned in this article. Please note that, although prices sometimes fluctuate or expire unexpectedly, all products and deals mentioned in this feature were available at the lowest total price we could find at the time of publication (unless otherwise specified).