The Best Patio Furniture: How to Buy Outdoor Pieces That Last
Consider material, maintenance, and storage needs before you choose your new set.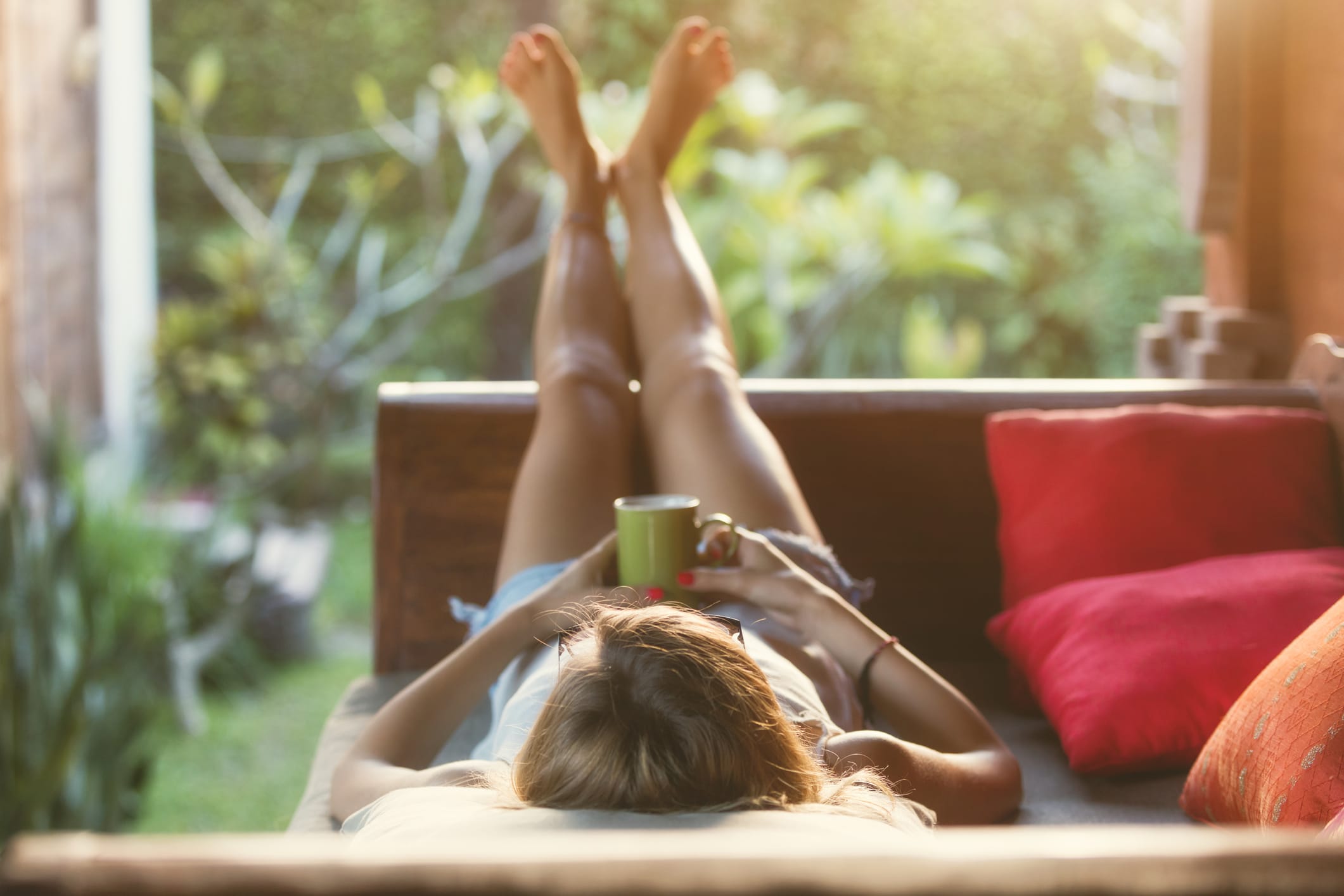 Spring has arrived, and with it comes the chance to enjoy fun in the sun, relax with libations, and pick out patio furniture that will last for years. Whether your outdoor space is as small as a cupboard or as large as someone else's dream house, our guide to buying the best patio furniture has you covered.
Choose the Best Patio Furniture for YOU
Shopping can be a chore, especially if you find yourself making the same purchases year after year. With a little research and patience, however, you can save yourself a great deal of effort and money. That's certainly true when buying patio furniture. You'll need to prioritize the material you want based on longevity and maintenance, then find a style you like.
The good news? We've taken care of the research on the best materials, maintenance routines, and time to buy. All you need to bring is that impeccable sense of style... and hot dogs to cook on the grill.
Wood Patio Furniture
If a tree falls in a forest and no one is around to hear it, can you make furniture from it? The old classic is among the most popular contenders for the title of best outdoor furniture material. You can expect up to decades of longevity with wood furniture that's properly cared for.
SEE ALSO: When Do Grills Go on Sale?
As shown in our guide on how to buy furniture online, there are a number of variables to keep in mind. Different grades, types of wood, and methods of joinery will all contribute to price, as well as the frequency of maintenance.
Teak wins the gold prize for being the best naturally suited wood for patio furniture, but it's also going to burn the biggest hole in your wallet. Eucalyptus and cedar are both cheaper, viable options that can last many years, though don't take any bets on them outliving Betty White — she's immortal.
Metal Patio Furniture
"Wrought Iron Man"'s choice of patio furniture is another heavyweight contender to consider for your outdoor needs. The key to making metal patio furniture last is the finish. Powder-coated metals are popular and durable, but you'll want to keep an eye out for any nicks, scratches, moving parts with high usage, and areas where the pieces connect.
Prioritize the patio furniture material you want based on longevity and maintenance, and then find a style you like.
When ready to buy, go ahead and find matching paint or a product like Rust-Oleum for the inevitable touch-ups, and save future you the hassle of another trip. Bring an easy-to-remove magnet to test the veracity of steel pieces, and be prepared to buy plenty of cushions and coverings to save on wear and tear; they'll also protect your skin from the hot summer sun.
Plastic Patio Furniture
An affordable choice, but also one that's less likely to hold up against the test of time, plastic patio furniture is another excuse to buy a big 3D printer — so you can replace any parts that break! But plastic patio furniture has its pros: it's easy to clean, affordable, lighter in weight, and a popular choice for saltwater environments.
However, there's also a fatal flaw: susceptibility to the sun. Polymers degrade under prolonged exposure to ultraviolet light, and this can translate to faded colors or a weak, brittle outlook for your furniture. If you go the plastic route, take the opportunity to flex your decorative muscles in order to provide plenty of shade and comfortable coverings. These can perfectly protect plastic patio purchases.
All-Weather Wicker Patio Furniture
While it may not hold up to John Wick standards of durability, all-weather wicker is the best patio furniture option for longevity for many. This title comes down to the material that's used for the weave, and in this case, polyethylene is king. It resists mold, mildew, UV damage, staining, warping, and unfurling. We're also seeing more designs including exterior metals and woods. Expect quality pieces to feature underlying metal frameworks providing strength, rigidity, and wind resistance.
SEE ALSO: What Kind of Lawn Mower Should You Buy?
Beware of opting for cheaper wicker patio furniture, even if the tag claims it's all-weather. Lower-quality materials are likely to be less resistant and more prone to unraveling, so you may find yourself needing to replace your patio furniture before you're ready.
Other Considerations When Buying Outdoor Furniture
Accessories
Accessories for patio furniture are almost always worth splurging on. The protection offered for both patio furniture and burned thighs are the foremost benefits to keep in mind.
If you select common dimensions for your patio furniture and accessories, then finding replacements should be a breeze.
Sunbrella fabrics are a great choice to look into. They maintain their color well, and you can easily clean them. And weatherproof fabrics are the peace-of-mind selection for spending more time outdoors and less time doing laundry.
Selecting common dimensions for your furniture and accessories makes finding replacements a breeze, should misfortune or the dreaded "jam hands" ever strike. We also recommend a storage solution for your cushions to further lengthen the life span. Even better, finding pieces that can pull double duty as storage, seating, or tabletop space optimizes functionality without contributing to more clutter.
Maintenance Requirements
If you've ever stumbled across the "oddly satisfying" group of power-washing watching enthusiasts, you know that cleaning can also be fun. The key here is to be proactive. A bit of light rinsing from a garden hose is typically all the general maintenance that's needed. Mild soap, a damp cloth, and lower pressure-washing settings will clear away most everything else. Steer clear of abrasive and chemical cleaners to avoid damaging finishes and your lawn from runoff.
Inclement Weather
There's usually something to worry about wherever you live, whether it's hurricanes, tornadoes, snowstorms, hail, or freezing temperatures. And poor planning can absolutely lead to patio projectiles when a storm hits.
SEE ALSO: What to Look for When Buying a Fan
Prevent damage by designating a safe storage place for your furniture. You can stack some sets — especially plastic ones — and not worry about damaging finishes. Other sets with heavy metals may have hole and gap-filled designs that make them wind-resistant, though not impervious to wind. Umbrellas and covers can help prevent hail damage as well as divert snow accumulation. In any case, take proper measures when necessary to keep a happy wallet and happy neighbors.
The Best Time to Buy Patio Furniture
We see deals on patio furniture begin to trickle in around the Ides of March, with discounts of up to 60% off. Wait just a bit longer, and you could be rewarded with a shower of April deals, such as those boasting 80% off. We saw deal quantity ramp up in May and June last year, and listed the most patio furniture deals in July and August. Just know that once we get into June and July, the longer days can bring smaller discounts, ranging from 30% off to 60% off.
Most stores include "free" shipping in the price, and many others are currently offering curbside pickup. That's a nice alternative for folks with sufficient vehicle space.
Readers, what kind of patio furniture do you prefer? Let us know in the comments below!
---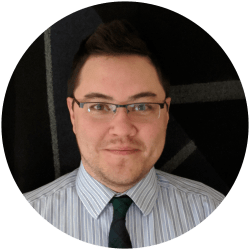 Content Data Assistant
Chris works with the Content Team to find and deliver the best deals - and the worst dad jokes - you see on DealNews every day. When not immersed in a book, game, or fluffy animal video, he likes to keep up with his degree in Cell and Molecular Biology.
DealNews may be compensated by companies mentioned in this article. Please note that, although prices sometimes fluctuate or expire unexpectedly, all products and deals mentioned in this feature were available at the lowest total price we could find at the time of publication (unless otherwise specified).