The Best Tool Deals

We've rounded up the best deals on tools, accessories, combo kits and more – from beginners to hobbyists to pro-am and beyond, look no further for your cheap tool needs.
Best Tool Storage Deal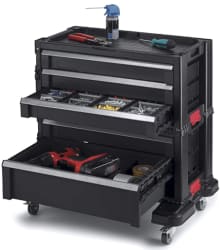 Keter 5-Drawer Rolling Tool Chest
Store:
Amazon
Price:
$84.77
Shipping:
Free shipping
Lowest By:
$15
As one of our generation's foremost philosophers once advised, one must "keep rollin', rollin', rollin'". And indeed, all five of this tool chest's drawers are rumored to "move in, now move out" – or indeed vice versa. It also features a central locking system and 16 removable bins, but I don't think there were any applicable Limp Bizkit lyrics for those.
Best Dewalt Deal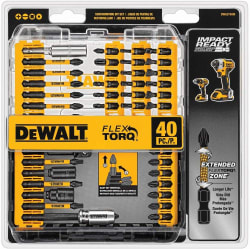 DeWalt 40-Piece FlexTorq Impact-Ready Screwdriver Bit Set
Store:
Ace Hardware
Price:
$14.99
for Ace Rewards members
Shipping:
Pickup,
or free delivery w/ $50
Lowest By:
$15
As the old saying goes, "When all you have is a screwdriver with over 30 bits, everything looks like one of over 30 kinds of screw". It's not a great saying, but it might apply if you're a particularly devoted minimalist who can't resist this $15 savings. The set features a connectable case, CNC-machined bit tip, patented bit-bar design, and magnetic screw lock sleeve.
Best Generator Deal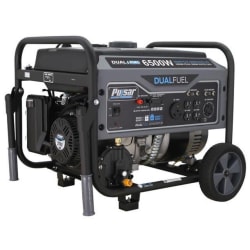 Pulsar 5,500W Dual Fuel Portable Generator
Store:
eBay
Price:
$534
Shipping:
Free shipping
Lowest By:
$276
Wikipedia says that a pulsar is "a highly magnetized rotating compact star that emits beams of electromagnetic radiation out of its magnetic poles". So presumably this Pulsar generator is somewhat equivalent to solar power. Close enough, let's say. It's RV-ready, and features 6,500 peak watts and 5,500 rated watts.
Best Saw Deal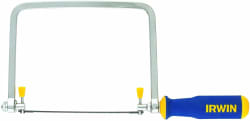 Irwin ProTouch Coping Saw
Store:
Amazon
Price:
$8.98
Shipping:
Free shipping w/ Prime
Lowest By:
$1
It's fun to imagine that this "coping saw" is some kind of emotional support mascot, literally there to help you "cope" with "things" that leave you feeling out of joint by applying jagged metal teeth to comparatively soft materials. Instead, it's about using jagged metal teeth to cut coping joints into comparatively soft materials, which is a lot of the same words, but with a vastly different meaning.