25 Pro Tips for Getting the Most Out of DealNews
Create deal alerts, sign up for emails, and shop our Staff Picks!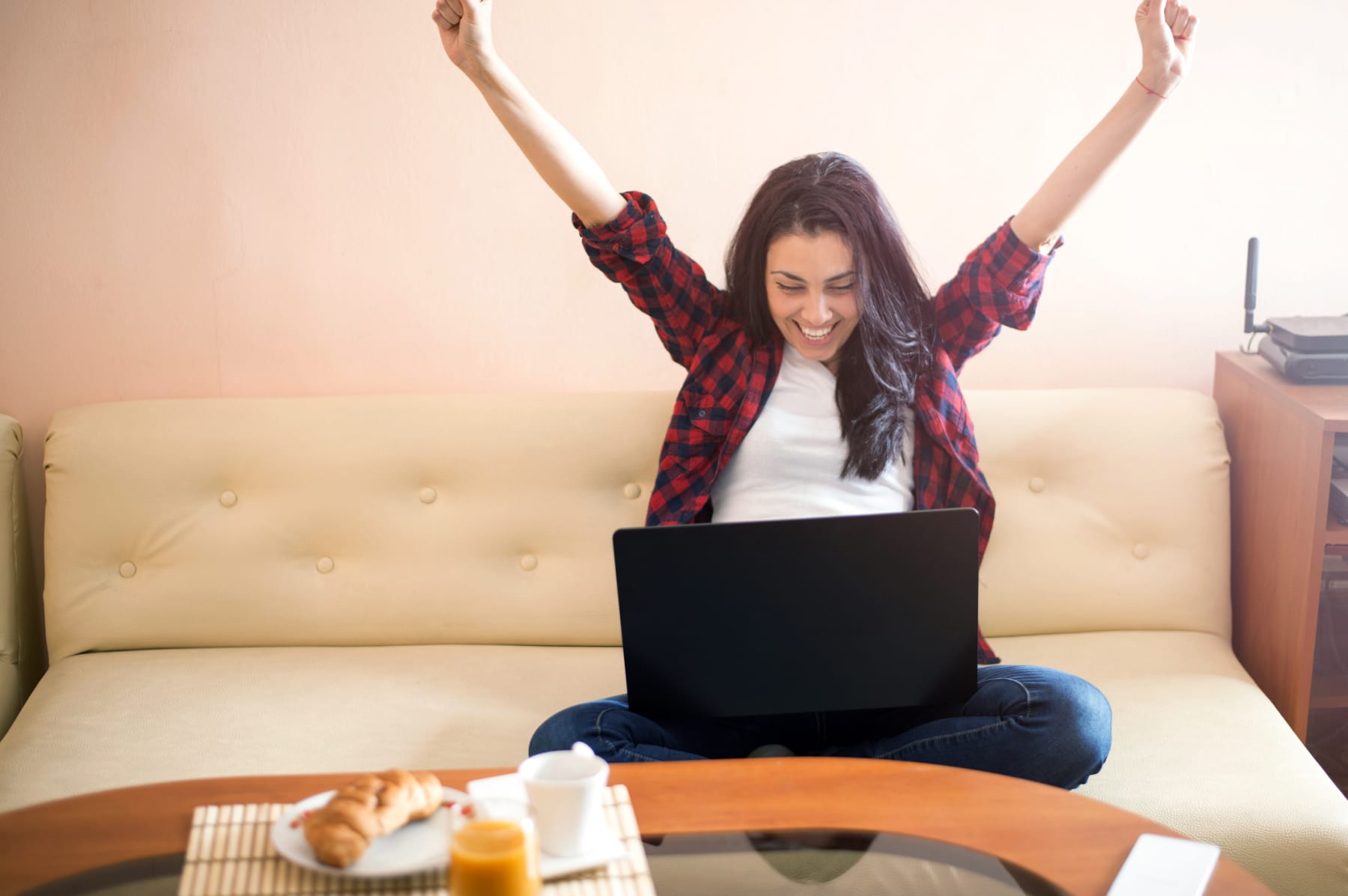 We here at DealNews obviously think our site is pretty great, and the best one for helping savvy shoppers save every day. But we realized that even our longtime fans may not know all the different ways to use the site to its fullest.
Since we're turning 25 this year, we decided to celebrate by highlighting 25 ways to get the most out of DealNews, from newsletters and social accounts to so much more. Read on for the ultimate list of DealNews pro tips!
25 Pro Tips to Get the Most Out of DealNews
1. Utilize Deal Alerts
When waiting for a price drop, it can be tedious to check every day to find a discount. Even worse is if you miss a retailer during your daily rounds, only to find out later that they slashed the price of the item. But DealNews can actually make that process easier. All you have to do is create an alert for whatever items you're on the hunt for, and when we list a deal for them, you'll receive an email notification.
Even better, you can be as specific or as vague as you want when you're setting up these alerts. Simply input your email, then choose a category, store, brand, and/or keyword. You can also set your price range, if you want. For example, you could choose the "kitchen" category and "KitchenAid" brand, and then use "mixer" as a keyword. Then whenever we list any deals for KitchenAid stand mixers, you should receive a notification; you just have to decide if you like the deal enough to grab it before it sells out!
2. Sign Up for Emails
Afraid of missing a deal? You shouldn't be, because you can simply sign up for the DealNews email newsletter! On our desktop site, scroll down the homepage until you see the blue box in the right rail that says "Never Miss Another Deal". Enter your preferred email address, and you'll get a daily communication of the latest and greatest deals right to your inbox.
One way to customize your DealNews feed is by choosing your interests. You can set them when you initially sign up or at any time by viewing your profile.
Plenty of specialized emails are available, too, and you can manage those newsletters when you sign in to your DealNews account and view your profile — more on that in a bit! So you can be sure that you only receive the ones that are most interesting to you. For instance, you can subscribe to emails such as DealNews Morning, which will catch you up on all the best deals that we found overnight; DealNews Select, which includes offers personalized for you and a selection of the day's most popular deals; DealNews Daily, which is a full recap of all the day's deals and offers; and Staff Picks + Special Offers, which includes picks from our experts, sweepstakes and giveaways, shopping guides, and other special offers.
3. Download the App
If you spend a lot of time on your smartphone, you probably do at least a little shopping on there. Thanks to the DealNews app, you can make sure you save while you do! It's available for both iOS and Android, so whatever you prefer, we've got you covered! When using the app, you can receive alerts when we post new deals, plus personalize the ones you see in your feed. That ensures you only see what you're interested in and don't have to scroll through a bunch pf deals you have no intention of purchasing.
4. Create a Profile
To really maximize your DealNews perks, you'll want to create a profile. That means you'll have to join our website, but we promise it's worth it! Signing up only takes a couple of minutes.
First, you'll want to check the upper right corner of the homepage on our desktop site and click "sign in". (On our mobile site, you can sign in via the drop-down menu on the upper left side of the page.) From there, you can join with either Google or Facebook, if you prefer, or if you want to use email, you can do that, as well. Simply click the "continue" button for whichever option you want to use. If you choose email, you'll be prompted to put in your email address and a password on the next page. Pick a password, check the CAPTCHA box (sorry, no robots allowed!), and then click "continue" again.
SEE ALSO: 25 Great Ways to Find Deals on Popular Products
Next, you'll be asked to select your interests in order to personalize your deal feed, but if you're not ready for this yet, you can skip it for now. Click your email in the right upper corner the way you did to sign in, and you'll see the option to "View Profile". Click that so you can finish the setup process, which can include creating a username, managing your newsletter subs and interests, checking your saved items, and creating alerts. You'll also be able to change your avatar there if you want. For the record, saved items are deals that you've favorited by clicking the heart on them.
5. Set Your Interests
We typically list hundreds of deals every single day, and that can be a lot to sift through, especially if you're only interested in certain categories. One way to customize your feed is by choosing your interests, which you can set when you initially sign up, or at any time by signing in and viewing your profile. Interests include the following:
Laptops & Personal Devices
Home Entertainment
Health & Beauty
Decor, Kitchen & Household
Tools & Home Improvement
Men's Clothing
Sports & Fitness
Travel & Entertainment
Women's Clothing
Toys, Kids & Baby
Financial Services & Gift Cards
Once you set up your interests, you can then toggle whether or not your feed adheres to them. On the deal feed, simply click to toggle the "Interests" switch right next to the "Filter" tab. And if you ever want to check out all the deals we're listing, you can click again to turn it off — simple as that!
6. Shop Our Staff Picks
With so many deals going up every day, you may find the whole feed to be overwhelming. If you want a good place to start, why not go with the "best of the best" deals? Those are our Staff Picks, and you can click the button at the top of the feed to see only those that have earned the designation. You may be wondering what makes these the "best of the best," and the answer is right on the offer itself: "Deals so good we bought one ourselves".
7. Filter, Filter, Filter
Another way to narrow your feed focus is by using filters, and you can go as broad or specific with these as you want. Toggle filters for Staff Picks, categories, stores, and brands, for example. You can also narrow down items via Offer Type (choose Product Discounts, Promo Codes, or Store Sales); Popularity Rank (choose levels 1 to 5 out of 5); and Offer Status (New, Ends Today, Recent, and You Might Have Missed).
That's a fair amount of options, but you can select even more! Interested in shopping secondhand electronics? Under the Condition button you can choose Refurbished, Used, or Open-Box. Looking for a curated list? Check out the options under the Collection button, which include Freebie, Top Tech, Under $25, and Exclusive, as well as others.
8. Sort the Way You Prefer
Whatever your preferences for filters, once you have them set — or not, if you want to see anything and everything — you can then sort to see the feed the way you want. Check above the Filter bar on the desktop site. You'll see "Sorted by" — the default is "Featured" — and if you click that you can choose Most Recent, Popularity, Price Low To High, or Featured.
You can also choose "Group By" if you want to segment your feed. This allows you to group offers by None (default), Offer Type, Category, Store, or Brand. If you're using the mobile site, you can choose your sorting style by clicking on the down-and-up arrows icon above the filtering options.
9. Shop Special Events
We regularly run special campaigns here at DealNews that highlight deals on timely subjects. Campaign banners typically run right across the top of the homepage, and you can click a banner to check out whichever event we're running at the time.
Take a second to enter our sweepstakes for your chance to win cash or prizes.
But there are cases where we have multiples, so if you aren't interested in the main banner, look a little lower to the Filter bar. Click "More Filters", then click the button labeled Events to see current and past ones we've run. For instance, when you click you can see that we've run events for Labor Day, Back to School, and Halloween, but have also curated special lists of deals for The Big Game, Spring Travel, Spring Cleaning, and Outdoor Living. Of course, these are just some of the events — be sure to check them out regularly to see what all we have in store!
10. Utilize the Search Bar
Sometimes you may know exactly what you're looking for and just want to quickly find it on the site. In those cases, your best bet may be to use the search function up top. On the desktop site, you can click the magnifying glass next to your username (or the "Sign in" text, if you aren't signed in), and it'll bring up a search bar. (On the mobile site, you'll just see the magnifying glass at the top right.) Then start typing to see relevant results begin populating.
For instance, maybe you want to see if there are any deals on Chromebooks. In that case, you can start to type "Chromebook" and will see the Filter option pop up, as well as relevant Blog posts and deals. From there, click on the one that interests you and you'll be taken right to it.
11. Enter Our Sweepstakes
Who doesn't love to win free stuff? Take a second to enter our sweepstakes for your chance to win cash or prizes. Click the link here to go right to the sweepstakes page, or if you're on the homepage of the desktop site, simply scroll down to see the box in the right rail. It changes monthly in both design and offer, so be sure to keep an eye out!
12. Follow Us on TikTok
We're on TikTok! Be sure to check out our account, as we'll be posting more videos of our experts giving the lowdown on what to know to find the best deals and shop savvily. Stay tuned for highlights that include the best buys of the month, the ideal times to shop for certain items, what to avoid, and other helpful tips.
13. Clip Coupons
Many of the deals we list require a promo code of some kind, and if you've ever shopped online, you know how much of a pain it can be to try to remember a code when you're shopping, just so you can enter it at checkout. And if the site doesn't offer a way to copy it, the shopping experience can become downright tedious.
SEE ALSO: What to Buy Every Month of the Year in 2022
But here at DealNews, we recognize the importance of making shopping easy. That's why when you come across a deal that requires a promo code, you can click a dedicated button to copy it. Right below or next to the "Buy Now" or "Shop Now" button, you'll see "Copy Code" with a scissors icon. You can click that, then the "Buy Now"/"Shop Now" button, and go right to the product page. Then just add your item(s) to the cart, paste the code in during checkout, and you're done!
14. Check Out the Roundups
Sometimes we like to highlight the top five deals happening at a certain time. We refer to these collections as roundups, and you should definitely check them out for offers that are too good to pass up. The Morning Jolt is posted early every weekday and features the top deals in a variety of categories, including Home & Garden, Electronics, Shoes, and Toys, among others. We also publish roundups for smart home deals, electronics, and more. Around Black Friday and the holidays, we do even more to help inspire you for gift shopping.
15. Get In Touch
Do you need to relay some feedback? Are you having trouble with the site? Get in touch with us! You can contact us via this page, and our customer feedback specialist will make sure the right team gets your request.
Choose the appropriate department on the form; give us your name, email, and a subject; and then write out your message. Available departments include sending us a hot tip, notifying us of errors in content, and flagging problems with the website or either of our apps. You can also submit privacy-related questions and provide general feedback. Have a question that doesn't fit with any of those options? File it under "other", and we'll find the right team to help!
16. Spread the Love
One of the best parts about finding a good deal is sharing it with friends and family. After all, they'll see how great it is and recognize you for your savvy shopping habits, right? We know that you want to show off how smart of a shopper you are, so we make it easy to share the best deals and Blog posts with those you want to help save money.
When you find a deal you like, hover over the three dots in the upper right corner of it. From there, you can move down to "Share" and choose to do so via email, Facebook, or Twitter. Just beware: Once your family and friends know how good you are at finding a deal, they're going to come to you wanting your advice on the best offers all the time. Good thing you know where to send them!
17. Keep Your Place
Do you have eleventy billion tabs open in your browser? No judgement here — that's basically the case on every device this writer uses. But it can be painful to click a link, only to be directed away from the page you were on and lose your place.
DealNews helps you both avoid that and add another tab to your collection. When browsing the deal feed, hover over those three little dots mentioned above; then just click "Open Offer in New Tab". This also provides you with a direct deal link you can share wherever, such as the group chat with your favorite shopping buddies.
18. Read Through Our Monthly Buying Guides
Savvy shoppers know that there are certain times of year that are better than others for buying select items. But how are you supposed to learn what those are? By checking out our monthly buying guides, of course! Every month we cover the best items to buy, as well as a few that you should hold off on shopping until later.
Keep up with our accounts on TikTok, Twitter, Facebook, Instagram, and LinkedIn.
But these guides aren't just "one and done" — be sure to check back throughout the month, as these articles are where we highlight the top special offers you can't miss, including special sales and food freebies.
19. Follow Us on Twitter
Are you a social fan? Be sure to follow us on Twitter, where we regularly let followers know about special promotions we're running, sweepstakes, and more. We also highlight our media appearances there, so you can see the advice reporters are getting from our experts.
20. Check Out DealNews on Instagram
If Instagram is your social platform of choice, we've got you covered there, too! Be sure to follow us so you can see important deal info in your feed every day. Watch for posts and Stories about our current deals and events, sweepstakes announcements, and highlights of some of our top Blog posts; topics include women-owned businesses, the best things to buy each month, and important news (like the recent Amazon Prime price increase).
21. Go Through Our Discount Lists
We're always on the hunt for discounts, but they go so far beyond simple sales or promo codes. You can score special savings for your birthday, if you're of a certain age, a member of the military, and in other cases. Be sure to check out all our discount lists to see how many you qualify for, as well as the best customer rewards programs and every major holiday sale you should shop throughout the year.
22. Stalk Us on Facebook
Prefer Facebook for all your social interactions? Check out the DealNews Facebook account, and follow us for the latest and greatest shopping news! Learn about special events, the latest sweepstakes and giveaways, and highlights of special Blog posts to stay informed.
SEE ALSO: Your Guide to Every Holiday Sale in 2022
23. Check Out Our Shares on LinkedIn
Interested in all kinds of consumer news? Be sure to watch our LinkedIn page for all kinds of updates. That's where you'll find our mentions in the news on timely topics, like how to budget for holiday spending and what to buy every month.
24. Follow Our Holiday Sales Coverage
We know that the big shopping holidays provide some of the best opportunities to save throughout the year. But some of them can start to look pretty similar, and if every retailer is offering a discount, how do you know which ones are the best? Well, check out our holiday sales coverage to find out! We cover the kinds of items that go on sale, the best discounts you can expect, when the sales begin, and how long they should last.
25. Ask an Expert
Need some expert advice? This year, DealNews Blog is launching our "Ask an Expert" column, where we'll be answering your questions on shopping, saving, how to find the best deals, where to purchase select items, and more! If you have a question to submit, just email us at askanexpert [at] dealnews.com (askanexpert@dealnews.com).
DealNews has been going strong for 25 years, and we look forward to helping you save even more in the years to come!
---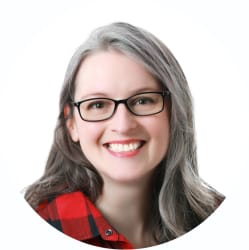 Senior Staff Writer/Consumer Analyst
Julie's work has been featured on CNBC, GoBankingRates, Kiplinger, Marketwatch, Money, The New York Times, Real Simple, US News, WaPo, WSJ, Yahoo!, and more. She's extolled the virtues of DealNews in interviews with Cheddar TV, GMA, various podcasts, and affiliates across the United States, plus one in Canada.
DealNews may be compensated by companies mentioned in this article. Please note that, although prices sometimes fluctuate or expire unexpectedly, all products and deals mentioned in this feature were available at the lowest total price we could find at the time of publication (unless otherwise specified).