This Kolibri drone has dropped to its best-ever price, now coming in at a hair under $10 before shipping. Check out this offer and more in our roundup of the five best deals we found over the last 24 hours.
Top Toy Deal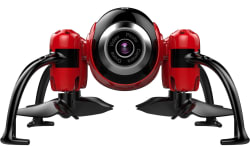 Kolibri Torpedo Mini RC Drone
Store: B&H Photo Video
Price:

$9.98


Shipping:

$3.99 s&h


Lowest By: $20

While there are plenty of drones with fancy HD cameras and solid gold bodies and such, we all know the best drone footage isn't the stuff captured by the drones themselves, but instead, the hilarious footage of their hubristic handlers enthusiastically flying their expensive gimmick into the nearest hard surface, and watching it explode into a thousand pieces. Don't risk that being you: earn your wings with this drone, now at a record low price of pennies under $10. You'll enjoy 480p video recording with a 90° lens, 7-minute flight time, 50-foot range with controller, 33-foot range with iOS or Android device, and 1-button takeoff and landing.

Click here to see more toy deals.



Top PC Game Deal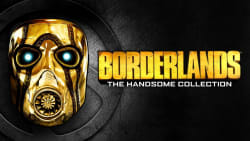 Borderlands: The Handsome Collection for PC
Store: Epic Games Store
Price:

Free


Lowest By: $18
Expiration: June 4

Cards on the table, I've never really clicked with the Borderlands series, probably on account of my distaste for multiplayer shenanigans. (And my complete lack of friends - oh no!) So, since co-op was out of the question, and my only other option was actually listening to Claptrap, I moved on rather quickly. But! You and all your pretty friends can get two games in the series completely gratis right now, so you've no excuse for not diving into what's perhaps the progenitor of the modern shlooter and shlooting all the ridiculous shloots.

Click here to see more PC game deals.



Top Home Deal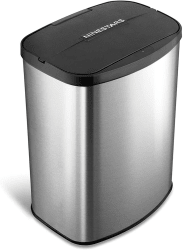 Nine Stars Infrared Touchless Stainless Steel Trashcan
Store: Amazon
Price:

$27.89


Shipping:

Free shipping


Lowest By: $8

Since we're on the topic of modern fancy trashcans, here's my pitch: A combination cool-bin/Roomba – the bin detaches for when you need the Roomba to go spelunking, but otherwise, the bin is on wheels and comes to you when you summon it, and the Roomba gives a little extra vacuum love to the ground along the way. So that's what'll make me my millions, but in the meantime, this touchless trash receptacle is as good as it gets – just like its price, which is $8 off list.

Click here to see more home deals.



Top Sports Deal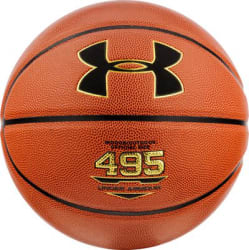 Sports Gear & Accessories discounts
Store: Olympia Sports
Discount:

Up to 80% off


Shipping:

$7.99 s&h,

or free shipping w/ $30

The viability of team sports this summer is, let's say, debatable at best, but you can still enjoy these deep discounts on everything from basketballs and baseball bats to scooters and "definitely not Nerf, according to our copyright lawyers" guns. Even if there are no games to join just yet, you can still enjoy teaching yourself fancy Globetrotters trick shots, or using a baseball bat and some assorted old electronics to turn your back yard into an ad-hoc "Rage Room" and just going hog wild.

Click here to see more sports deals.



Top Computer Deal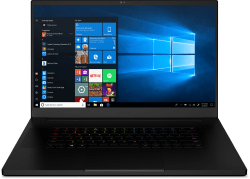 Microsoft Store PC sale
Store: Microsoft Store
Discount:

Up to $900 off


Shipping:

Free shipping

If the first half of 2020 has taught us anything, it's whether or not our laptops are up to par. If you've found yourself in want of an upgrade, this Microsoft Store sale should help you out. Whether you're looking for a sub-$250 convertible 2-in-1 laptop, or a top-of-the-line gaming laptop with hot and powerful GPUs and smoother-than-silk 144Hz displays, or something comfortable in between, you'll find the appropriate machine here from names like Acer, Lenovo, Razer, and naturally Microsoft themselves.

Click here to see more computer deals.