Gennady Lager, Senior Director of Search Marketing and 9-year DealNews veteran, is the subject of this month's employee profile over on our Instagram page, and to celebrate, he's picked out the three deals that best fit his personality (and that might drive some search traffic our way, eh? Eh? You listenin', Google?)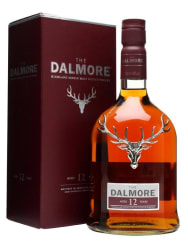 The Dalmore 12-Yr Single Malt Scotch Whisky 750mL Bottle
Store: Wine Chateau
Price: $57.91 via code "GET5" EXPIRED
Shipping: Free shipping w/ 4 bottles
Expiration: September 1

The Dalmore 12 is "the magical combination of all the rich sweet depth that Dalmore can provide", according to the always-entertaining Whiskey Vault – Wine Chateau's own copy claims a "nose of sweet, dried apricot, candied figs, and honey-butter". It's certainly worked its way into Gennady's affections, and if you're confident it'll do the same for you, you can buy four (4) bottles, to unlock free shipping. (Hey, any excuse to stock up on good scotch, right?)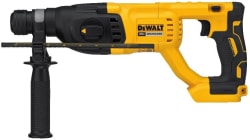 DeWalt 20V MAX XR Rotary Hammer Drill
Store: Amazon
Price:

$169


Shipping:

Free shipping


Lowest By: $30

It would be an excellent joke to say that this hammer drill's price is so low, it's punched a hole in the concrete. But that's a ridiculous claim – prices are abstract nouns, and even if you're being charitable and assuming the joke was referencing a physical price tag, most of those are far too flimsy to generate the required force. But anyway: Gennady has named tool deals as his favorite "genre" of deal on the site, and tool brands don't come much bigger or more in-demand than DeWalt. The drill features a Chuck type SDS+, D-handle and rotating side handle, and brushless motor.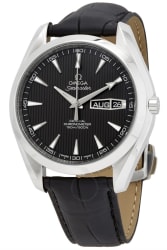 Omega Watches
Store: Jomashop
Discount:

Up to 60% off + $50 off

$1,000 via code "FLASHFS50"
Shipping:

Free shipping

Gennady's final pick, fittingly enough, is this Omega watch sale. (If only all our roundups could be organized via ancient alphabets.) These are the watches that accompany NASA astronauts into space, which will probably make them the most expensive part of your Buzz Aldrin cosplay, unless you've got a fully-functional lunar lander handy. (Side note: The best Buzz Aldrin costume is the one that attaches a conspiracy theorist's face to your fist.) I'm not sure a $50 discount on a $7,000 watch is going to be the deal-clincher, but still: coupon code "FLASHFS50" does the job.